It was not a the best day as Bitcoin alongside altcoins faced a very tough task in fighting the downtrend force yesterday. Everywhere was showing red, implying a drop in value in crypto markets. If you've been into cryptocurrency marketing for a while, then you would understand that that's how it is with cryptocurrency. Blockchain is still in its development stage and hence volatility is one of the top properties we need to be adapted with.
I am @abdulkelly, a cryptocurrency enthusiast who is devoted on bring to you his original analysis of the developments in coin markets. Stay with this blog for high quality analysis on Crypto markets. Please read on.
Today has been different. Things are cool and it's a great day entirely for investors. Bitcoin is few edges away from being valued at $11,000. That limelight may be attained before the end of the day. Noe let's take a look at these coins below to see their latest values.
After some tough fight yesterday, Bitcoin is among the coins that are showing a positive response right now. It's currently priced at $10,917.23 which implies 3.24% rise n value in 24hrs on Coinbase. Bitcoin keeps rising however. Good news for the crypto world. See its current chart below.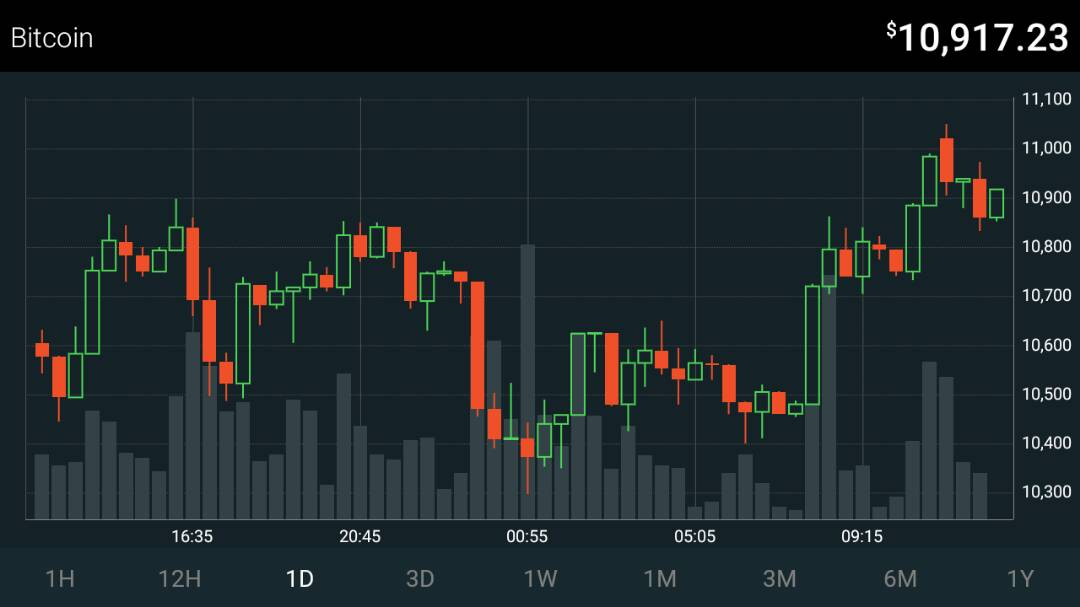 Bitcoin current chart on Coinbase.
Bitcoin cash also struggled for some time yesterday. like i said, the pullback fight is getting fiercer everyday. It's currently being valued at $1,501.00 on Bitbay. This however happens the same value it was exactly 24hrs ago. Check its current chart below.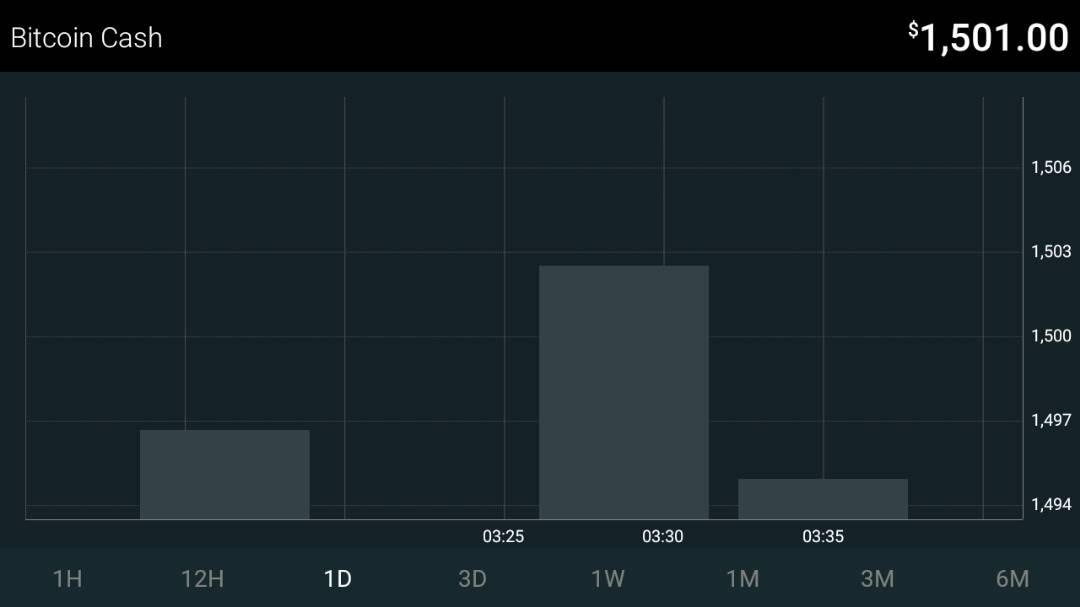 Bitcoin Cash current on Bitbay.
Ethereum is among the altcoins that's having a good time at the pullback battle ground. Its currently priced at $944.96 on Poloniex. This means its's enjoying 2.01% rise in value under 24hrs. Check its current chart below.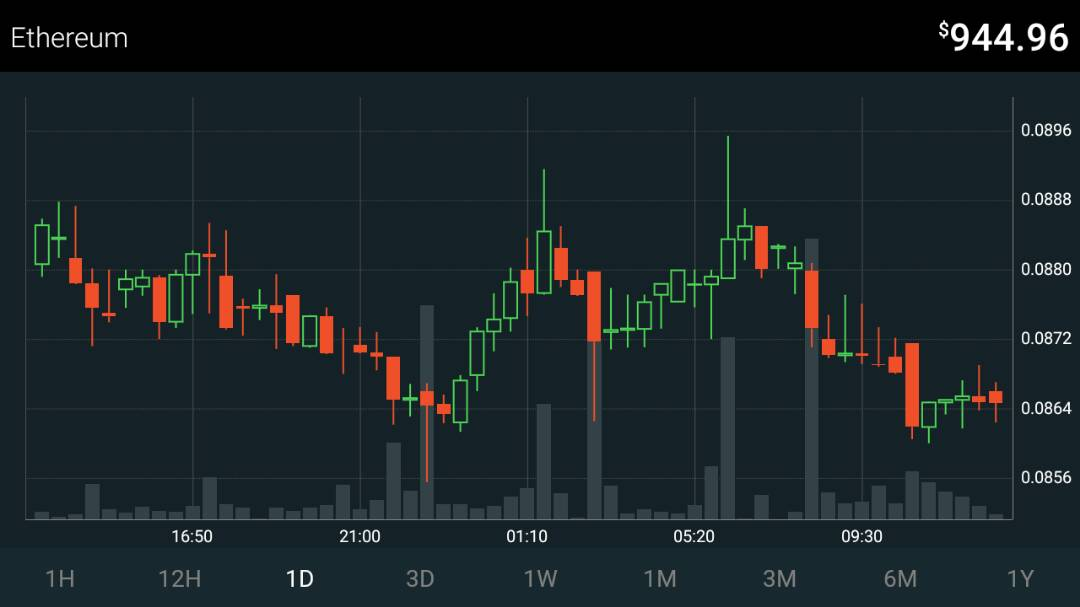 Ethereum current chart on Poloniex.
Steem had is still lagging behind Steem Dollar. It's not finding it easy to catch up with the Steemit blockchain reward currency but today isn't so bad for it. It's currently $4.23 which implies 2.99% rise in value in 24hrs on Binance. See its current chart below.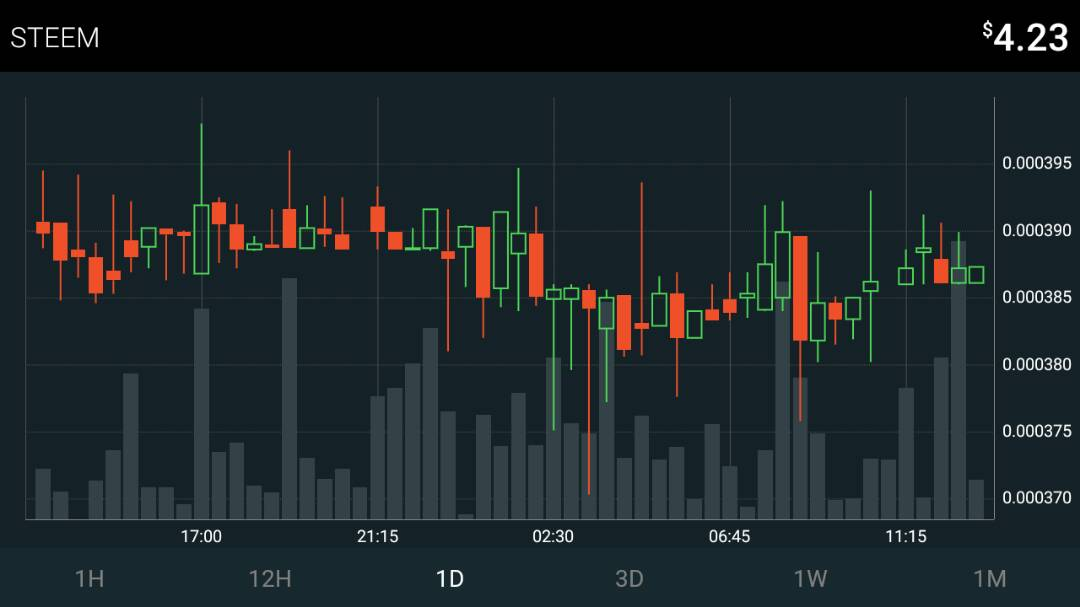 Steem current chart on Binance.
Steem Dollar (SBD) could rather be said to be on stand or just roaming about at one same spot. Despite seeing a 2.44% rise in value from what it was this time yesterday and thus being valued at $5.07, we can see its not improving from where it's been since last week. But its still a good news to see it maintain its ground. Pullback battle ain't that easy to fight. See its current chart on Bittrex below.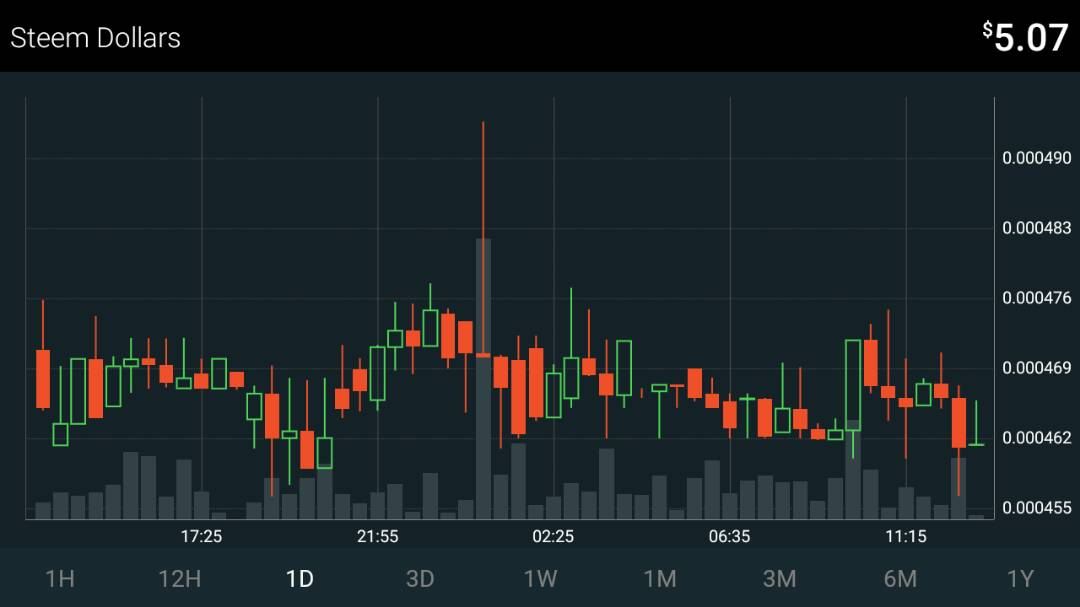 SBD current chart on Bittrex.
Its a "green day" for Litecoin. Its currently priced at $222.70 which shows 2.35% rise in value from what it was this time yesterday. See its current chart on Poloniex below.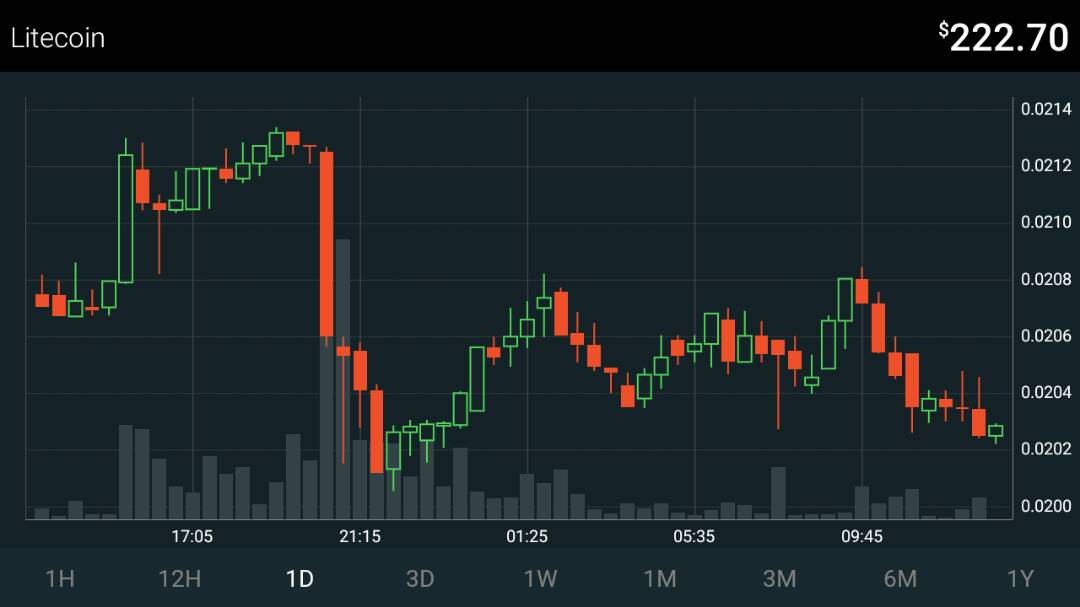 Litecoin current chart on Poloniex.
Monero is among the cryptos that are enjoying the day. It's currently valued at $312.42 which implies a 2.77% rise in value in 24hrs on Poloniex.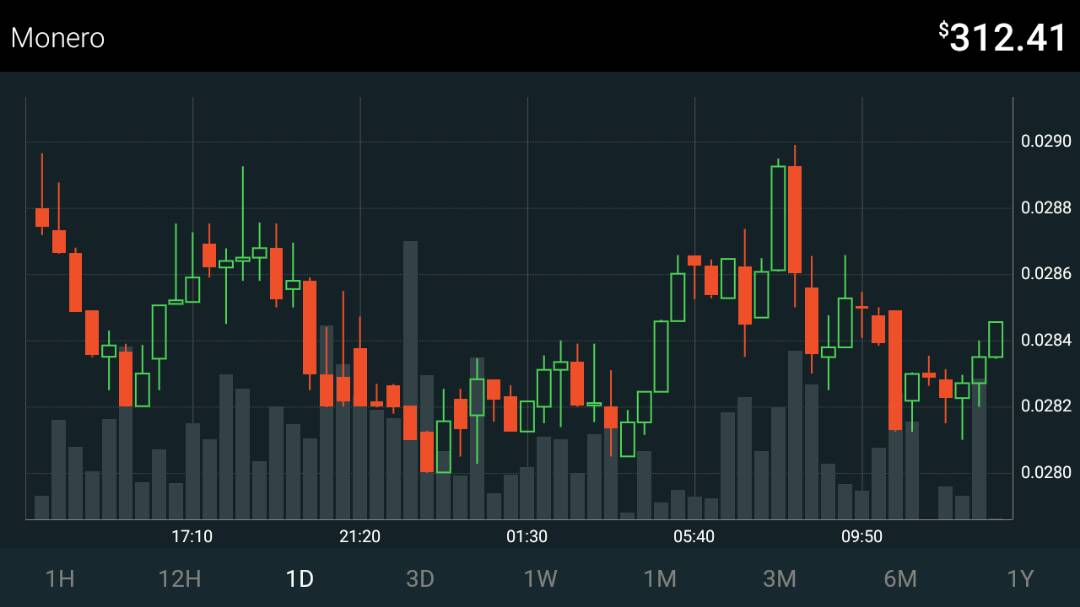 Monero current chart on poloniex
---
Due to the current nature of the technology behind Cryptocurrency, these values may change (rise or fall) at any time. However, this is the latest gist from the coins markets.
Thanks much for your time. Follow this blog for more latest reports.
---
I have high regards for Upvote and Comments
---
Happy steem!