It's all showing greens at coin markets right now as BTC, ETH, Steem, SBD, LTC, XRP and XMR are pulling back to fight the downtrend that have been hitting them for weeks now. It's a good news for Cryptocurrency investors as Bitcoin and altcoins are fighting back to gain some weights after weeks of downtrend.
Blockchain technology is still in its development state, and this fact is responsible for the volatility of cryptocurrencies. This volatility has caused some tension in markets as many investors are being forced to sell their coins out of fear of the recent downtrend of Bitcoin and Altcoins in general.
So, I bring to you the latest gist from Cryptocurrency markets. Please read on.
Bitcoin has continued to struggle within the downtrend channel for weeks now. However, there seems to be some pullback as the famous coin is gaining some resistance at the downtrend line and the 20-day EMA. Bitcoin bid right now is $9,459.88, enjoying a +10.83% rise in value compared to its value in 24hrs ago as per information gotten from Coinbasse at the time of writing this article. Due to the volatility, there may be a little change but it can't be much significant as I've been watching the developments for long now.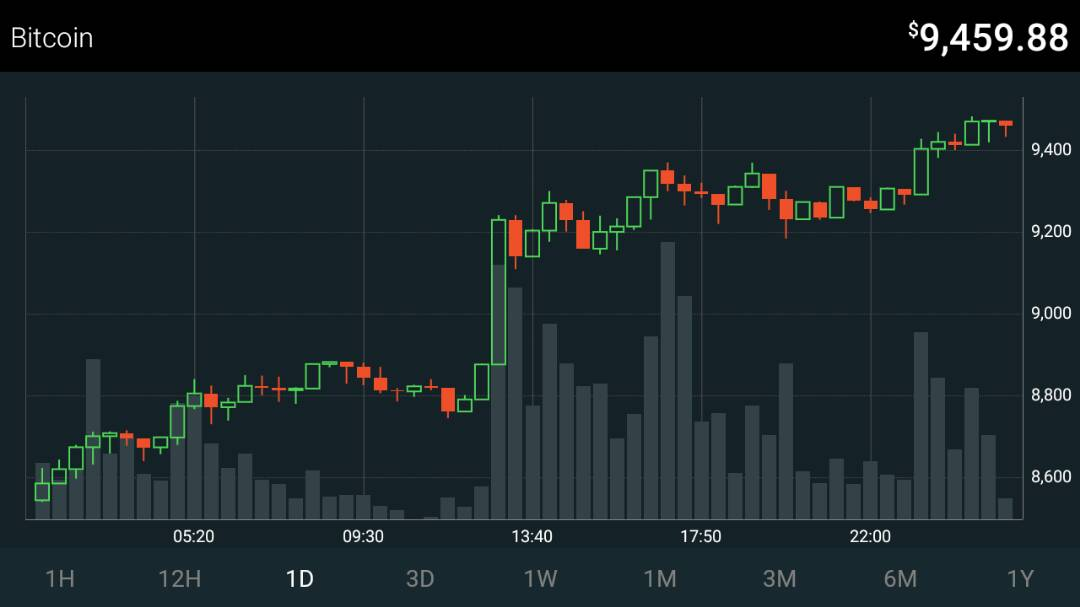 A current chart showing the latest developments in Bitcoin market.
ETH is doing just great since yesterday. The recovery is so strong right now that one could feel its vibes again. It;s gaining lots of ground back from the bottom downtrend that hit it on February 6th ($565.54). ETH bid right now is $916.70, that't exactly 8.37% increase against what it was 24hrs ago as per the information from Poloniex.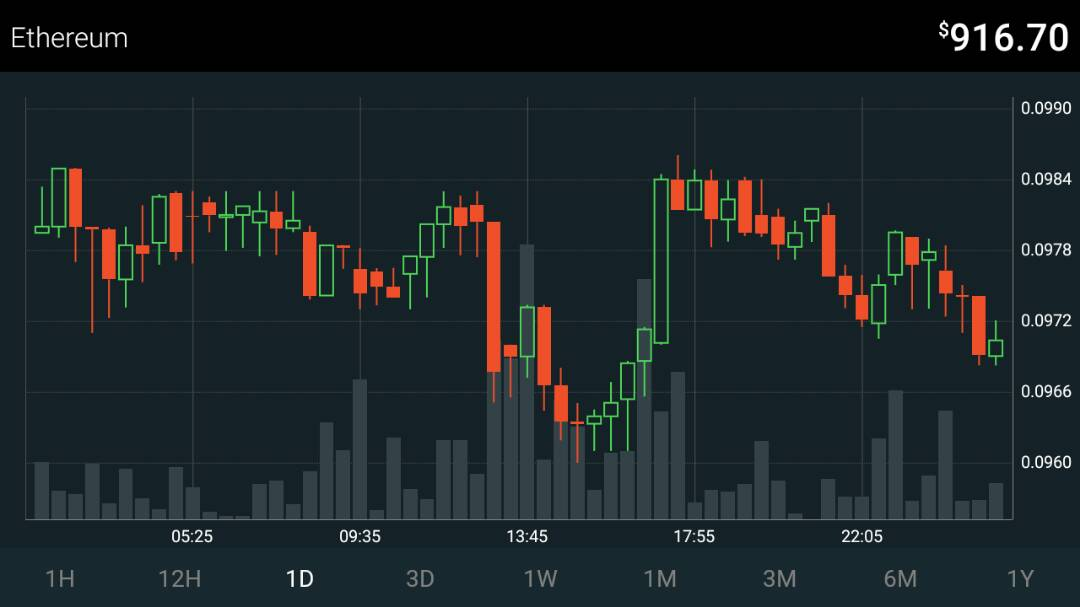 ETH current chart from Poloniex.
Our very own Steem Dollar (SBD) is fighting back to gain some ground from the downtrend as well. The future is bright for the blockchain and one can foresee a good uptrend soon. SBD is currently $5.40 on Bittrex which means it's gotten +13.59% increase in bid rate from what it was 24hrs ago. What a great news for steemians!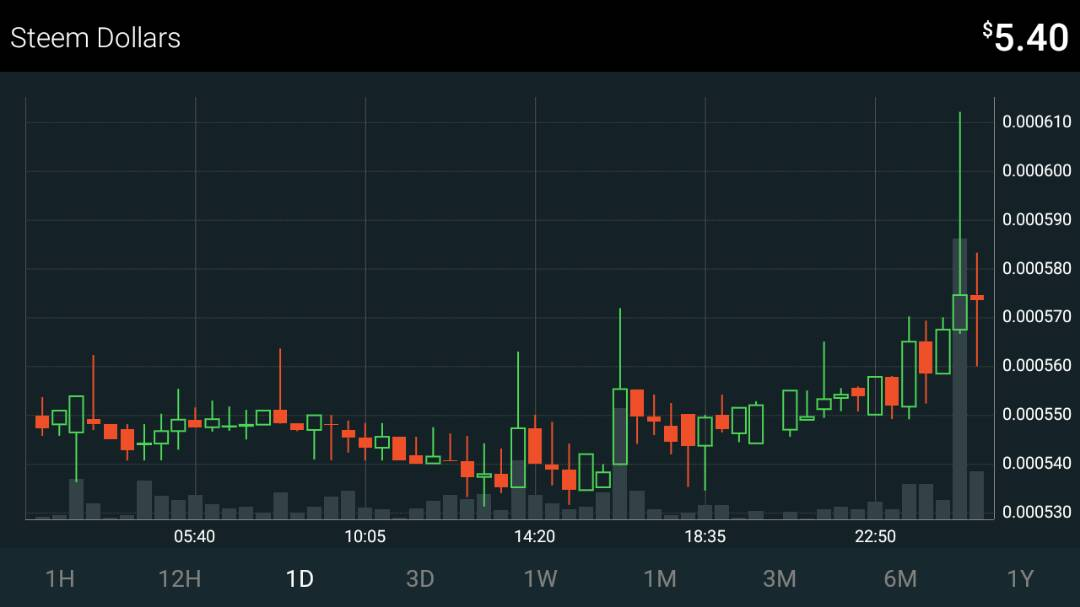 Current SBD chart from Bittrex
It's not just the SBD alone this time, Steem is closing by and joining SBD in fighting back against the downtrend. It's current bid on Bittrex is $4.30 with 8.05% increase from its value 24hrs ago. The volatility is strong and hence the value may change any time.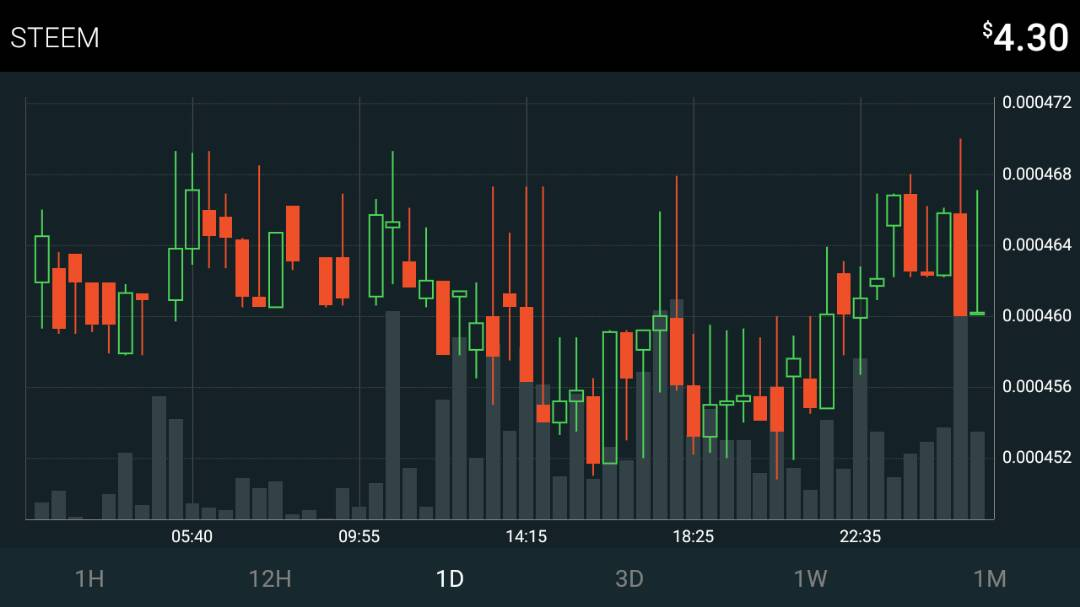 Steem chart from Bittrex
Behold, this is giving the strongest pullback right now! With +35.25% increase in rate which currently sum up to $217.86 on Poloniex, it's an amazing news for investors. This altcoin is doing so great and has an amazing future, way better than the famous Bitcoin. Let's see how it goes.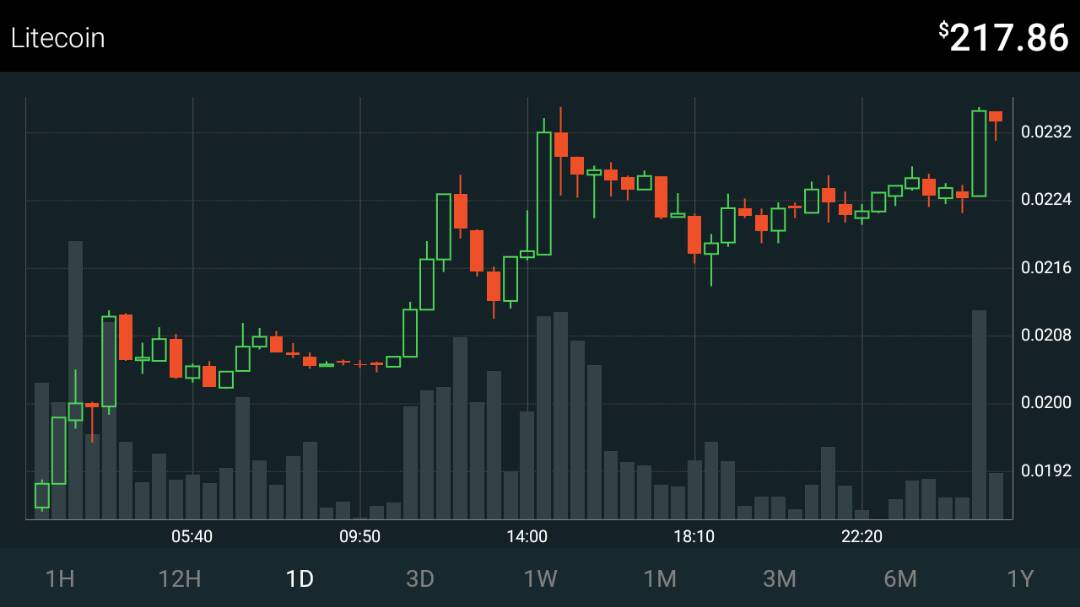 Current chart for LTC in market cap.
This coin has also pullback and gained few ground as it currently enjoys +10.02% rise in value and is rated $1.12 on Poloniex. Great!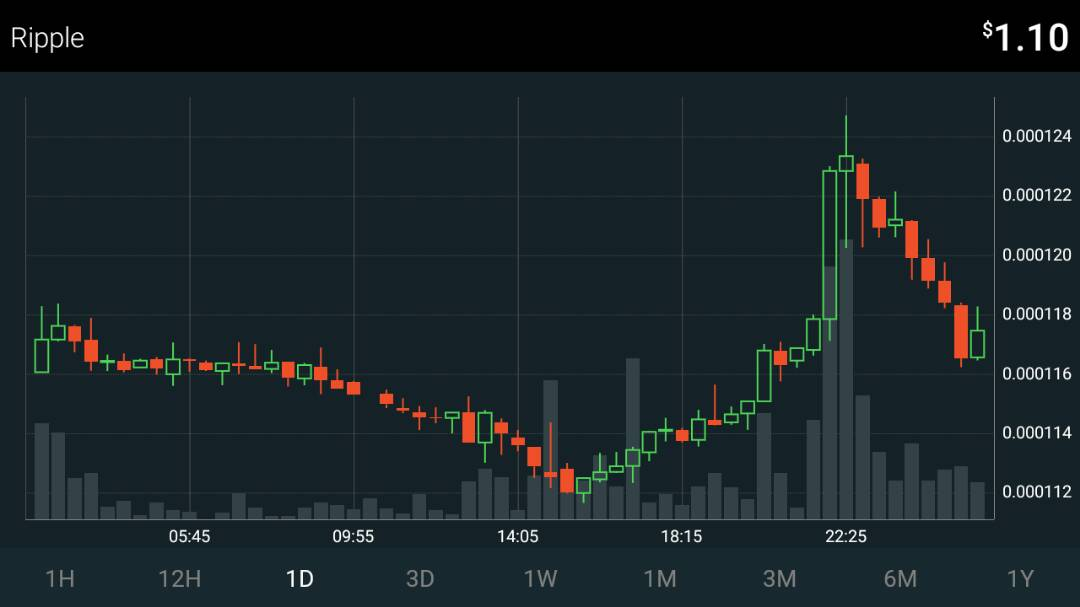 Ripple chart on Poloniex
Monero is currently enjoying 14.29 rise in value as at the time of writing this. It's currently valued at $268.44 on Poloniex and seems to rise from there due to its volatility.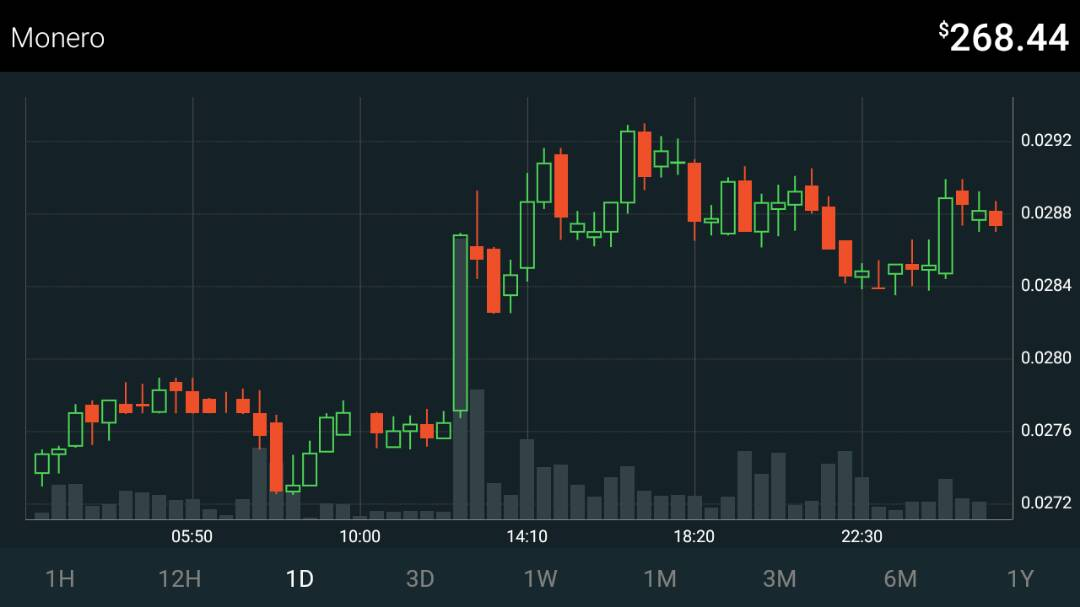 Judging from the current nature of the technology behind Cryptocurrency, these values may change (rise or fall). However, this is the latest gist from the coins markets.
Thanks much for your time. Follow this blog for more latest reports.
---
Upvote and Resteem this post to support me.
---
Be sure to drop a feedback.
---
Happy steem!