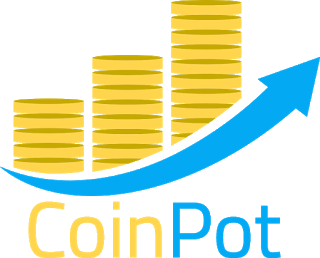 CoinPot is a microwallet service which offers several faucet websites where you can claim free portions of cryptocurrency every couple of minutes.
What makes Coinpot better compared to the other similar websites is the fact that any amount you claim from their faucet websites is automatically credited in your CoinPot wallet. There's also an option to quickly convert all the supported cryptocoins between each other — this way users can get quicker to the payment threshold and withdraw their earnings.
Besides claiming Bitcoin, you can also collect other cryptocurrencies like Dogecoin, Litecoin, Dash, and Bitcoin Cash as well.
First, you must have a Crypto Wallet. I would recommend using Coinbase, Jaxx or Exodus if you want to carry different types of cryptocurrency. If your in the Philippines I would suggest Coins.ph. This will serve as your receiving wallet for your Coinpot earnings.
Register on Coinpot which will serve as your temporary wallet for Bitcoin, BitcoinCash, DASH, Dogecion and Litecoin.
3.Register in these faucets to claim your coins. Use the same email address that you used to register in Coinpot in registering to the faucet sites:
Moon Bitcoin
Moon LiteCoin
Moon Dash
Moon DogeCoin
Moon Bitcoin Cash
BitFun
Make sure to visit the faucet sites as often as you can to increase your earnings. Convert your earnings from different coins to just one coin to easily meet your withdrawal requirements.
Once your cryptocurrency has reached the minimum amount for withdrawal you can now withdraw them to your desired crypto wallet.