The major issue with healthcare is that it is a heavily regulated industry in terms of privacy, and for good reason. Personal healthcare information, along with all of the other data therein (birthdates, social security numbers, payment data, etc.) should be some of the most highly protected information on the planet.
​Blockchain technology has the potential to transform healthcare, placing the patient at the center of the health care ecosystem and increasing the security, privacy, and interoperability of health data. This technology could provide a new model for health information exchanges by making electronic medical records more efficient, disinter-mediated, and secure. While it is not a panacea, this new, rapidly evolving field provides fertile ground for experimentation, investment, and proof-of-concept testing.​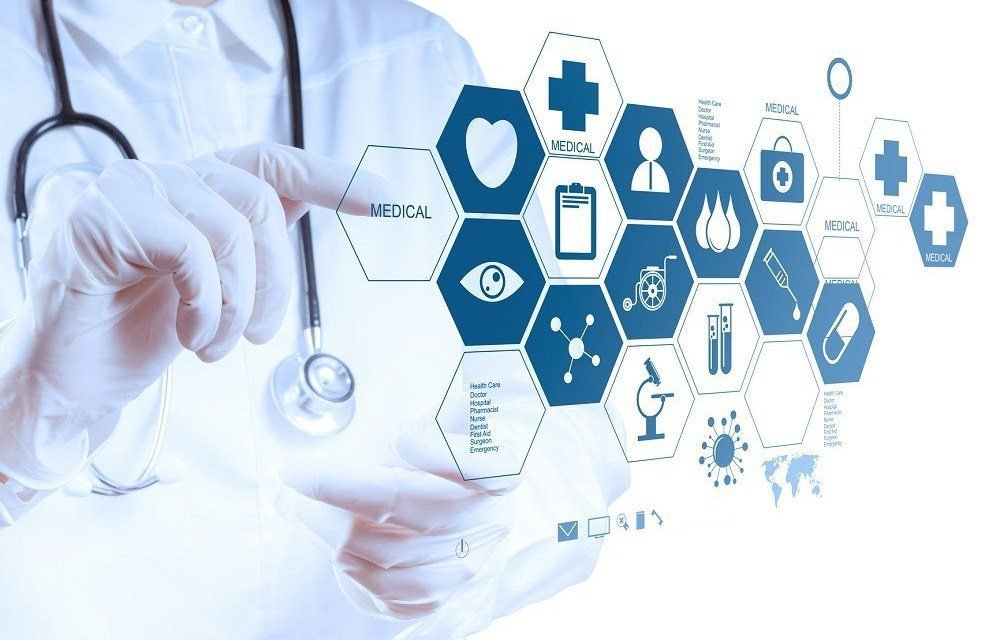 Advantages of Using Blockchain Tochnology to the Healthcare
In health care, we talk about blockchain in terms of its ability to securely, privately and comprehensively track patient health records. Currently, a patient's medical history is a puzzle with its pieces dispersed across multiple providers and organizations. One piece is held by your primary care doctor. Several pieces are held by every specialist you have visited throughout your life. Another set might be held by wearable or devices that track your health.
Blockchain could help us assemble all of these pieces in real-time and view the entire picture of a patient's health, with the confidence of knowing it's both comprehensive and up-to-date. With a blockchain-based standard, every change to a patient's record would be verified, combined with other transactions and added as a block to a larger blockchain. As a result, providers can be sure that they have the complete historical picture of a patient's medical history, how it has changed over time and who made these changes.
Healthcare & Big Data
Healthcare providers benefit from Big Data if they take a more holistic, patient-centered approach to value; one that focuses equally on health-care spending and treatment outcomes. This is made possible through the data and analytics of Curaizon's data.
Benefits of Big Data to Healthcare Field
Faster time to treatment
Reduced hospitalizations and readmissions
Improve doctor performance
Risk stratification
Improved medication therapy management
What is Curaizon
Curaizon is a UK-based company, It is a pioneer of medical adherence technologies and the only company that offers a complete healthcare ecosystem that supports patients by reducing drug non-adherence. The ecosystem helps to lower healthcare costs and advance medical research.
The Curaizon ecosystem consists of three key components:
CuraServe
CuraData
CuraView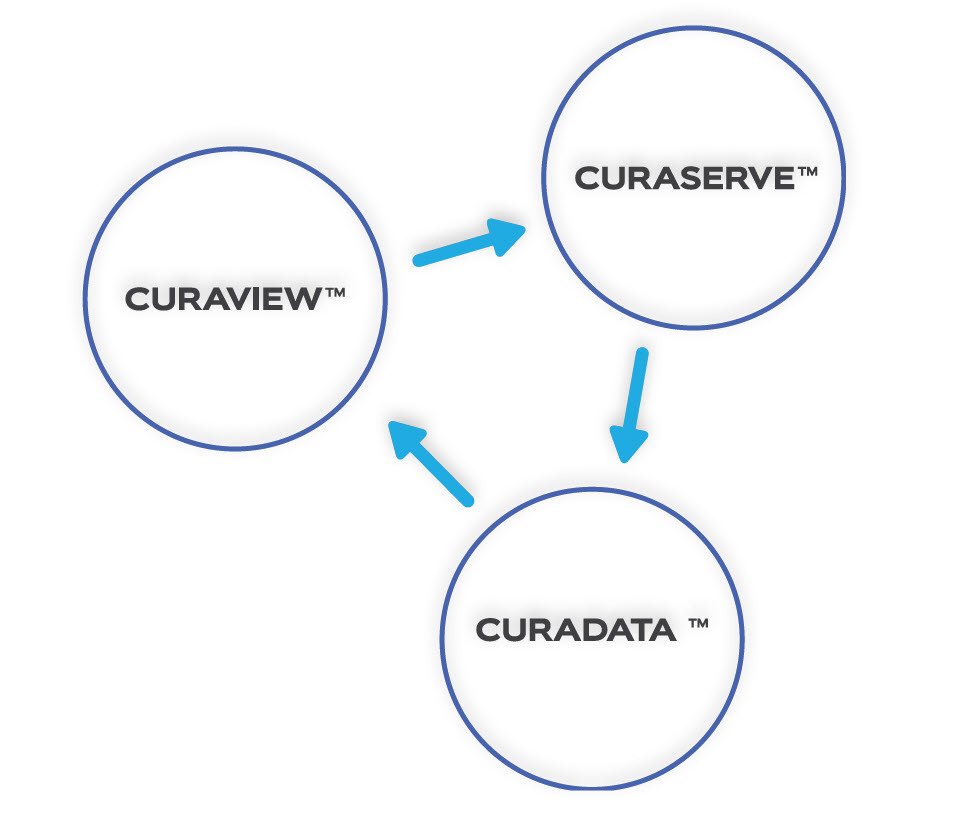 Market Problems
The disparity in accurate information often affects the reliability of research on the impact of medications leading to long and exhaustive testing processes.
Another sticking point is the restricted access to relevant pieces of patient data for new drug development with factors including data protection, competition and non-standardized data.
Curaizon Solution
Curaizon is leveraging its blockchain-based technologies to provide the standardized, reliable and real-time big data needed by pharmaceutical companies, medical researchers and healthcare providers by developing CuraServe as a solution to improve drug adherence and bring game-changing benefits to patients and healthcare providers.
The solution works with patients, their families and healthcare providers to ensure that patients take their medications as prescribed through a series of outreach tools, supported by predictive modeling tools and behavioral analysis, to increase the rate of drug adherence.
As The CuraServe solution helps patients, it's also generating a vast amount of patient data which is then anonymized and made available through our CuraData platform.
Companies, academics and non-profits can access this data by purchasing our CuraTokens.
Curaizon's CuraServe solution generates the information that drives the value of CuraData platform.
Curaizon is not simply offering another way of storing, sharing or mining data. Their data is the first-of-its-kind insight into real-time patient behaviour and adherence.
Through our collaborations with research institutions, national health services and biotech companies, Curaizon will create one of the most powerful and valuable data sources in healthcare. They will become a centre for excellence within the community of healthcare and pharmaceutical industries.
Curaizon's data and analytics will finally give the health and pharmaceutical industries the tools they have been looking for to bring about the change patients need.
Curaizon's value-based approach to a simple, accessible, yet valuable exchange of data and analysis will revolutionise the healthcare landscape.
Leveraging Curaizon contracts with healthcare providers, they can quickly build an ecosystem of mutually beneficial stakeholders within the value chain.
Advantages of Curaizon's Ecosystem
1. Curaserve
• Communicates with patients using non-intrusive reminders.
• Enables family members to support patients.Supports healthcare providers with a real-time view into patient behavior.
2. Curaview
• Integrates with health services legacy systems.
• Ensures that all patient data is current.
• Provides real-time feedback to electronic medical record.
3. Curadata
• Collects unique and valuable data.
• Holds only demographic and adherence data. Patient identifiers held by health service.
• Available through CuraToken.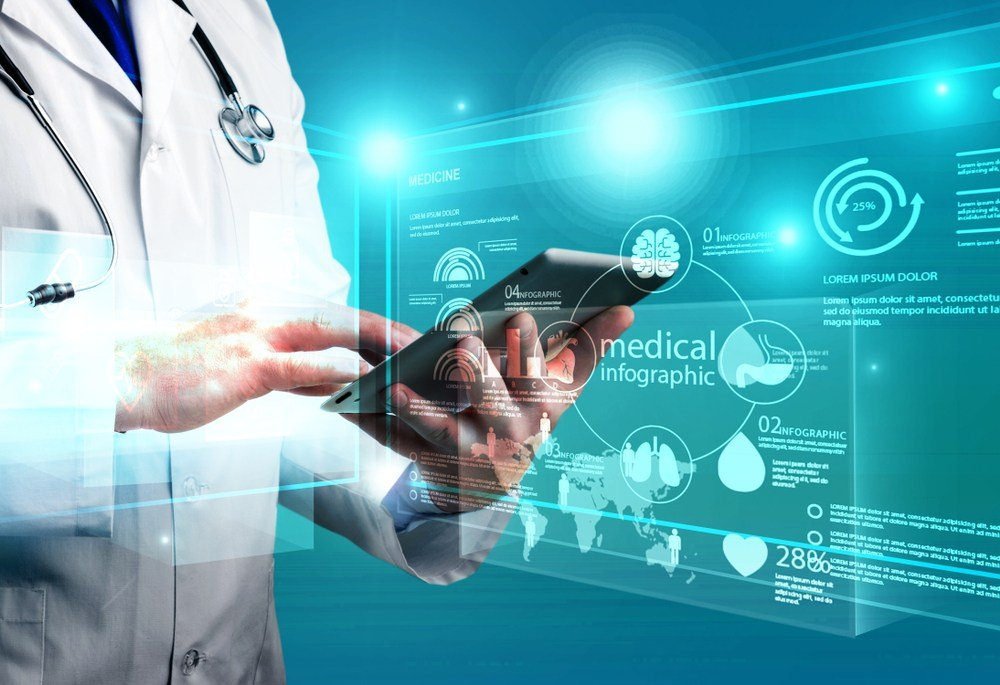 Finally
As we probe billions of data points and build our deep learning analysis tools, Curaizon is able to better inform concepts such as prescribing practices, treatment optimization, multi-morbidity efficiencies and red-flag issues that exist within drug groupings, demographics and other specific problems within the value-chain of care. This data and information will drive major efficiencies within healthcare, improving the quality of care and drastically improving patient outcomes while reducing waste. By providing healthcare services with effective tools, Curaizon can help deliver the kind of services patients and healthcare providers want and need.
---
✅Website: https://curatoken.curaizon.com/
✅Whitepaper: https://curatoken.curaizon.com/wp-content/themes/curatoken/whitepaper_eng.pdf
✅Light Whitepaper: https://curatoken.curaizon.com/wp-content/themes/curatoken/litepaper_eng.pdf
✅Twitter: https://twitter.com/curaizon
✅Facebook: https://www.facebook.com/curaizonltd
✅LinkedIn: https://www.linkedin.com/company/curaizon-ltd
✅Youtube: https://www.youtube.com/channel/UCjNZcxOvYCQSyyXXYPRrbRQ
✅Telegram Group: https://t.me/joinchat/ILiK_Q7VBLOByz_7mMUgsQ
✅Bitcointalk ANN: https://bitcointalk.org/index.php?topic=4401662.0
---
Author of the article:
✅Bitcointalk username: Erik_Smuel
✅Bitcointalk profile link: https://bitcointalk.org/index.php?action=profile;u=2020517
✅My Ethereum Address: 0xA009D96EFB69bC8e328d43c4d18dd9B6d7422BC8