A cryptocurrency exchange is a business that allows customers to trade cryptocurrencies or digital currencies for other assets, such as conventional fiat money or other digital currencies. A cryptocurrency exchange can be a market maker that typically takes the bid-ask spreads as a transaction commission for is service or, as a matching platform, simply charges fees.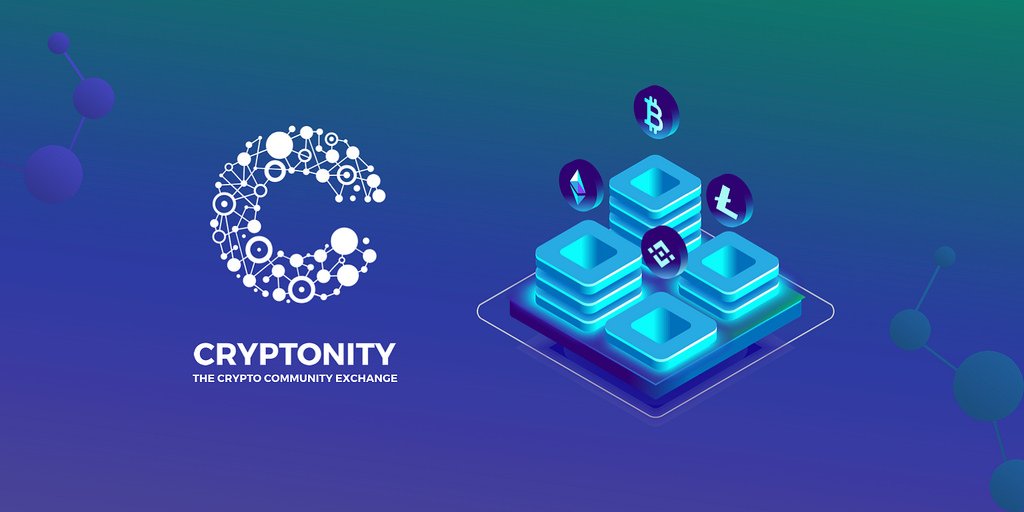 What is the meaning of Cryptonity
Cryptonity is the combination of Crypto and Community. It's simple but strong and meaningful, as their goal is to be an exchange that is respected by the Cryptocurrency Community.
How Cryptonity Look to their Customers
Cryptonity believes that in an exchange project, as for any other business, the customer is the king, and should be treated as a king. Cryptonity customers are the ones who use their tools, trust to keep their money safe, and thus help them build their reputation and credibility in the market.
So they deserve to be listened to and to be treated with care.
Cryptonity Mission
Cryptonity aim at providing the most comprehensive, secure, transparent and collaborative exchange platform in the market.
One of the key aspect of their project is security. Cryptonity want to provide to our users the most secure trading platform. To achieve that goal, Cryptonity will work with the best known security experts in the market, be audited twice a year by independent security companies, and communicate our audit results to all of their users. Their security partners will be mentioned on their website.
To go further in guaranteeing Cryptonity users the safest trading experience, Cryptonity will setup an insurance policy to refund their users in case of losses, due to an attack.
Will the Cryptonity develop their own Blockchain?
The Cryptonity Token (XNY) will run natively off the Ethereum Blockchain.
Cryptonity is planning to develop their own Blockchain in the near future and they will start working on it right after their Token Sale is finalised.
Cryptonity will keep their community updated with the progress. Community involvement will be key and a huge help for them.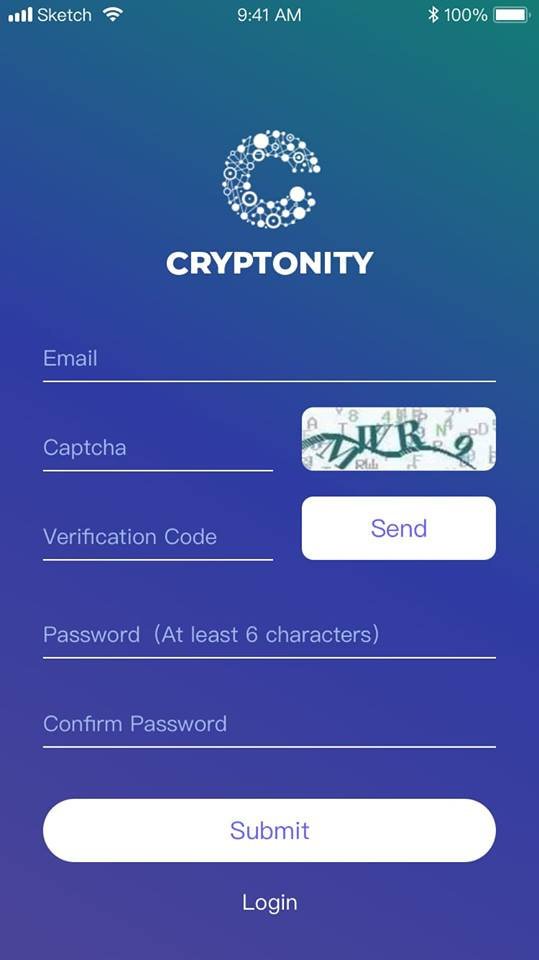 Cryptonity Exchange Features
Security Tools
The following list of security features Cryptonity plans to implement on our exchange. Some of them will be available at the launch, the others will come on a regular pace, as they are being developed.
The email for new login with IP address mentioned can be disabled.
Security secret questions and anti-phishing code.
Two-Factor Authentication (2FA) through Google Authenticator and Authy.
FIDO U2F Security Key implementation on compatible devices.
Fingerprint unlock available for Cryptonity phone apps
Automatic generation of a PDF with 2FA QR Code and Reset Key to be able to print them.
Matching Engine
Cryptonity aims at providing one of the most powerful matching engine on the market.
They will support the following three types of orders:
Market Orders
Limit Orders
Stop-Loss Orders
Fiat Deposits and Withdrawals
Once Cryptonity negotiation with organisations to get the licence is done. Users will be able to deposit and withdraw FIAT currencies through SEPA and International SWIFT Bank Transfers, once their account is verified. This feature will be implemented as soon as possible.
Analysis and Strategy Tools
Cryptonity will implement a "Portfolio" feature that will enable its users to easily track their gains and losses for each trade, configure price alerts, and many other options to be detailed on the platform.
This will help Cryptonity users make analysis on their trades and build their strategies
Forks and Airdrops
Cryptonity plans to support forks but some forks/airdrops are doubtful or useless projects. They would like to let the community help them choose the right projects.
Cryptonity will implement an "Airdrop" feature to give their users the possibility to participate to an Airdrop, to get credited directly on his/her Cryptonity Exchange account, and to trade the coin or token directly on Cryptonity Exchange, when it will be listed.
Rewarding for Holding
Cryptonity aims at being one of the first exchanges to support staking rewards for their customers.
Cryptonity believes that this is actually the best argument they have to convince the crypto-community to use Cryptonity Exchange rather than any other exchange.
If a user holds Proof-of-Stake coins on Cryptonity, Cryptonity will credit his/her staking onto his/her wallet.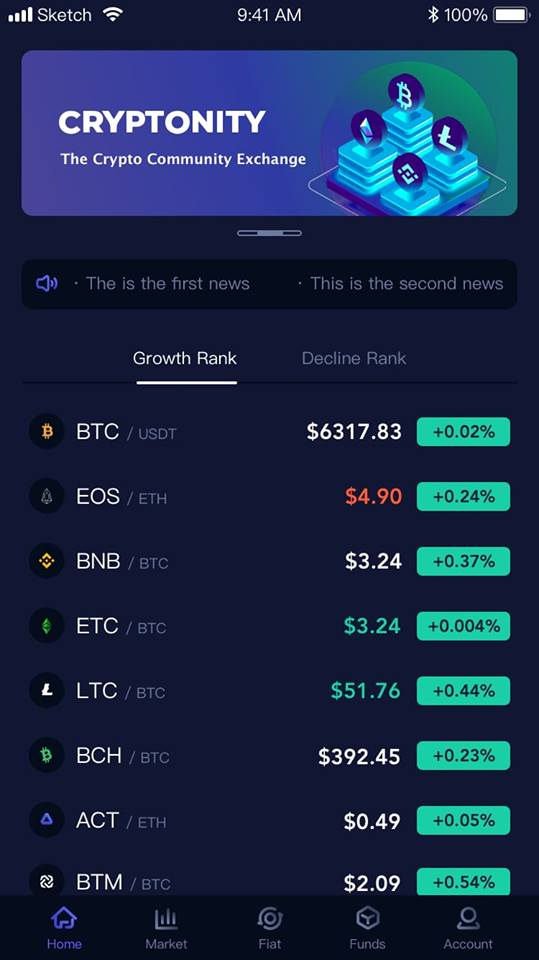 Finally
Building a cryptocurrency exchange is not an easy task. Building an exchange that provides a complete set of tools and features is an even more challenging ambition. At Cryptonity, they are conscious of the time, self-investment, passion and hard work a project like this demands.
But they do believe that the current exchanges, including those who have been in the market for a long time, can be improved in a lot of ways. Perfection is very hard to reach, but they strive to get close to it, as much as they can.
---
✅Website: https://tokensale.cryptonity.io/en
✅Whitepaper: https://tokensale.cryptonity.io/storage/Whitepaper_EN.pdf
✅Twitter: https://twitter.com/CryptonityEx
✅Facebook: https://www.facebook.com/CryptonityExchange
✅Reddit: https://reddit.com/u/cryptonity_exchange
✅Telegram Group: https://t.me/CryptonityExchange
✅Bitcointalk ANN: https://bitcointalk.org/index.php?topic=5005070
---
Author of the article:
✅Bitcointalk username: Erik_Smuel
✅Bitcointalk profile link: https://bitcointalk.org/index.php?action=profile;u=2020517
✅My Ethereum Address: 0xA009D96EFB69bC8e328d43c4d18dd9B6d7422BC8