Cryptocurrency allows for impossibly vast amount of wealth to be moved, giving these investors the power to change society. As a result, the next generation of young investors with flexible thinking and deep understanding of technology have emerged. Their funds are invested in "innovative blockchain-related start-ups". As such, ICO is not a run-of-the mill fundraising tool, but an essential piece in creating an ecosystem incubating innovative blockchain-related start-ups that will create the future. We must not prematurely crush this future-creating instrument on grounds of lack of investor protections, or need to perpetuate governments' central authority.
The very core of the ecosystem necessary for hatching innovative blockchain-related startups" that will create the future, ICOVO must become a next-generation global standard for ICO platforms that is truly valuable to both innovative blockchain-related startups and ICO investors.
ICOVO Vision
ICOVO will use an autonomously operating system that does not depend on individual expertise. The system is a hybrid of the centralized client-server model and a decentralized P2P model featuring majority consensus. The centralized system is used to increase the transparency of ICO planners and projects. Specifically, this is achieved as planners' identities are confirmed through ID verification and GitHub updates are quantified and displayed on ICOVO Web to make the actual status of the project more transparent. The decentralized system is used to prevent scams where ICO planners immediately withdraw funds and disappear after token sales. Fraud is prevented through DAICOVO, an implementation of DAICO.
What is DAICO?
Proposed by Ethereum co-founder Vitalik Buterin on 6 January, 2018, a DAICO is a model that uses decentralized methods to prevent planners from dishonestly using funds raised through an ICO. In ICOs using tokens that conform to the ERC20 standard, smart contracts are used to limit the amount of funds raised that project founders can withdraw per unit of time, and if the project is canceled for whatever reason, the remaining funds can be returned to the ICO investors if a consensus is reached.
In addition to the functions required by ICO project founders such as issuing, selling, and managing unique tokens, DAICOVO offers smart contracts optimized for ICOs adopting the DAICO model. For ICO project founders who use DAICOVO to do their ICO on ICOVO Web, all of the required work, including token design, DAICOVO parameter setting, compilation, and deployment, is free.*1 DAICOVO is already available as a open-source software. (https://github.com/icovo/DAICOVO)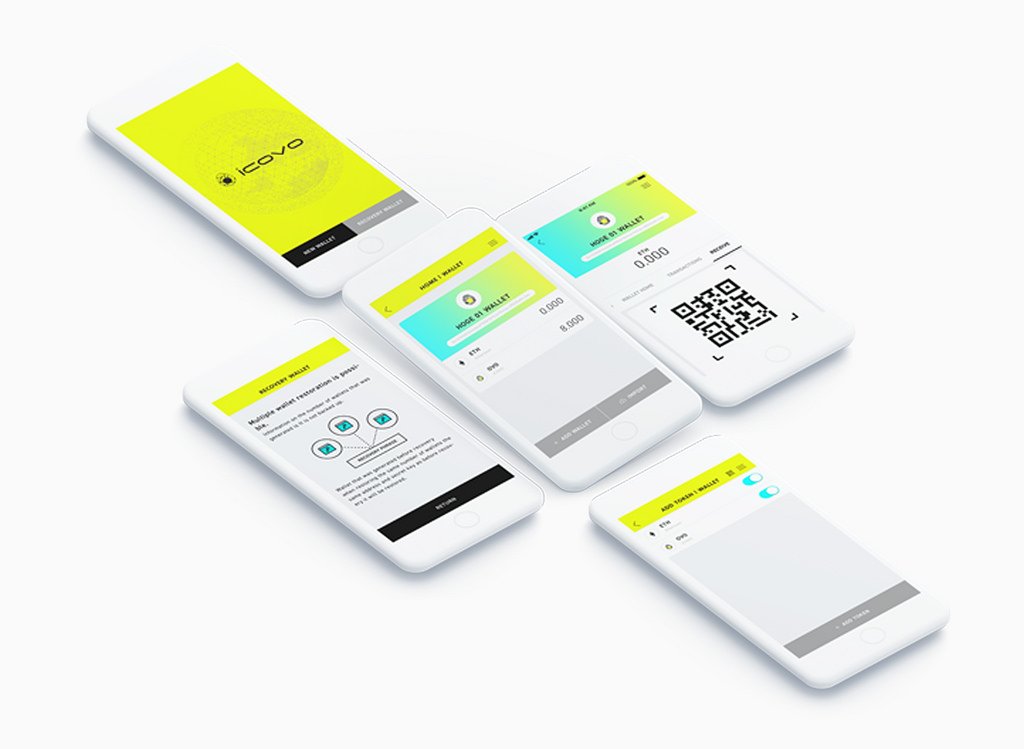 ICOVO Introduces Its Smartphone App
ICOVO's iOS/Android-compatible smartphone app(ICOVO Wallet in iOS and ICOVO Wallet PLUS in Android) is a native and web hybrid. It includes the world's first (as of January 2018) local wallet that can easily manage ICO list information and all ERC20/ERC223-compliant tokens. It is compatible with DAICOVO and comes with functions that allow project founders to easily draft and conduct voting on fund management.
The Investor Protections Web
ICOVO Web is a website for ICO project founders to list their ICOs for investors. It thoroughly protects ICO investors and lists only ICO projects that comply with ICOVO requirements. The criteria for listing on ICOVO are the utilization of DAICOVO, planner KYC/AML as required by ICOVO, and disclosure of the progress of the project.
Finally
ICOVO will make the ICOVO framework the global standard by proposing a new, centralized-decentralized hybrid management framework to central governments around the world currently seeking to develop healthy ICO environments through centralized methods.
---
✅Website: https://icovo.co/
✅Whitepaper: https://icovo.co/whitepaper/20180831_wp_service_en.pdf
✅Twitter: https://twitter.com/ICOVOCO
✅Facebook: https://www.facebook.com/icovoco/
✅Reddit: https://www.reddit.com/r/ICOVO/
✅Telegram Group: https://t.me/icovoco
✅Bitcointalk ANN: https://bitcointalk.org/index.php?topic=4468796.0
---
Author of the article:
✅Bitcointalk username: Erik_Smuel
✅Bitcointalk profile link: https://bitcointalk.org/index.php?action=profile;u=2020517
✅My Ethereum Address: 0xA009D96EFB69bC8e328d43c4d18dd9B6d7422BC8