The evolution of blockchain businesses has been an interesting trajectory. Having started as a decentralized, fiat alternative, various projects now utilize blockchain technology to optimize their own business niche.
This "Last Mile" of delivery has only become more complex as retail shopping has moved on to online platforms like Amazon, Instacart, and innumerable business websites. While this new standard has removed the warehouse to the retail establishment step of shipping, which is good, other challenges have emerged. Last Mile, for example, has essentially taken the place shoppers filling their trunks with goods and driving them home.
In spite of multiple technological innovations in the supply chain space, Proof-of-Delivery (PoD) remains one of the most intractable problems even today. The impact of PoD delays and errors around is twofold – on the one hand, dissatisfied customers affect brand perceptions and downstream business, while on the other, a substantial lag in financial closures is especially worrisome if you are the receiving party.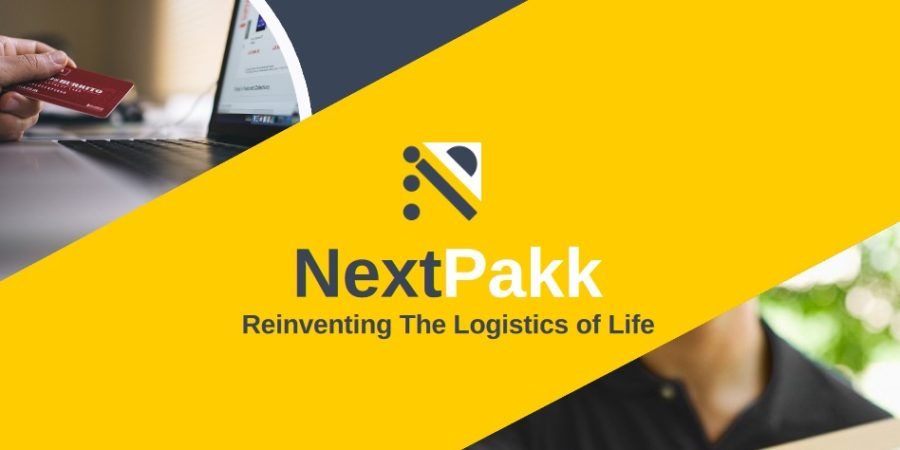 The Concept of Last-Mile
The term "last mile" was originally used in the telecommunications field but has since been applied to supply chain management. Transporting goods via freight rail networks and container ships is often the most efficient and cost-effective manner of shipping. However, when goods arrive at a high-capacity freight station or port, they must then be transported to their final destination.
This last leg of the supply chain is often less efficient, comprising up to 28% of the total cost to move goods. This has become known as the "last mile problem."
The last mile problem can also include the challenge of making deliveries in urban areas. Deliveries to retail stores, restaurants, and other merchants in a central business district often contribute to congestion and safety problems
Blockchain Technology
Blockchain technology is often characterized as "disruptive" for revolutionizing societal interactions. In this sense, its distributed ledgers shake up antiquated business models in the same way parcels challenged the mailbox.
However, this new shift in technology makes deliveries more efficient and secure, utilizing transparent transactions. Maintaining data security, reducing last-mile delivery costs for retailers, and increasing prescription adherence are merely the tip of the iceberg. Yet, properly-applied, NextPakk's blockchain can improve last-mile logistics on both a national and global scale.
Why NextPakk
While there exists no silver bullet for offsetting delivery costs, efficiency and planning go a long way. At NextPakk, they're uprooting the last-mile delivery system so they can build it stronger through meeting modern-day demands:
NextPakk has eliminated the need for warehouses in our ecosystem. Instead, they're supporting local businesses, as they're paid per package received in their stores.
Independent drivers have the opportunity to earn income making scheduled deliveries, while NextPakk is protecting the environment by eliminating the need for not only land consumption and building materials/waste, but also eradicating additional trips for missed deliveries.
Blockchain technology removes the need for consumer address labels containing personal information, offering privacy throughout; personal information is secure, available only to NextPakk's vetted drivers who have consumer name and address information on a need-toknow basis.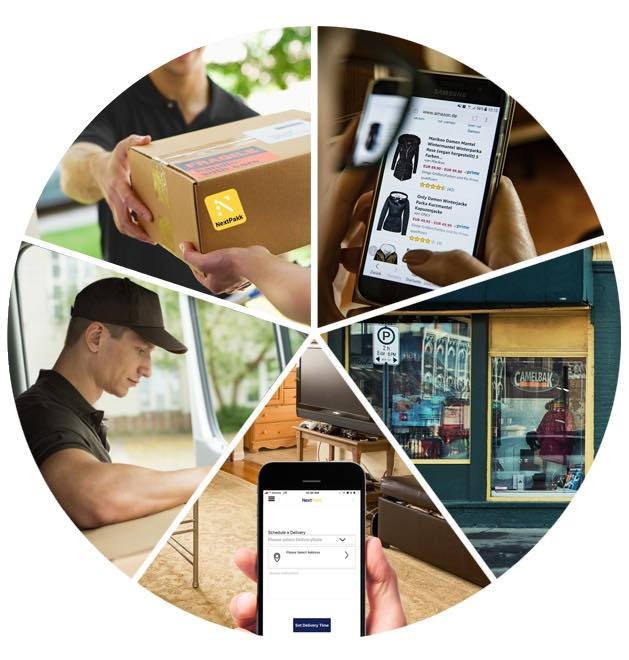 The Last Mile Problems
It is unquestionably the biggest, most expensive problem in freight and shipping around the world that haunts literally every industry and every business (from goliaths like Amazon to local mom-and-pop, neighborhood shops) that rely on shipping and receiving merchandise. And with the explosion of ecommerce causing an all-out delivery war between ecommerce giants (Amazon and Wal-Mart Battle for the Last Mile), and consumers' growing demand to have their merchandise delivered in 2 days or less (with ecommerce expecting to grow to $2.5 trillion by 2020), the last mile is an increasingly complicated problem that will potentially cripple the entire supply chain in the near future if solutions aren't implemented soon.
Insufficient facilities: Traditional delivery networks may have three to five facilities in an area, versus eight to twelve dedicated last-mile distribution centers.
Access: Not all delivery areas are safely accessible by large vehicles.
Distance: With the location of last-mile distribution centers being critical, companies who don't choose their distribution centers wisely incur considerable expense and delays during last-mile deliveries.
Missed Deliveries: With major carriers, this high incidence of failed deliveries results not only in extra costs, but also additional distances traveled and emissions impacting the environment.
Traffic: Though not as extreme in rural locations, both traffic and driving conditions factor into the amount of time a five required to drive five miles within a city.
Stolen Packages: With increased online shopping comes an influx of package theft, "porch pirates" tuning in with the number of deliveries left by the door of consumers who aren't home to receive them when they arrived.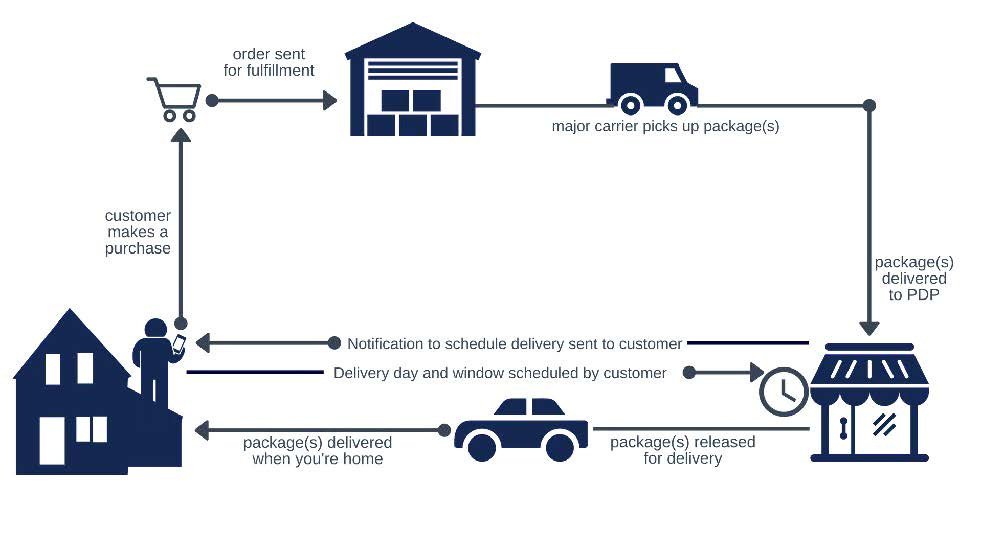 NextPakk Using the Blockchain to Build Its DApps
Blockchain and sharing economy, each disruptive on their own, were combined to create a decentralized platform for consumer-scheduled evening delivery, 7 days/week.
Creating a marketplace of online shoppers, local businesses for package delivery points (PDPs), and local last-mile delivery drivers that gives consumers convenience, control, and security over their delivery.
Pakka blockchain will be the backbone of the DApps built to conduct logistics business and last-mile services, using the Pakka tokens as payment and or collateral for packages, while changing hands from pick up until delivery.
NextPakk Introduces Its Pakka' Platform as a Last Mile Solution
Pakka, is a self-sustaining, decentralized, trustless blockchain platform built for the logistics industry, allowing anyone to host a logistics-related business anywhere in the world.
Providing the necessary framework and tools for running a logistics company, their platform allows anyone to host a business where they can start accepting packages, plus it provides the necessary framework to ship packages to virtually any location without the necessity of long-standing contractual agreements with trusted parties.
Pakka Token Tech Advantages
Frictionless Real-time settlement (2-5 seconds)
Transparent, efficient & scalable
Cryptographically secure transactions
Applications without boundaries
Built in Escrow functionality
Hostable, decentralized and trustless logistics business platform
Framework for conducting logistics business anywhere on the planet
No need for long standing contractual agreements and trusted parties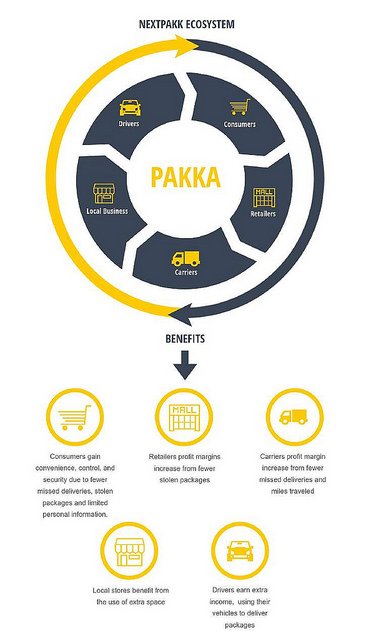 Finally
Last-mile delivery is an ongoing logistics puzzle as delivery companies continue to struggle with how best to manage the growing e-commerce-fueled market. The biggest challenges to the last-mile are customer driven. Incorrect address, remote locations, cramped locations, absence of the customer to receive the package, unexpected cancellations of orders and returning orders are some of the major weaknesses of last-mile delivery today.
NextPakk is committed to using its solution to repair the existing last-mile logistics problems, by partnering with small businesses cross-country as Package Delivery Points (PDPs) and establishing sharing economy drivers to securely and conveniently get e-commerce goods into the consumers' hands.
---
✅Website: https://app.nextpakk.com/login/index.html
✅Whitepaper: https://s3.amazonaws.com/nextpakk-assets/docs/pakka-ico-whitepaper.pdf
✅Twitter: https://twitter.com/nextpakk
✅Facebook: https://facebook.com/nextpakk
✅Reddit: https://www.reddit.com/r/NextPakk/
✅Telegram Group: https://t.me/nextpakk
✅Bitcointalk ANN: https://bitcointalk.org/index.php?topic=3340387.msg34956348
---
Author of the article:
✅Bitcointalk username: Erik_Smuel
✅Bitcointalk profile link: https://bitcointalk.org/index.php?action=profile;u=2020517
✅My Ethereum Address: 0xA009D96EFB69bC8e328d43c4d18dd9B6d7422BC8