The blockchain community worldwide faces strong headwinds due to the very energy- intensive mining process of crypto currencies and blockchain-based business applications. At the same time, in the Swiss alps, thousands of unused structures are disintegrating due to the fact that today's spatial planning law does not allow for residential use of these buildings.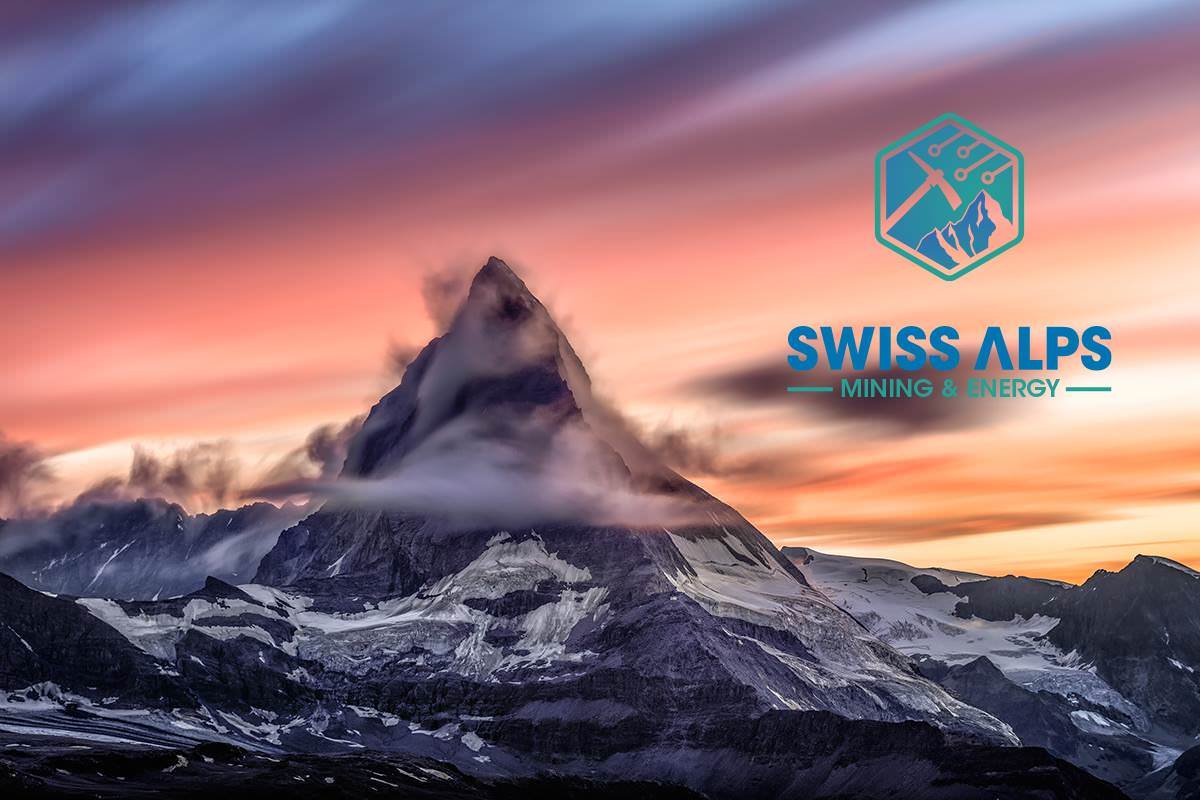 Swiss Alps Energy AG is a distributed ledger-based energy supplier and an operator of flexible modular mining infrastructures that are intended for longterm stationary use.
The decentralized distribution of the various facilities allows SAE to offer equally decentralized hosting of individual company blockchains and enables SAE to rent out these infrastructures. Thereby, SAE preserves the aforementioned unused buildings in the Swiss alps and uses them sensibly and without interference with either building structure or the environment.
SAE Target
Out of its unique position as an experienced Swiss provider of blockchain technology and hyperledger-based business applications, Swiss Alps Mining & Energy strives to:
• promote blockchain technology and its uses to a broader public
• provide clients/third parties the decentralized infrastructure to develeop their own blockchain-based projects
• address environmental issues associated with crypto mining worldwide
• support the local economy in Swiss alpine areas and facilitate the digital transformation in these areas
• Be an electricity supplier using the distributed ledger technology.
The Mission
It is of utmost importance that neutral members support the network independently of trading courses. Furthermore, it is important that there are offers that can be paid purely in digital currencies in order to achieve a balance. SAE has developed a sustainable concept to meet these challenges and to address environmental issues.
SAE strives to contribute to the digital era and to strenghten the foundation of the groundbreaking blockchain technology. The company aims to advance the digital transformation and bring it to consumers and businesses alike. SAE develops and promotes possibilities and solutions based on distributed ledger technology and seeks to turn digital currencies into an everyday feature.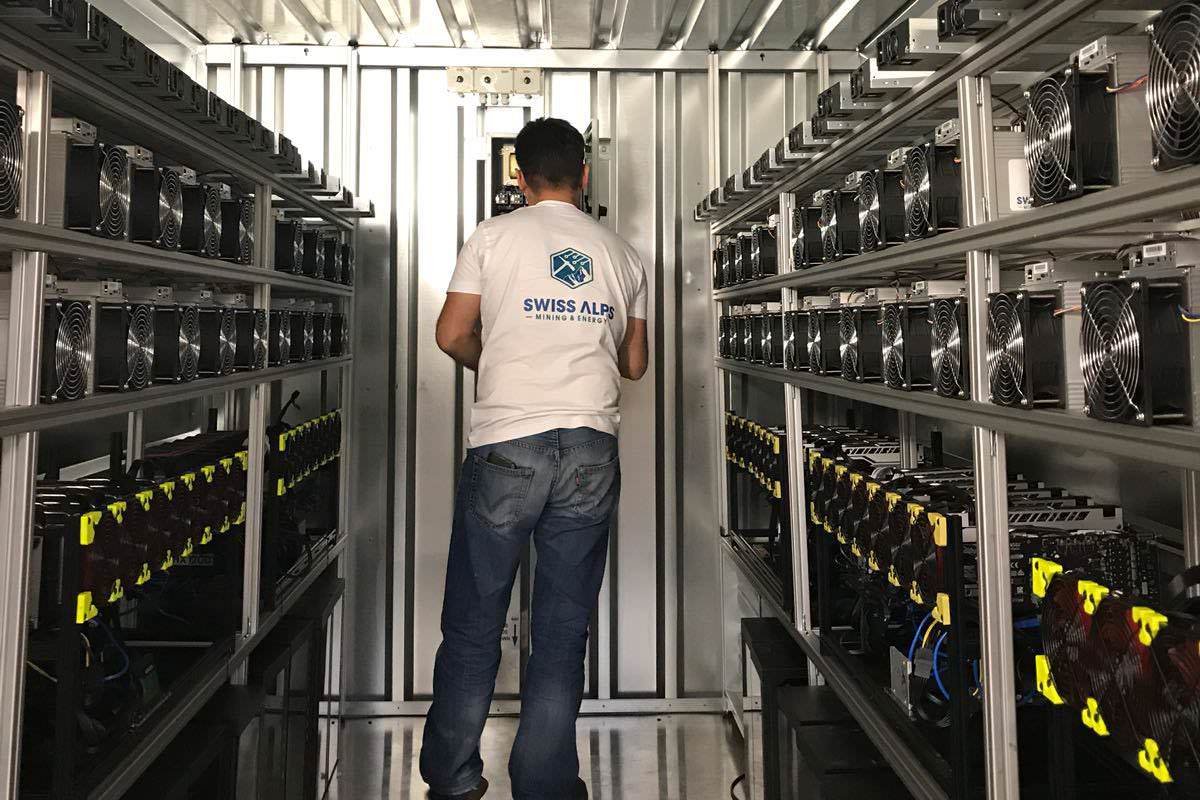 Market Problem
Over the last few months alone, the Bitcoin Energy Consumption Index has increased by 30%. If bitcoin energy consumption continues to grow at such rates – and no suitable optimization measures are taken – by 2020, bitcoin mining would exceed global electricity consumption by 21 TWh..
In 2017, average costs are estimated to have quadrupled. The mining market is a global business, whereby more than 80% of the mining is done by Chinese-owned businesses. The second largest provider is the Czech Republic with a market share of about 10%. The industry is in an «arms race» and the current crypto currency prices create incentives to add production capacity. There evidently is a need for alternative energy models for the mining of crypto currencies.
SAE Solution
Swiss Alps Energy AG (SAE) strives to promote digital transformaton and sustainability in the Swiss alps. The company is a distributed ledger based energy supplier – SAM Power Plant – and an operator of flexible modular mining infrastructures – SAM Cubes – which are intended for longterm stationary use.
Swiss Alps Energy AG aims to achieve the goal of being energy supplier, energy sales platform and neutral network node provider through its SAM Power Plant, SAM Cubes, and SAM Centers.
Swiss Alps Energy AG provides the foundation for many future-oriented applications: financial asset custody and transfer, product tracking through blockchain and IoT in logistics and transportation, electronic records in healthcare, and identity management to simplify the KYC process for any conceivable industry are just a few examples of how distributed ledger technology can be used.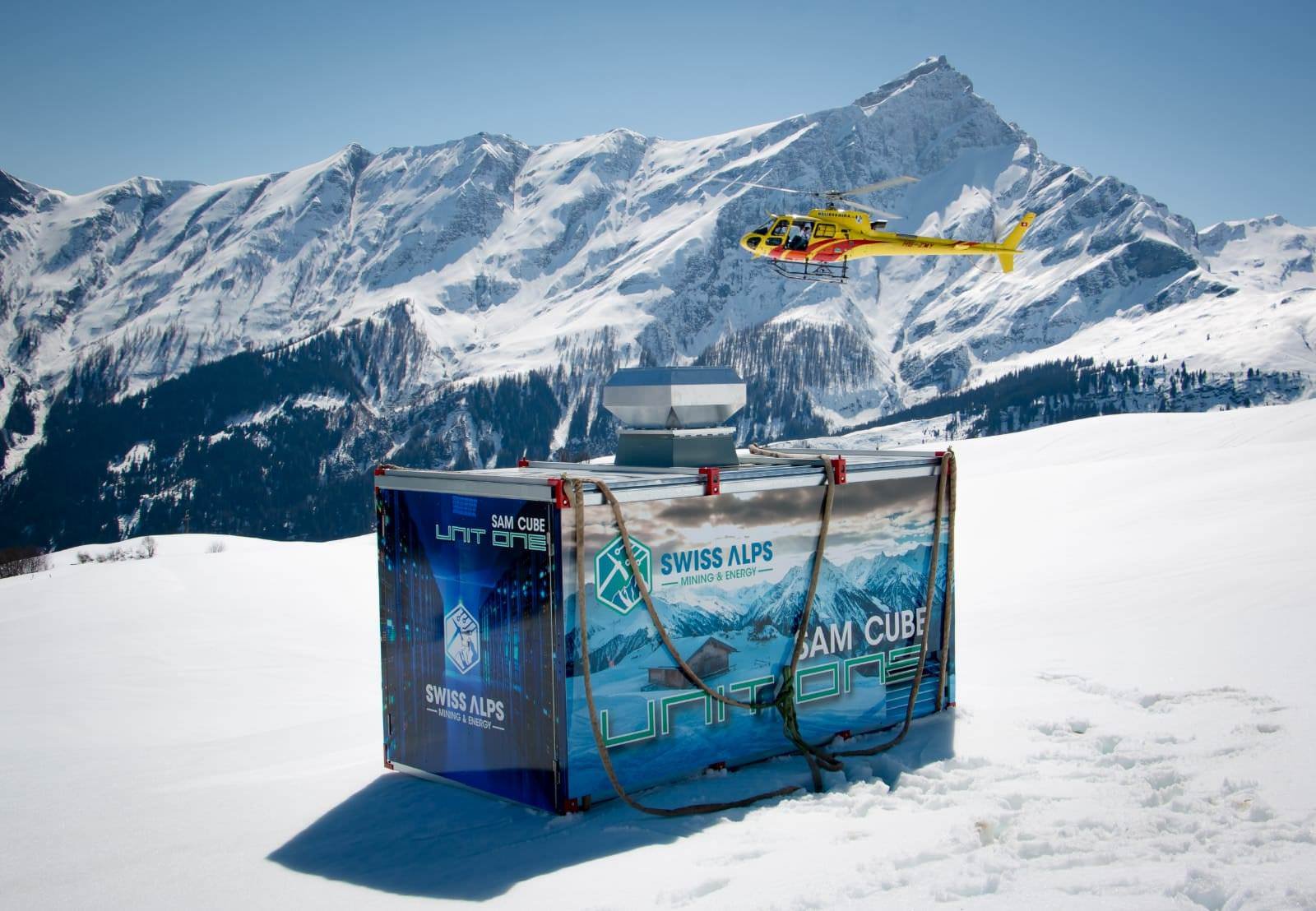 • SAM Power Plants
By means of direct participation in or the purchase of green power plants such as hydropower plants, photovoltaic systems and wind power plants, SAE does not buy but produce the sustainable and cost-efficient power to operate the SAM Cubes. These power- generating units are the so-called SAM Power Plants.
SAE supports the decentralization and digitization of the energy transition through tokenization and an integrated Internet of Things (IoT) for the purchase or exchange of electricity. Hereby, SAE acts as an independent energy supplier, connecting the interested parties. SAE receives data on the electricity produced and consumed, as well as the respective energy price. This information is stored on the blockchain and therefore transparent and visible.
SAE Introduces SAM Mesh as an Independent ecosystem
In order to meet the highest demands in terms of performance, safety and maintenance, Swiss Alps Energy AG develops its own applications based on a derivative of Linux.
Every single application, be it in a SAM Cube or SAM Power Plant, initializes and automatically registers itself as a node of a large cluster. Thus, SAM Mesh represents an independent ecosystem.
The applications are built to be part of a large network, they are connected at all times and monitored accordingly. In the event of a hardware or software failure, the network will be informed.
Classic offline alerts via SMS to the local maintenance service are also integrated, if communication via SAM Mesh is temporarily not possible or restricted.
In addition to that, the application is set up and configured in such a way that in the event of hardware failure, it can simply be replaced by plug and play.
The system adopts the configurations for the displayed node automatically from the - - SAM Mesh and is fully functional again within a very short time.
SAE Resources
Technical innovations and measures to reduce negative impacts on the environment turn small hydropower plants into affordable energy sources that provide environmentally friendly renewable electricity in a decentralized way.
Besides the construction of such power plants, there are currently several facilities for sale. Excess energy could be sold to competitors or to the electricity grid, whereby the focus clearly lies on selling excess power to competitors and on promoting Switzerland as a mining location.
The operation of subsidized small hydropower plants seems to be interesting as small hydropower plants with a total capacity of less than 1000 kW are exempted from water rates (water tax).
PaaS and IaaS Models
Platform as a Service (PaaS) or Infrastructure as a Service (IaaS) is an important service model in distributed ledger technology. SAM PaaS and SAM IaaS provide the basis for advanced technologies and applications developed on distributed ledger technology.
Swiss Alps Energy AG promotes transparent software solutions that cannot be manipulated thanks to a comprehensive infrastructure service, its own innovative power production, as well as sophisticatedconsulting. In particular, finance, transport and medical systems, as well as global identity management are affected. The SAM infrastructure already provides the basis for such disruptive technologies today.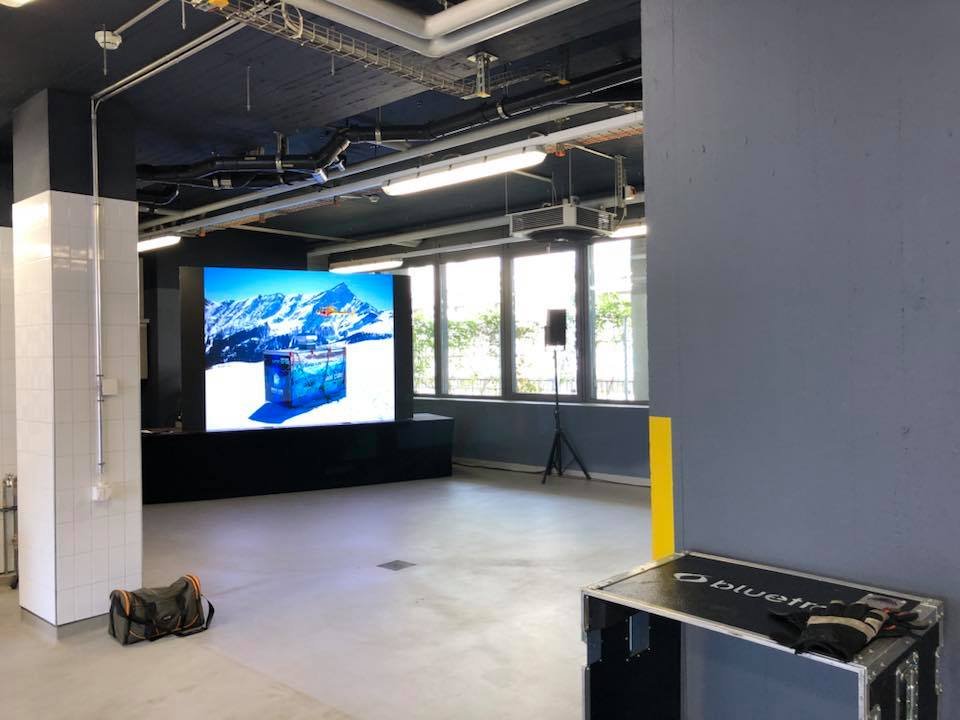 The ICO
Swiss Alps Energy AG (SAE) will hold an Initial Coin Offering (ICO) in June 2018. The funds raised in the ICO will be used to finance the development and expansion of the mining facilities and to acquire holdings in hydropower plants. The SAM token, Sam, is an ERC20 token. It will be used as means of payment within the SAE mining and service universe and will be tradable outside the SAM platform on all relevant exchanges.
Why SAE doin an ICO?
Swiss Alps Energy AG strives to raise the capital necessary to set up the corporate structure with an Initial Coin Offering (ICO).
It is important to create an operating company that is profitable very quickly. Therefore, the development and establishment of the company's own decentralized blockchain is financed by further company activities, and the operation of the company is financially secured.
Companies and individual persons are target customers for the mining capacities. They may either rent computing power or buy a cube for their ow use.
Customers who buy a cube can obtain the necessary power from SAE and operate the cube on SAE's premises or deploy the cube elsewhere.
SAM Cubes can be shipped and installed worldwide. Target customers for the blockchain are companies and end-users..
After the initial development of SAE's infrastructure and business activities in Switzerland, the expansion into foreign countries, especially in the area of renewable energies, is conceivable and desirable. The ability to pay by using crypto currencies and the settlement process via smart contracts is another novelty that can further help SAE to become the industry leader in the field of blockchain-based business models.
SAM Token
The SAM token needs a transactional blockchain with a powerful system of smart contracts. These smart contracts must be able to ensure that a transaction can be combined with the results of previous transactions to provide auditable and consistent results.
To date, Ethereum is the only stable system that has achieved widespread adoption and offers these abilities.
Sam tokens are minted via a token sale smart contract and can be held in any Ethereum ERC20 compatible wallet. They will be tradable outside the SAM platform, as they are ERC20 tokens with inherent value in the exchanges. The technical solution of the SAM platform consists of two main elements:
• the user facing dashboard and wallet
• the smart contracts on the Ethereum blockchain system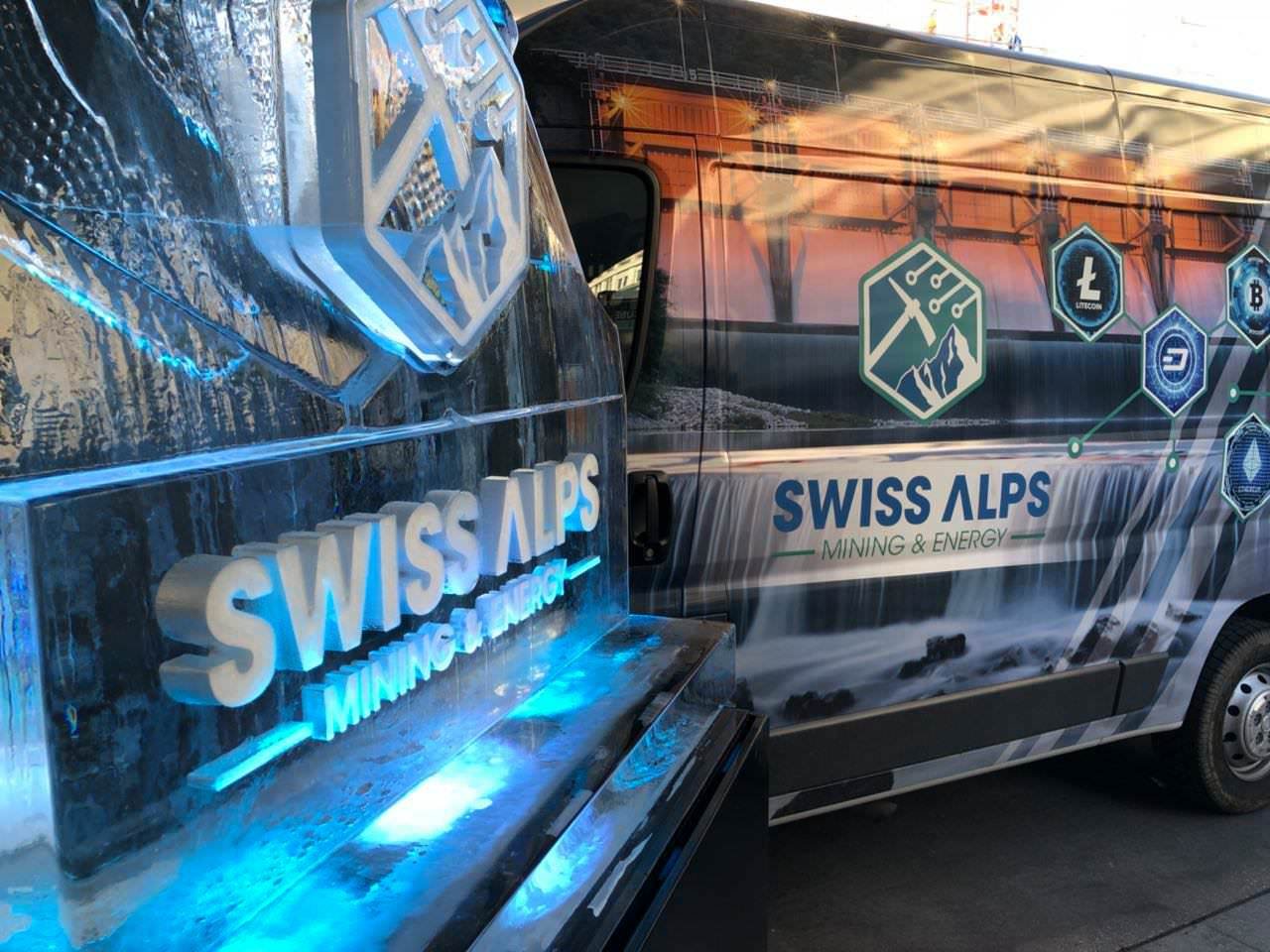 Finally
Swiss Alps Energy AG (SAE) strives to contribute to the digital era and to strenghten the foundation of the groundbreaking blockchain technology. The company aims to advance the digital transformation and bring it to consumers and businesses alike. SAE develops and promotes possibilities and solutions based on distributed ledger technology and seeks to turn digital currencies into an everyday feature.
---
✅Website: https://swissalpsmining.io/
✅Whitepaper: https://swissalpsmining.io/pdf/whitepaper.pdf
✅Twitter: https://twitter.com/swissalpsmining
✅Facebook: https://www.facebook.com/swissalpsmining/
✅Reddit : https://www.reddit.com/r/swissalpsmining/
✅Medium :https://medium.com/@swissalpsmining
✅Telegram Group: http://t.me/swissalpsminingICO
✅Bitcointalk ANN: https://bitcointalk.org/index.php?topic=3799103.0
---
Author of article:
✅Bitcointalk username: Erik_Smuel
✅Bitcointalk profile link: https://bitcointalk.org/index.php?action=profile;u=2020517