World most leading Cryptocruncy Exchange BINANCE is organizing "WISH TO BINANCE" Compagin. There is $10,000 to giveaway. Binance is going to fulfill a wish of it's one lucky user which worth upto $10,000. The compgain has started on December 23, 2018 (UTC 00:00:00) and will last until January 7, 2019 (UTC 00:00:00).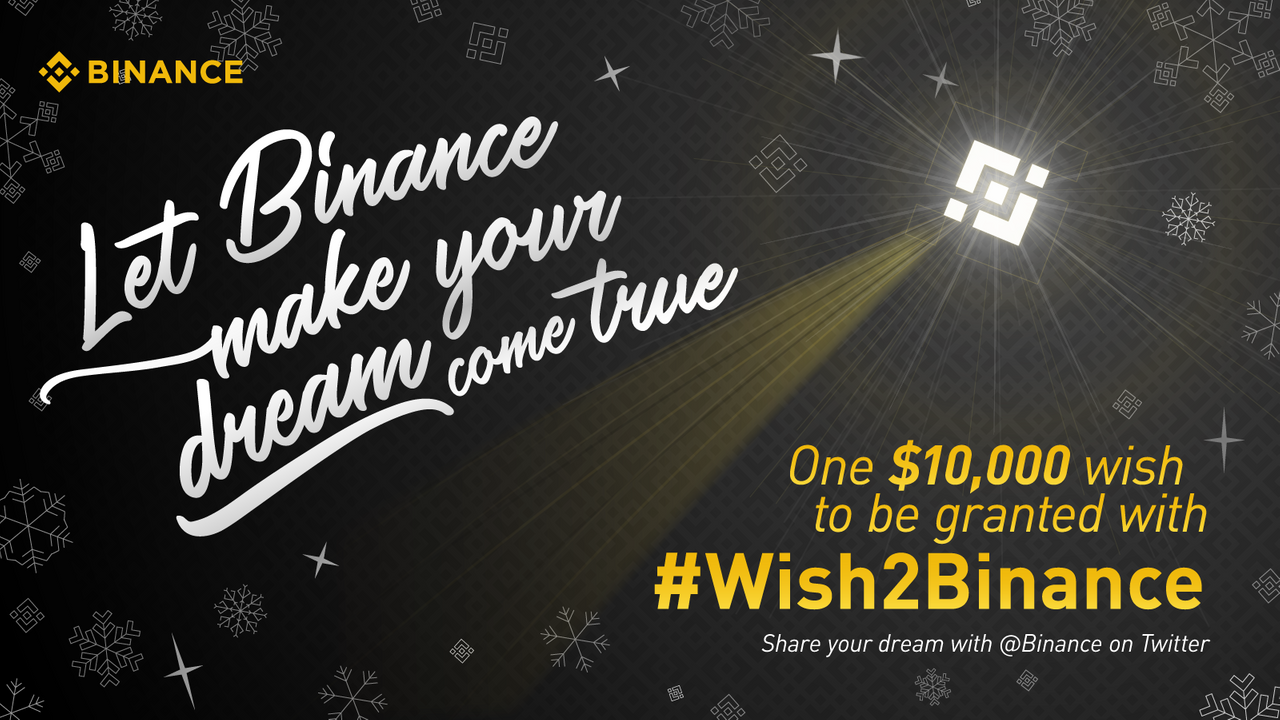 If you want to try your luck then participate in Binance Compagin. You just have to follow some rules which are follows:
RULES
You have to follow Binance official Twitter account @Binance
Retweet the official blog about giveaway and @ 3 friends.
Reply in one-sentence your wish worth up to 10,000 USD
REWARD
A lucky user will get a chance to fulfill his one wish which worth upto $10,000.
So try your luck and be the part of campaign may be you are the lucky one. Go and register your self to the compgain.
BEST OF LUCK
Stay informed my friends.
Follow me@ajks
References:
Image Source
Blog Source