Manufacturing firms and industries are usually faced with the problems of huge expenses bordering on their overall operations and industry activities.
These expenses can come in various forms and sources and if left unchecked can result to many negative financial implications to the concerned industries and can even lead to demise of such establishment.
One of the prominent and visible sources of unnecessary financial expenses and losses comes from the irregularities and poor execution of supply chain processes of so many industries. No industry or manufacturing firm is an island of its own, that is, the raw materials and some other important commodities and goods needed for maximum operation and functioning are not sourced from within the industry rather they are remotely supplied from some other places outside the industry based on placed orders.
Some of these places where these goods and raw materials are supplied from are hundreds or thousands of kilometers away from the manufactures or industries that use them, hence there are a lot of challenges that hinder the smooth and near flawless monitoring of these placed orders by the industries in order to make sure that substandard, expired and counterfeit products are not supplied to these industries. Also, there's also this problem of trust in the contractual agreement between buyers(industries) and the suppliers of these raw materials or products; either of these two parties involved in the supply chain might default or fail to fulfil its own obligations in the contract process and if this happens, the whole supply chain process is jeopardized and it will leave huge financial losses to all the parties involved.
INTRODUCING GSC PLATFORM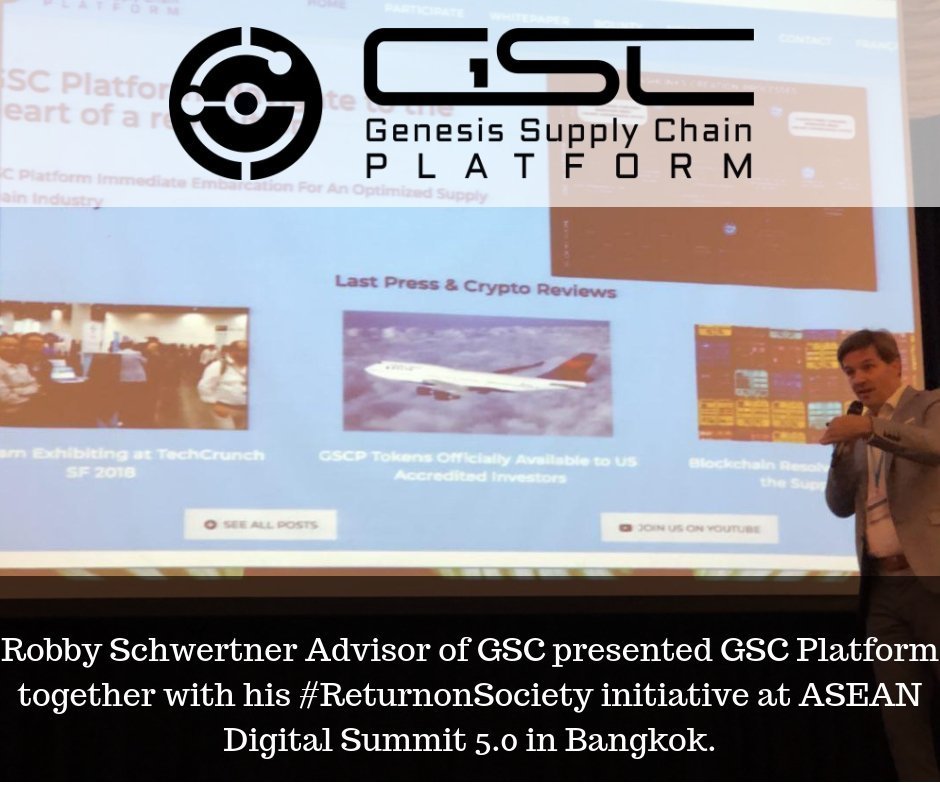 In order to enhance transparency, trust and automate the processes of supply chain activities, GSC platform has evolved a supply chain software management tool anchored on the disruptive blockchain technology as well as the IoT technology that will help the parties involved in the supply chain processes to automate their dealings, fight against fake products and orders, monitor each stages of the supply chain transaction process, ensure timely and speedy supply of products and lastly ensure a trustless supply chain transaction process.
With the GSC platform on ground coupled with its blockchain features, decentralization of processes guiding supply chain activities is now achieved, this is because the blockchain technology promotes decentralized and distributed data operations where all the copies of every transaction guiding a process is managed and controlled by all the concerned parties involved which clearly leaves no room for manipulation of data by any interested party, hence the GSC platform supply chain management software would provide the ample opportunity for all the parties using the software in their supply chain activities to simultaneously have copies of the supply chain transaction data at any stage of the whole processes which encourages transparency and trustless supply chain transaction process.
GSC supply chain software management platform does not support centralized database management system where the database is being controlled or managed by a central institution which is the hallmark of most of the contemporary supply chain management software systems which creates a thriving avenue for data manipulations and theft; with the GSC platform, databases are decentralized and secured among the involved transacting parties. GSC supply chain software management platform introduces automation of processes of supply chain transactions which helps to reduce the manual operations and challenges involved in contractual agreements during supply chain deals as it is being obtained presently. This automation innovation in supply chain processes by the GSC software platform, helps to reduce or erase the negative consequences and inconveniences associated with non-fulfilment of the contractual terms by any of the transacting parties involved because all the contractual terms and clauses are automated hence any contract binding condition must be fulfilled by the parties before the contract can be automatically activated or valid.
FEATURES OF GSC PLATFORM
IT Platform: This feature of the GSC platform makes available the data analysis tools to the buyers and suppliers of the supply chain cycle to manage the whole transaction process from start to finish. This IT platform comes along with simple and friendly user interfaces with an alert system which guides the suppliers and buyers on the processes involved in the supply chain transaction while using the GSC software. This alert system alerts or reminds its users about their obligations in the supply trade process such as delivery, payment and regulatory etc.
Smart Purchases: The GSC software management system leverages on the provisions of the smart contract feature of the blockchain technology to manage and secure purchase orders of its users and also automate the supply chain contractual processes hence relegating the activities of intermediaries such as banks who serve as insurance providers in the traditional supply chain systems.
Parts Traceability: It is very pertinent to ensure the safety monitoring of products being ordered for in the supply chain order, hence GSC software platform employs tamper-proof or data certificate on its blockchain network to ensure that ordered products are not faked or counterfeited.
GSCP token: This token is a utility token that gives life to all the activities obtained on the GSC software platform, the GSCP token serves as a gateway to the services offered by the GSC platform while the users of the GSC supply management software system pay some amount of GSCP tokens in order to access the IT platform service of the GSC software. In addition, those who provide traceability data to the platform are also rewarded with GSCP token.
TOKEN SALES INFORMATION
GSCP token has a total supply of over 900milliin GSCP tokens and 30% of this total supply is set aside for public sales which is currently taking place and shall end by 27th February, 2019; token price goes between $0.025 - $0.05 per GSCP token. Hard cap is set at $9,000,000 while soft cap is pegged at $1,000, 000.
CONCLUSION
Transparency, accountability, safety and trust is very essential in business processes especially businesses involving supply chain activities, hence GSC supply management software platform is leveraging on the provisions of the blockchain technology and IT to provide a state of the art supply chain software management tool that would help buyers and sellers to optimize their supply trade transaction which is anchored on a trustless business transacting environment!!
FOUNDER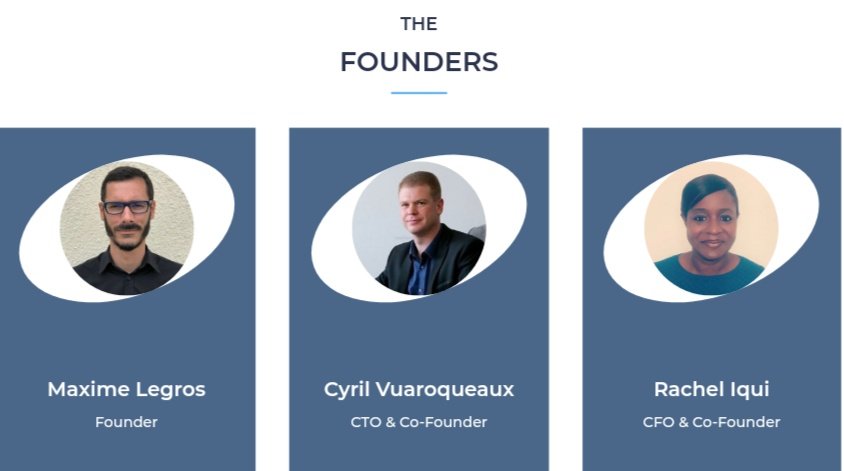 TEAM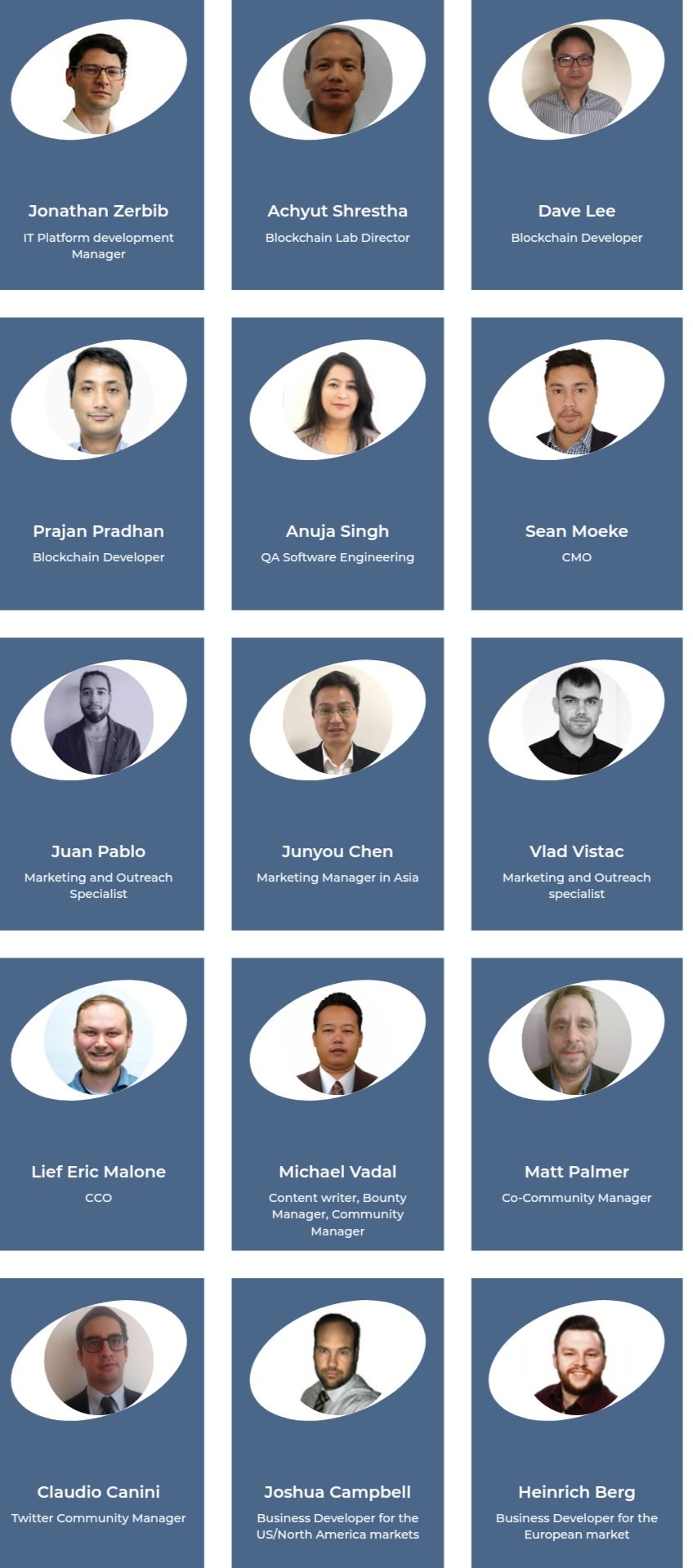 ADVISORY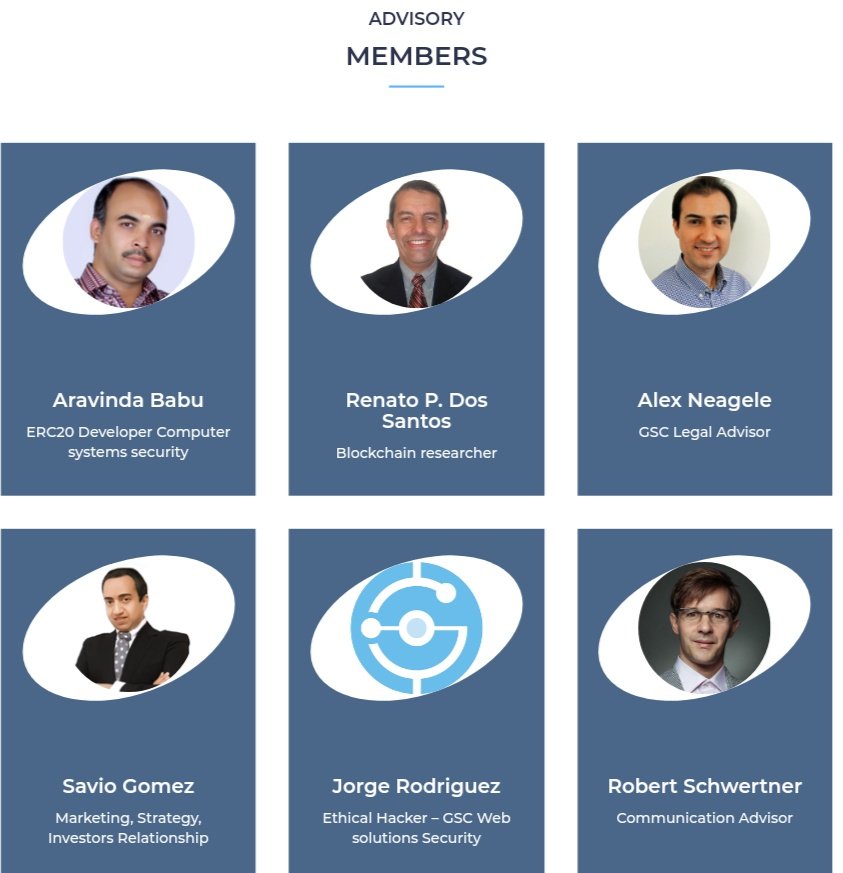 FOR MORE INFORMATION
Facebook: https://www.facebook.com/GSCPlatform
Twitter: https://twitter.com/GSCPlatform
Instagram: https://www.instagram.com/gscplatform/
Telegram: https://t.me/GSCPlatformOfficial
Medium: https://medium.com/@gscplatform
Website: https://www.gscplatform.io
Whitepaper: https://www.gscplatform.io/paper.html
Author name: Solomon alaba
Bounty0x Username: Alabscrypto