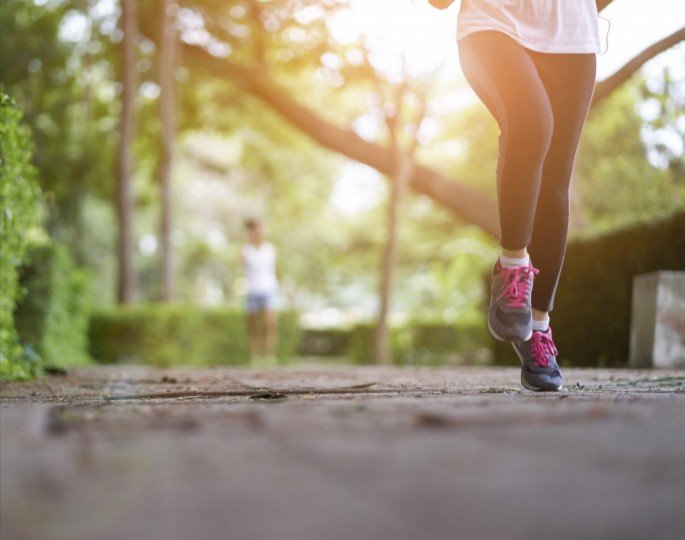 INTRODUCTION
What is HeartBit?
HeartBit is the first wireless medical grade electrocardiogram (ECG) device in the world which can be embedded in our daily lives. This device is used to supervise ECG signs while resting, working-out, walking, sleeping or carrying out other activities in order to help individuals increase their health safety standards and also avoid heart problems.
HeartBit is capable of analyzing data gathered to get concrete information in order to be able to note the real diagnosis. The diagnosis is shown on the device dashboard and it contains vital information on how the user can increase the standard of his / her general well-being. The dashboard also makes use of the data collected to give signals and serve as a reminder so the user can maintain consistency and not despair.
HEARTBIT DEVICES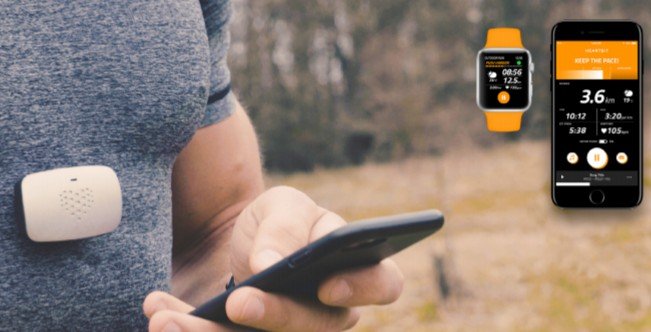 The algorithm makes use of machine learning through consistent supervision of the wearers' attitudes and will create a fitness plan that will suit the user considering the kind of drugs they take, their outward features and their health history.
The device is also capable of providing a constant analysis of the user's state of heart. HeartBit provides the same level of assurance gotten from the normal electrocardiogram check-ups done in the hospital and does not require validation from a doctor. It even takes it higher by offering customized algorithms that vary as the user moves to attaining a more healthy life.
HeartBit provides a first time subscription which gives you access to a confidential meeting with nutritionists, industry experts and personal trainers.
These professionals interact personally with users to offer them advice on suitable meal plans and work-out plans leveraging on the data gotten from analysis and monitored using the HeartBit algorithm.
The data collected is subject to change and can be redesigned via entering types of drugs used to get proper recommendations and also increase efficiency.
ADVANTAGE OF HEARTBIT PREMIUM SUBSCRIBERS
The premium subscription also grants the user access in to the HeartBit Reward Program.
Here, users can get HeartBit utility token, HBIT, when they attain every new height particular to their personal data profile.
At first, the reward program will be gotten through the use of token allocation by HeartBit. After this has been implemented, HeartBit will endeavor to connect a lot of power brokers from different platforms, states and nations that will work as a force to decrease NDC's via the use of the HBIT token which is one of its overall goals. Organizations that are likely to make use of HBIT are medical institutions, private persons, producers of sportswear and governmental establishments.
WHY YOU SHOULD GO FOR HEARTBIT DEVICE
Most fitness trackers within the reach of consumers are only capable of monitoring the user's fitness activity and give data so that the user can increase his or her physical features. User's purchase these systems solely just to improve their physical state, reduce their level of inactivity or strengthen their existing fitness programs. Right now, fitness wearables that can be gotten by the public have restrictions to the level of data the user can access. They offer basic information like number of calories used up, number of steps ascended, and heartbeat count per second.
Most users see their wearable items as their personal trainer and they diligently stick to its instructions concerning their everyday functions and workouts. Only if they knew how inaccurate and unreliable most of these devises are.
HeartBit is a 3 bipolar-lead electrocardiogram (ECG) system; this is equal to a 12 lead ECG system.
It is embedded in to a smart training top and has a small measurement device that shows clinical cardio muscle data.
It is the only fitness wearable device that satisfies all speculations in this growing market.
HeartBit is capable of identifying and offering health warnings concerning the heart's stress level while resting, working-out or recovering through the use of an EASI lead system.
This program makes it possible for user's to monitor their health success and assist them in achieving set goals with all security and accuracy.
HeartBit will storm the fitness wearable industry with its unique feature as the only device in the market with a 3 bipolar ECG signs monitor that can give reliable diagnosis with custom fitness programs that prevents problems and other internal issues.
CONCLUSION
Blockchain will be used as a means of making the platform safe, encouraging consumers to live healthier and encouraging institutions to increase the health services the y offer. Blockchain is used to gain useful health statistics gotten from information entered by HeartBit device users. It allows users to be able to link their data with their health insurance plans thereby by making it easier for these health insurance firms to get reliable health information to help them give the correct risk evaluations which also reduces the cost of insurance.



Plus HeartBit have great and well experience partners
Working as a team to ensure the success of this project
Trust me guys this project is massive.
ROADMAP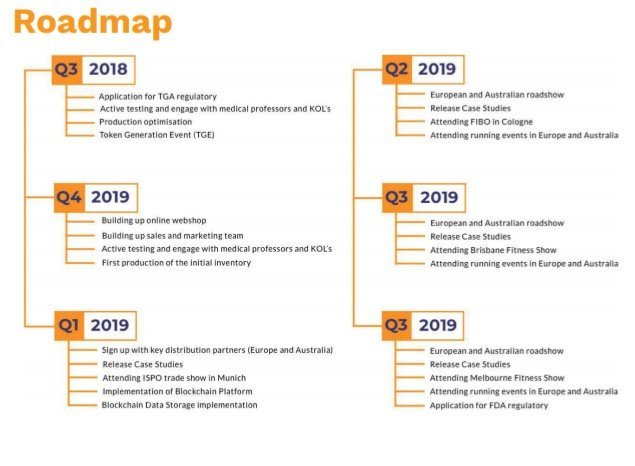 To know more about HeartBit
WEBSITE
https://theheartbit.com
WHITEPAPER
https://drive.google.com/open?id=1TtJqy593UTSGUXS7UFETNgrFh1SiXC4e
Author name : Solomon alaba
Bounty0x Username : Alabscrypto