If you are in the cryptocurrency market, then you might have heard about Tether. It has a lot of speculation surrounding it, and many have shown doubts about its source. However, if you are reading this, you don't have to worry about it anymore.
Meet Gemini Dollar, a bridge to the future of money. It's been in works for the past four years. With Gemini Dollar, you can efficiently transact your cryptocurrency including buying, selling or storing them.
So, what is Gemini Dollar?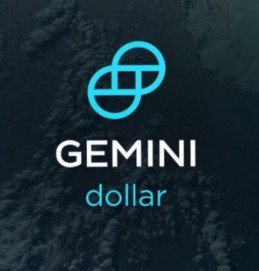 Gemini Dollar(GUSD) is a stable coin or a cryptographic token that is pegged 1:1 against the U.S. dollar. It is regulated by the New York Trust company known as Gemini. Twins Tyler and Cameron Winklevoss launched the coin. The coin will enable users to receive and send U.S. dollars on the blockchain.
Ethereum network powers the Gemini Dollar and is developed using the ERC20 standard.
It completely changes the landscape of cryptocurrency as it is the first ever token that is entirely backed by the U.S. regulators. This will bring the stability to the market and ensure that a token pegged against the U.S.dollar can operate in a volatile market.
In short, Gemini Dollar is the world's first regulated, stable coin.
For the nerds out there, we recommend reading the technical white paper here: https://gemini.com/wp-content/themes/gemini/assets/img/dollar/gemini-dollar-whitepaper.pdf
What happens to Tether now?
Tether(USDT) is a token which enables digitization of the U.S. dollar. It is also pegged against as 1:1 U.S. dollar and is maintained by Tether Limited. This way it acts as a unit of exchange and offers a way to manage funds between fiat and cryptocurrencies. However, it is not free from problems.
Even CoinDesk, a leading cryptocurrency magazine discusses the danger of Tether and how it can damage the market in the long run. They term it as a "time bomb" that can go off anytime. It's volatile, and many skeptics also claim that Bitfinex printed more Tether compared to the dollars they have in the bank. Others issues include no proper way of validating their 1:1 peg claim.
Gemini Dollar Can Solve This Problem
Gemini Dollar solves Tether problems. First of all, U.S regulators back Gemini Dollars. The U.S. dollar will be stored in the United States banks. It will also be eligible for FDIC "pass-through" deposit.
When it comes to transparency, the Gemini Dollar will be examined on a monthly basis. The examination will be done by public accounting firms that are registered and work independently. They will verify the 1:1 peg.


You can check out the reports here: https://gemini.com/dollar/#reports
Gemini Smart Contracts Audit Report: https://gemini.com/wp-content/themes/gemini/assets/img/dollar/gemini-dollar-trailofbits-audit.pdf
Conclusion
With Gemini Dollar operational from Sept. 10, 2018, we are already witnessing a change. Do you think this will bring a positive change in the cryptocurrency market? Comment below and let me know.