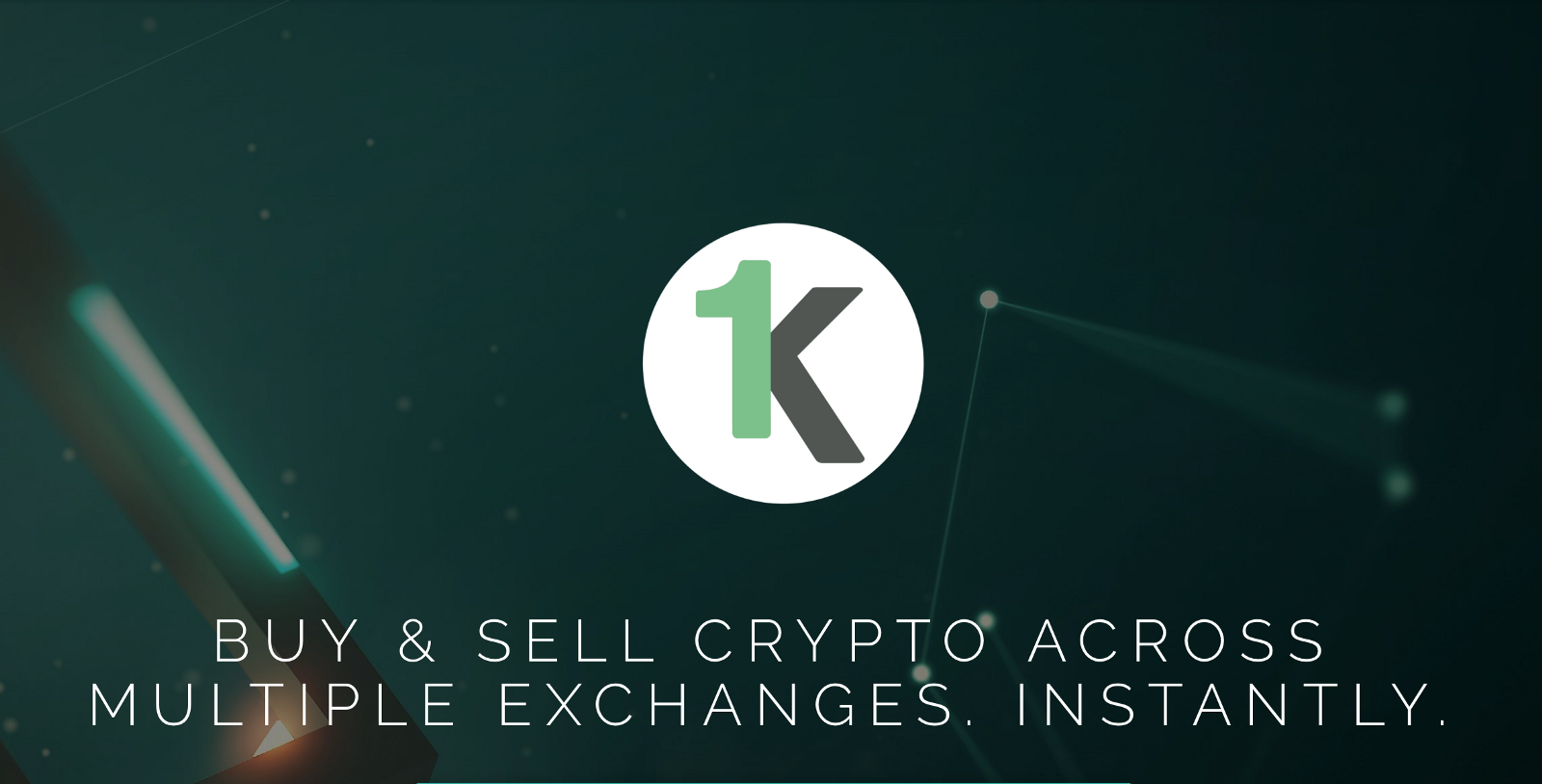 Our industry has come a long way in the years since Satoshi introduced the world to Bitcoin. Today, an increasing percentage of the world's population knows about cryptocurrencies or even actively participates in the market.
This is why we are excited to announce 1Konto and shed some light on how we are planning to change the way people trade cryptocurrencies and tokens.
What is 1Konto?
1Konto (German for "one account") is a cryptocurrency broker-dealer enabling access to multiple exchanges from one account in order to provide custom currency pairs, arbitrage and an intuitive dashboard. 1Konto saves traders time, money and headaches by bringing simplicity to the management of cryptocurrency portfolios and managing individual exchange liquidity.
Why should I use 1Konto?

"We developed 1Konto to give traders access to multiple exchanges and custom currency pairs. No longer is it necessary to navigate through different accounts to buy/sell and track your portfolio." Edwin Handschuh (CEO, 1Konto)

Consolidated Dashboard Intuitive and actionable user interface.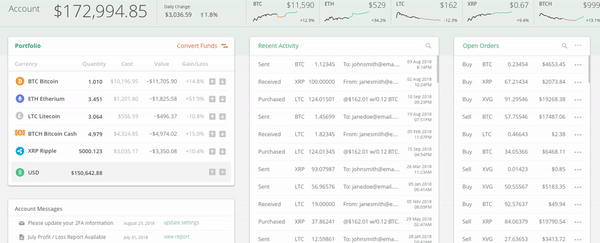 It is our belief that cryptocurrency trading should be simple, intuitive and connected. With 1Konto, you are finally able to see your portfolio performance within one unified account. No more excel spreadsheets or manual updating. 1Konto tracks your gain/loss information for total visibility and control.
Intuitive Trading
Smooth order execution across multiple exchanges.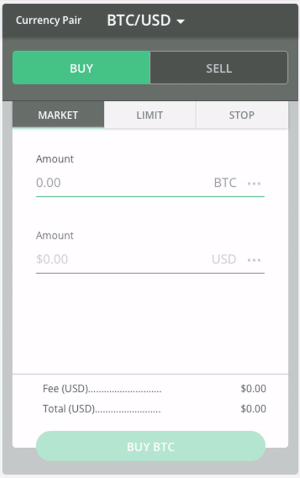 We believe that traders should have access to multiple markets. 1Konto brings Wall Street technology to the world of crypto trading, including intelligent order execution and instant multi-leg trades. This is the next generation of cryptocurrency trading. Intelligent order routing and custom order books saves time and money by executing multi-leg trades instantly. No more transfers, conversions or lost opportunity.
Custom Currency Pairs
Trade formerly untradeable currency pairs.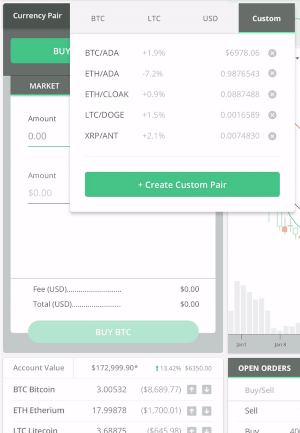 Unlock the actual exchange rate, order book and trading history of any pair. You now have the information necessary to make any trade imaginable and execute it instantly. Even custom currency pairs that to not exist on any exchange.
Real Time Arbitrage
Benefit from the "purple cross".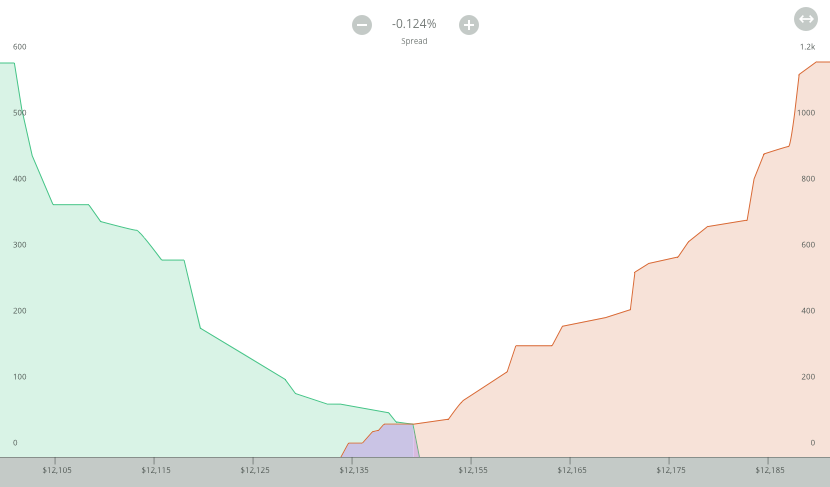 At times of market inefficiency, an arbitrage opportunity presents itself. No more manually buying & selling across exchanges or transferring coins. We give you access automatically and instantly.
Convert
1Konto simplifies currency conversions.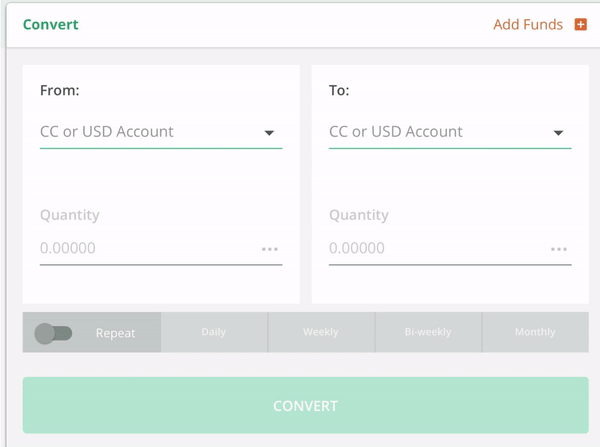 Begin investing in cryptocurrency without ever worrying about trading. Just select the currency you have and the currency you want, click convert and you are done. It is that easy!
How does 1Konto work?
1Konto connects to established exchanges via supported channels allowing for order execution across multiple exchanges simultaneously. Our proprietary order logic shows arbitrage opportunities to users via negative spread and one-click trading of custom currency pairs.
Our decentralized asset storage solution protects your coins and ensures maximum uptime and tradability. No need to worry if an exchange is down for maintenance. You still have access to the markets.
Two-factor-authentication, bank-level security and complete transparency of your assets provide a full protected view of your account.
Who is behind 1Konto?
The 1Konto team is comprised of industry experts with vast experience in the fields of: financial services, engineering, blockchain development and marketing.
1Konto is the brainchild of three brothers, each with varying expertise. Edwin, CEO, brings over 10 years of experience from the financial services and wealth management sector that helps to inform company vision and provide insights into retail investor expectations. Michael, CTO, leads engineering with over 10 years of development and engineering experience with a focus on massively distributed, message based systems provides the technical solutions to support the company vision. Brian, COO, brings first-hand entrepreneurial and operations experience as he built a $3MM+ revenue per year business from an initial $3,000 loan in under five years. The combined experience in varying domains ensures a diverse founding team equipped with the necessary tools to successfully bring 1Konto to the market.
👏 If you enjoyed reading this piece leave us an upvote or comment below. We are curious to hear your thoughts!
Stay informed
💬 Join our Telegram Community
🐦 Follow us on Twitter
📰 Read more stories from 1Konto
👤 Visit our Facebook page
💻 Get free trades!