Few days ago, my boss and guide on @steemit, @lordjames introduced me to a @cryptocurrency called @scorum.
Initially, when he dropped the link with me, my network signal was not strong enough to go surfing on-net. So I decided to let it pend.
When I noticed that the network was a bit stable, I tried again. Got stucked on the way, I decided to blow some ice on it while I went about my usual steemit runs. OK.
Today, I remembered to check on the link again and behold I couldn't exceed this point 👇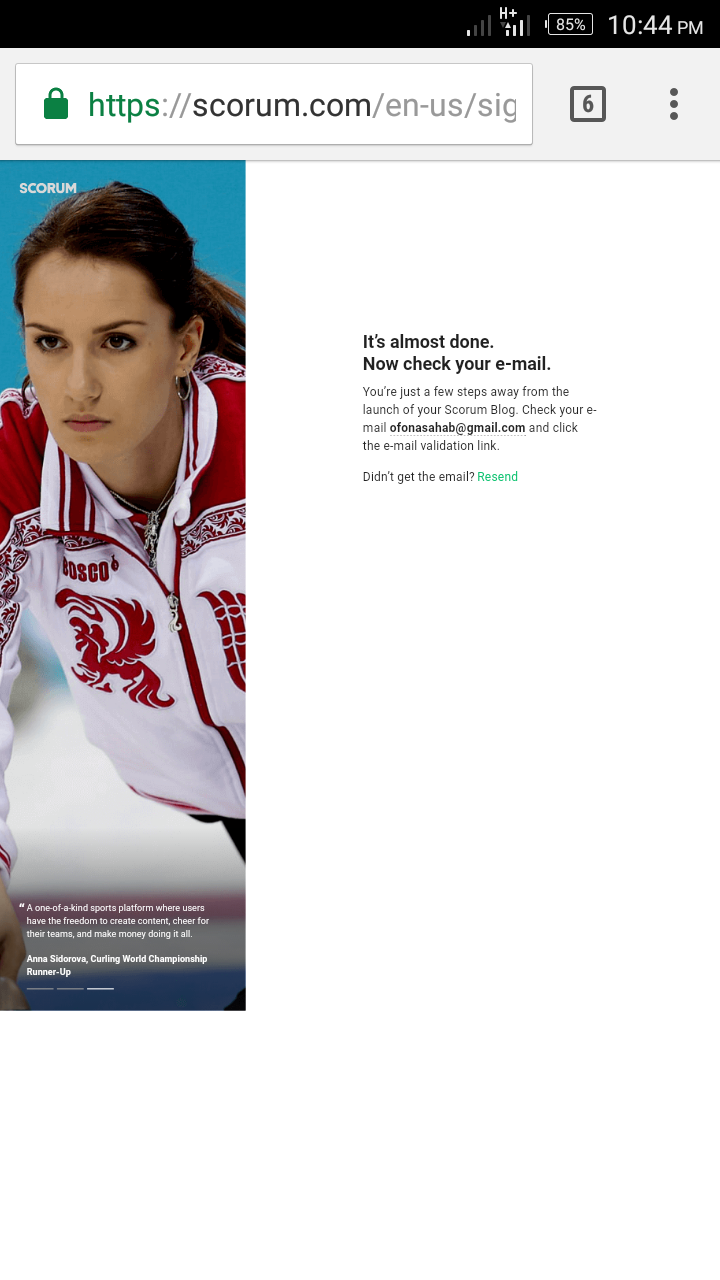 I checked into the inbox of my boss and sent him this screenshot. As soon as it delivered, my online sense told me to check my email; spam.
Guess what!
I was able to proceed past that stage and continued to completion my registration.
That's how I am now a member of @scorum.community.
Next time, please always remember to check your spam mail. It may be holding up an important mail from you.
You can check me out as asaha on scorum.com
Happy new day.... Enjoy!