The king is dead, long live the king!
Woah. What a week. Before we update you on pre-sale registrations, we have to say this…
*******IMPORTANT. PROTECT YOURSELF FROM SCAM & FRAUD ********The BABB pre-sale goes live at midday GMT on Monday 15 January, with a 25% discount for all participants. Please only send ETH to your unique participation address.You will see this address once the pre-sale goes live.

You will ONLY see your personal participation ETH address when you log into your account at https://getbabb.com/me (check the URL). Please ONLY send ETH to this address.We will NEVER publish any ETH address on our social media or Telegram channel, in emails or any other external communications.
Pre-sale registration has now closed. Thanks so much to everyone who registered for the pre-sale — we're very happy to have you on board and very excited for midday Monday!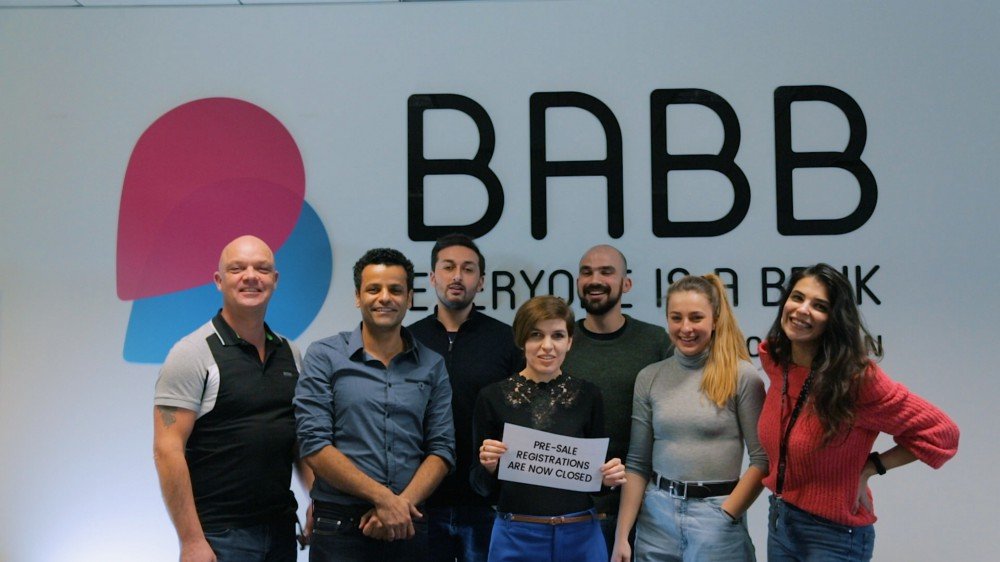 Here's the headline news…
6,850 people registered from 137 countries
We had pre-sale registrations from 6,850 people over the course of about a week, which we were pretty happy with.
The most exciting news is that people registered from all over the world. We pride ourselves on being a truly global company, and the worldwide interest in our project reflects this.
It's also a diverse bunch in terms of age — the youngest registered pre-sale participant has just turned 18 and the oldest is 72!!
10 ETH cap for day one of pre-sale
In order to give all of these people the best possible chance of getting in, we're implementing an anti-whale policy: a10 ETH individual cap for the first 24 hours of the pre-sale.
If we haven't hit the hard cap after 24 hours, we may implement a much higher cap on day two. We'll confirm this on Tuesday morning.
ETH only for first two days of pre-sale
ETH only in the first 48 hours of the pre-sale, with a 0.2 ETH minimum contribution. We're not accepting wire transfers for this critical phase because they can take up to 5 days to arrive — in which time we may hit the hard cap.If we haven't hit the cap after 48 hours, we'll start accepting wire transfers, with a $1,000 minimum contribution.
Main sale registration now open
With pre-sale registration closed, we have have started accepting registrations for the main sale. So if you missed out on the pre-sale; don't despair! Register and upload your ID for KYC now and you'll be good to go.
The main sale will closely follow the pre-sale and we'll bring you more details as soon as we can.
The video livestream is below: