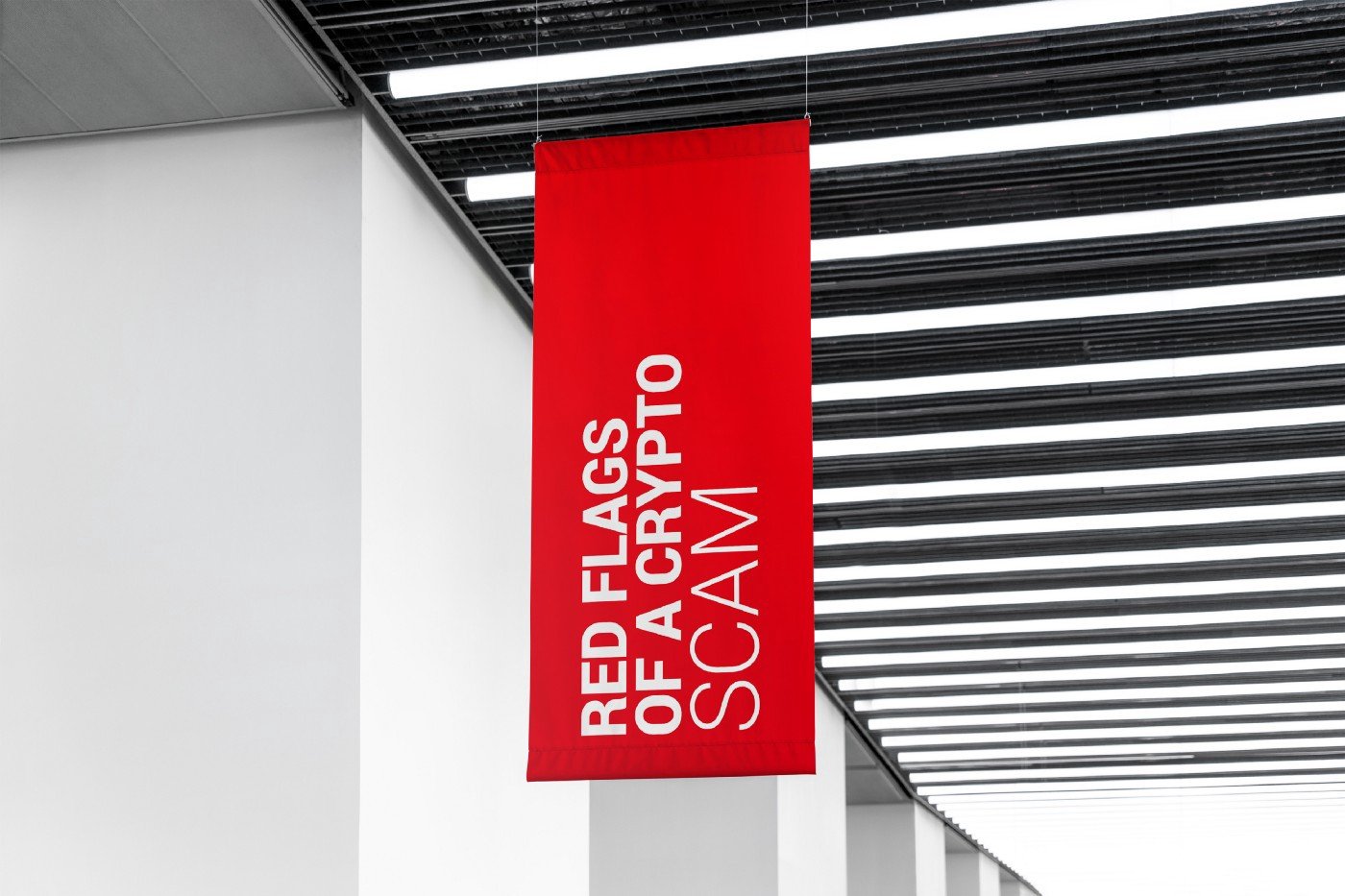 Avoid those red flags!
What are ICOs?
ICOs, in a nutshell, are a form of crowdfunding where teams create a coin/token for their project that users can purchase. Selling these coins/tokens are how the teams can raise money, and the idea is that as the teams build their project and prove its utility, the value of these coins will increase so that the users can re-sell these coins in the token markets (also known as exchanges).
Unlike a traditional IPO, an ICO does not grant investors equity or shares in the company, but rather, just a promise or hope that the ICO team will do something that will increase the price of the token. Therefore, this has led to many controversies, scams and exploits, many of which has given ICOs a bad reputation.
No doubt about it — there are a lot of ICOs in the market. In fact, in 2018 alone, $6.3 billion was invested into ICOs. That's a staggering amount of money. But the other side to consider is that a study has revealed that over 80% of ICOs conducted in 2017 were scams. Are all ICOs bad? No, definitely not. There are still plenty of golden opportunities available, but it's important to be aware of the red flags to steer clear of scams and bad ICOs.
Note: It's important to recognize that any investment will always carry a significant amount of risk. You should always do your own research and due diligence. Never invest more than what you can lose.
---
Community Tips & Update (09/19/2018):
After publishing this article, we received a number of additional tips from our users as well, and we wanted to share them with everyone! We love your feedback, and we would like to share them with everyone below: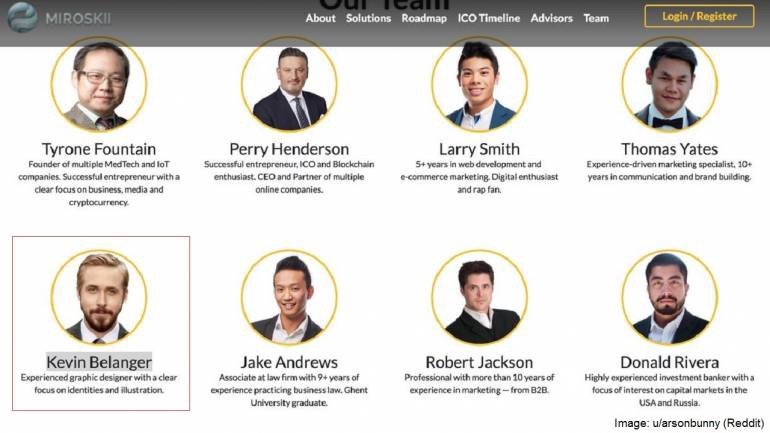 **Watch Out For Fake Team Members (Thanks @SFR10)
A number of ICOs, most notably Miroskii, was caught red-handed for passing fake pictures as real team members to promote their ICO. You can see Ryan Gosling's picture above being used as a team member named Kevin Belanger (unless Ryan is secretly a graphic designer, which I'm very confident he is not).
A simple reverse image on Google on a certain photo takes less than 5 minutes and allows users to easily scan through millions of images to see if a team member is fake.
**Is the Content Plagiarized? (Thanks @SFR10)
Try this plagiarism checker: In under 5 minutes, just by copy + pasting the site's content into the tool, you can find out whether any of the content in both the ICO's website and the whitepaper was plagiarized from another source.
---
Here are some red flags I look for when I do my research so I can quick filter my ICOs, and spend time focussing on the ones that I do like:
1) Is the website just a page of buzzword galore?
Right off the bat, you should look at the ICO's website andits content, especially its content. Look past the pretty pictures — does it scream fluffy buzzword diarrhea? Do you get confused or yearn for more information just by reading its content?
With enough money, any website can look beautiful, but if the idea of the ICO just seem vague and confusing, then chances are that you should stay far, far away.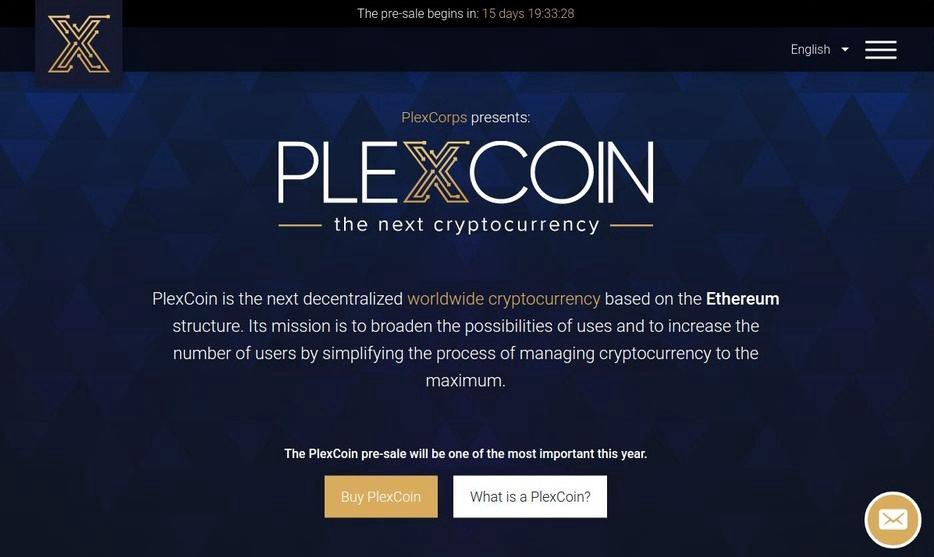 Take a read over PlexCoin's front page. Inherently vague. The founder, Dominic Lacroix, was able to raise over $15 million before getting stopped by the SEC. He was eventually jailed for fraud.
On the other hand if the project already has a working prototype or product, then chances are that they are serious about making their idea a reality. In the VC world, entrepreneurs need to show their value through their product before they can earn their money. That principle works exactly the same way in the ICO world, and not the other way around.
2) Does the project even need a blockchain/token?
Whitepapers are one of the key elements to any ICO. It contains technical and complex details that's used to explain to investors elements such as:
How does the project work?
How will this project be different from the rest of the competition?
How will the token/coin be used, and how will it increase in value over time?
Is there already a working product?
Why does this project need blockchain technology?
You can skim through the whitepaper from start to finish, but watch out for overly vague details. If the whitepaper spends its first 25% of the paper explaining what blockchain is and the industry that it's in, then that could be a red flag. If the whitepaper doesn't answer any of those questions posed above, then that's definitely a red flag.
There have even been ICOs that have started their sale without a whitepaper. If you come across an ICO like this, avoid and runnn!
Make sure to ask yourself: "Does this project need blockchain to begin with?" If it clearly doesn't, then why is this project doing an ICO in the first place? Here's a handy flowchart that I follow to see if a project requires blockchain/tokens: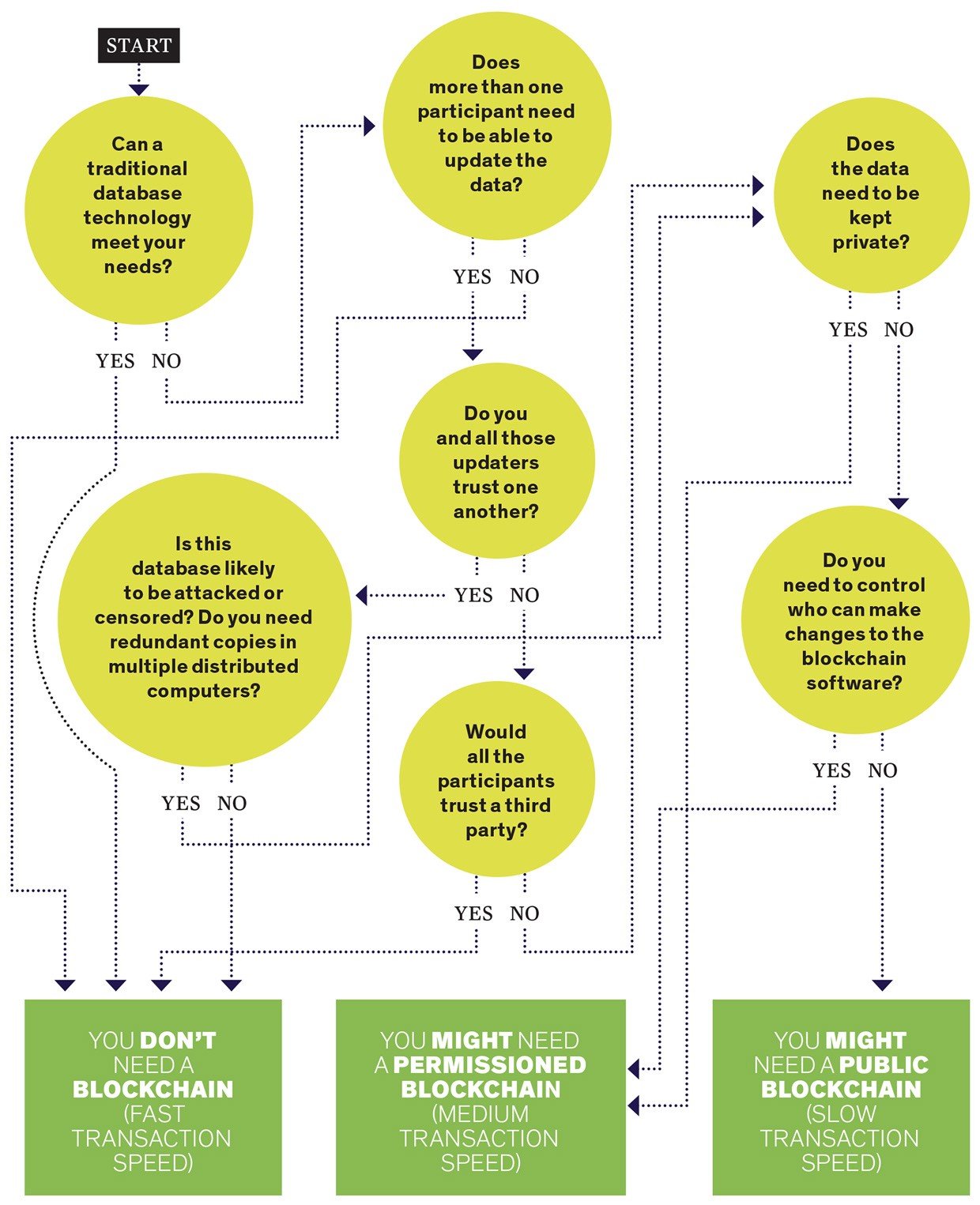 3) Are they raising a stupid amount of money?
"How much is this project raising?". There really isn't a magic number for this question, but make sure you use your instincts in determining whether that is a good number or not.
Let's be honest: A company does not need $5- to $10-million dollars before they can start building their product. Airbnb raised $20,000 in seed capital to get started. Why does a blockchain company need more than that? Show value first.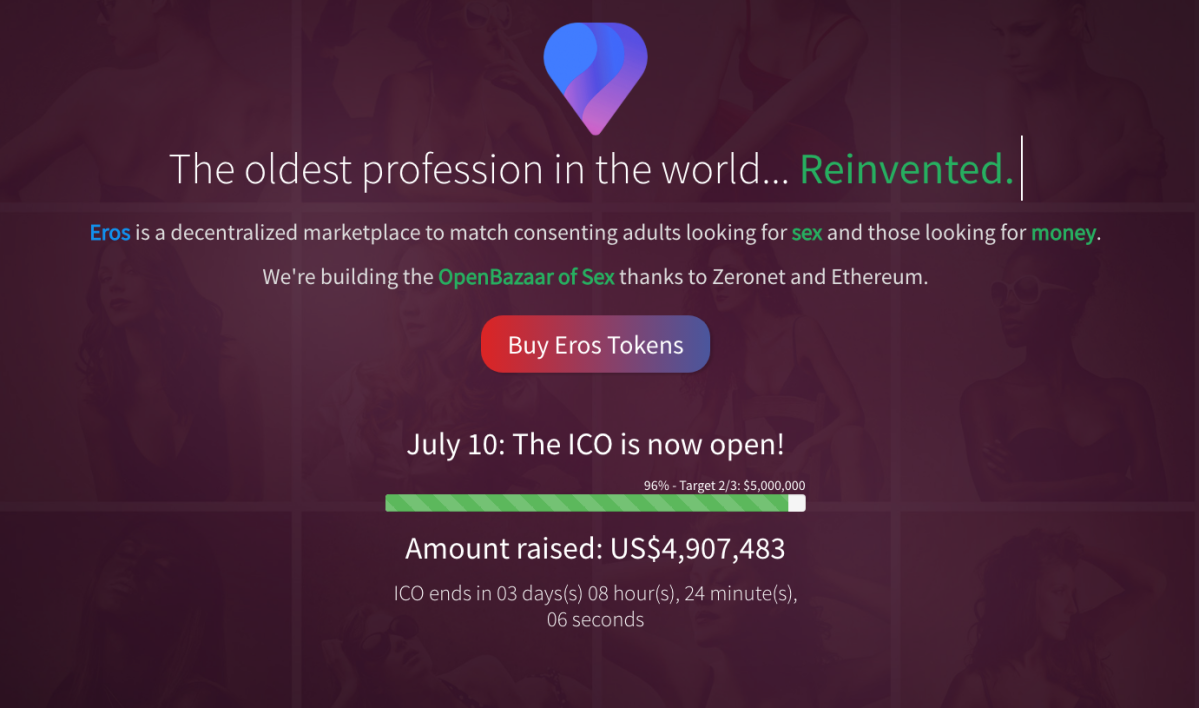 So you need a $5 million to make sex decentralized… what? And why?
How much a company raises should be tied to their roadmap, so have a good understanding of how and where the team intends on taking their company in the next 6 to 12 months.
4) Does the community care about the project?
How many followers does the project have in its social media? How many people are part of their community? How many reviews do the projects have online? Does the team engage with the public? Does the community even care about this project?
Reddit, Facebook and Twitter are typically the first 3 social media channels that I check because you can quickly tell whether a team has purchased followers or not. Does the amount of followers equate to the amount of activity that exists in their channel?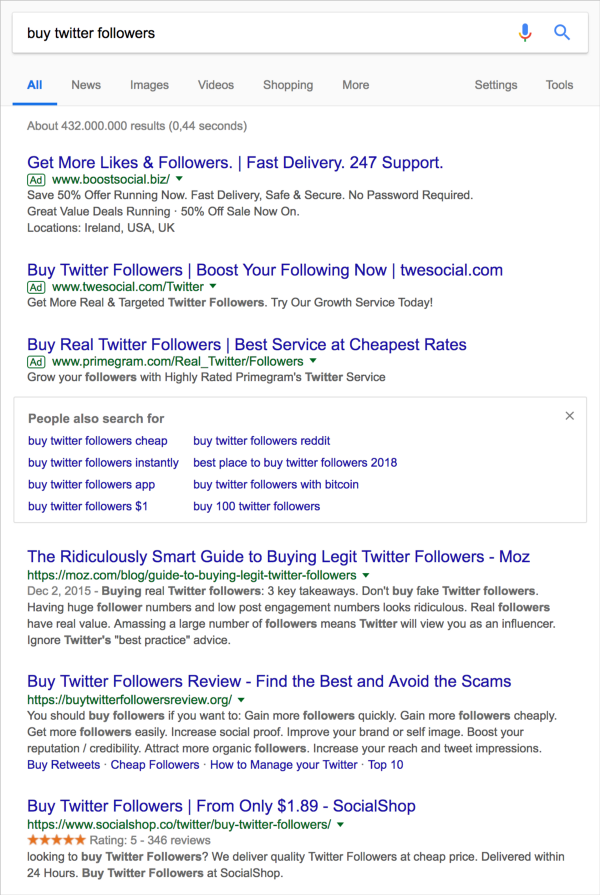 It is extremely easy to purchase followers on Twitter. But would you trust a team that would go down this unethical route of purchasing their followers to show "traffic"?
Would you trust or invest in a team that has clearly bought their followers on a random website? What other unethical things do you think they would do in the future? I certainly wouldn't.
5) Does Google bring relevant results?
If you type in their project name into Google and there aren't any relevant results, would you still look further? It's important to look for reviews on the ICO because these are the individuals who have dived deep into the project in a technical and non-technical manner. Look for more than one review to get a more, well-rounded picture. You never know if an ICO has paid for a review…
Here's a free tool that we built just for you: Basescore. We realized that we had the same problem that investors had performing their ICO research. Information can be scattered everywhere, and it was impossible to know if an ICO was honest or just a downright scam.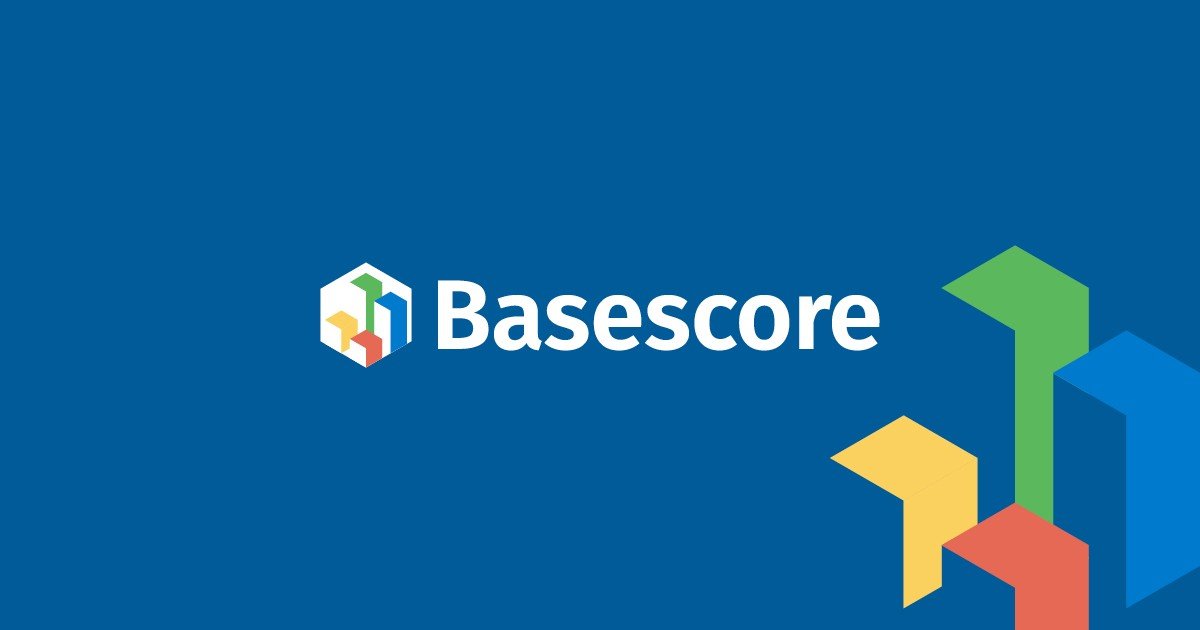 Welcome to Basescore. Our platform aggregates ICO reviews to help you stay on top of ICOs and tokens.
What is Basescore?
We have built an ICO reviews platform called Basescore to help you stay on top of ICOs and tokens. We do things a little differently; we aggregate ICO review scores and more from the leading ICO critics to give users a singular, weighted Base Score that truly reflects how an ICO actually fares.
Call us the "Metacritic of ICOs". We've aggregated over 7,000 ICO reviews under one roof. We're building the world's biggest ICO database to serve investors with truth and transparency, and we're making it happen right before your eyes.Learn more on Basescore today.
Sign Up For Our Mailing List
We periodically send out information on the top recent ICOs, educational pieces and more. We aggregate the best data for you to read, so you don't have to. Sign up here.