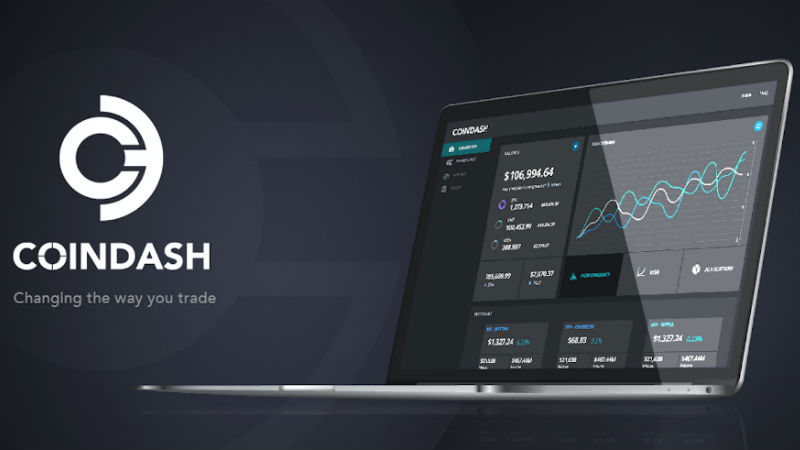 This CoinDash review continues my look at altcoin cryptos in more detail. In this review of the CoinDash platform and CoinDash Token (CDT) I will be sharing a bit on CoinDash's technology/benefits at a glance, will give my thoughts on a CDT price prediction and will also share where to buy CDT tokens.
The CoinDash project is being marketed as a crypto based social trading platform and is billed as the future of trading. This project features integrated trading technology and a compelling roadmap. All of these factors put CDT as a speculative token with a high degree of risk but also a lot of upside potential.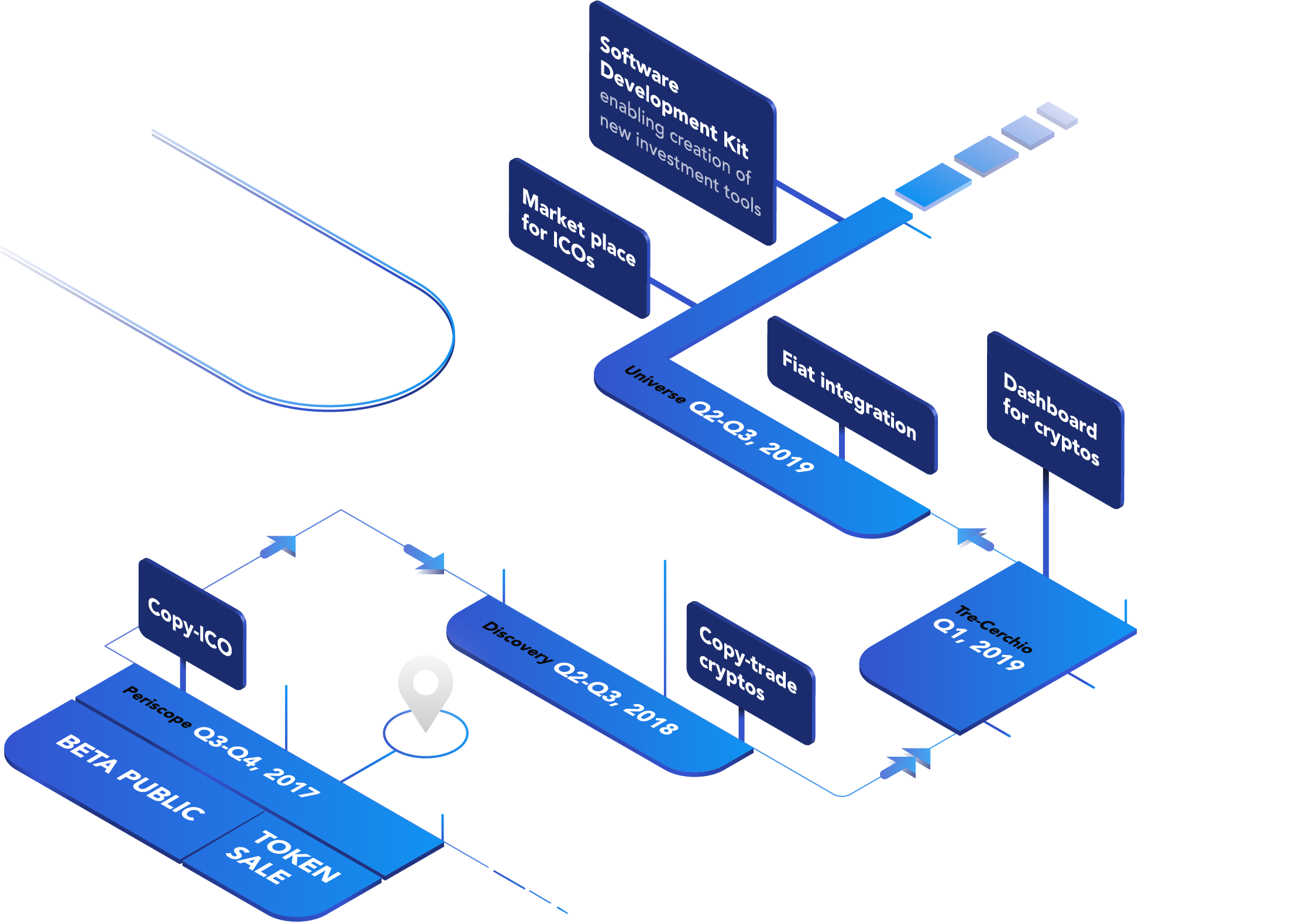 CoinDash at A Glance
Here's more about the project, from the CoinDash website:
Get insight about your crypto portfolio. Benchmark it against the market and other traders. Follow the best performing investors and invest exactly like them with the copy trade feature. Discover new opportunities, and new tools: ICO Dashboard, Automation investment and more...
The CoinDash App is currently running in Beta with around 10,000 users using the software.
CoinDash Project/ Technology Highlights
CoinDash's ecosystem consists of threesynergistic components::
SaaS (Software as a Service)
Social Network
Marketplace
Read more on these components in CoinDash's detailed White Paper.
The CoinDash Token (CDT)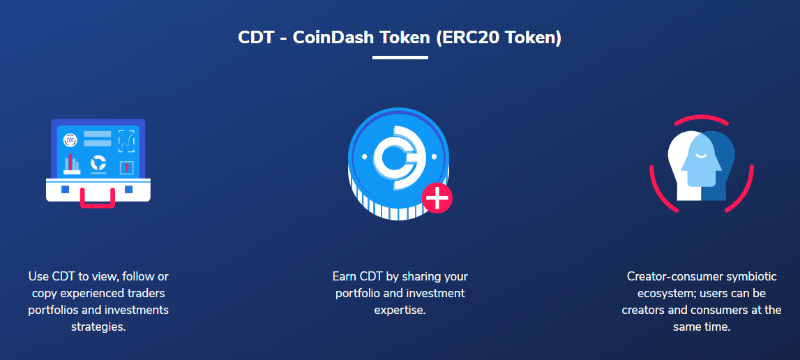 More on the CoinDash token and Platform Economy:
Every feature in the CoinDash platform that gives any financial value to its users will require them to pay a fee. Any user who facilitates the use of a feature which in turn gives financial value will be entitled to a payment. This creates a creator-consumer relationship between users in the system; users can be creators and consumers at the same time. CoinDash will launch a token which will be used to pay all fees on the platform. This creates a direct correlation between the success of the platform and the value of the token. The more people who use the platform, the more fees will be paid, the more tokens will be bought--ultimately pushing the price of the token up.
How Many CDT Coins are There?
The current available supply of CDT tokens stands at 561 million with the total supply of CDT coins capped at 1 Billion. The large supply of these tokens should keep CDT's price within a low range, but there is a lot of upside potential...
CDT Price Prediction for 2018 and Beyond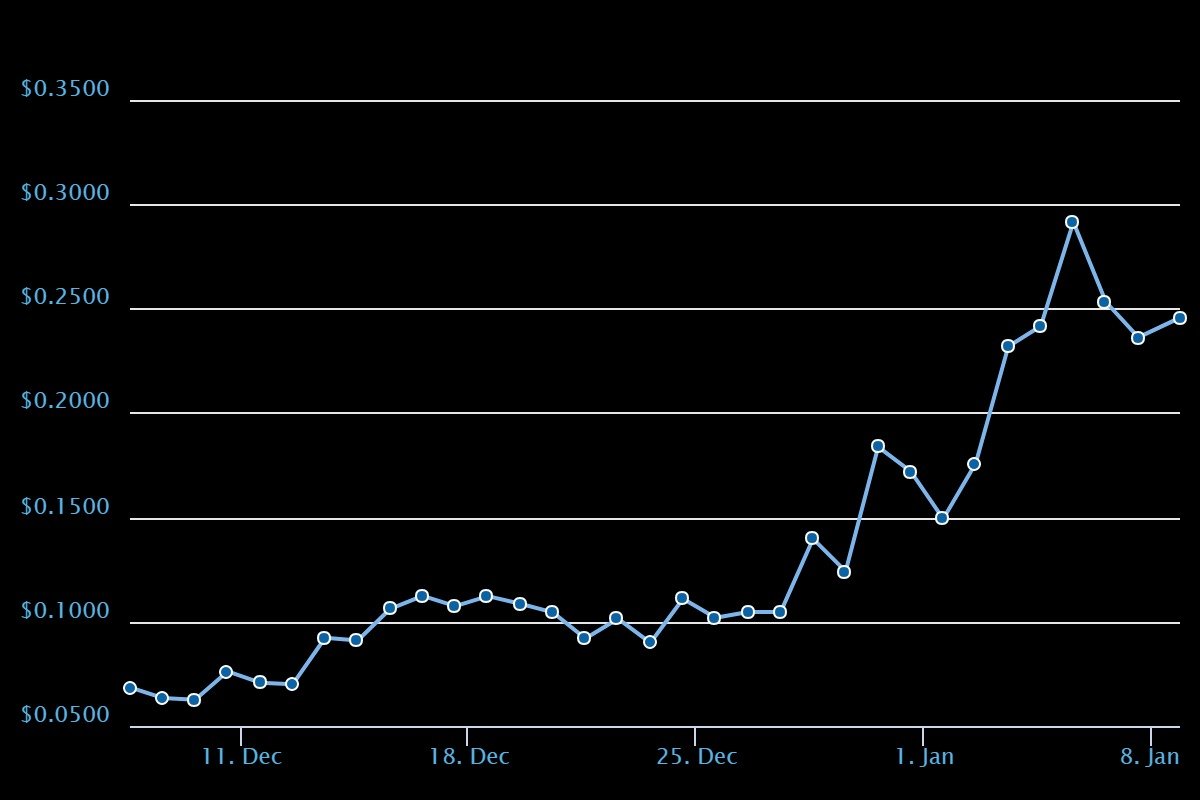 CoinDash Token (CDT) Price Chart from December 7, 2017 through January 8, 2018. Source: CoinGecko.com
At the time of writing, CDT is trading around 0.25, a 4x increase from it's starting price of .06 in early December, 2017.
I have stated in every one of my altcoin reviews that I believe strongly that 2018 is going to be the year of the altcoin. Furthermore, I believe most proven altcoins are going to experience big gains in 2018. While CoinDash is still in beta and is yet to be fully proven, I do believe that, again, there is a lot of upside potential here.
My CDT target price for 2018 is $2. I think a price of $3 is not out of the question should this project (and token) catch on.
As with other highly speculative coins like Hive there is a lot of potential, should the technology prove sound and the project catch on with the growing number of cryptocurrency traders.
Where to Buy CDT Coins
How to buy CoinDash Tokens (CDT)? Besides on the platform itself, this altcoin is listed on a few cryptocurrency exchanges in exchange for either Bitcoin (BTC) or Ethereum (ETH). I personally recommend that you buy and sell CDT and your other cryptocurrencies on Binance.
If you do not currently have any BTC or ETH, you will want to first purchase some on a site like Coinbase or my site of choice, Uphold. Once you have done that, you can then transfer your Bitcoin or Ethereum to Binance and then start trading it for CDT tokens.
---
Obligatory Disclaimer
The recommendations contained in this CDT crypto review are my personal opinions. I am not an investment advisor or professional. Cryptocurrency investing is risky and I urge you conduct extensive research when making your own investments.
More on CoinDash
CoinDash.io - Official website for the CoinDash Project
The CoinDash White Paper. - Well worth a read.
Sing up for a Beta CoinDash account!
Binance - Where to buy CDT! Currently, my #1 recommended cryptocurrency exchange.
More of my Altcoin Reviews
DASH Review
HIVE Review
IOTA Review
Monero Review
Ripple Review
---
Your Thoughts on CoinDash?
Thank you for reading and please leave your comments below. What do you think of the CoinDash project and CDT, is this unique token here to stay?
If you enjoyed this CoinDash review, please upvote, resteem and be sure to follow me for more altcoin reviews!