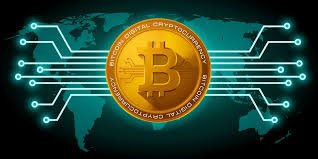 Bitcoin, the cryptocurrency which has taken the financial world by storm in 2017 is now facing flak from central agencies and financial institutions the world over. Last week, Bitcoin fell more than 11 per cent to close to $13,000 after reports that South Korea may clamp down on trading of cryptocurrencies, driving fears among investors of a wider regulatory crackdown.
While bitcoin has remained a topic of fierce debate, here are some other digital currencies inspired by Bitcoin which are gaining attention of investors:
Ethereum: With a current market cap of $107 billion, Ethereum is the second most popular cryptocurrency after Bitcoin. Currently one Ethereum is priced at 462.557$
Ripple: The rapid rise of Ripple has attracted attention in recent weeks. At the start of 2018, its market capitalisation hit more than $100 billion. Currently one Ripple is priced at 0.481$. The key difference between Ripple and Bitcoin is that Ripple is not "mined." It creates the currency and releases new batches periodically.
Litecoin: This cryptocurrency is based on an open source global payment network that is not controlled by any central authority. With a market cap of $10 billion, Litecoin is currently priced at 82.815$ dollars currently.
Cardano: This currency claims to be the first blockchain platform to evolve out of a scientific philosophy. Cardano currently has a market cap of $16.5 billion and is priced at 0.135$ .