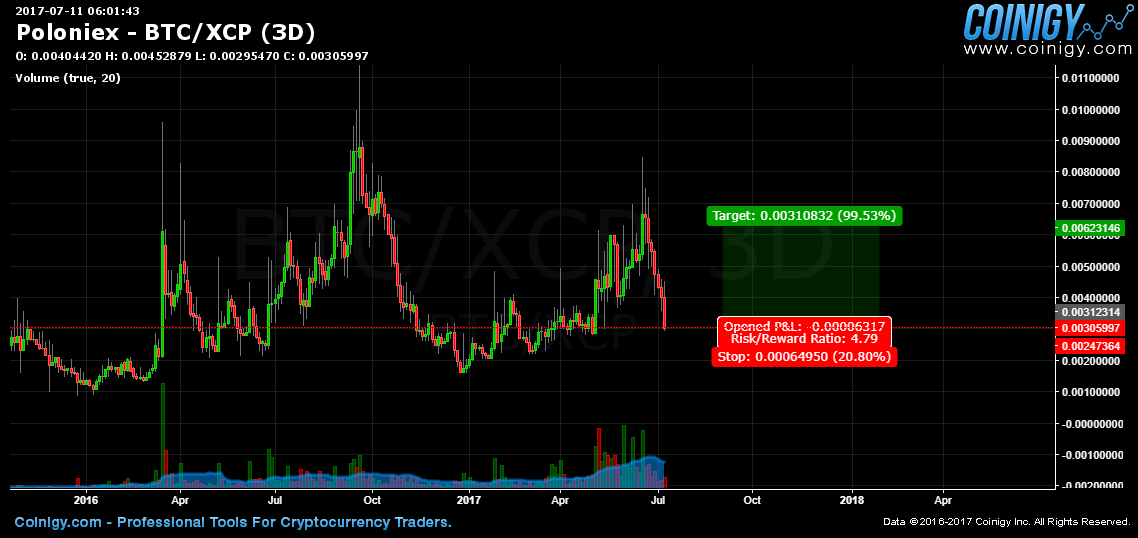 Hi again Steemitons,
Another great opportunity to buy an Alt that´s in the toilet and will bounce back once all this Bitcoin shenanigans has blown over.
The risk/reward is excellent, so if you have any change left from buying up Steem, throw a little XCP way and you´ll thank me later.
Safe trading.