I've had Shapeshift exchanges in the ether for nearly a week now. I've spoken with their support staff and they are supposed to be refunding me, so I guess everything will be OK... though I won't get my crypto changed, I guess. Kind of stupid to pay transaction fees to send bitcoin back and forth worthlessly like that, but at least they're not ripping me off?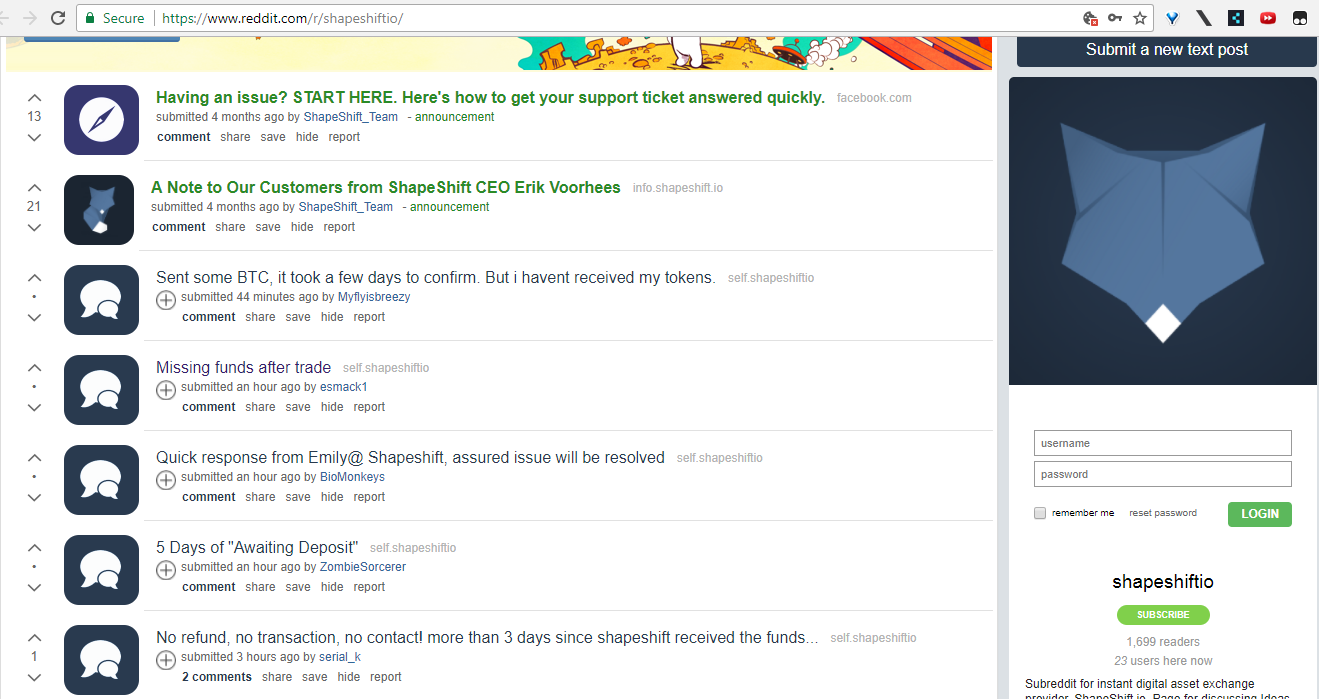 I'm not really sure what is going on, but it makes me nervous when we're talking about massive day long exchanges that never go through and you have to contact the company to receive your money. I used both Shapeshift and Changelly at the same time and the Changelly transactions were as instant as you'd expect anything to be. I kind of don't like that Steem has been "temporarily" disabled in Shapeshift since the dinosaurs roamed the earth either, but that's not really what I'm focused on here.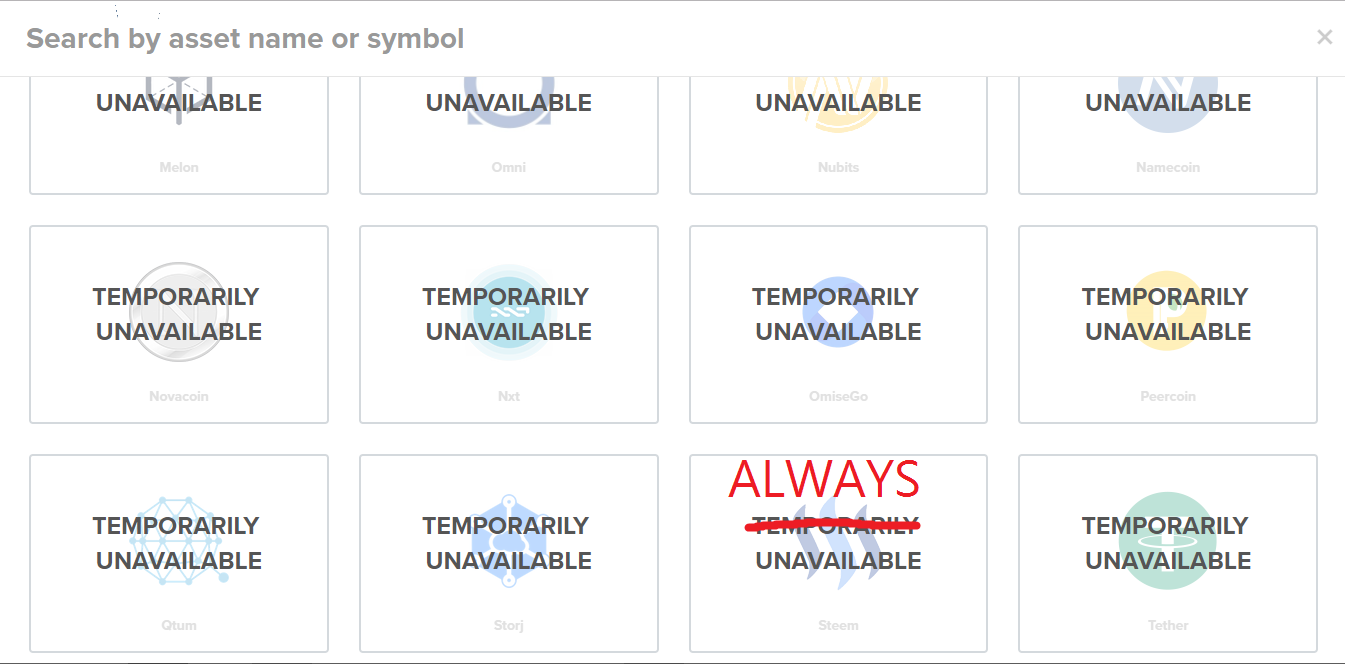 The fact of the matter is that they need your trust to operate. Even if temporarily, you're sending your coins to an outside location, so there cannot be some unexpected delay ON THEIR END without a single word from them until you chase them down. That's just not how you do business.
When you claim to be the bees knees with the fastest and safest way to change crypto, you better be the fastest safest way to change crypto. I had used them in the past just to see if the service was decent and it worked out alright, but looking into the company more it seems that they've been having problems for a while.
I don't know that they're malicious, but in the world of crypto there seem to be signs that a company is going to the wayside. I don't want to bash them too much, but if they want to continue to do business they need to pull it together. Having a pretty website is great and all, but if your service doesn't actually work then you've got a problem.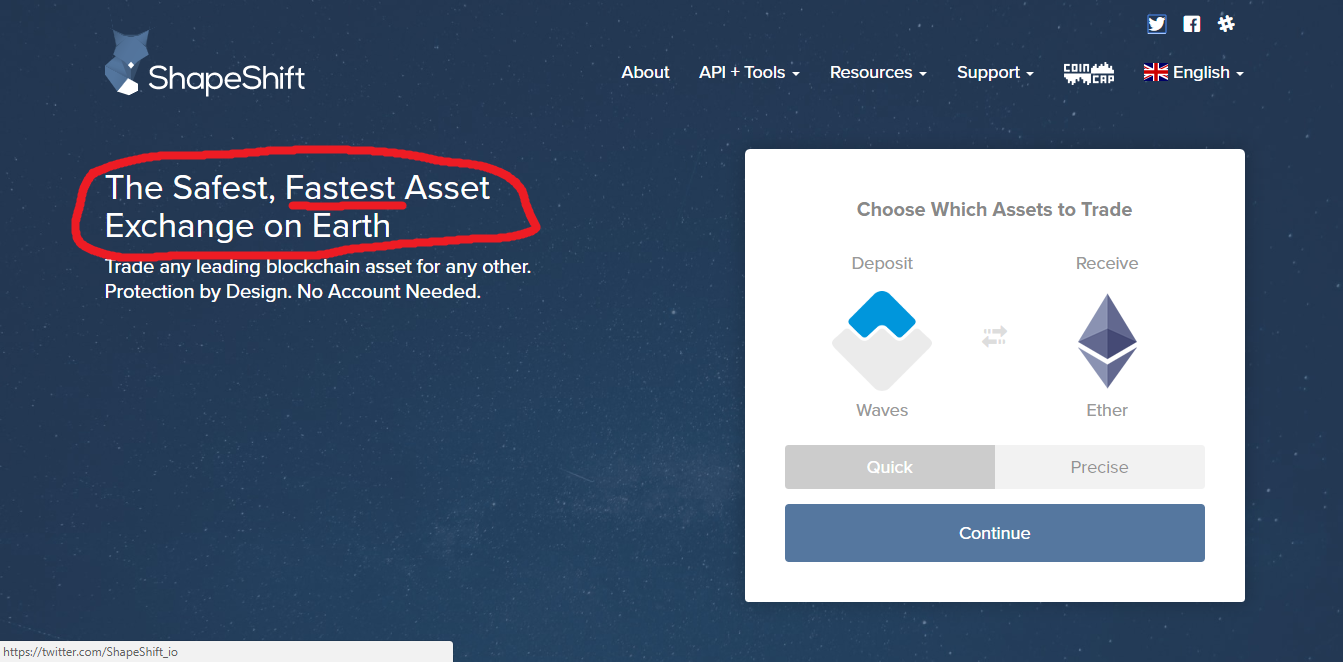 I really want people coming into the cryptocurrency world to have a relatively painless experience with the big companies in the industry. There needs to be an extraordinary operational standard for companies operating within the space and the community needs to hold them to these standards. If companies are being unreliable or unethical they need to be branded as such and not supported.
I'm not necessarily saying shapeshift is being unethical or anything though. I'm just saying be careful who you send your money to. Hopefully they can turn things around, because I think their service is valuable when it functions reliably.
Anyways, anyone else been using shapeshift/changelly/blocktrades? Have you had problems? Did they work great? Are they really safer/better than using a traditional exchange such as bittrex/bitfinex/etc?
Thanks for reading,
-- Brains
(Braaaaiiinnnsss)
PS.
if you want to give Changelly a try here's a link: Click Me!!
(yes it's an affiliate link, why not?)
I'm not going to link to Shapeshift, because I can't say I've had a good experience recently. You can find em if you want to.