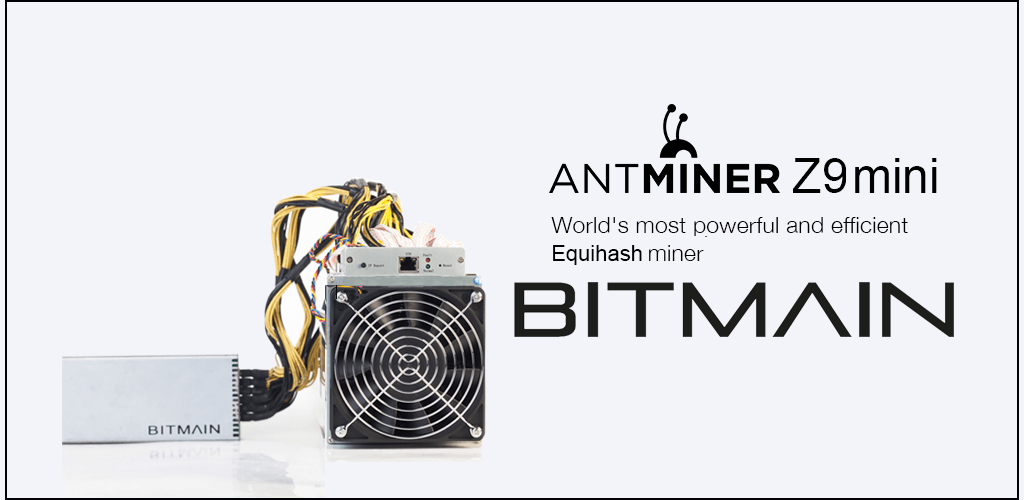 Dear Steemit Friends,
GPU Mining will again be getting some competition when it comes to mining coins based on the Equihash Algorithm.
Bitmain has just announced the release of their new Antminer Z9 mini miner blows the hash rate of most GPU configured rigs out of the water.
The Antminer Z9 mini can deliver a potential hash rate of 10,000 Sol/s. This, of course, is a baseline performance prediction from Bitmain and the expectation is that it can potentially deliver more while consuming only 300 Watts of power. This makes the miner far more efficient and cheaper than assembling a GPU mining rig. The price tag on one unit is currently set at $1999 and is expected to ship on June 20 - 30. As usual if you are lucky enough to get in on the first batch of miners, I expect you will make a quick ROI and if you aren't planning to buy the machine, I would potentially consider buying some of the coins while they are cheap - of course as most of us need to reiterate this is not investment advice and is a decision that is completely up to you.
If you have been following Bitmain, this is again another step in a direction for Bitmain to corner the market on yet another currency and make a quick buck on mining equipment that they have probably been mining with for a number of months already. At current rates and difficulty, the earnings look fairly decent, however, what you need to take into account is that these will probably again be pre-sold in batches of 5000 - 10,000 Units, which means by the time they arrive on your doorstep the earnings will drop substantially. If you aren't lucky enough to get in on the first batch and be one of the first recipients and up-and-running on day one of recieving the units, don't expect to make anywhere near what is listed below in the diagram.

I'm a little late getting to this announcements because I just haven't been following Bitmain as closely as before, so I'm not sure if I will purchase this unit or not. The saving grace for this unit vs other miners that were previously launched and then "abandoned" is that the creator of ZCash and other Equihash based currencies aren't in a hurry to fork the coins. This gives you a greater potential to ROI without worrying that you will be buying an ASIC that will eventually be useless.
Below are some of the Equihash coins you can mine.

Although most people who purchase this miner will probably end up mining ZCash given it's overall popularity and acceptance, there are a number of other currencies worth taking a look at. BTG and KOMODO are fairly popular coins and offer a pretty good return as well.
As mentioned previously, I'm still on the fence about purchasing this miner, but in the interest of providing feedback and reviewing the product, I may just take a dive and purchase one. Looking at Bitmain's website, it looks as though the first batch for June 20-30 is still available, which is 7 days after they made it available for pre-order. This, of course, worries me because it means they are either shipping a ton of them, which will result in a huge impact to the overall hash rate and earnings, or not many people think that they can profit or get recoup the cost. At the same time, it can be a good thing if not many people are buying, which means more and longer profitability for those of us who do take risks on purchasing new equipment.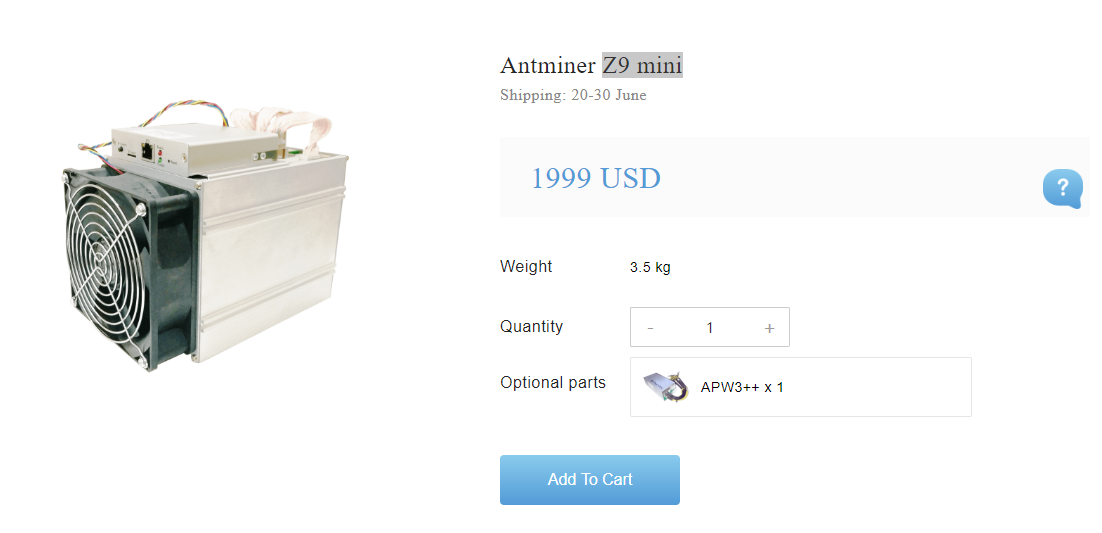 There has been a lot of debate and worry that Bitmain's new ASICs will put an end to GPU mining and make it less profitable. This, of course, is true but in my opinion, ASICs are an inevitable direction when it comes to cryptocurrencies. Eventually, someone will find a way to build technology that will allow for a more efficient and powerful way of mining all currencies. In my opinion, having both ASICs and GPUs mining will just diversify the space and lead to discoveries and innovation that will eventually lead to new and better currencies and technology which will move this space further. GPU miners will continue to exist and may even move onto other currencies which could use some support and visibility.
If I end up getting my hands on a unit, you can be certain that I will post an unboxing and review of the miner. Stay Tuned!
Thanks for reading! I hope you found this post informative and would appreciate your support in the form of an upvote. If you have followers who are interested in similar topics, please feel free to Resteem this post.
Please also let me know if you have any questions, comments, or input in the comments section below.