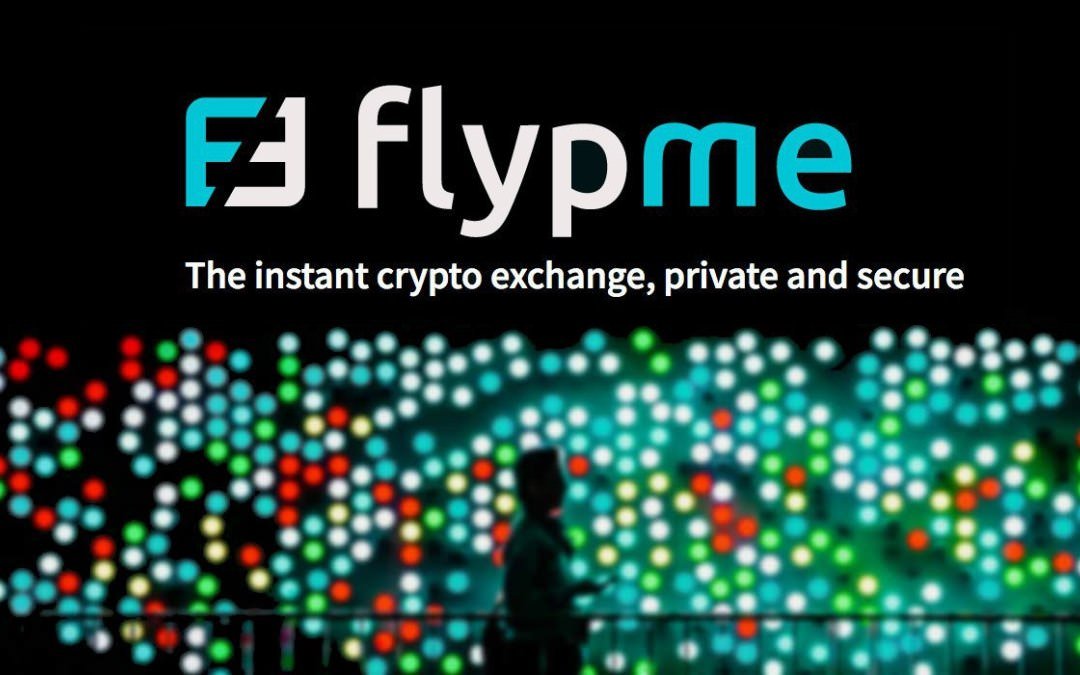 Why we need Flyp.me
If you are like me, you often find yourself with one cryptocurrency, and need another. The most obvious solution to this problem is to go to a popular exchange such as Bittrex or Poloniex, deposit your coin, and trade it for the desired coin. Then you would withdraw to your private wallet and use it.
The solutions that flyp.me provides is that first, you don't have to create an account, and second, you don't have to wait for multiple confirmations for sending and receiving before you can actually get the coins you want, into your own wallet.
In this post, I'm going to be showing you step by step how you can use this service to speed up your coin exchanges with minimal fees and no stress inducing procedures.
---
Tutorial
Alright, let's just jump right in and get started! The first thing I need to mention is that the flyp.me service is only offered to people outside the USA. If you are in the USA and still want to use this, check out HOXX VPN to bypass the IP filter that they use.
---
Step 1
The first step is to select what currency you have and what currency you want to trade for. Flyp.me currently offers 22 currencies to exchange to and from. Select the options from the drop down menus: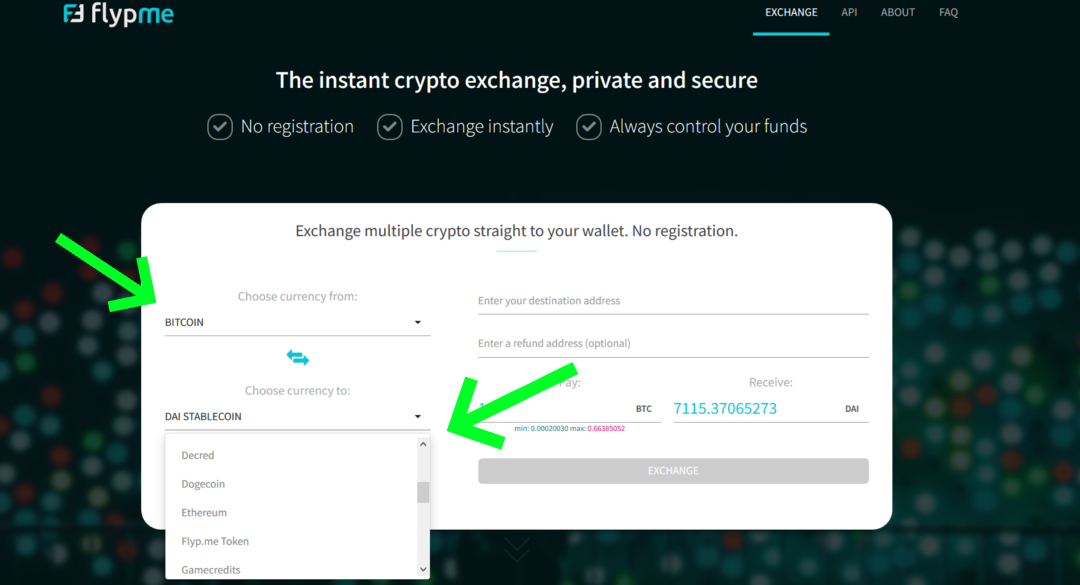 ---
Step 2
The second step is to input your destination and, optionally, a refund address. To do this, just paste your addresses in the correct fields: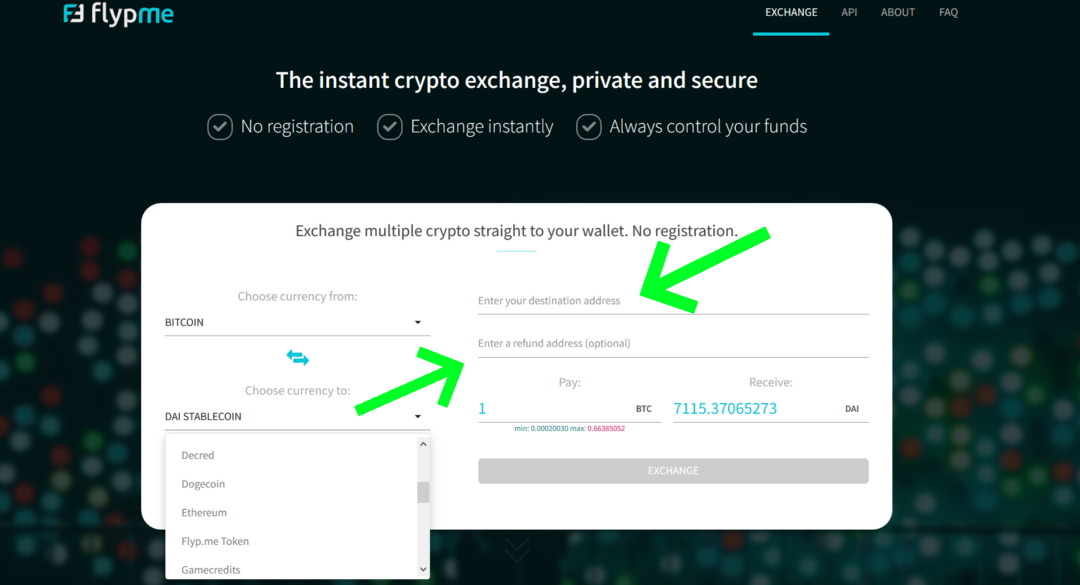 ---
Step 3
In step 3, you will input the amount of currency that you are going to be exchanging. The exchange rate is very good on flyp.me and the fees are very minimal. To do this, simply type the amount of currency in the corresponding fields: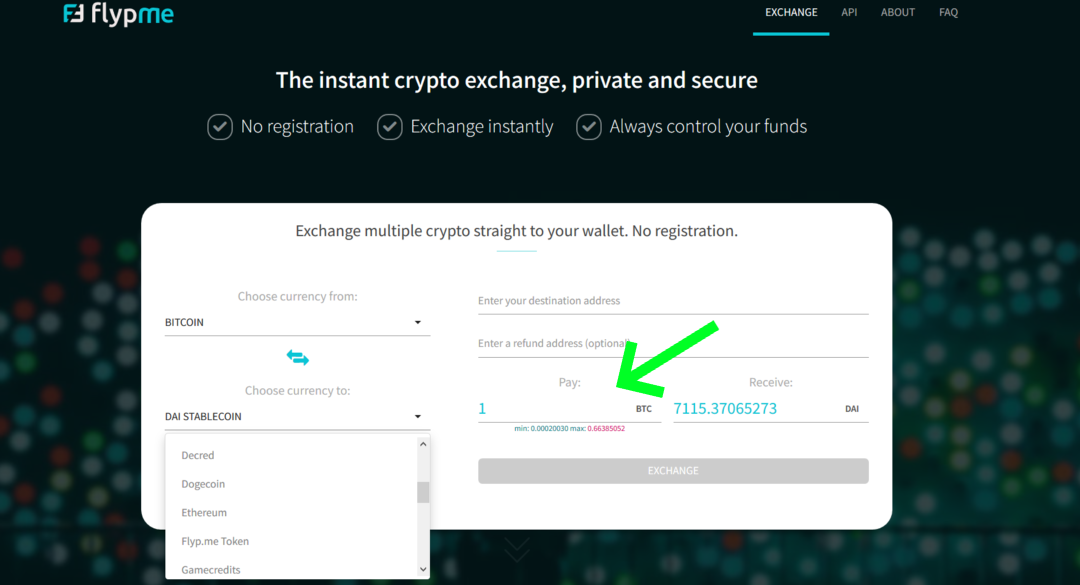 ---
Step 4
The final step is to click the " EXCHANGE " button and proceed to deposit the correct amount of cryptocurrency to the given address: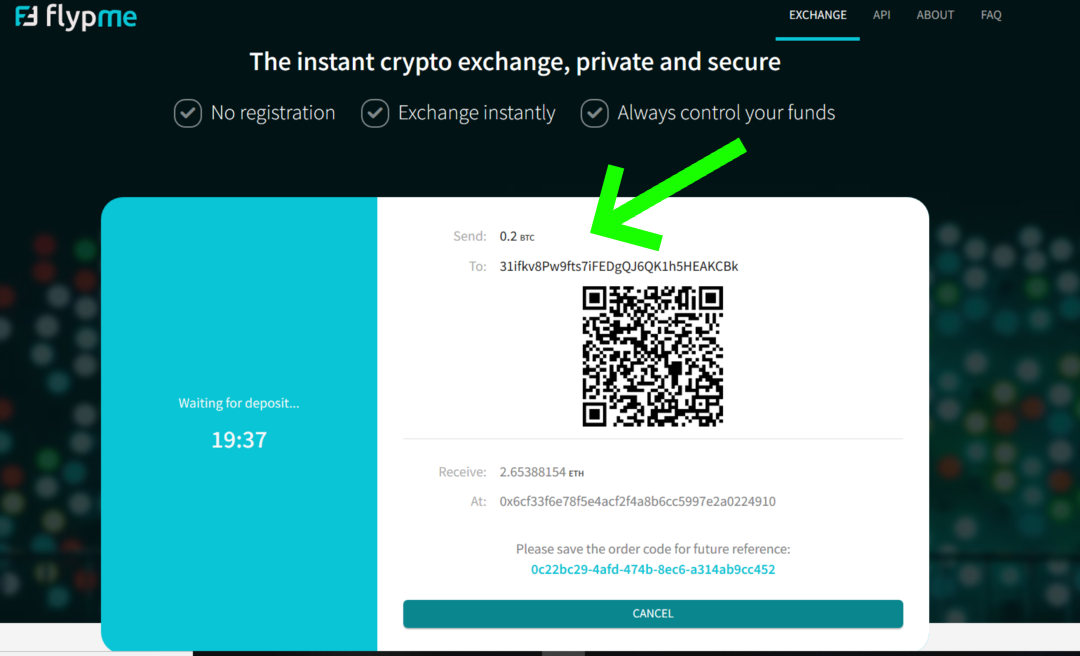 ---
Congratz!
Well done! Now all that's left to do is wait for the required amount of confirmations (varies for each coin). After the transaction has been confirmed, the desired coin will automatically be sent to your provided wallet! The whole process should take less than 10 minutes and is very effective. I have used Flyp.me many times and really love this service.
---
---
Thanks for reading!
Thanks so much for stopping by and reading this post! If you have any feedback, please leave it down below in the comments! Hope you have a great day!