Good afternoon, I present to your attention the Innovative project ico MIB Coin (http://www.mibcoin.io/)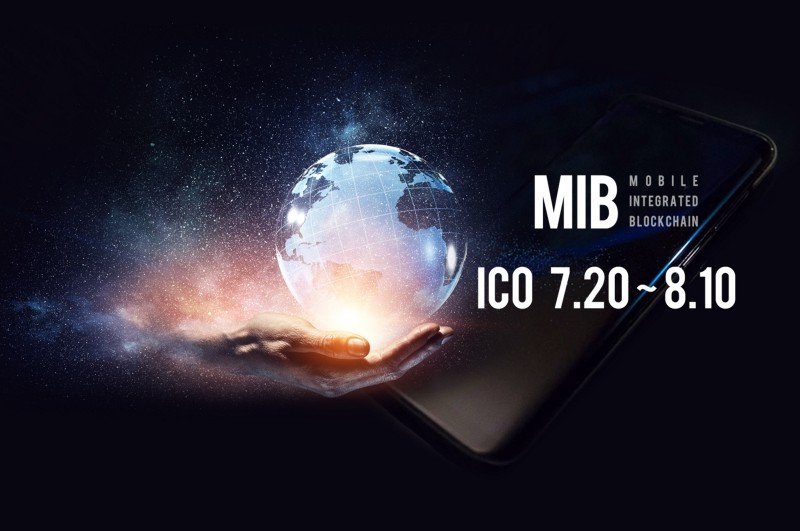 Mobile Integrated Blockchain. Blockchain Network is based on SmartPhone device which is the most widely used device with unlimited functionality as it is called the Mobile-PC. Anyone can download MIB APP on their SmartPhone to start Mining and exchange their Mined MIB Coin. The Mobile SmartX Blockchain Platform (MSXBP) enables various payments and transactions on Mobile Environment.
Assuming a smartphone is working 24 hours a day for a year, it will use approximately $10 worth of electricity. Compared to the power consumption of the existing blockchain miners, this is a 99.24% improvement, offering greater eco-friendliness, lower cost and higher accessibility. This solution will improve mining participation in areas with unstable power production, such as Central Asia, Africa, South America, and South East Asia.

As the success and growth of blockchain-based cryptocurrency have proven, the future will witness a decentralized, efficient, and comprehensive global ecosystem. At this juncture, we would like to present MIB Coin, which will provide opportunities to participate in mining and to connect with more businesses as 'whoever, wherever and whenever' using mobile device via an innovative SmartX blockchain platform. MIB Coin's blockchain network is maintained by a smartphone hash.
Even in countries where extensive mining is taking place, the SmartX blockchain network can bring a significant reduction in the extremely high power consumption rate that often causes social problems, resulting in social cost savings needed to maintain the blockchain. The characteristics of the MIB Coin ecosystem are as follows. First, mining no longer requires expensive hardware, CPU, a graphics card, or dedicated machines (ASIC or GPU).
More significant opportunities to participate in mining are given to more countries and people by using smartphones which are already available all over the world in billions. This means overcoming the technical limitations of moving towards universal ownership and it is the starting point as well as a necessary and sufficient condition for cryptocurrency to indeed function as a currency.
Through the substitution of the coin market preoccupied with certain countries with a smart and generalized mobile environment, the general population distributed in over 100 nations can now become miners and users. This will create a blockchain that matches its original aim as a distributed ledger and hence, its value shall be recognized. Second, the problem of polarization characterized by the concentration on specialized mining firms or specific nations can be resolved by distributed mining. Currently, mining activities are heavily skewed towards specific countries only, and such polarization reduces the functionality of blockchain as well as its value as a currency.
Here is a simple comparison of the power consumption required for mining.
S9, a miner by Bitmain requires 1,350–1,500 W, and 8-Way GPU by Supermicro requires 800–1,300 W. Conversely, a smartphone requires only 7–10 W resulting in a 99.24% savings, approximately. It is no exaggeration to say that a mobile environment would offer the lowest power consumption among all existing coin mining environments. The SmartX Blockchain Network (SBN) can maintain the network with a low cost. What makes the project truly unique and with prospects.
How It Works:
How do you mine cryptocurrency on smartphones without dedicated expensive equipment?
MIB coin cannot mine existing ASIC and GPU methods. It is only available on smartphones.Benchmark your smartphone and allocate a hash rate. MIB is designed so that your smartphone is able to withstand the computational complexity required for mining and protect your smartphone from overheating and damaging the hardware.
It`s possible with one smartphone.
Reduced power by 99.24% compared to existing mining machines.
Anyone can mine with a smartphone.
Our SmartX Blockchain Platform Structure:
It is not a dedicated mining machine (ASIC or GPU). It is mining on the smartphone.
Mining that was exclusive to only certain countries and companies are now available to all. Everyone can participate.
An eco-friendly, low-power energy-based mining method solves excessive power consumption issues.
Keep it at a minimal cost instead of existing high cost blockchain networks.
In addition, a variety of tokens will be created on the SmartX Blockchain Platform MIB platform.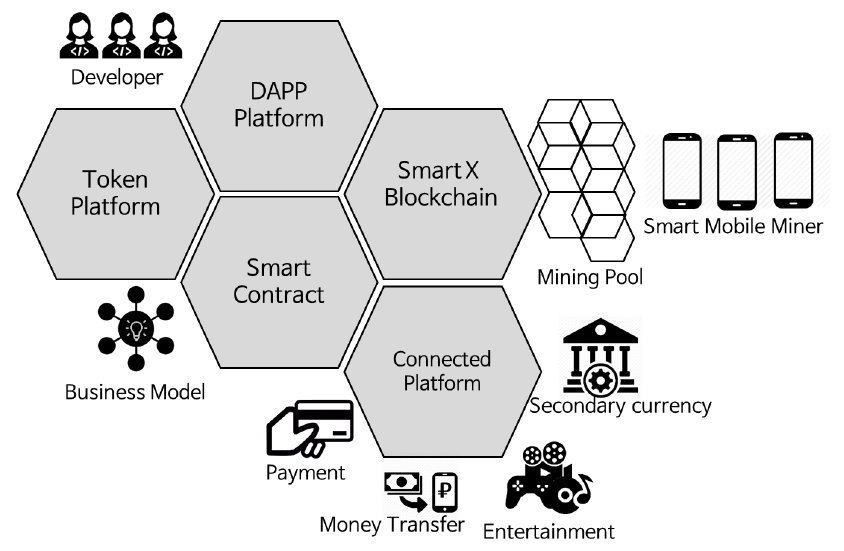 Details for ico:
Token name: MIB
Platform: SmartX Blockchain
Token price: 1 ETH = 1200 MIB
Total supply: 600,000,000 MIB
Sales dates: Jul 20, 2018 - Aug 10, 2018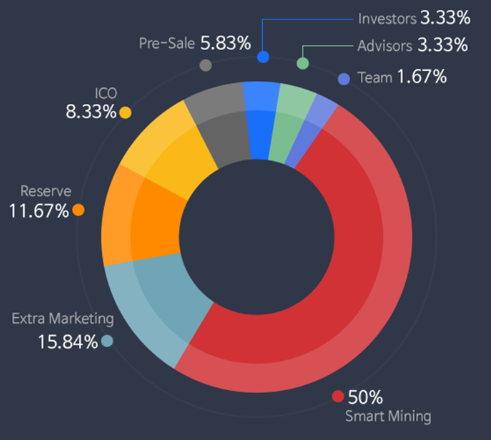 In conclusion, I want to mention a professional team with many years of experience, which qualitatively works on the project. I recommend paying attention to the project, it is really an innovative project of 2018 with great potential and an excellent future!!!
More information:
✅ Website: http://www.mibcoin.io/
✅ White paper: https://drive.google.com/file/d/1V0J0kHNkpMDcPCZEGVtZhbAA_UAsfijl/view
✅ Twitter: https://twitter.com/mibcoin
✅ Facebook: https://www.facebook.com/mibcoinio/
✅ Telegram: https://t.me/joinchat/DNeZgA-RivbU3EOQfl-wIQ
author of the article: https://bitcointalk.org/index.php?action=profile;u=1082701
ETH address: 0xA7eB88B3319c1961148e3977BeEc6Bb4fF502774