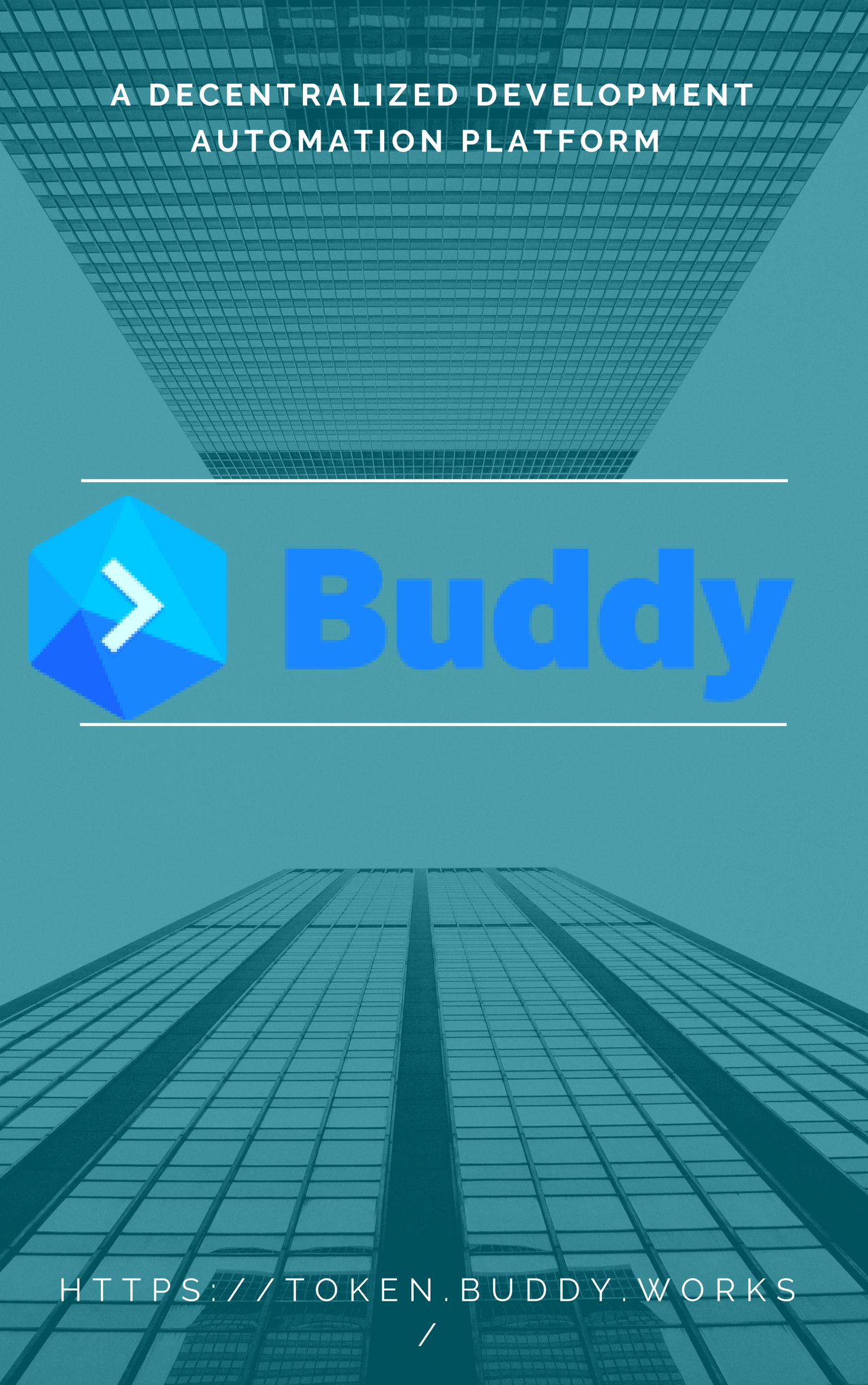 1.0

INTRODUCTION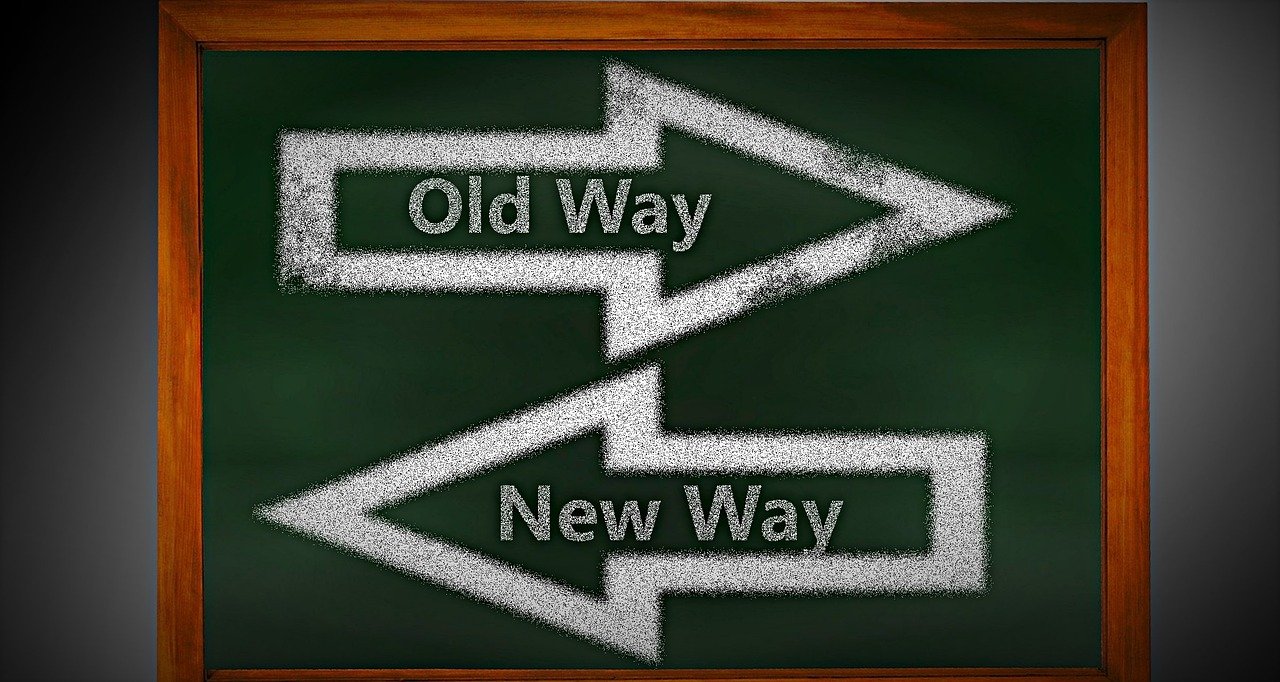 Technology day by day is becoming increasingly important and integrated into almost every facet of modern life the need for skilled labour in this sector has exploded. Developers are prized possessions, their understanding and their ability to create applications for business and consumer use make their time valuable and to get the best out of these users their toolkit needs to improve too. Taking away plenty of grunt work and allowing developers to focus on creatively solving problems helps drive innovation and speed of iteration and thus giving us better products in a shorter amount of time.
Yet still, some companies charge you large fees for access to their environments for improving developing skills and many simply don't see the value in it which creates a large market of unserviced clients. While those who are being serviced make up a $110 Billion market so that's a sizeable piece of the market for an improved scalable solution to disrupt, which is exactly what Buddy aims to do!

CHALLENGES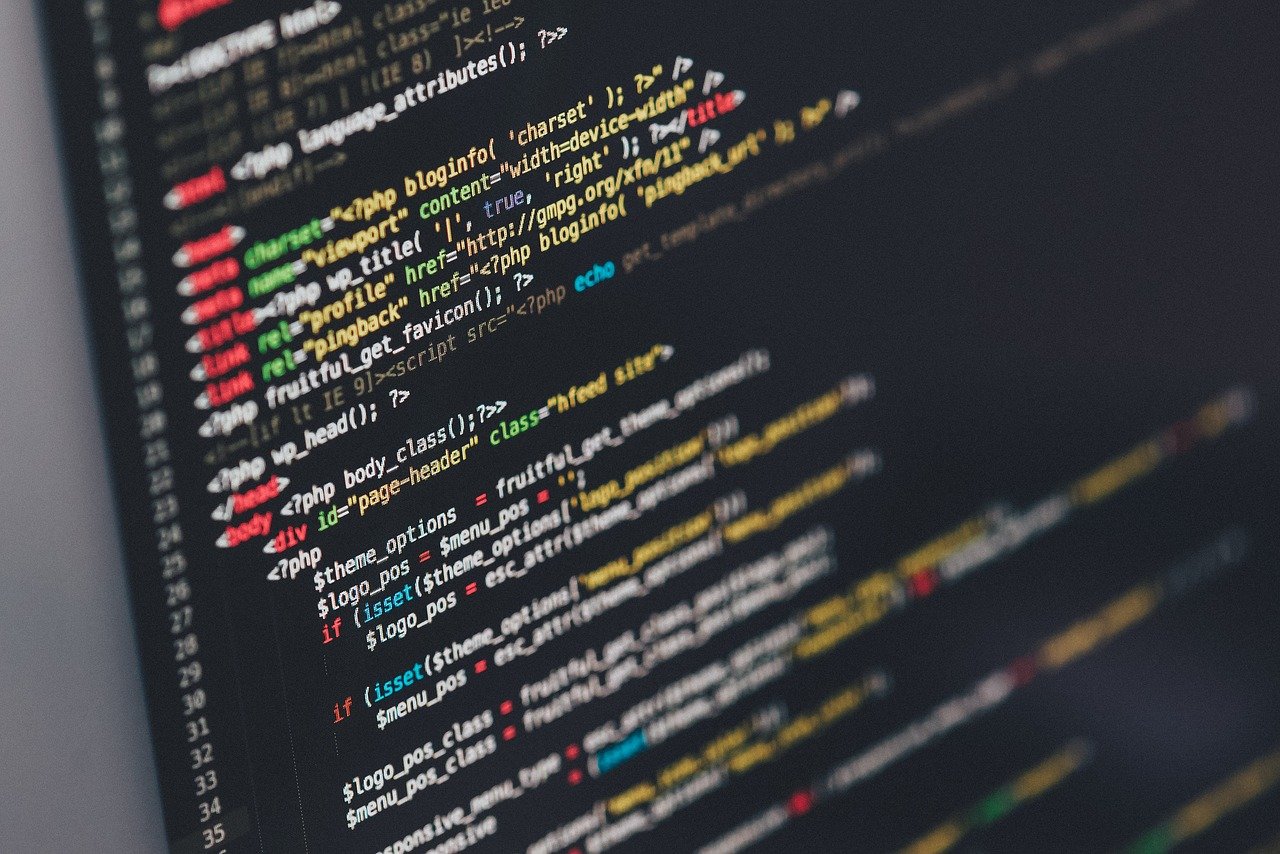 👉 Legacy and infrastructure
👉 App complexity
👉 Integration of tools
👉 Neglecting test automation
👉 No DevOps plan
👉 Lack of training
👉 Too many tools
👉 Difficult Scaling

SAY HELLO TO BUDDY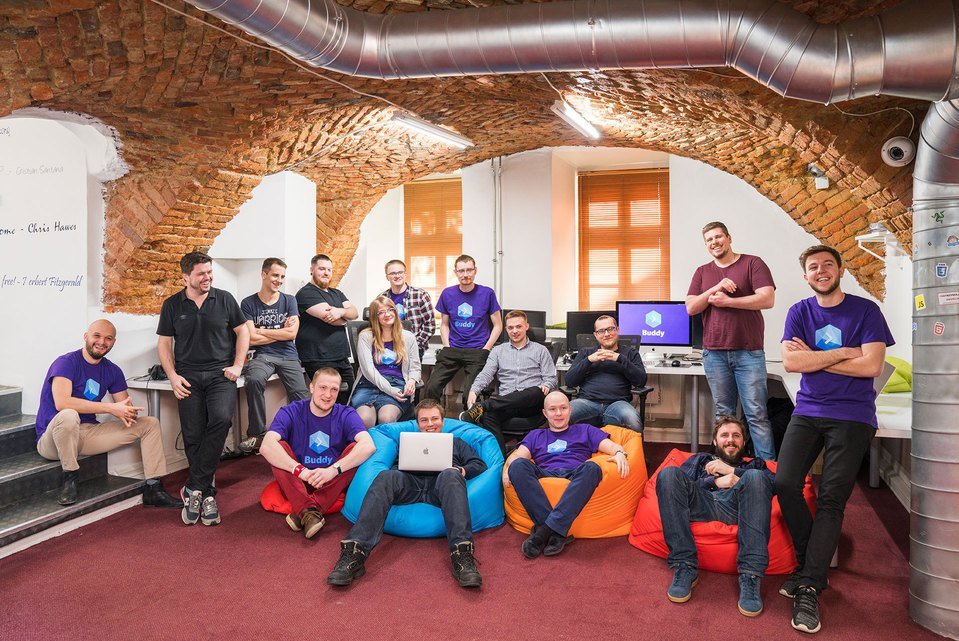 Buddy is a development automation platform that puts application development on autopilot and makes building apps scalable, creating a decentralized DevOps marketplace, and automation grid that challenges how today's developers build, test and deploy their Apps on the Blockchain.
Buddy is geared towards beign the backbone on which talented people can build world-altering apps & services. The goal is to offload everything from developers that can be automated – giving them back the time for being creative.

1.1 BUDDY IMPACT ON SOFTWARE DEVELOPMENT AND DEPLOYMENT
1.11 IN THE AREA OF DEVOPS
DevOps is two words intertwined in one which stands for "Development and "Operation". It is a software engineering culture and practice which aims to unify Software development (Dev) and "Software operation (Ops). It is a system that strongly advocate automation and monitoring throught out the stages of software production including integration, testing, releasing to deployment and infrastructure management.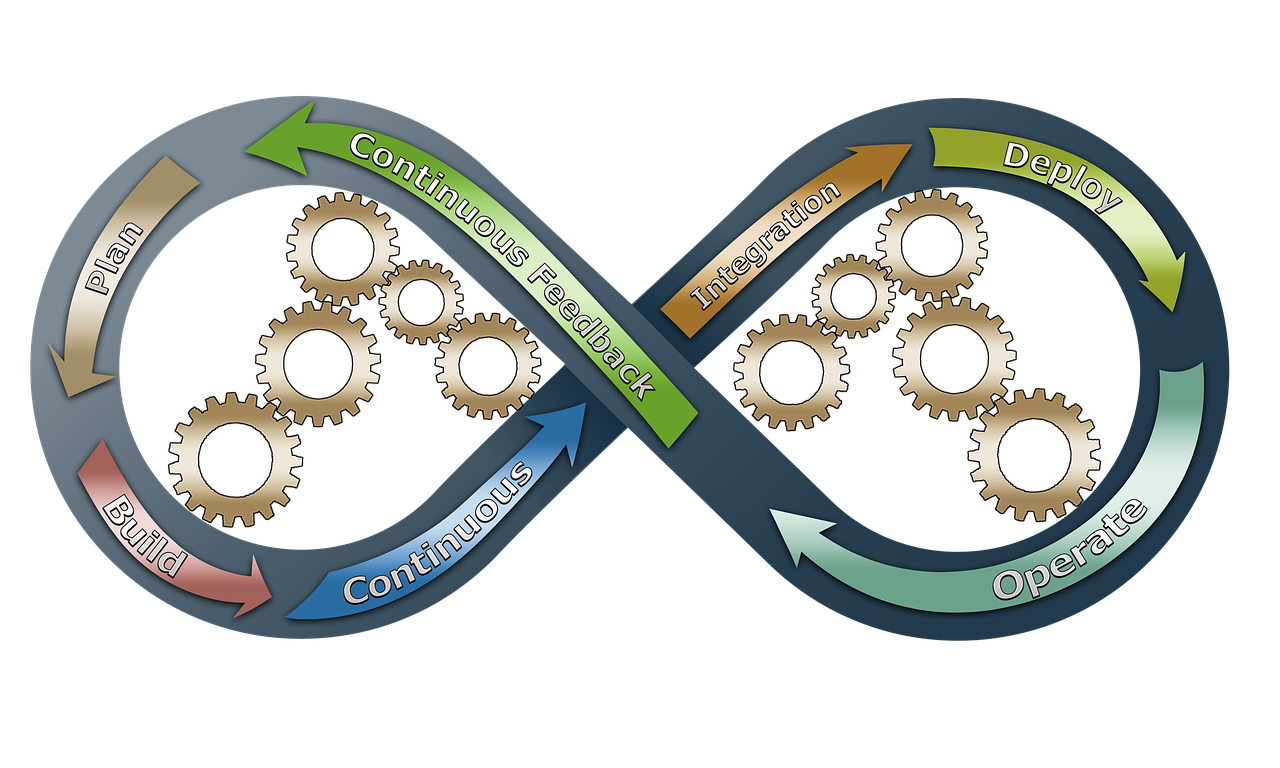 Buddy helps programmers to tackle the numerous problems associated with software production on all four fronts of DevOps via this means.
1.12 Scalability: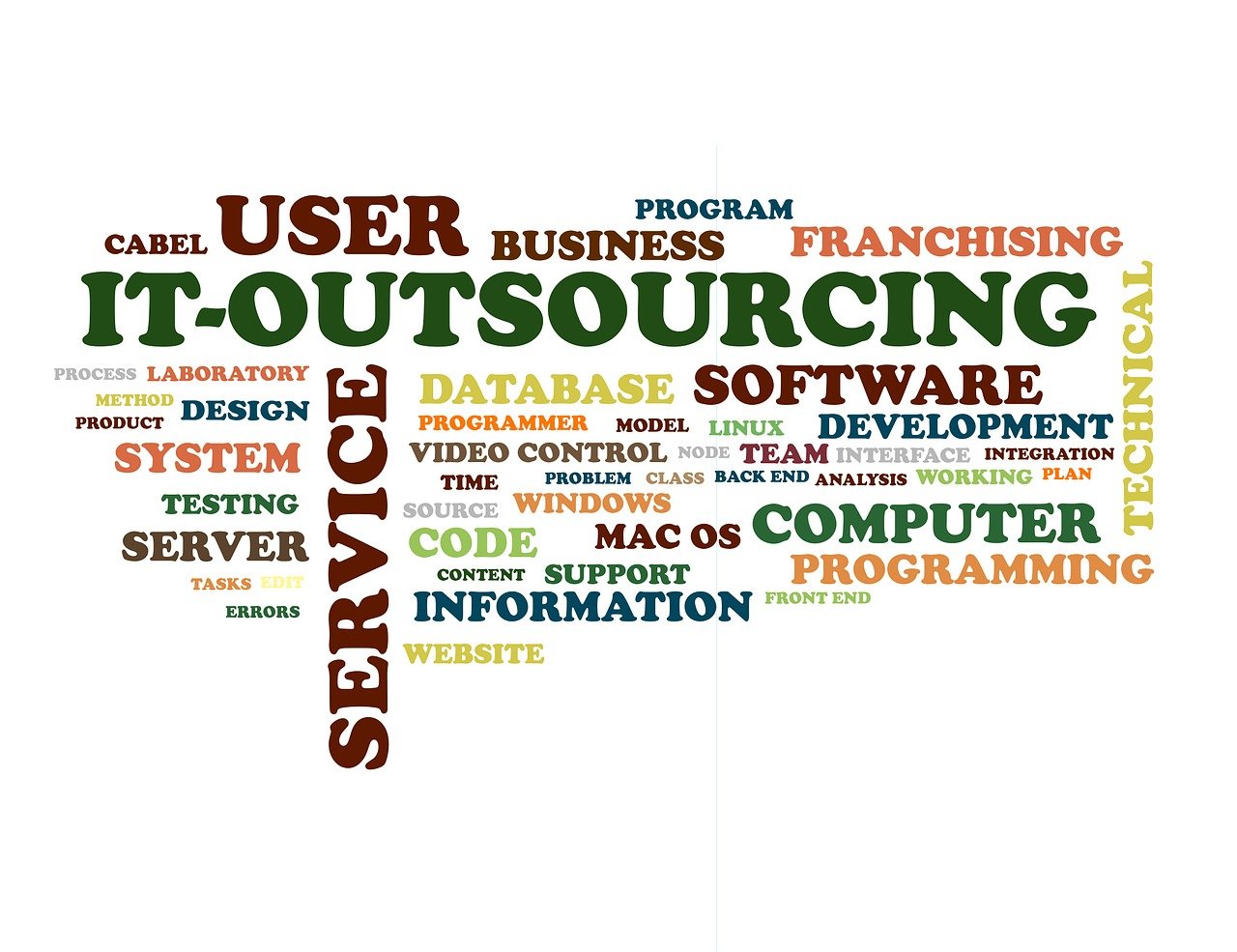 Buddy makes it easy to integrate new changes to an existing software. By simply creating pipelines for different aspect of your project, you can take control of each functionalities while also implementing a version control mechanism on their platform incase you want to test or restore different versions of a particular project.
1.13 RESOURCE SHARING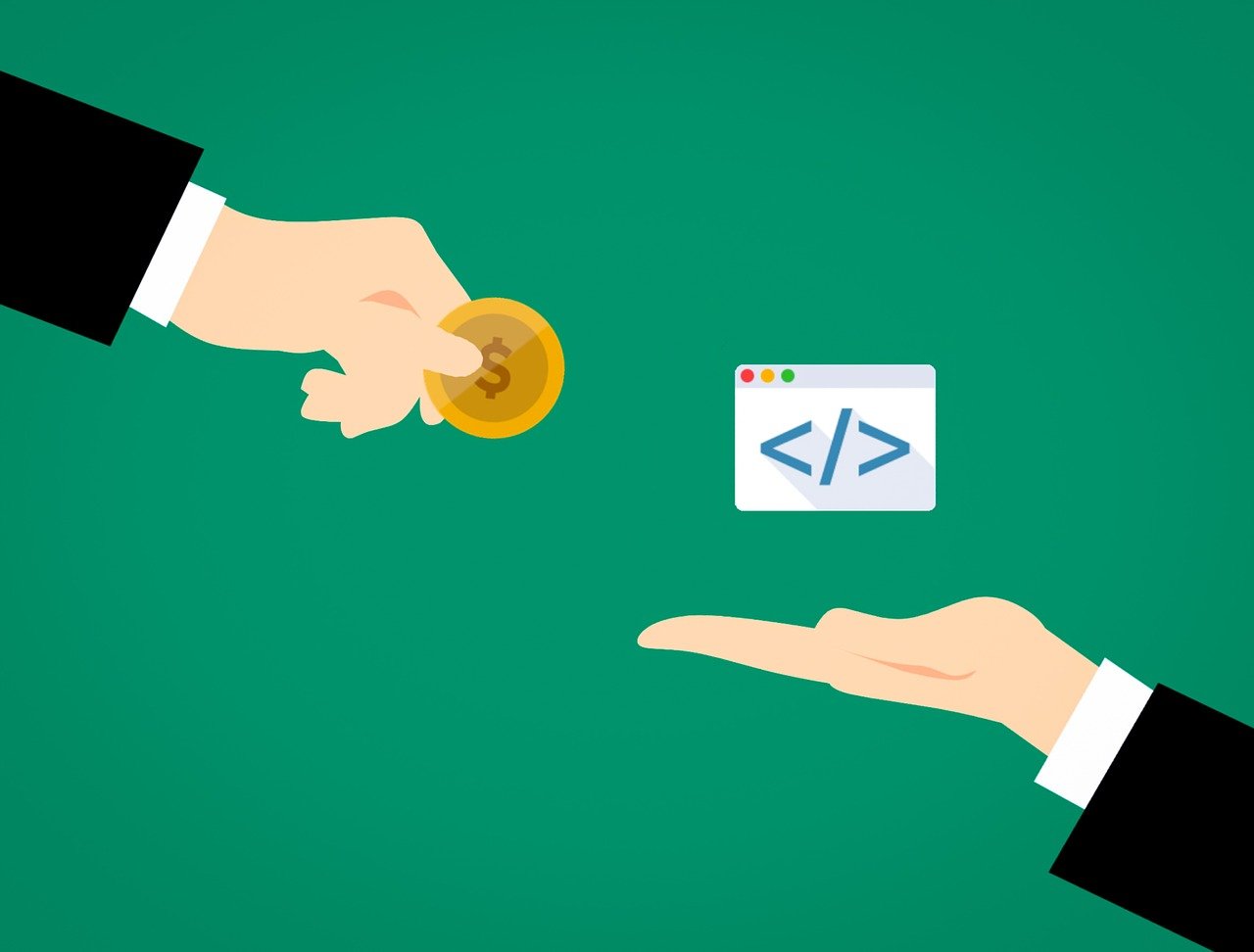 [Buddy](
https://token.buddy.works/
) serves as an open-source community which aims to build a hub for knowledge sharing to help developers tackle issues in a faster and more efficient way, so they encourage programmers to make contributions that can be useful to solving any form of issue, or problems encountered when trying to create an app or integrate an app or is lost along the way, and this makes the I.T world more beautiful.
2.1

PRIVATE AUTOMATION GRID

The idea is to create a network (GRID) of Buddy instances that will use auto-discovery and replication capabilities to create High Availability auto-scalable infrastructure for development & deployment automation. Depending on workflows and policies, users can choose if they want to use their own bare-metal infrastructure, a private cloud, or IaaS to run Buddy instances.
Through this process of private Automation Buddy is making all things private Buddy is now putting the user in control which is the best state of art.
Buddy is also involved in Auto-scaling Buddy can create new and remove redundant instances on the-fly, depending on the load. It can use integrations with IaaS providers for this, such as AWS or Google Cloud, or use other trusted Buddy GRIDs provided directly by Buddy or certified partners.

3.1

SHARED AUTOMATION GRID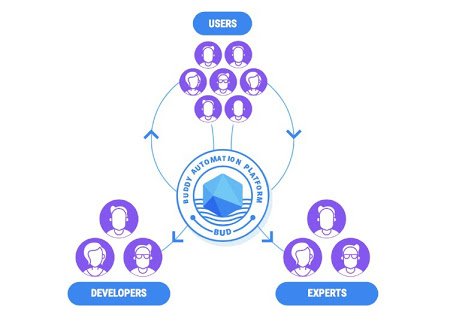 Here Buddy helps you as a user to offload high-intensive automation tasks to a network of Buddy instances run by users with available resources. Especially in cases were trusted infrastructure is not required.Buddy follows the definition of a standardized vCPU and will only accept those instances that pass the benchmark.
The storage is required only to perform requested tasks, save their results and transfer it to the requester. As soon as the tasks are completed, the storage is released.
Buddy also expanded there private Automation grid to the shared grid platform in a way to suite it's users.

4.1

AUTOMATION GRID VS GOLEM AND SONM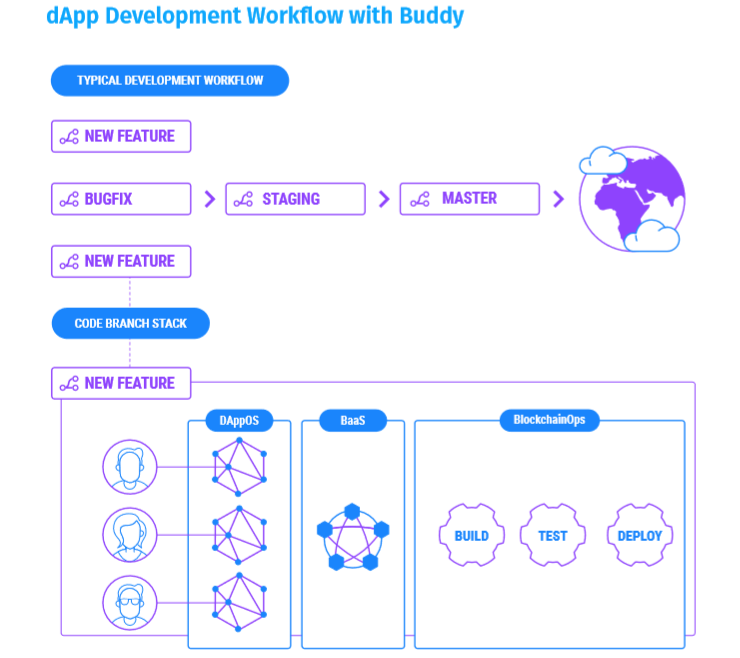 Buddy's Automation GRID is neither similar nor an alternative to any planned supercomputers like Golem and SONM. Here is why
Automation By Design
Buddy's pipelines are executed automatically on the Shared Automation GRID as the grid model is much simpler (Compute Unit usage per second).
Buddy features a proven and highly-praised user interface which makes creating and running automation operations incredibly easy. Supercomputers have to be generic, which requires building wrappers around them to accommodate specific workflows.
No Overhead and No Fees
There are a lot of steps involved in posting a job to a supercomputer: calculating costs, depositing money to wallets, or handling arrangements. Moreover, the communication is handled by high latency layers, such as P2P or Torrent. When it comes to Buddy, the Private Automation GRID is owned by the user, so the tasks are executed off-chain instantly with no token fees.
The Shared Automation GRID uses P2P and Buddy for peer discovery only, keeping the main communication direct (i.e. no Torrent for loading and offloading data).

5.0

BlockchainOps: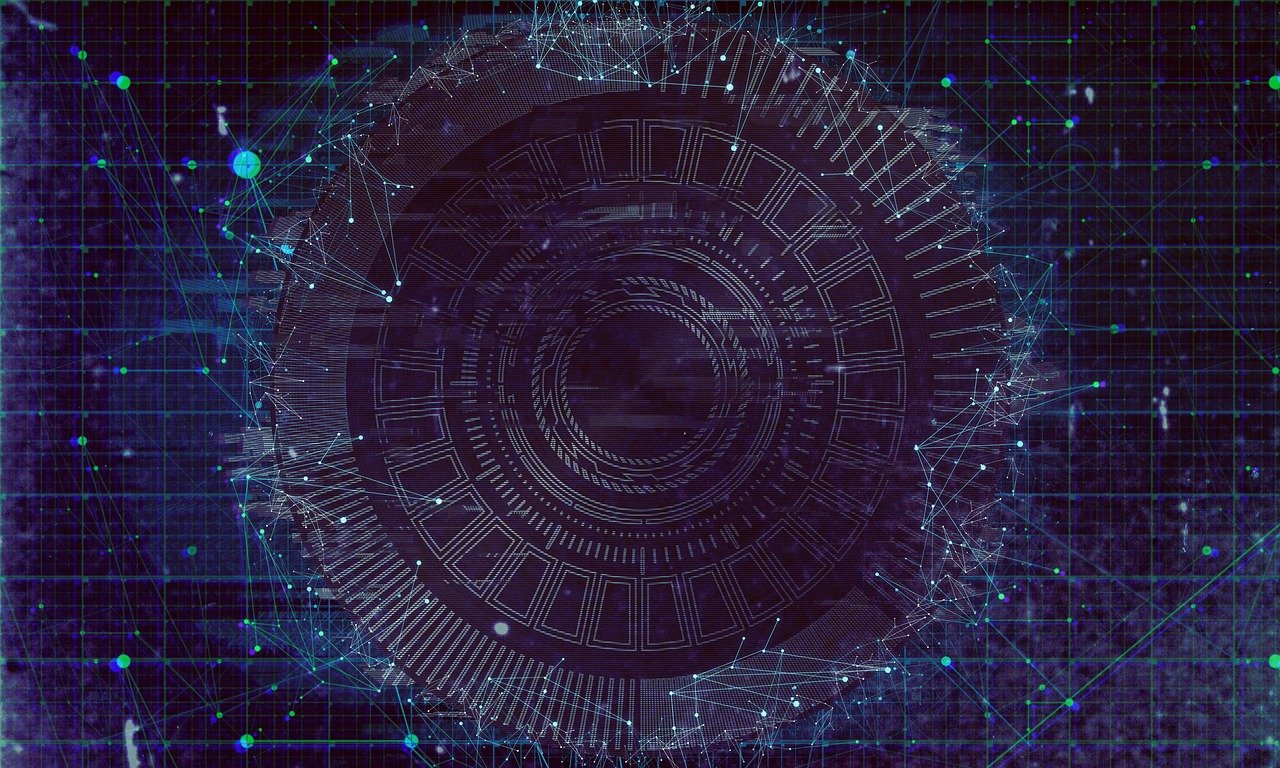 With BlockchainOps, blockchain developers use automated scripts to aid them in the development of their blockchain projects. These automated scripts includes, maintainenance and deployment scripts. With these scripts, blockchain developers can use the time spent on repetitive task to focus on other parts of the blockchain project.
BlockchainOps already has EOS support, and the Buddy team is working vigorously to ensure that other blockchains such as NEO, ICX, TRX, NEM, ETH, etc are supported.
Here are some BlockchainOps Actions from the DevOps Marketplace.

6.0 dAppOs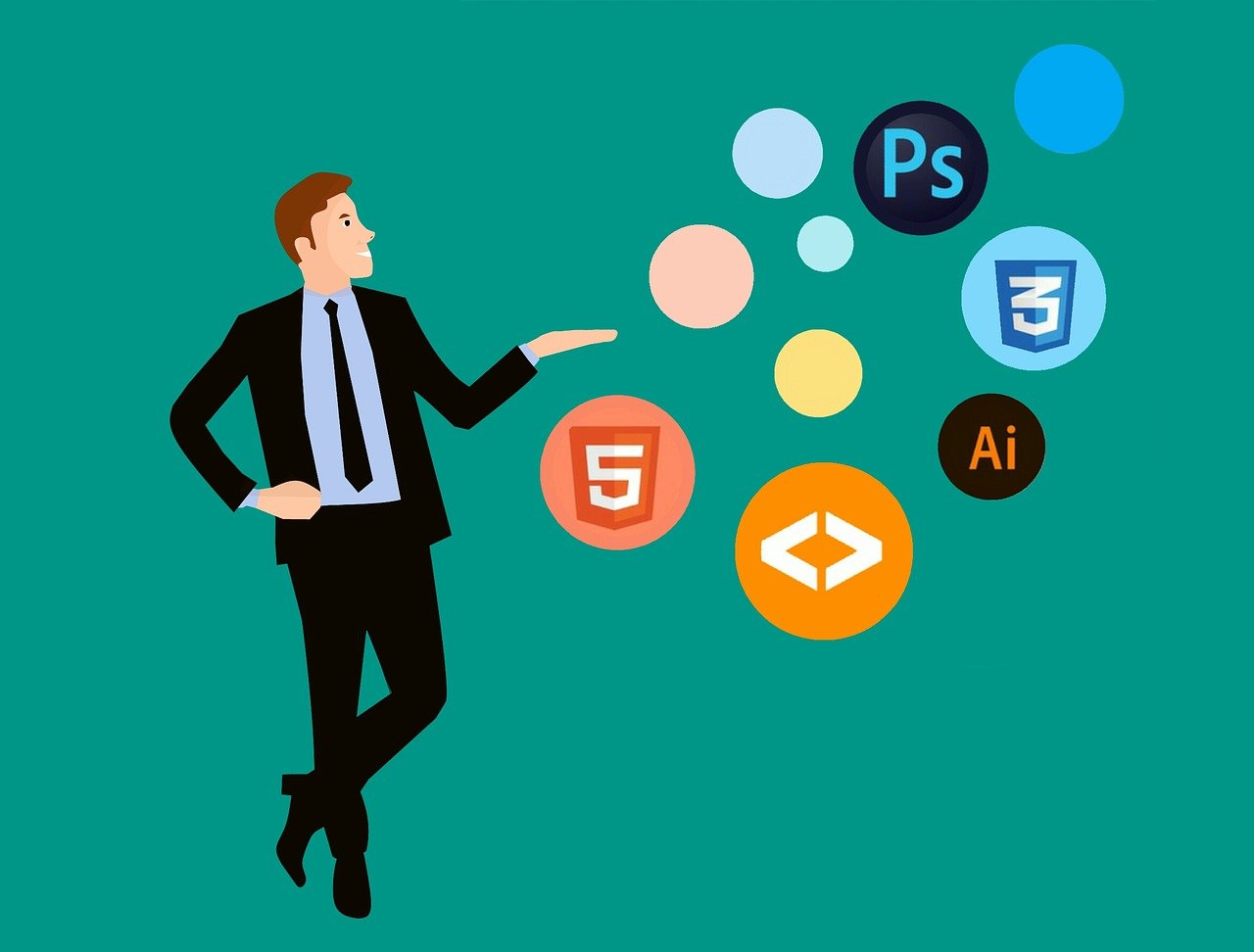 dAppOs is an environment that allows the development of dApps. dAppOs can be regarded as the bootstrap of blockchian-based projects. dAppOs is similar to Sandboxes, as it can be extended to external services such as MySQL, Redis, Mongodb etc. Let us take a look at how dAppOs can be used:
Blockchain Training /Education
Buddy Team uses dAppOS which serves as a well-tailored foundation for smart contract/dApp projects used in Blockchain training. It makes Blockchain development education much easier, since programmers can focus on actual training and not on installing & configuring dozens of dependences and stacks trying to prepare their environment.
DevOps Marketplace:
The DevOps Marketplace is to Buddy as the playstore is to google. The DevOps marketplace is a place where web developers can go to and they are sure to get automation scripts. Just like the playstore, where some apps are free and paid for, in the DevOps marketplace, some scripts are free, while some scripts are premium. Also, developers can submit their scripts to the DevOps marketplace and they can earn cool cash.
A template universe is created:
With dAppOs, a template universe is created. This template universe can be regarded as a marketplace for SandBox & dAppOs templates, which are created by 3rd party developers.
dAppOS Swarms
dAppOS Swarms can exist only for the time required to execute tasks such as testing P2P features, messaging between nodes of different latencies, or hardening against decentralized attacks on the network.

7.0 Buddy Test Environment and Pipelines.. How It Works :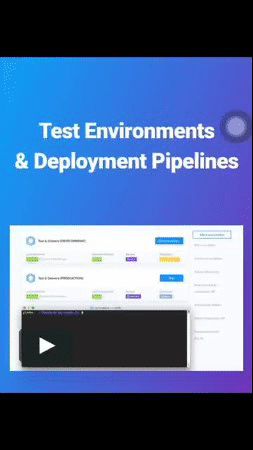 7.1 Buddy has made these their important Business :
participants

transparency

security

true utility

power

economic incentives

network ownership effect

governance
This makes the platform remarkable proficient with the capability to disturb the whole market. The ultimate goal of our Buddy is to foster development that combines automation with human expertise.

8.0 SOME OTHER BENEFITS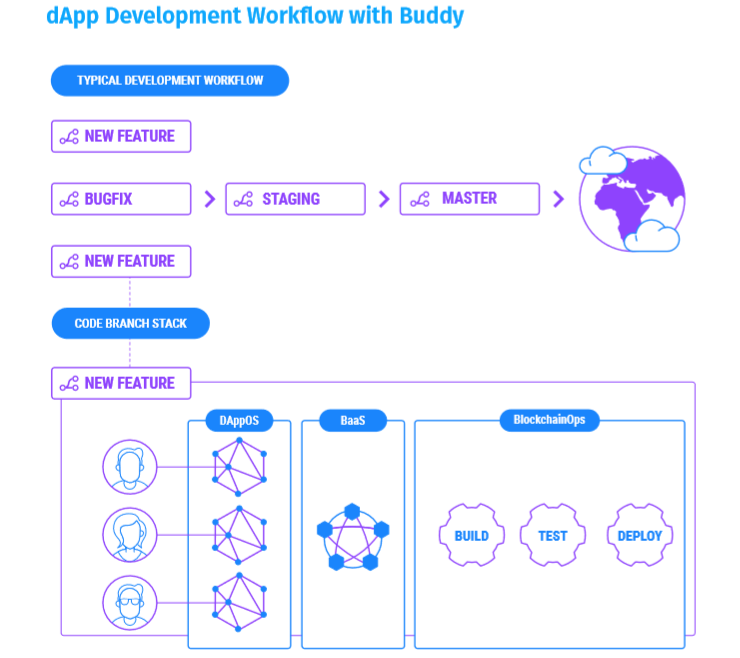 🌐 The self-hosted Enterprise version of the platform ready to be used as the foundation for the decentralized application development automation.
🌐Partnerships with Google, GitHub, Docker, Microsoft and Amazon by participating in the Google Cloud Launcher, GitHub Marketplace, Docker Store, Azure and (soon) Amazon Web Services Marketplace respectively.
🌐 Buddy also participates in every possible Crypto, Blockchain and blogging forums, making serious contracts.
🌐 Their product can sigmnificantly reduce the development time and successfully solve the task assigned to it.

9.0 APPLICATION / USER CASE SCENARIO'S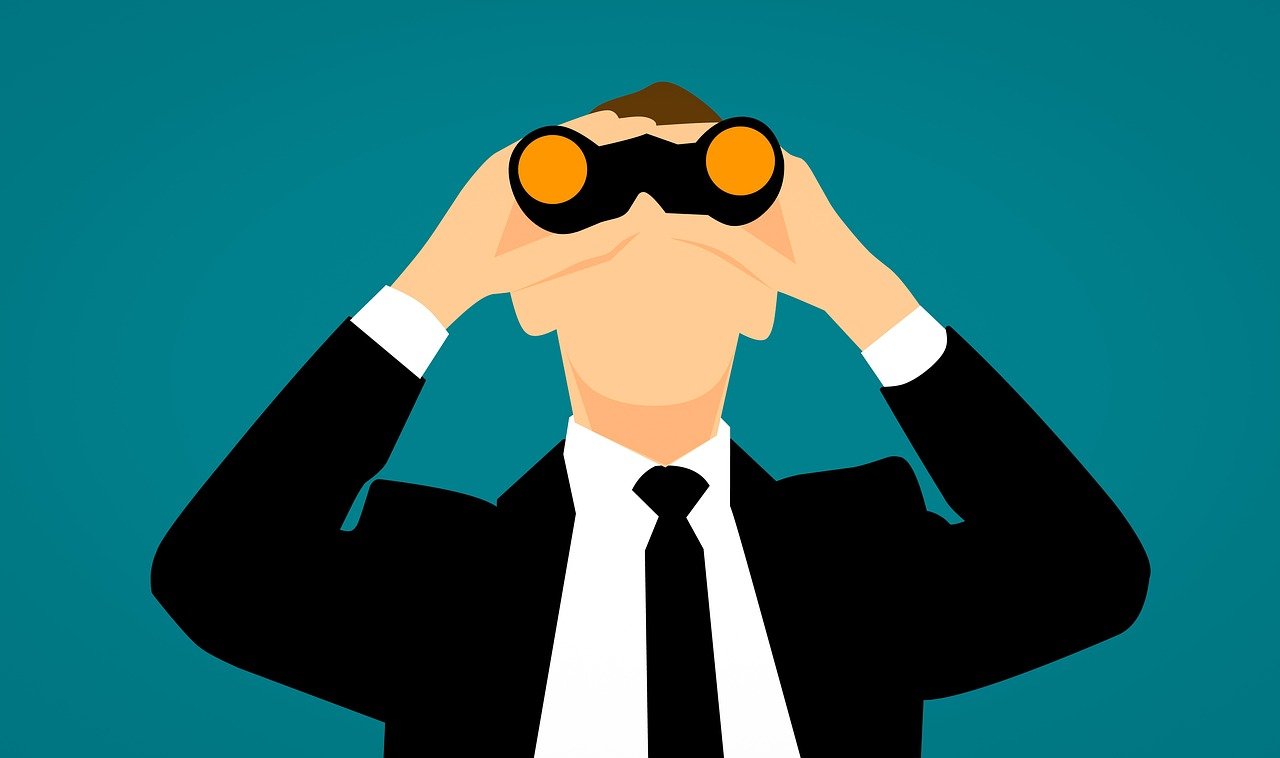 User case 1
Ned is a programmer and has spent months building an app to sell his product. But after months of sleepless nights and constant, he could only manage to develop an average looking app which ultimately affected his product marketability and profit. So he decided he needed to come up with a better idea to drive market traffic for his product. After making some changes to product designs and packaging, the product market peaked a little but he wanted more.
Dan, an experienced service industry veteran suggested the need to upgrade the product app features, joe get down to work and made some commits that he was ready to merge into his already existing app, he got stucked!
Ned was frustrated,so one day he decided to discard most of his team members to make room for new ones; the new teams couldnt produce any positive result towards the project.
There was only one thing that could solve his problem, a software that host all his applications and integrate them there's no App if not Buddy
User case 2
Charlie decides to delve into the development of blockchain based projects. He hears of Buddy, and then he decides to use automated scripts in his development process. This greatly prevents his from wasting time, and he finishes his project quickly and without regrets.

10.0 BUD token: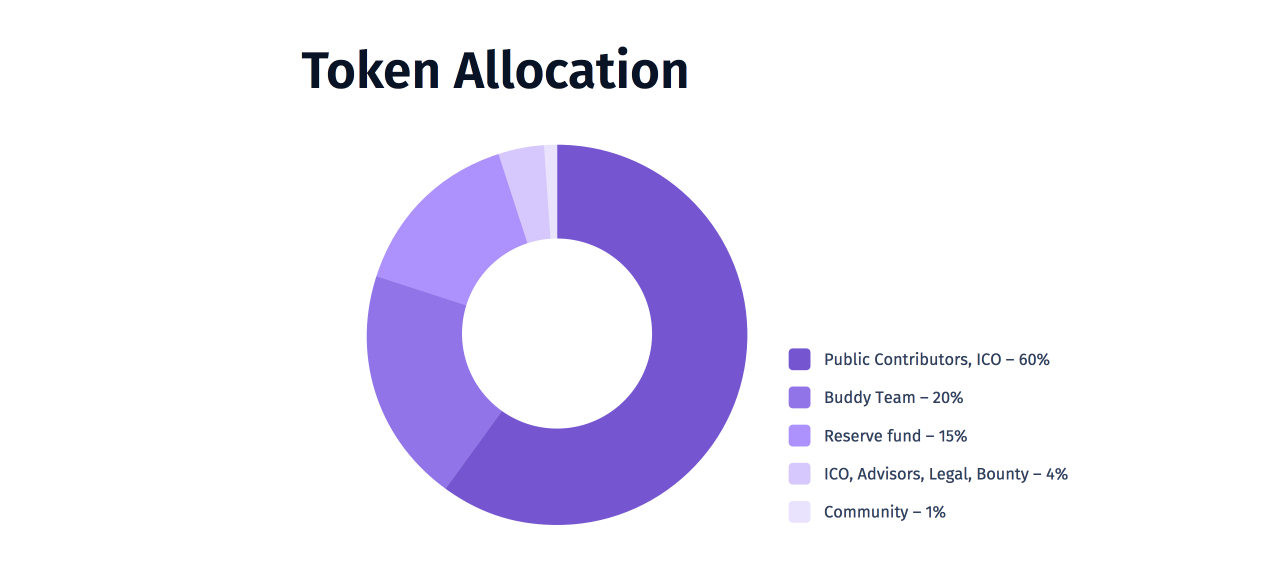 The BUD token powers the BUDDY platform, and it is used to further peer to peer exchanges on the Buddy platform. This token can be used to pay the web developers, for payment of rentage for computing units.

11.0 CONCLUSION
Buddy has significantly reduces the barriers that prevent developers from starting to work on blockchain projects via the BlockchainOps, dAppsOS modules and the distributed BaaS service. These services has made it easy for new developers as well as expert developers work on the blockchain development without much complexities.
And this will have a great impact in the future of dApps, smart contracts and all other blockchain related services from the commonest possible usage to the more advanced complex and high-intense usage in solving real-world problems and challenges.

ANEXES

VIDEOS
a review made by me on Buddy platform


MILESTONES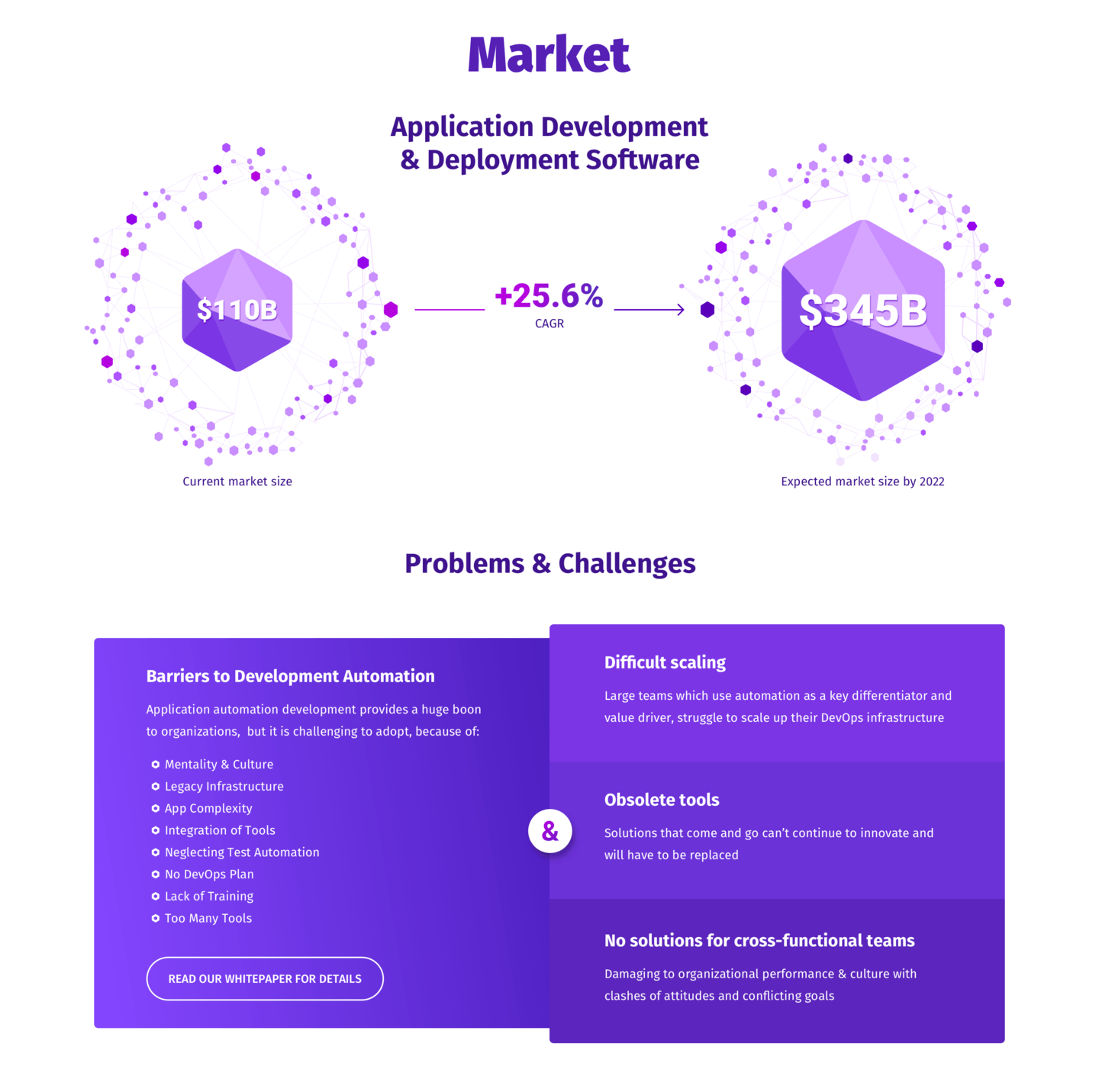 ROADMAP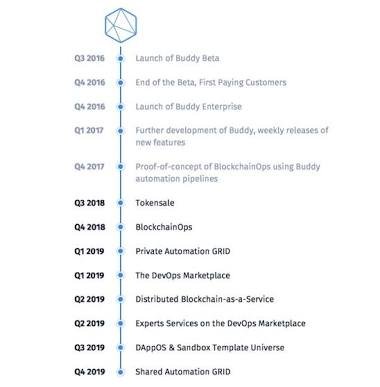 GREAT TEAM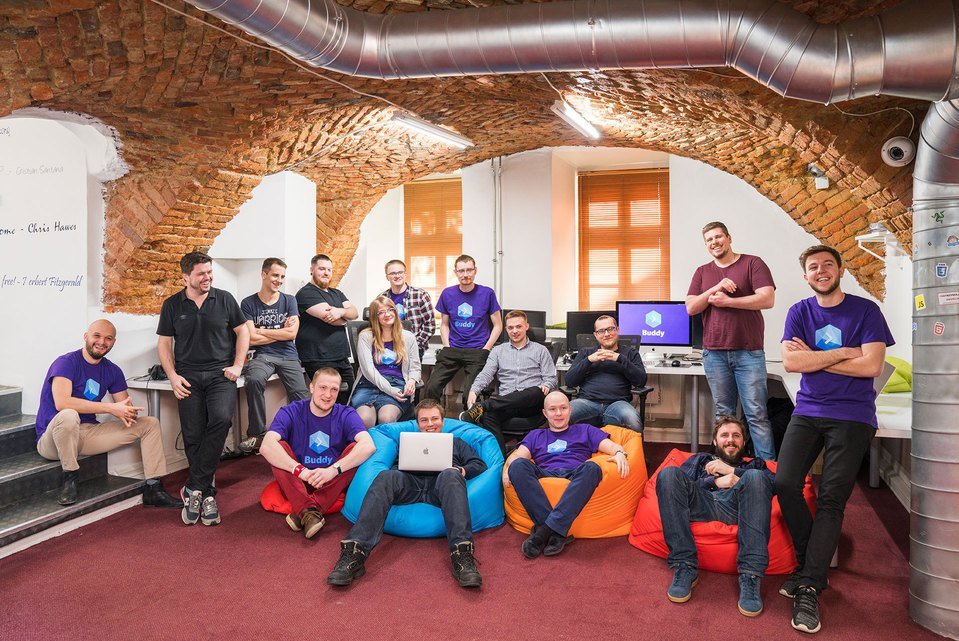 PARTNERS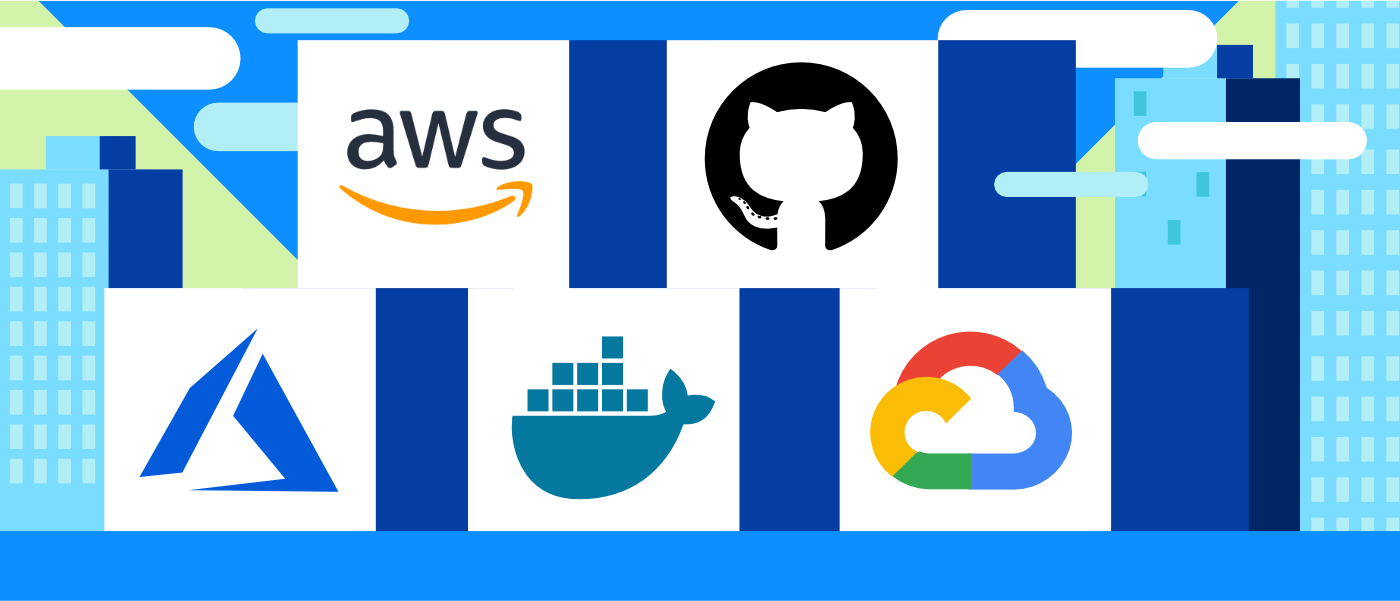 MORE INFORMATION AND RESOURCES
Buddy Website
Buddy WhitePaper
Buddy OnePager
Buddy Token Sale
Buddy YouTube
Buddy BitcoinTalk
Buddy Facebook
Buddy Telegram
Buddy Linkedin
Buddy Twitter
Buddy Medium
Buddy Github
Twitter link


This is an @originalworks contest click here
buddytwitter
buddy2018