It has always worried us about how skewed the crypto community has become over time on Reddit, Twitter & mainly Bitcointalk. We want users to use this as a go to source for ideas/posts/articles/blogs/tools related to crypto.
That is why we created DReddit(http://bit.ly/2S5OGBo), a crypto-focused link aggregator.
If you have been following CryptoControl for a while, you would know we are a leading news aggregator and trading platform. Having been in this niche for a while, we have always pondered to create something where users can create a community of their own.
Here, anyone can share posts/articles related to cryptocurrencies. People can upvote/downvote a particular piece of content. Articles with more popularity show up on top. Much like Reddit, but more crypto, which means that no one but an user controls the information that flows on the platform.
Try it here - http://bit.ly/2S5OGBo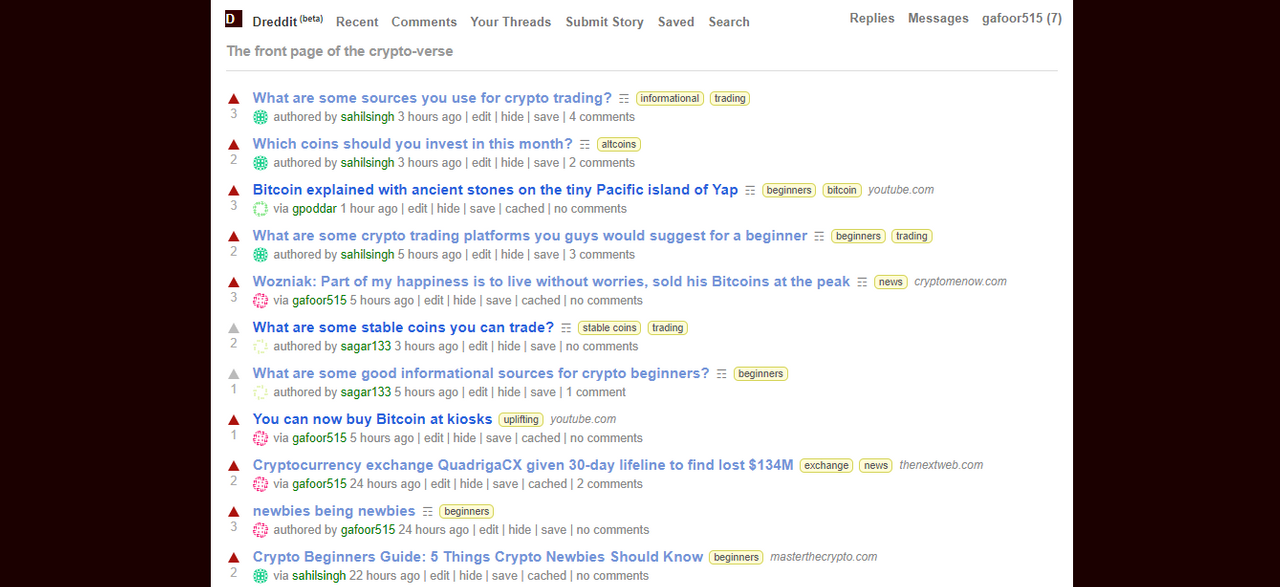 Why DReddit?
We seriously believe that users are king. So we want users to control an entire platform. From posting to commenting to flagging a shit post, users can do it all. We want to build a community by the users, for the users.
Why DReddit, the name? Well, we were just trying to be cool…
Get the best of crypto content here. By you, for you.
We'd like to know what you guys think about this - http://bit.ly/2S5OGBo