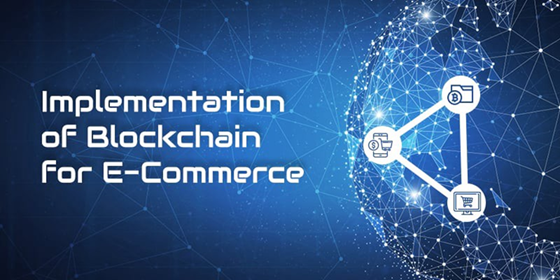 Source: (Blockchain Simplified, 2021)
Early in 2021 e-commerce network SZ.cn invited customers to try out and review a new automated lottery draw assistant called Love Lucky Draw.
Love Lucky Draw uses HPB's Hardware Random Number Generator (HRNG) to ensure draw winners are randomly and fairly selected.
SZ.cn soft-launched Love Lucky Draw as a WeChat Mini Program in China in March 2021. Now we can share the response.
Love Lucky Draw
Love Lucky Draw is a random Prize Draw application, designed to be simple enough for any business or individual to run a Draw.
By accessing High Performance Blockchain Random Numbers, Love Lucky Draw guarantees that the winning numbers are unpredictable, immutable, fair and transparent!
Prize Draws can be used for marketing promotions and Love Lucky Draw makes the process easy, helping organisers to attract new customers and subscribers to their web pages.
New merchants will be attracted to the draw application and new customers will be attracted to merchants when they run prize draws.
So, Love Lucky Draw aims to create a whirlwind of attention as the first user-friendly prize draw app using blockchain-enabled truly random numbers.
In March 2021, HPB's CEO Xiaoming Wang added that there are plans to make it more widely available...
"It is currently under trial within WeChat Mini-Program - we'll look at making it available elsewhere and obtain more user growth."
Trial Run Feedback
The early promotion of Love Lucky Draw demonstrated both the power of SZ's network marketing approach and the promise of this new WeChat Mini-Program using HPB's HRNG:
Users of Love Lucky Draw: 14,584.
Total campaign activities: 245.
Rewards numbers: 19,519.
Total participants: 39,985.
Merchants supported: 32.
Data Period: The above are stats recorded from 18th March 2021 (Love Luck Draw Launch) to 31st May 2021 (Time of Publish)
First impressions of Love Lucky Draw are positive. According to HPB sources, a particular merchant called "Qiletang" who's business is "a hot spring spa in Shanghai", had a very successful draw campaign by using Love Lucky Draw. In one single draw event, the merchant gave out 7010 entry tickets worth 700,000 RMB.
The merchant was quoted as saying:
"Through this draw campaign, Qiletang has gained more attention and awareness in the local consumer market, which generates more leads and potential customers for us. We expect to conduct more marketing campaigns together with Love Lucky Draw."
What makes HPB's Hardware Random Number Generator (HRNG) so appealing?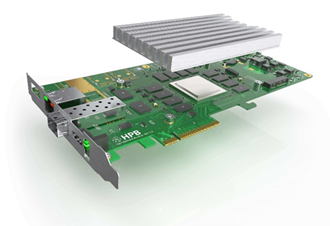 Source: Hpb.io, (2021)
The above image showcases the HPB BOE hardware accelerator chip, which as described previously in Cryptoguru1 Articles combines CPU serial capability and parallel processing capability of "Field Programmable Gate Array (FPGA)/ASIC chips" (Hpb.io, 2021). This brings huge advantages in terms of processing power, as seen in the image below: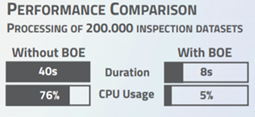 Source: Hpb.io, (2021)
All elected nodes in the HPB network have this BOE accelerator card with the Hardware Random Number Generator (HRNG) chip. (Hpb.io, 2021). This is the technology being called on by the Love Lucky Draw application.
The HRNG chip within the BOE above, senses tiny variances in voltage (down to sub 0.001 volts), utilising the analogue to digital converter in the BOE hardware, thus creating the required random string of numbers/letters in each new block.
HPB's use of BOE hardware provides near "true random number generation" vs standard pseudo-random numbers, a feat unmatched by any other rival blockchain.
DApps considering HPB have access to a far superior blockchain thanks to the hardware element of HPB including nearly true random numbers thanks to the HRNG. SZ is amongst the first commercial businesses to be enticed by this vision.
SZ's adoption of HPB's HRC-721 NFT's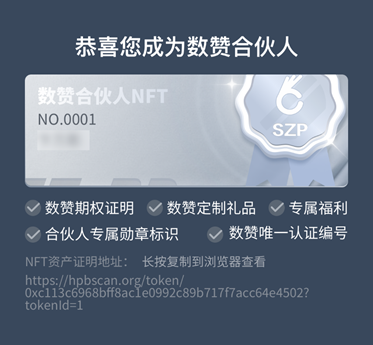 Source: HPB, (2020)
In addition to using and promoting Love Lucky Draw, in 2020 SZ issued NFTs (Non-Fungible Tokens) to its Business Development Partners. Chris (Founder of SZ) said that these "SZP Badges" each represent a "blockchain voucher of a BD partner's identity and equity share, and this is a new trial of a use case for blockchain technology within distributed e-commerce."
SZ may distribute more NFTs (HRC-721 tokens) to onboard new partners and merchants in future. NFTs are hugely popular in the crypto sphere in 2021.
SZ is HPB's largest business user to date. The plan is to gradually integrate more blockchain functionality between NFTs and HPB's random numbers, such as using the blockchain to record goods, assets, transactions, and ownership rights.
SZ's Potential Market
Chris of SZ states that e-commerce is currently a 10 trillion USD market and SZ.cn is China's first decentralised e-commerce platform, driving the growth of "Distributed Business".
SZ supports Chinese merchants, some of whom don't have an online presence, offering interactive marketing, web page design and CRM options.
HPB, (2021) states that SZ made huge progress in its first 6 months, raising millions of RMB in value in new business, spanning multiple Chinese cities, and successfully onboarding over 70 businesses and 100,000 users.
All of this is in line with HPB's core vision:
"Bringing more transactions to HPB's network is a core indicator of our work." (Xiaoming Wang, HPB CEO, Feb 2020)
What is SZ.cn (Shuzan)?
SZ was established in Shanghai in 2019 and is the world's 1st distributed e-commerce network, with the primary purpose of attracting new users for Chinese e-commerce merchants.
In short, SZ is an ecosystem for marketing, aiding collaboration, provides SME merchants with consumer engagement tools, and provides Business Development partners to drive a merchant's growth.
Overall, this makes it a Marketing and Customer Relations Management (CRM) ecosystem, a social peer-to-peer business commerce platform that uses WeChat (with its huge Chinese user base) as its main communication channel and focuses on interactive stand-out promotional content.
References
Special Mentions
Gordon Glass (HPB TG Admin): For his constant source of valuable information and proof reading this work