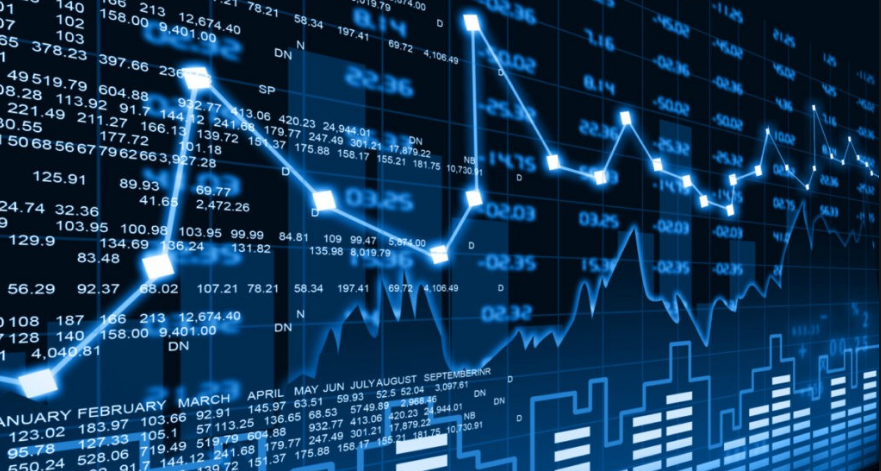 I thought I'd share what I'm watching on my screens when looking at trading patterns and price movements in case it's of help to anyone or anyone would like to debate or discuss them.
I'm hyperlinking to the posts they were originally shown so you can check how they have moved since then.
Bitcoin/USDT daily chart - I think mid-Feb until we can see how this plays out. It has broken down to where I pitched support much earlier than expected with all the recent FUD, but I'm still feeling that without any significant positive news to act as a catalyst to drive it back up, I'll be watching this pattern until I can chart more early February.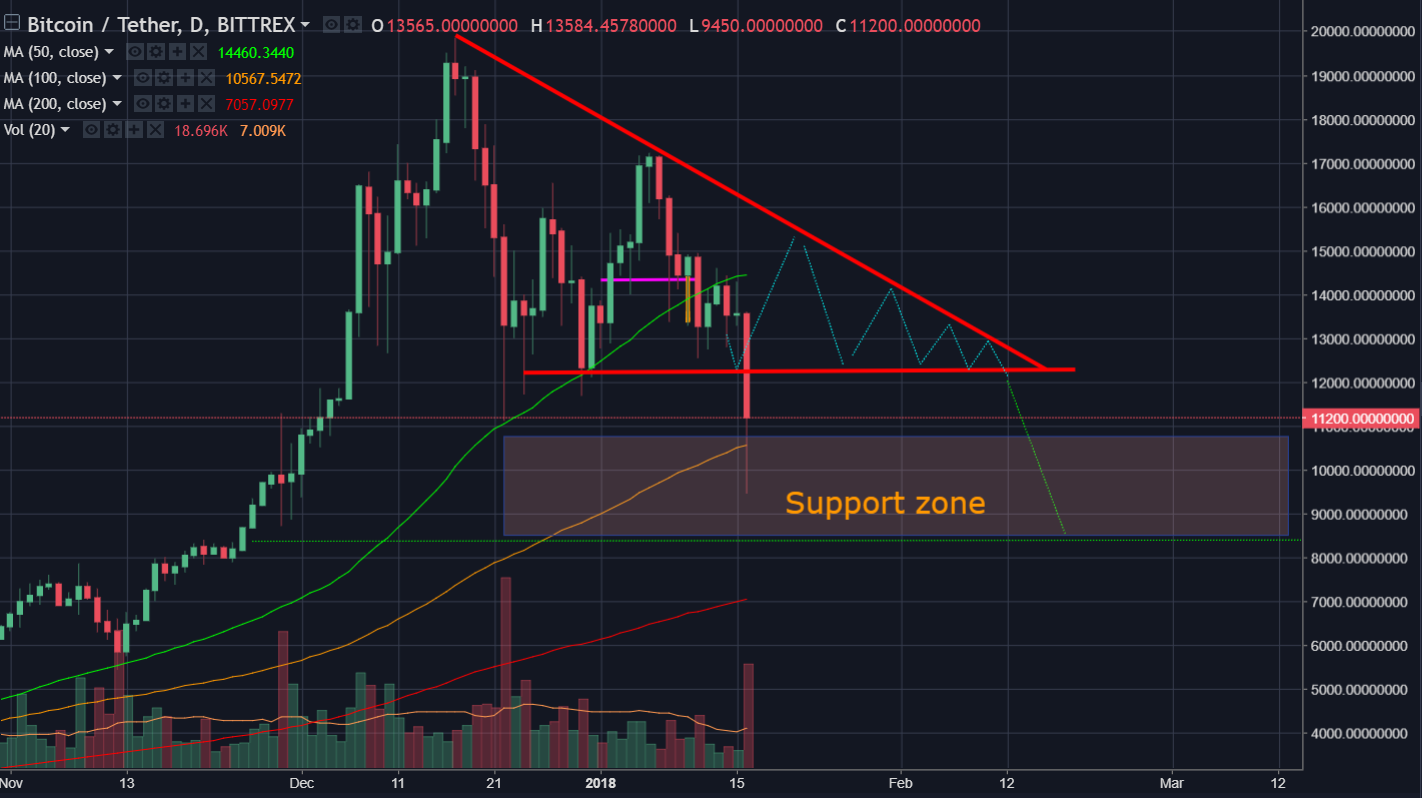 Ark/BTC daily chart - Although the price has broken down much lower than expected, I'm still up for this one. I think the price over time is fine, but might be a bit lagged from where the chart is showing potential uptrend.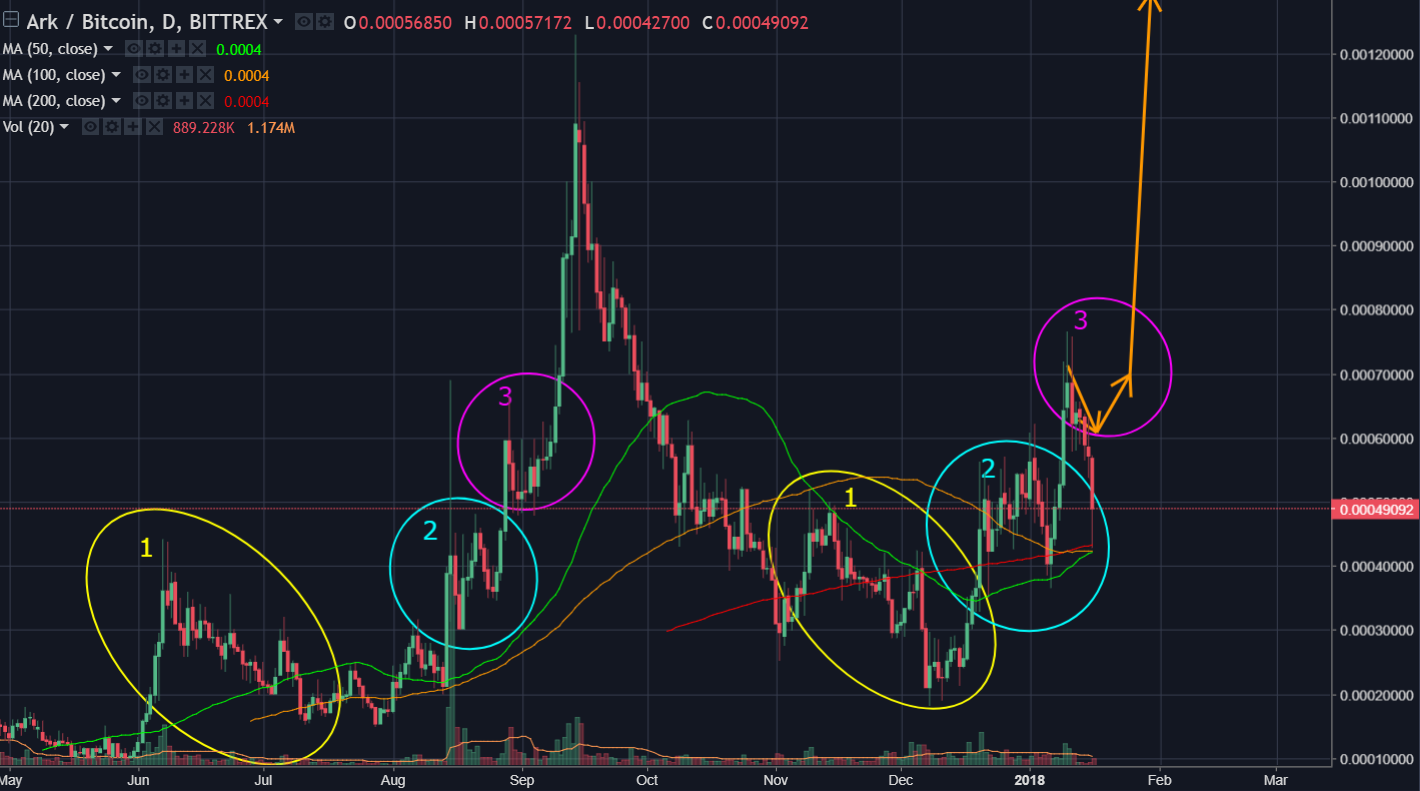 **Neo Gas/BTC daily chart - This gladly played ball exactly on target at first, but again, the FUD has killed it slightly (repeating theme unfortunately!). Not much to be said really, but goes to show that it can take a while to find them, but be worth it if you buy access to TradingView and track prices daily!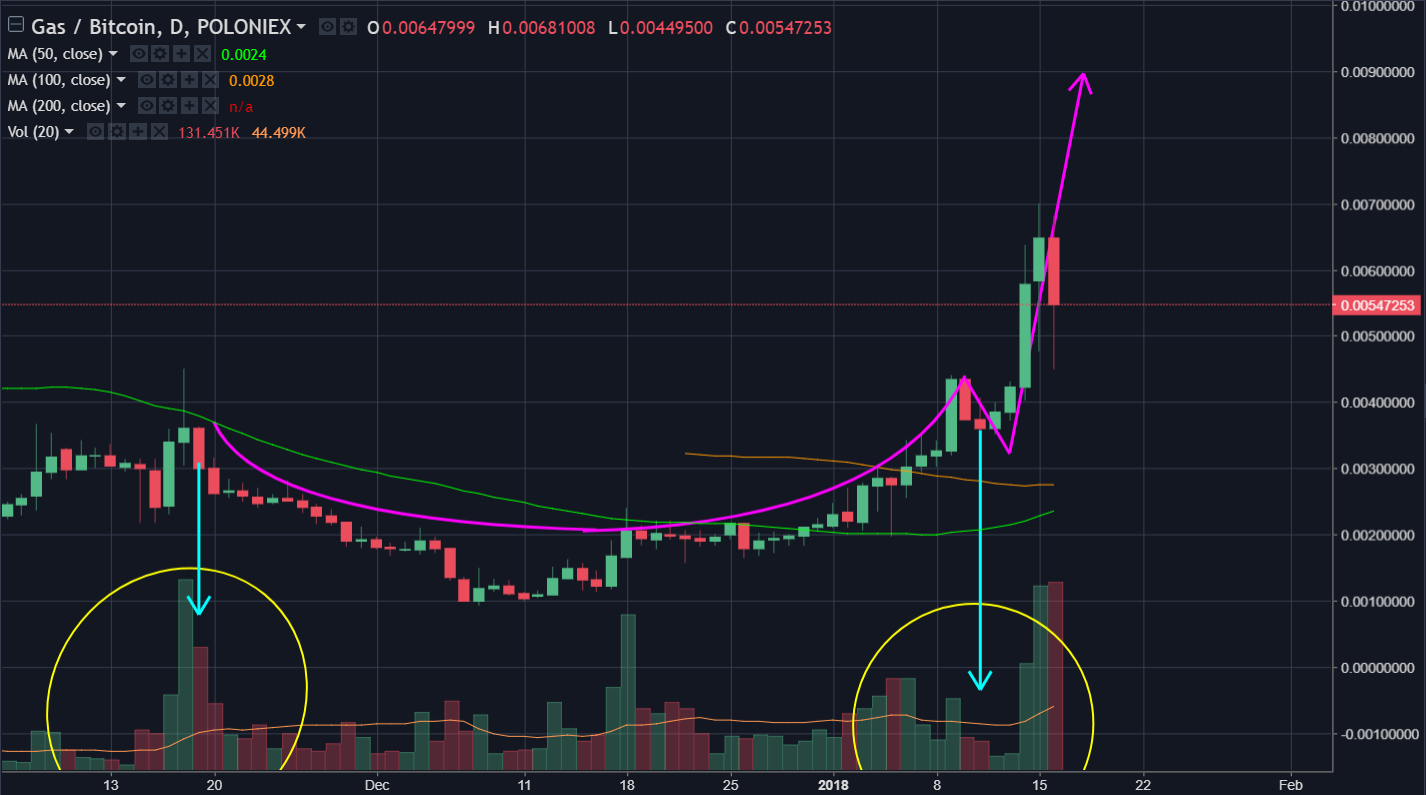 **Dash/BTC daily chart - Don't even look at the Dash/USD chart....it'll turn you into stone! Seriously though, I'm sure all USD evaluations are down, but isn't that a bit obvious if all things crypto are pegged to BTC trading pairs and thus value?? I do have to say that my earlier and much higher hopes for Dash have been somewhat....dashed, but I strangely haven't sold any of my positions. I'm actually willing to ride this one out, as I'm still of the belief that it has matured, and regardless of some negative views, I personally believe that it is ready to step up into the major leagues and take a shot at Litecoin on the next bull run.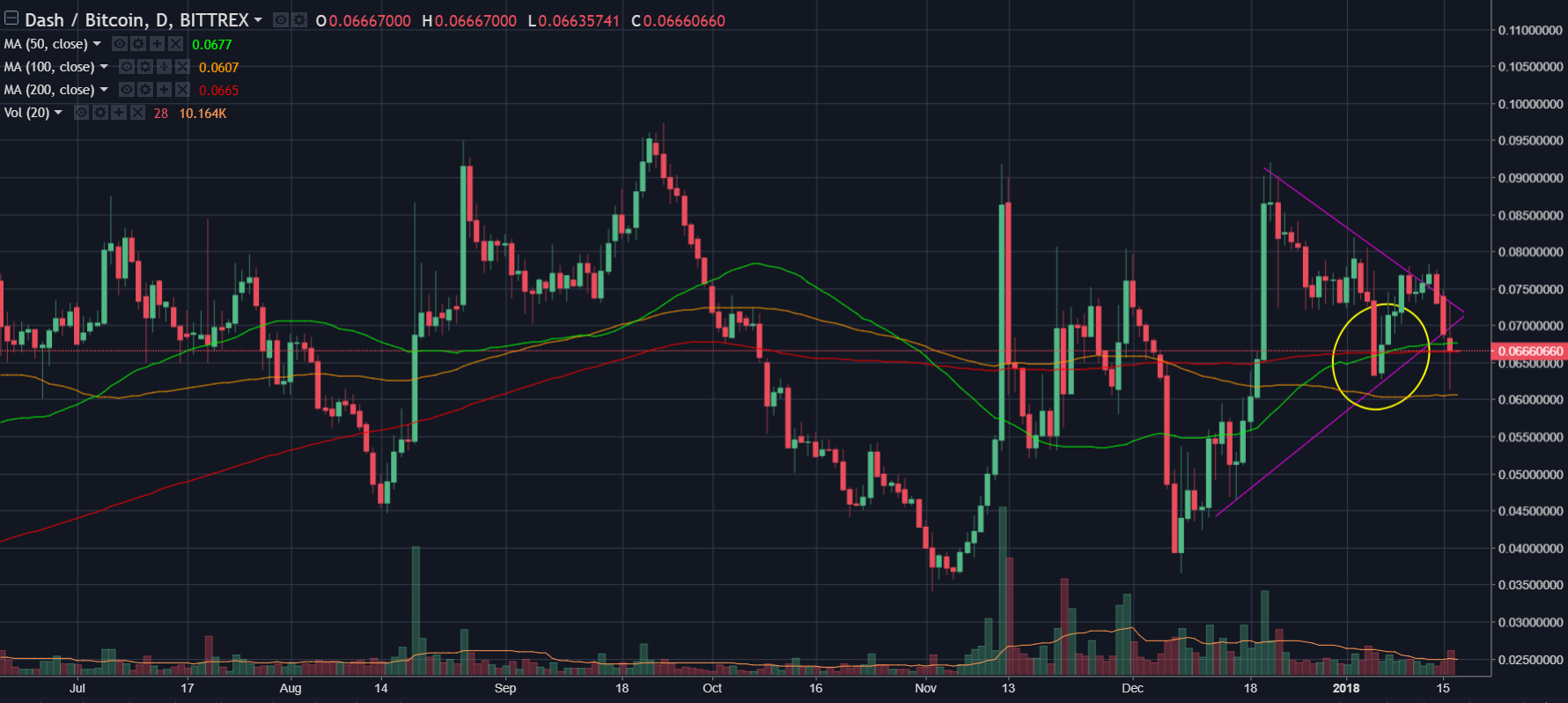 I hope these charts help and comment below if you'd like to discuss, suggest or request updates to them.
This is post only contains my personal views and opinions and is not financial advice. You should always do your own research and only invest what you can lose to afford.
Register at KuCoin.com here to start trading, earning bonuses and collecting compound interest on KuCoin Shares (KCS)
Signup here to use the free Bitcoin faucet or here to collect free Dogecoin
Visit CryptocurrencyPro.io for news and information on trading and portfolio management