Hi , today have a look at one more interesting project in crypto world.
Standarta , stated as humanitarian project by the team, is a community of free crypto currency miniNg.
Despite the fact that the community provides cryptocurrency mining for free, the currency that you mine for free, has the value of some of the purchasing power.
Interesting part :
STANDARTA launch is not ICO, but rather is FTM — Free Token Mining, thus allowing to create a Global community of cryptocurrency miners and owners, and allowing the cryptocurrency itself to become the currency of consumer payments and store of savings, that suffer no loss of the purchasing power.
By registering as a member of the STANDARTA community, you become a miner and the Community allows you to mine cryptocurrency for FREE. Each STANDARTA community miner has the right to a mine 11,000 thousand coins for free using STANDARTA equipment and software.
JoiNing bonus :
As a part of joining boNus you will receive 11000 coins.
You need to register on the site and complete the KYC process
The Standarta Token goes online. As I am already part of the Standarta Community, I can send out invitations, so that every invited user gets 11000 coins for free. I get 550 coins for every invitation, so that it is a win-win situation. The value of each coin is set to 1$ for the beginning .
For more information visit :
https://standarta.io
If you are interested , share your mail id in the comment box...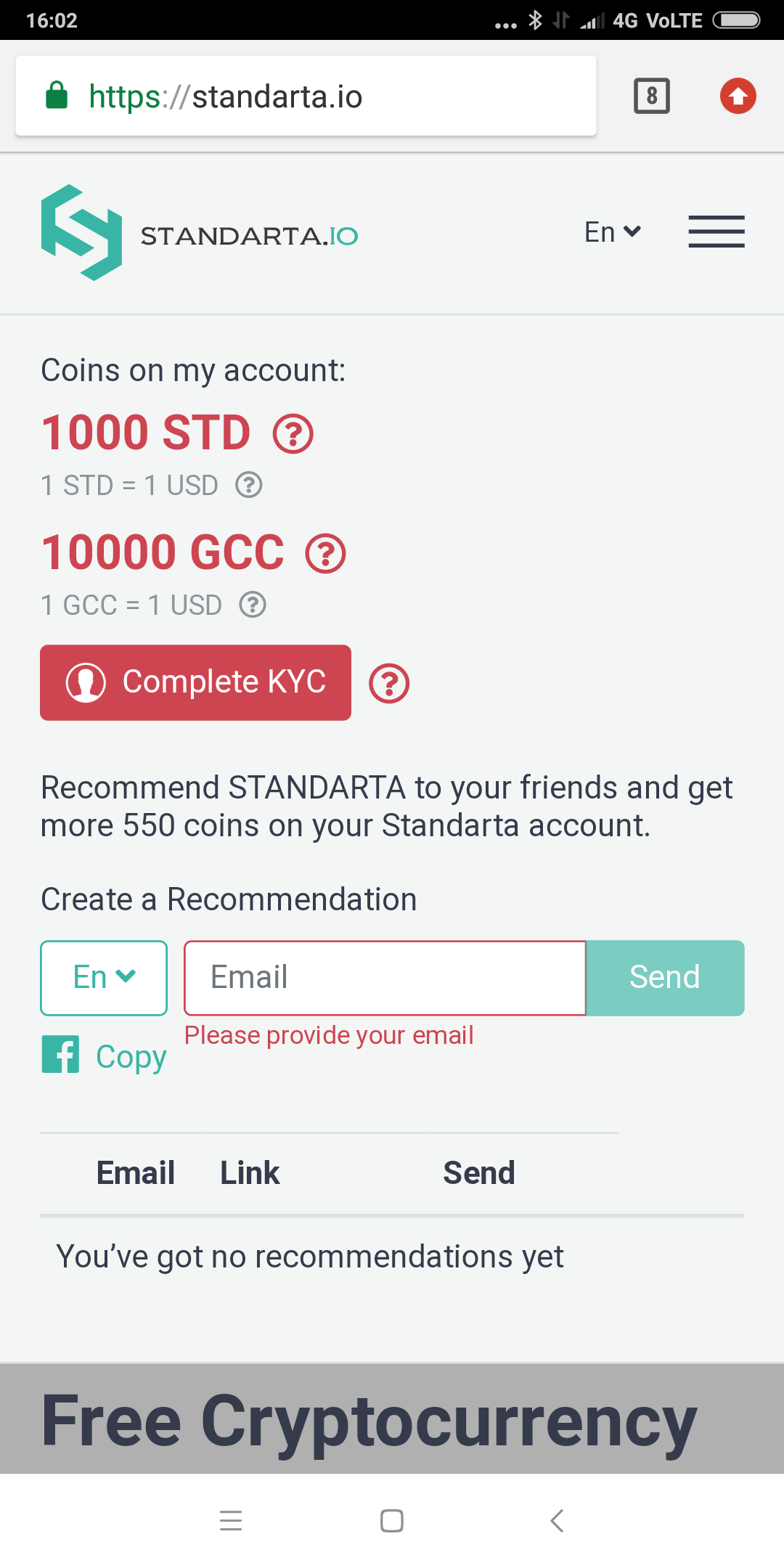 Thank you !!!