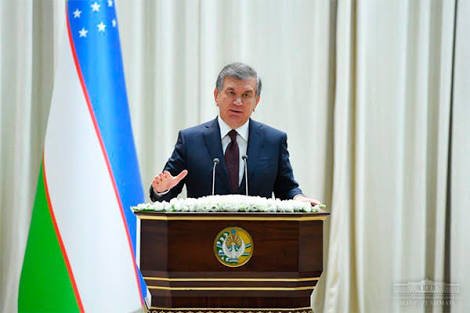 A new decree was passed by the President of Uzbekistan, legalising crypto trading activities in the country. The new decree will offer licenses to crypto exchanges so long as they meet the set of requirements required of them.
The new decree will expect non-indigenous trading platforms to establish a daughter company in the country, as well as to act in accordance with the rules and regulations guiding the crypto community into the country.
According to the country's local media, their President, Shavkat Mirziyoyev, signed the decree legalising the activities of cryptocurrency exchanges. Documented inside the decree passed is a list of requirements that exchanges need to meet in order to be allowed to operate in the country. This new decree was passed in response to the former decree issued in July which only prepared the legal grounds for regulating crypto-related activities.
The decree "On measures to organise the activities of crypto-exchanges in Uzbekistan", № ПП-3926 from September 2, states that an organisation which provides an electronic platform for the exchange, purchase and sale of crypto assets is recognised as a cryptocurrency exchange in Uzbekistan. The legal document defines 'crypto assets' as a set of records in a blockchain that has both a value and an owner.
As indicated by the content, the course of these assets and the activities of the cryptocurrency trading platforms will be controlled with unique regulating acts and will not be secured by the enactment that presently applies to securities and the activities of traditional exchanges.
The new decree emphasised solemnly the fact that licenses to operate will be issued to foreign exchanges without hindrance, as long as they have established subsidiaries or other enterprises in Uzbekistan.
Source : http://www.coindaily.co/president-of-uzbekistan-approves-the-activities-of-crypto-exchanges-and-trading-within-the-country/