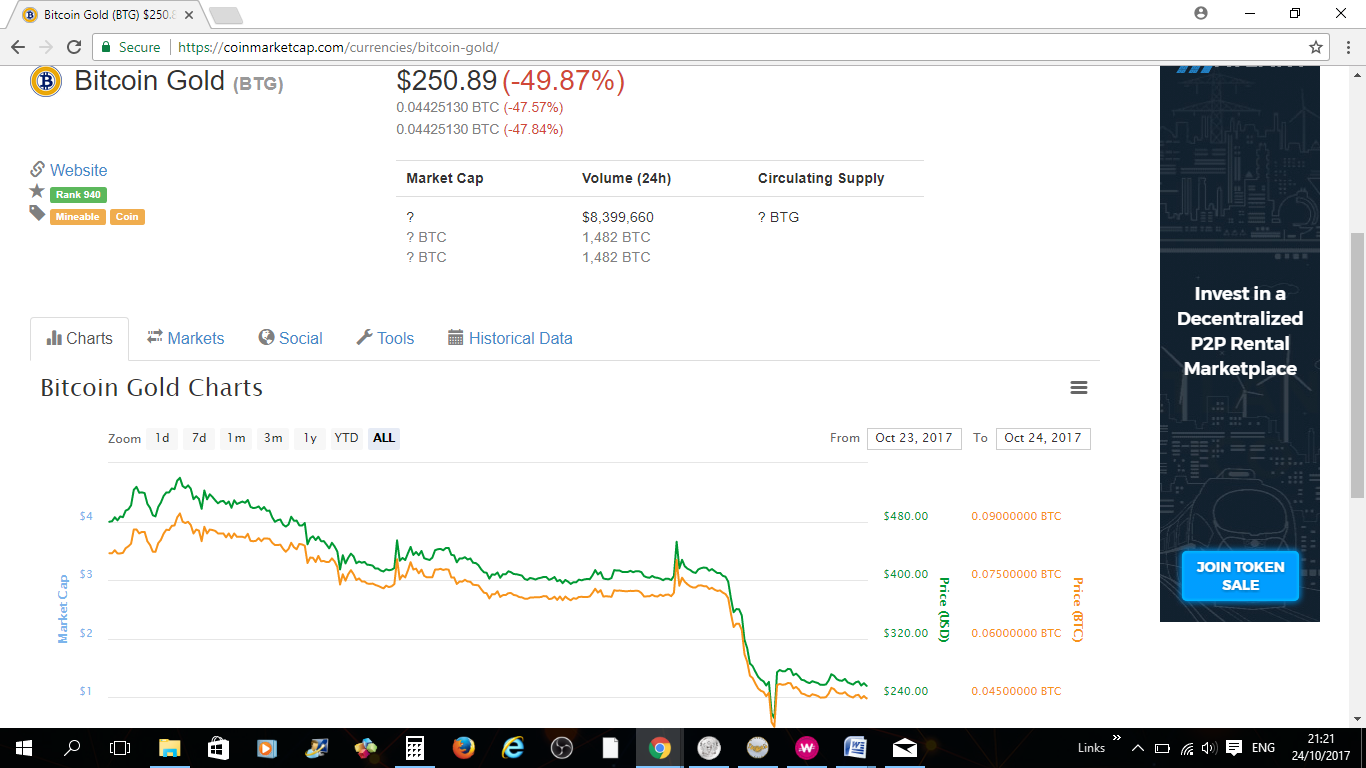 Well, it seems that bitcoin gold is here too and now, we have three of them. Is just like one of these American movies where none of them is better than the first one.
Some of the exchanges such as yobit are trading it and there are some users with 45 of them but actually no one is making any big move to buy a big amount for now.
Also we are able to see it in market cap but there is some information missing for now and at the same time, some of us are waiting some news from Ledger nano S and other hardware wallets which supports it.
Without any doubt, we are in, for some big movements in the market cap until the end of the year and the majorities of them are constructive and will help to broaden the possibilities of the market and cryptocurrency as a whole.
Looking to the future, I won't be surprised that the bitcoin family covers more than 50% of the market capitalization and the rest of the coins try to reach at least one of them.
For time being is very early to see it but I think if everything goes smoothly, it could be in 2020.
On the other hand many things are happening for bitcoin for now. The major one is breaking its record and at the same time trying not to fall too much.
Bitcoin cash is trying to adjust itself and find its true price and recently, it goes exactly opposite bitcoin price. When the price of bitcoin goes up the price of bitcoin cash goes down and vise versa.
Bitcoin gold:
Still we have to wait and see what developers have to say officially and how the users and investors are going to react in the market.
Segwit2x:
Well, technically speaking we know a lot about this fork and there are many exchanges and hardware wallets are going to support it such as Coinbase, Gdax, Ledger nano S among others.
But recently there has been a few disagreements between major exchanges based on that it is too early to implement the hardware fork of Segwit2x.
What really surprises me is that nearly everybody knew that the second part of the fork is going to follow around three months after the first one.
Conclusion:
Overall, this is progress, whichever way you look at it, and creates motivation for other coins to be on their toes and the new ones in development to be serious about what they are doing, which will help to have a healthy and prospers market.