Info: 
The peer coin is a decentralized coin that seeks to be the safest cryptocurrency at the lowest price and rewards all users for strengthening the network by giving them a 1% annual return from holding the coin. 
Supply  : Circulating - 24 631 405 PPC 
Exchange:   
Bit-Z   Pair - PPC/BTC  
Trade By Trade Pair - PPC/BTC, USDT   
WEX  Pair - PPC/BTC, USD  
HitBTC  Pair - PPC/BTC, USDT  
Poloniex Pair - PPC/BTC   
Wallet : have created their own wallet and on website is instruction how to instal it. Everything start with it, if you put your peercoin in wallet, you can be rewarded. 
Website : VisuaRecently, it's in fashion, having everything on the main page and scrolling to everything. Peercoin's page is in the opposite direction and you have to seek everithing, but it's not bad and website looking good.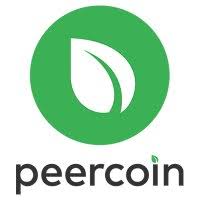 Valuation: 
Whitepaper – Let's start with this, there are few pages, although it is said that less is sometimes more, the more experienced kryptoguys will probably not be enough. It all comes to me as one big proof-of-stake poem. "The proof of stake in the new type of blocks is a special transaction called coinstake" - which means that the proof-of-stake is a new block type and it's a special transaction, so the whitepaper must be pretty old. In the Cryptoworld, the year is a long time :) 
Team – It is not a page, maybe i was seeking bad,  but I have not found it and its a good habit to have those people mentioned on the site. At https://talk.peercoin.net/t/peercoin-team/2833 there is a team but they are just some niches 
Idea – It's one of the first coins or the first teams which used the proof-of-stake coins. The boys went this way, opposing Bitcoin, not using unnecessary hardwer and consuming a lot of energy for mining. 
Mining – is proof of stake - which is actually the purchase of coins in the required quantity, the deposit in the purse, which is what the coin-owner of the information processing works and so is rewarded.   
Road Map – another seeking https://talk.peercoin.net/t/update-9-peercoin-team-releases-full-roadmap-for-2018-2020-infographic-included/6654/2 but to say it's better than Team. They are nicely scattered, and at first it seems a lot, but when you get started, it's just about the skill of Peercoin's programmers. The end of September is far enough. 
Comunication/Activity – Every 7 to 10 days is a Twitter message from Peercoin boys. It's not a coin that offers something fundamental or an opensorce platform that the others would build on it, so there's less, and maybe it's enough for someone. If it is well run, do not need to do that very much :)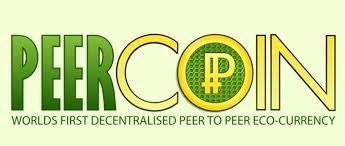 PS:  It is ok if someone processes the information, but it is good to look at it, it can leave you a completely different impression and decide for this coin. 
PS2: I'm not a financial adviser, and the article is purely informative, it's my personal opinion, and before you buy any coin you can think well and do not play it.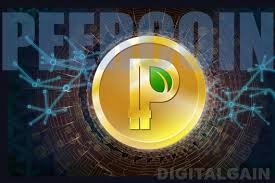 Link: https://peercoin.net/