So I haven't been in Radium for quite some time, which actually was a good decision, as it made relatively small gains over the past months and failed to breakout yet, but I am fairly certain, that this might change soon.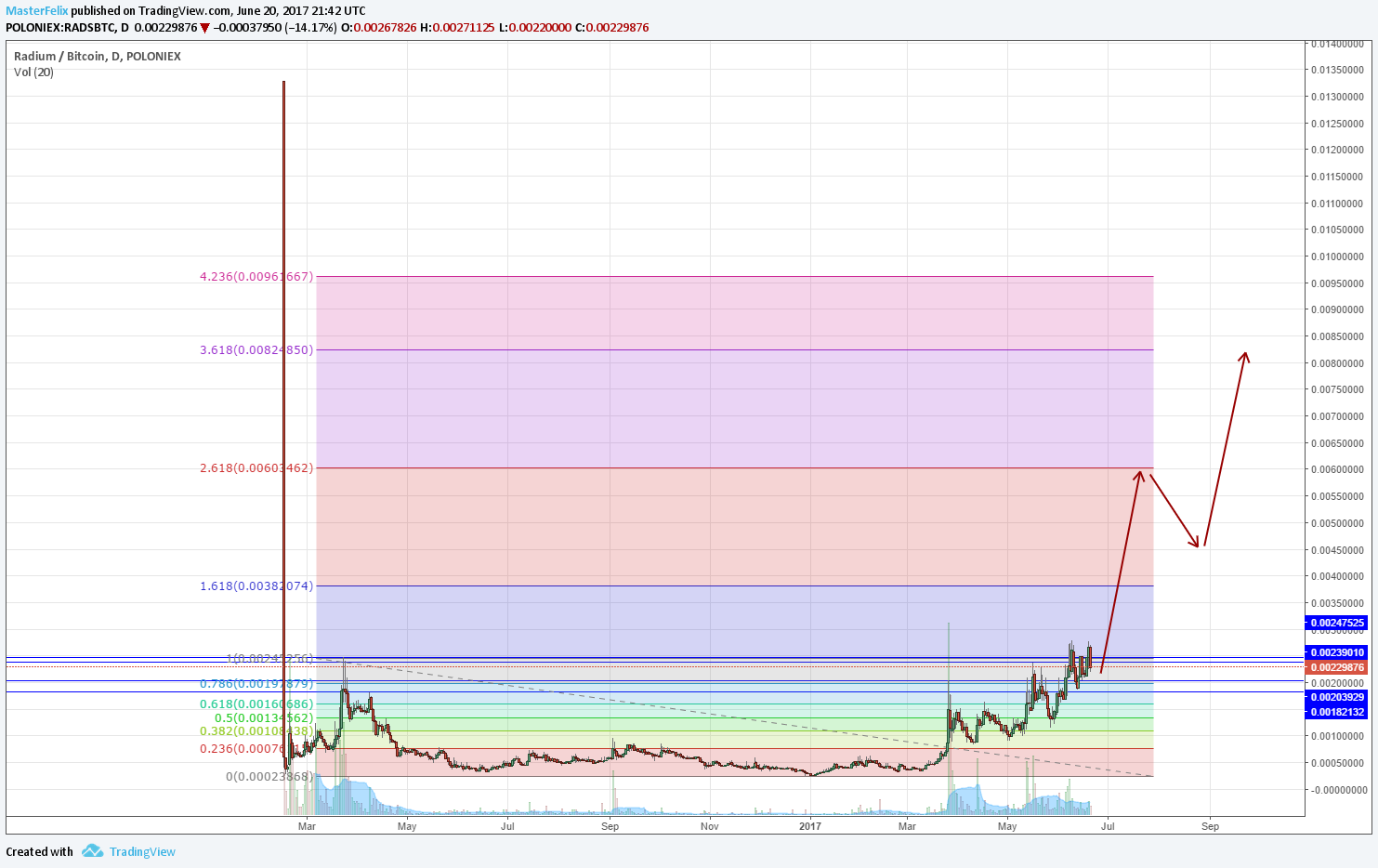 As we can see, we continue so squeeze into resistance and ATH. Resistance is not doing its job and the price keeps making higher lows. A breakout is only a matter of time at this point, and it could be any moment now. Especially with the bitcoin action leading to a potential alt party really soon, which could just be the spark this coin needs to explode! :)
As a little guideline on targets i put on the extension fibonacci lines, altough I don't use them too much, if you aren't active so much, it might be a nice thing to have layered sell orders spread out across them in preparation for a big spike.
Enjoy the gains <3 love you all!
~Curly :3