Why I'm so bullish on BitShares - by Crypto Kong
It's time to get all the info on the BitShares blockchain in one place. So here's why I'm so bullish on BitShares.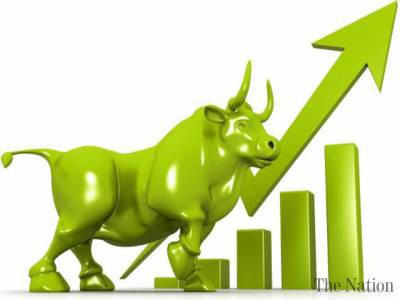 BitShares is known for being a decentralised exchange but in reality its so much more. It's an entire ecosystem just waiting to explode. I'll start off by talking about some of the great projects being built which are utilising the BitShares blockchain.
Eristica. This is a global decentralised mass challenge website. Think of, for example, the ice bucket challenge. You list a challenge with a reward and when someone completes the challenge they receive the reward via a smart contract. This project has been endorsed by the legendary John McAffe. Check out their website here: https://eristica.com/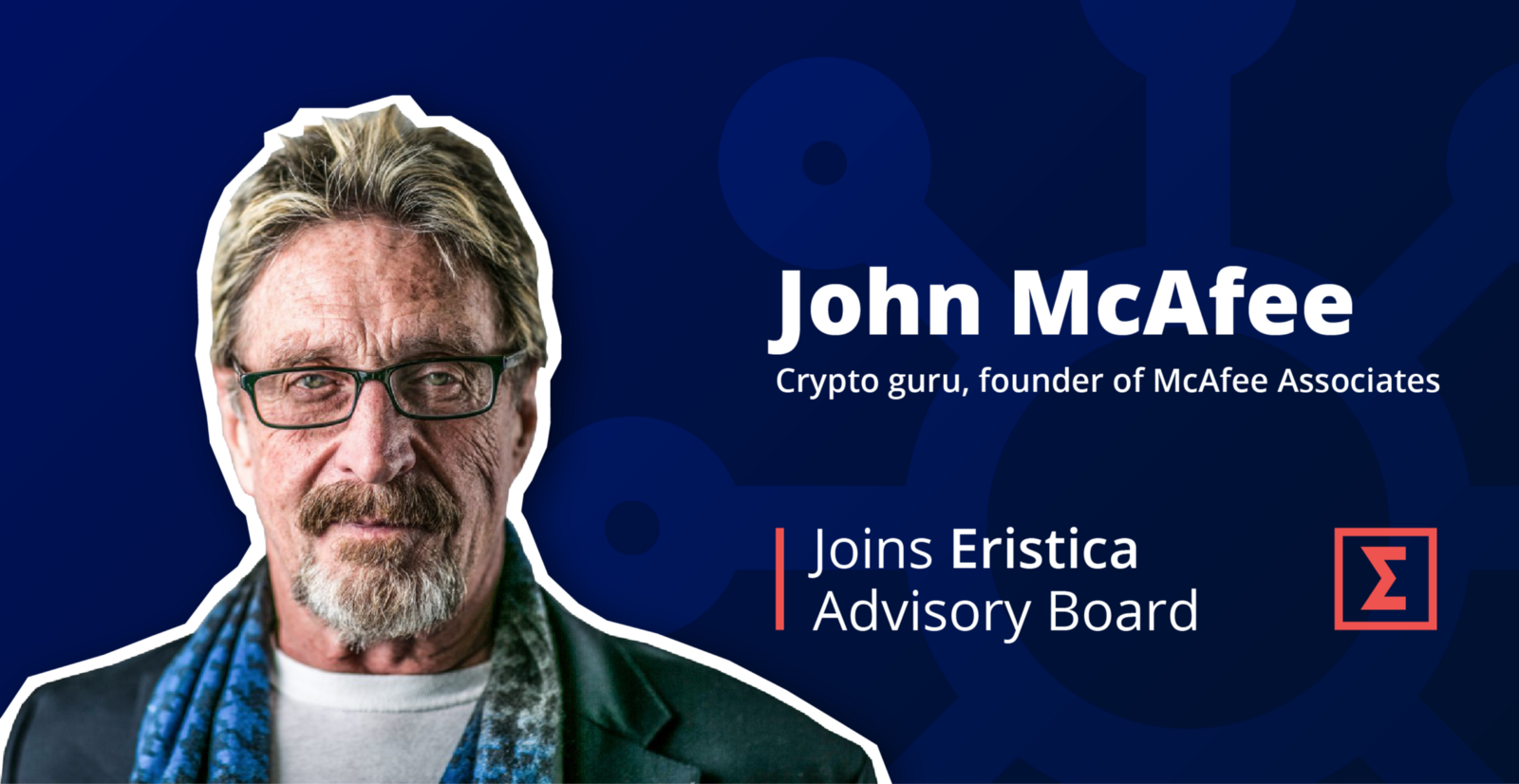 BitSpark. This is a big remittance firm, sending money all over the world using the BitShares blockchain and its collateral backed stable assets such as bitUSD. This project will allow people to send money home to their families with great ease and little cost and in my opinion will be very disruptive in its business sector. Check out their website here: https://bitspark.io/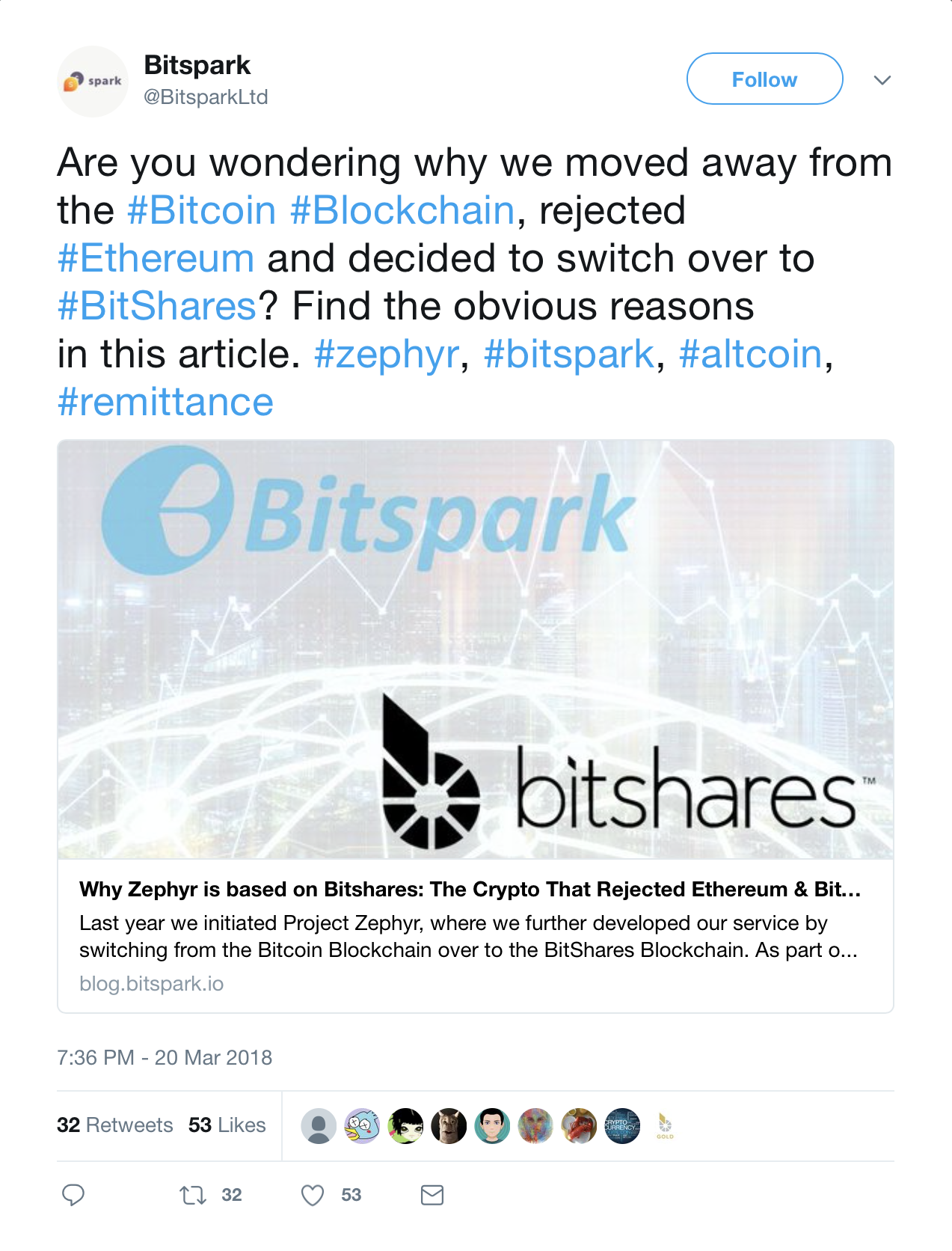 Quintric. This new project is one I'm most excited about. They are creating a new kind of cryptocurrency, one that's legal tender in many countries. You wanna know why? The International Gold Quint or iQuint is backed by Briefne's coin of the realm together with a basket of five other legal tender gold coins, consisting of the Canadian Maple Leaf, the Austrian Philharmonic, the Chinese Panda, the British Britannia, and the Australian Kangaroo. These coins are insured, stored in a vault and are deliverable upon request. They are also working on a credit card so that you can spend your Quint's in shops and an on/ off ramp to the BitShares DEX. So you'll never have to use Coinbase ever again! Check out their website here: https://quintric.com/
When you sign up for your free account, if you wouldn't mind using my referral link it would be much appreciated! You can find that here: https://escrow.quintric.com/#/register/baca17a1980b66060acca7d97082c028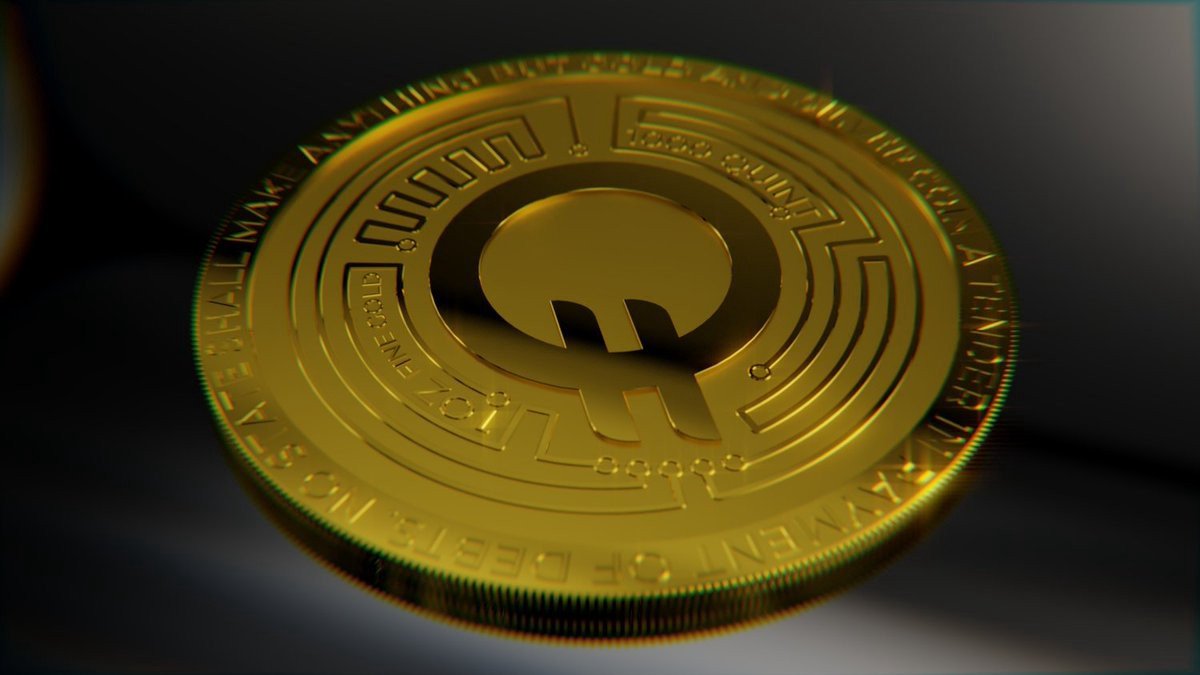 BitsFarm. This is a cool new farming game built on the BitShares blockchain a bit like that cryptokitties game on the Ethereum blockchain. Except this wont bring BitShares to its knees like cryptokitties did with Ethereum. BitShares can handle many many transactions per second but we shall talk about that later on. You can find their website here: https://bits.farm/en/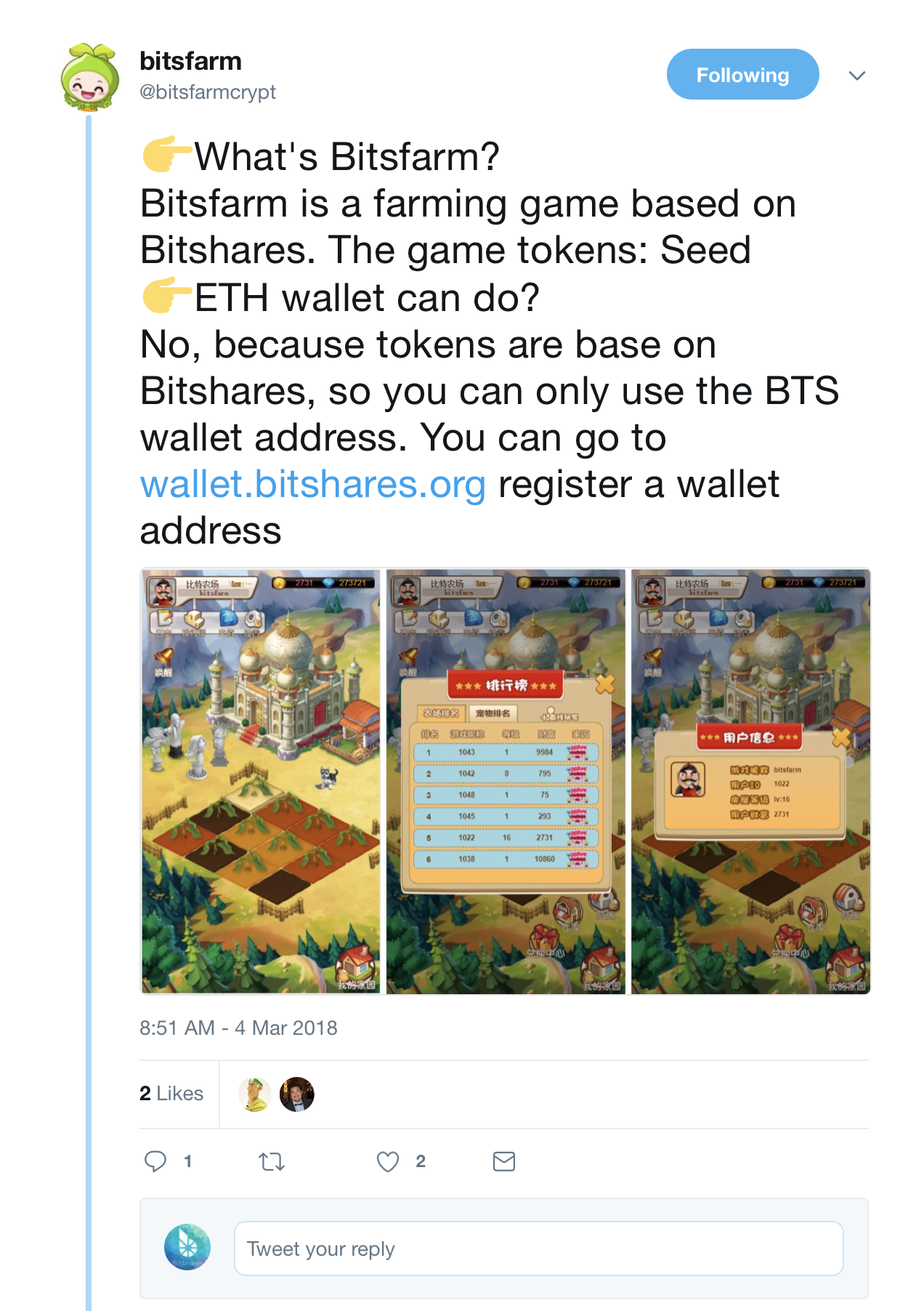 PalmPay. This project allows merchants to accept any digital currency at zero cost with its 100% free crypto point of sale software, all your business needs is WiFi and an android tablet or smart phone.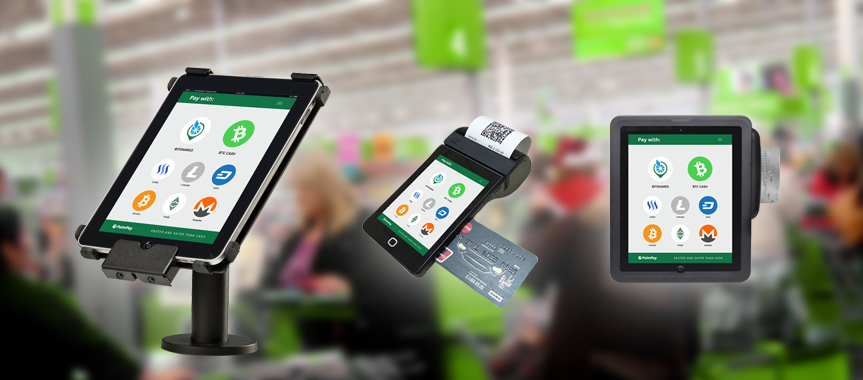 PalmPay uses the BitShares blockchain to instantly secure any transaction amount and has done so for over 3 years now, recently exceeding 3300 transactions per second. They also offer free technical support. Another cool thing I really liked about this project is they started a reward program for hosting crypto meetups, encouraging people all over the world to get together and talk about PalmPay, demonstrate its use and put it to work! You can check out their twitter page and see they are building a great community all over the world with this. Below is an example of one such meetup and you can find a link to their site here: http://palmpay.io/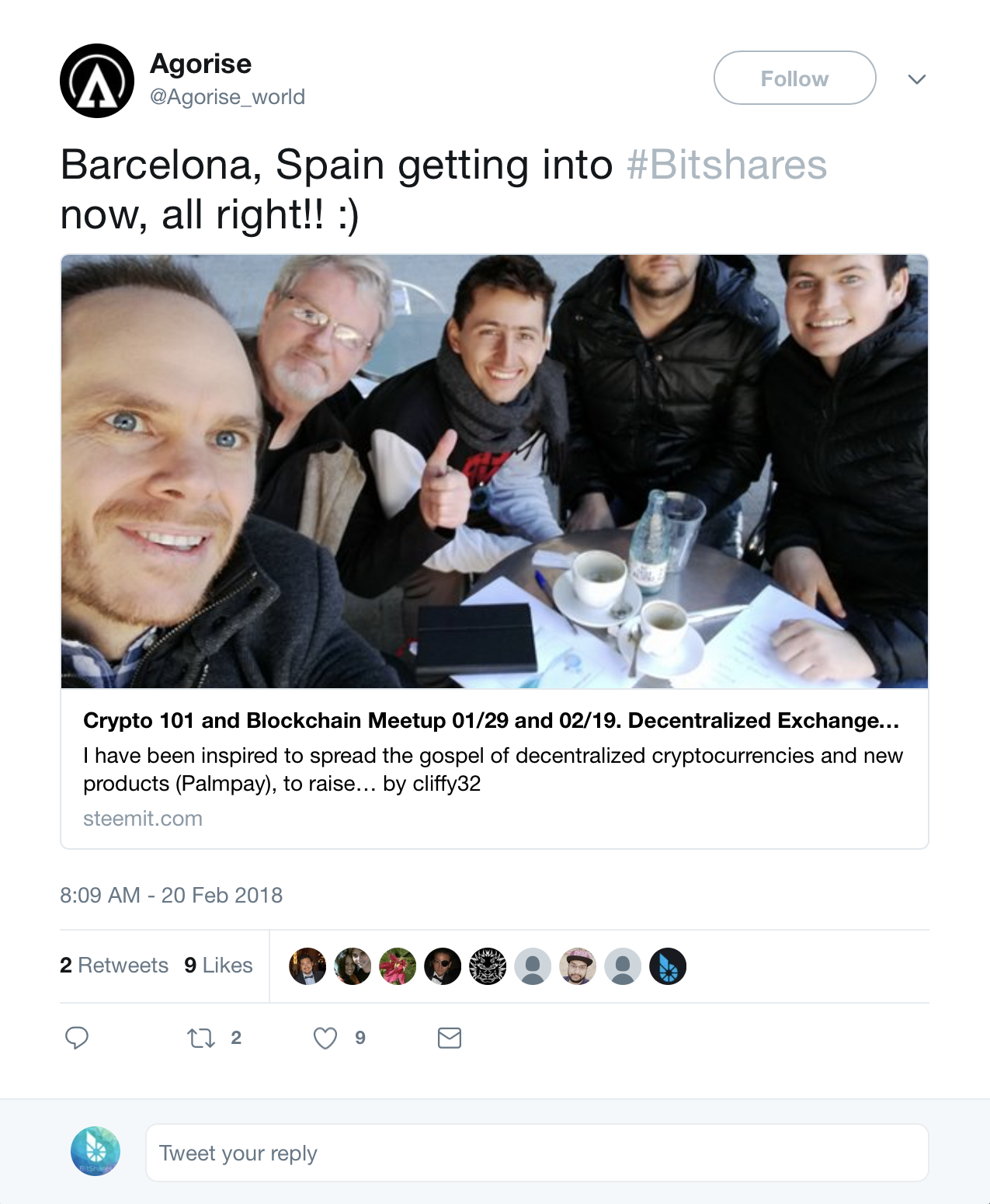 Crypviser. This project is building a secure decentralised social communication platform, ensuring your messages and other communication stays private. They have already released an iPhone app and will soon be releasing an Android app too. You can learn more about Crypviser & CVcoin by watching the three minute video below and you can also check out their website here: https://crypviser.network/
So as you can see there is way more to BitShares than just an exchange and there are way more projects than I have listed above working with BitShares, they are just some of my favourites. Lets now talk about the exchange side of things.
BitShares has a DEX (decentralised exchange) built into its wallet. So you can sign up an account without the permission of anyone and start trading right away. Pretty cool huh? It has stable coins, such as bitUSD, which are backed by collateral (unlike tether). You can send coins anywhere in the world virtually instantly as there is a 3 second block time. You can authorise your own loans by using your BTS as collateral. When you create a wallet address you can choose the account name rather than a load of random letters and numbers that we are use to in crypto. You can also create as many wallets as you want and have them all accessible from the same place. You can apply restrictions to accounts, take control of others, multi-sig etc. So you can basically be your own bank and setup an entire accounting system with you in complete control.
BitShares is built on Graphene technology which is pretty damn scalable, I can't remember the exact figures but the following website ranks the activity of blockchains and how under stress they are. Have a look and see how BitShares is doing in comparison to Bitcoin and Ethereum, then see how much stress its under in comparison too… https://blocktivity.info/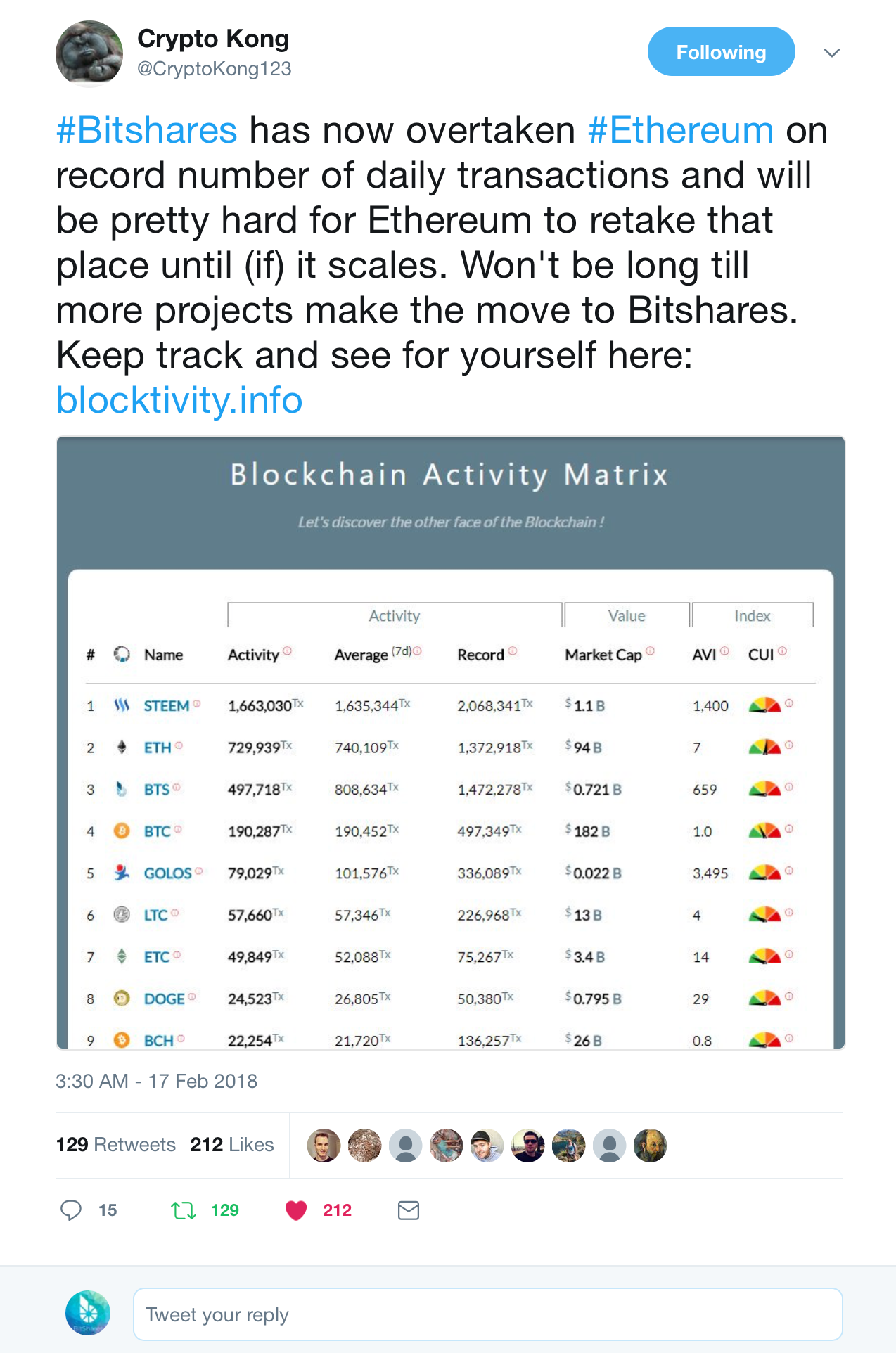 There's two popular exchanges (Gateways) that are built on the BitShares blockchain and the are CryptoBridge and Openledger. If you have a BitShares wallet address you can use it to log into either. You can find their websites here:

CryptoBridge - Decentralized Cryptocurrency Exchange
https://crypto-bridge.org/
OpenLedger - Decentralized Asset Exchange
https://openledger.io/welcome
Whilst we are on the subject of exchanges it would be silly for me to not mention two great projects with regards to automated trading…
Auton.io
Is automated trading bot software and according to their roadmap in Febuary 2018 work will begin on creating Autonio+ for the BTS DEX on Android and IOS. I have spoken to the team in their telegram room and can confirm that this is definitely going ahead. You can find their site here:
Users pay a low $50 monthly subscription using the issued NIO tokens to run the live trading system on their local…
DEXBot
This project really is something special and means a lot to me as I've been involved from the very beginning since we started discussing how to increase liquidity on the BTS DEX in the BitShares telegram rooms. DEXBot was a community driven project, a few of us got together and created a worker proposal to build market making software for the Bitshares DEX. Worker proposals are voted in by BTS holders and paid for out of the reserve pool of funds. Soon everyone will have access to free market making software allowing them the opportunity to make money from providing liquidity to any market on the BitShares DEX. We are also building a market makers community to help teach people with the end goal of creating a distributed community of market makers around the globe so that our markets are not controlled and manipulated by a few whales.
The DEXBot website is still under construction but you can find it here:
https://www.dexbot.info/
You can also join the market makers community room on telegram here:
https://t.me/BTSMarketMakers
As I mentioned DEXbot being paid for out of the reserve pool of funds it's worth mentioning that this pool of BTS is not in circulation. Everytime a change is made to the blockchain, everytime a transaction is carried out, a fee is paid. When a fee is paid, it goes to the reserve pool. These fees are small but with all the projects collectively creating millions of changes to the blockchain, these fees will soon mount up and end up in the reserve pool… Out of circulation. Basic supply and demand tells us that if you lower the supply and demand is constant or increasing that price will rise. This is why I'm so bullish on BitShares.
by Crypto Kong
Here is the Link to the original article from Crypto Kong on Medium:
https://medium.com/@CryptoKong123/why-im-so-bullish-on-bitshares-5b913401c8af