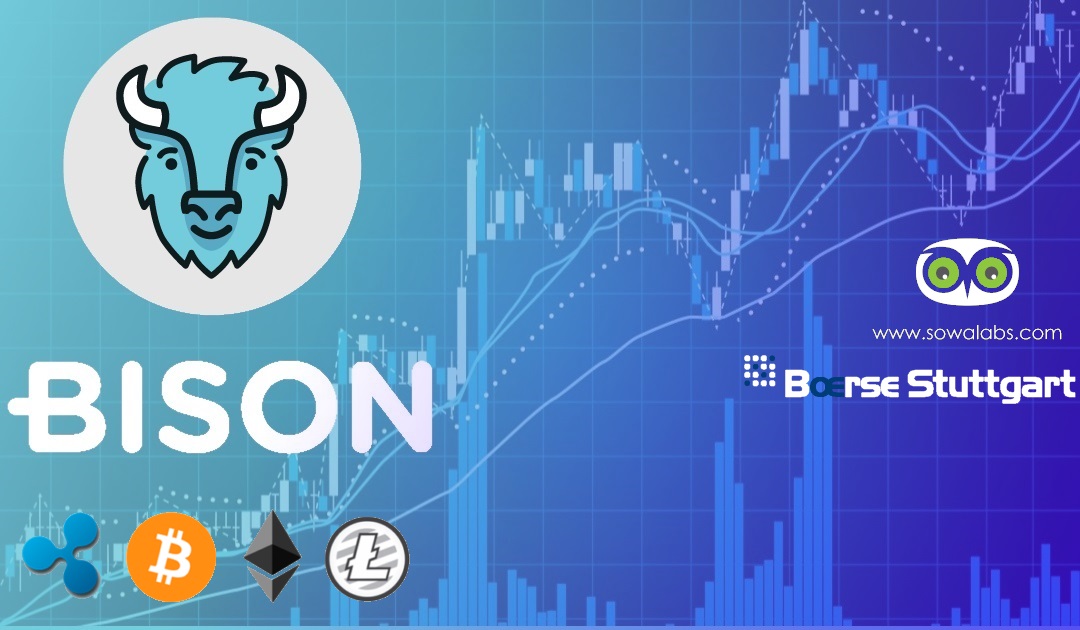 A startup (Sowa Labs ) bought by Boerse Stuttgart will launch a cryptocurrency trading app. From September, Bitcoin, Ether, Litecoin and Ripple can be traded with the app on your smartphone. It also provides a sentiment barometer for the markets, based on the evaluation of tweets.
With an annual trading volume of 81 billion euros, Boerse Stuttgart is the tenth largest stock exchange in Europe and the second largest in Germany. If you compare this with the daily trading volume of crypto exchanges, the Stuttgart Stock Exchange would still be in the top 10. But probably you can not really compare old and new assets.
However, as of September, the Stuttgart Stock Exchange will, at least indirectly, intervene in the crypto trade. The startup Sowa Labs, which was bought by the stock exchange at the end of 2017, announces the launch of a trading app for cryptocurrency trading. The name of the app will be Bison, which is an announcement, since the Bison is the wilder bull, and this is considered the mascot of the optimistic trader. The app is "powered by Boerse Stuttgart," the website says, whatever that means.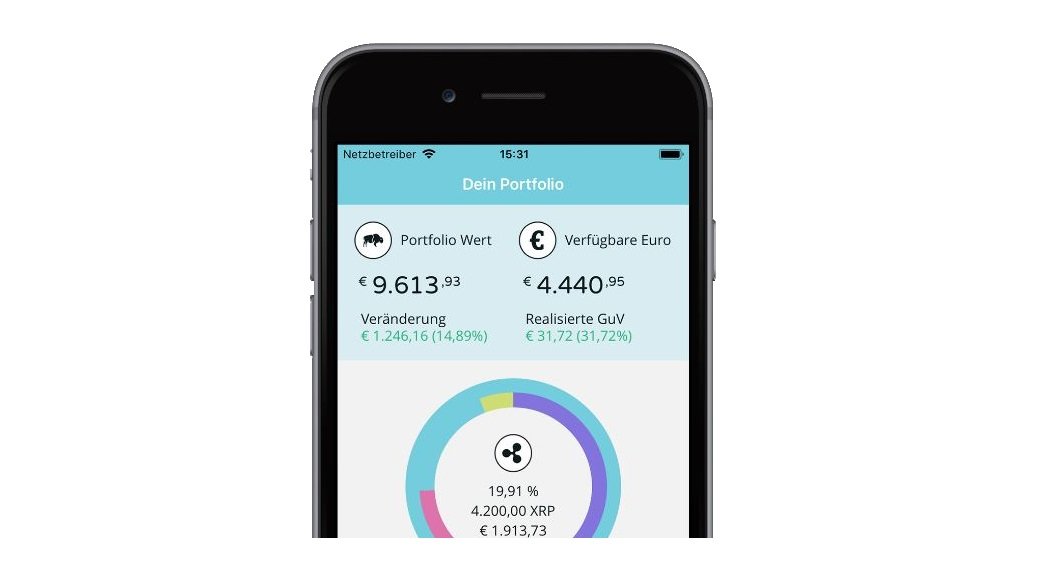 Bison promises to make cryptocurrency trading easy, "without complicated processes". Who downloads the app should be ready to go after just a few minutes. First you can trade Bitcoin, Ether, Ripple and Litecoin, further currencies are planned. With the crypto radar, the bison app will also try to help users navigate the wild crypto markets. Bison's servers analyze more than 250,000 tweets a day and send the result of the analysis to the app. The whole thing looks like this: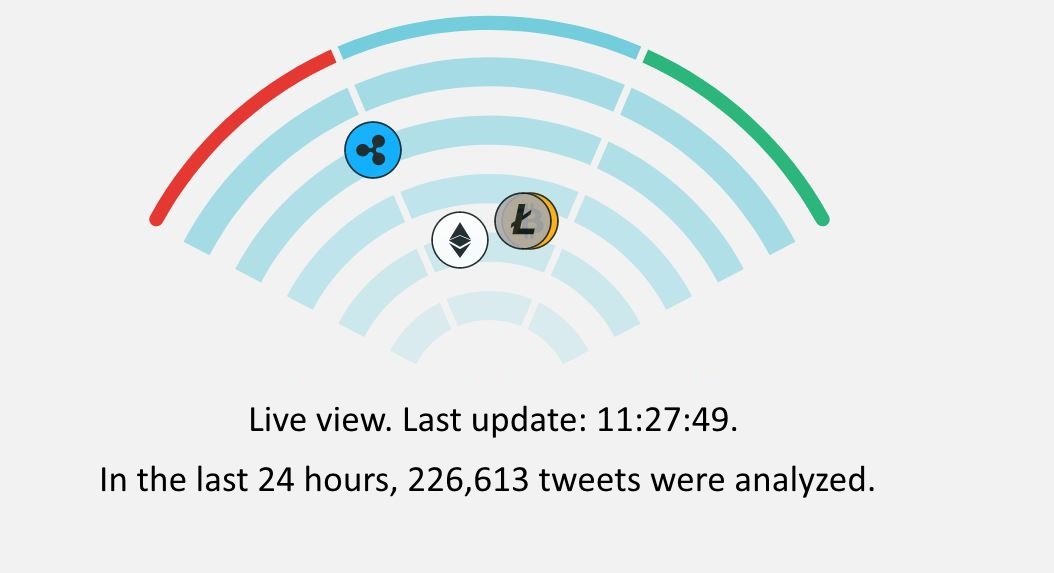 What it exactly means is hard to say. Maybe you should repel Ripple and buy Litecoin. If you want to know more, get on the app still insight into the hottest tweets discussed. To advertise the app, Sowa Labs gives away some cryptocoins to people who get a seat on the VIP list by signing up early. You can win 3x 1 Bitcoin, 10x 1 Ether, 20x a Litecoin, and 50x 50 Ripple. Whoever gets on the list by recruiting friends via his affiliate link increases his chances of winning.
Sowa Labs is a startup specialized in the predicative evaluation of data. In short, it analyzes data to provide clues as to where the courses go. For this, Sowa develops an artificial intelligence that should help banks, insurance companies and now also cryptocurrency trader to make the right decisions.
With an online survey of around 1,000 subscribers, Sowa has recently come to grips with the cryptocurrency market. The survey - a summary of the results can be found here - has brought some insightful results. Some examples:
More than 60 percent of the participants do not have an account on a crypto exchange, and those who have one have opened it in 2017 or 2018. Cryptocurrencies are still in their infancy even in the financial scene.
Of those who trade in cryptocurrency, very few are focused on one currency, while nearly 50 percent trade with more than three coins.
Of those who do not use cryptocurrencies, most hold back because they do not trust the exchanges, think cryptocurrencies are too risky, or lack the necessary knowledge.
Finally, it is interesting to note that much of those who actively trade cryptocurrencies are very optimistic, and that even those who do not trade are at least not really pessimistic.
Most critical are those who have never traded cryptocurrencies but other financial products.
But more exciting than all the scents is the news that the Stuttgart Stock Exchange now somehow has a foot in the crypto trade. This awakens the bulls. Or, better said: bison.
---
---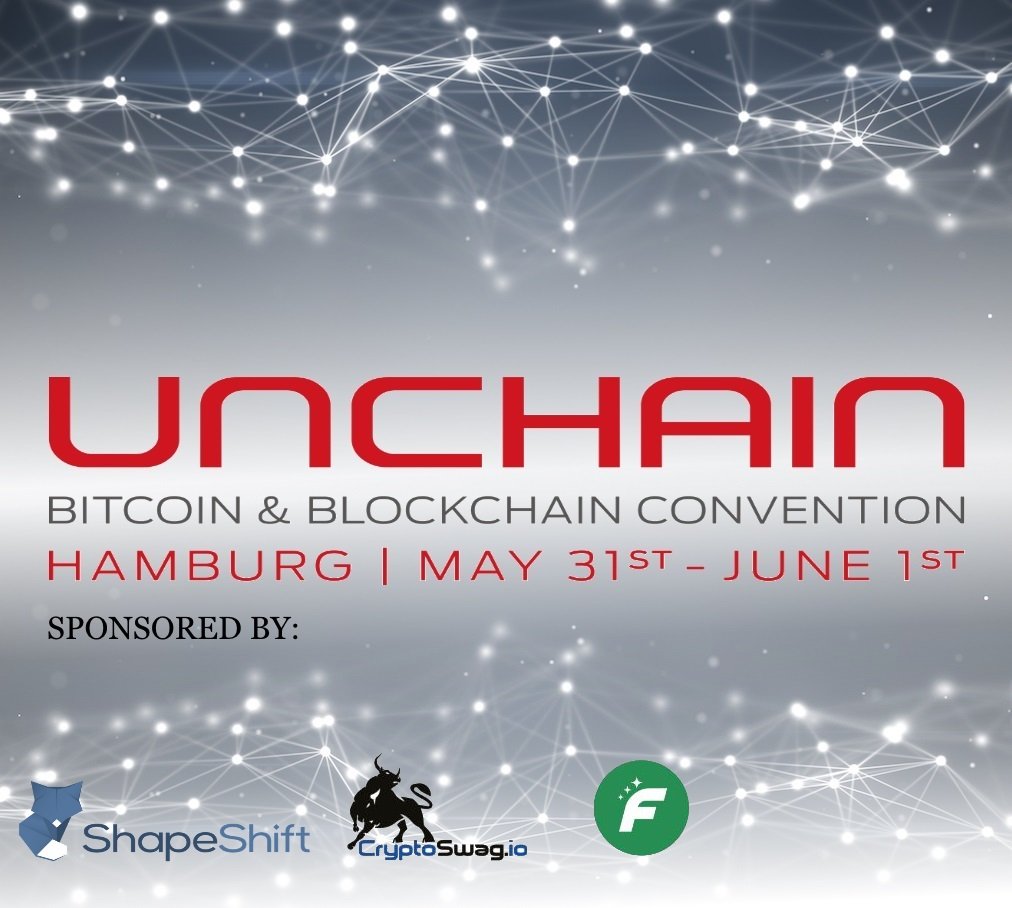 The largest German conference for cryptocurrencies takes place in Hamburg at the end of May. Some new speakers enrich the spectrum of topics that now covers everything that is happening in the virtual currency world. An extensive networking framework invites you to get to know each other.
Unlike most conferences currently taking place, the UNCHAIN is only marginally concerned with tokens, ICOs and blockchain technology. Instead, the political and economic importance of cryptocurrencies plays the most important role here. After all, stateless money is highly political because it is not influenced by politics.
The conference will take place on May 31 and June 1 in Hamburg. A total of 28 speakers will speak on a variety of topics. For example, Jeff Gallas, who co-founded the federal association Bitcoin and also advises Bitwala, should be mentioned. At the UNCHAIN he will talk about Fulmo, a startup dedicated to the Lightning Network. In contrast, Stefan Krautwald from FluzFluz will talk about an altcoin for the retail trade, while Michael Merz from Ponton explains how blockchain technology can stimulate the energy industry. Randy Hilarski aka @hilarski a well-known Steemian will participate as a speaker too but what his topics are I unfortunately do not know.
Edit post: @hilarski just told me that he had to cancel the trip maybe he will make it to the next UNCHAIN in June 1st and 2nd.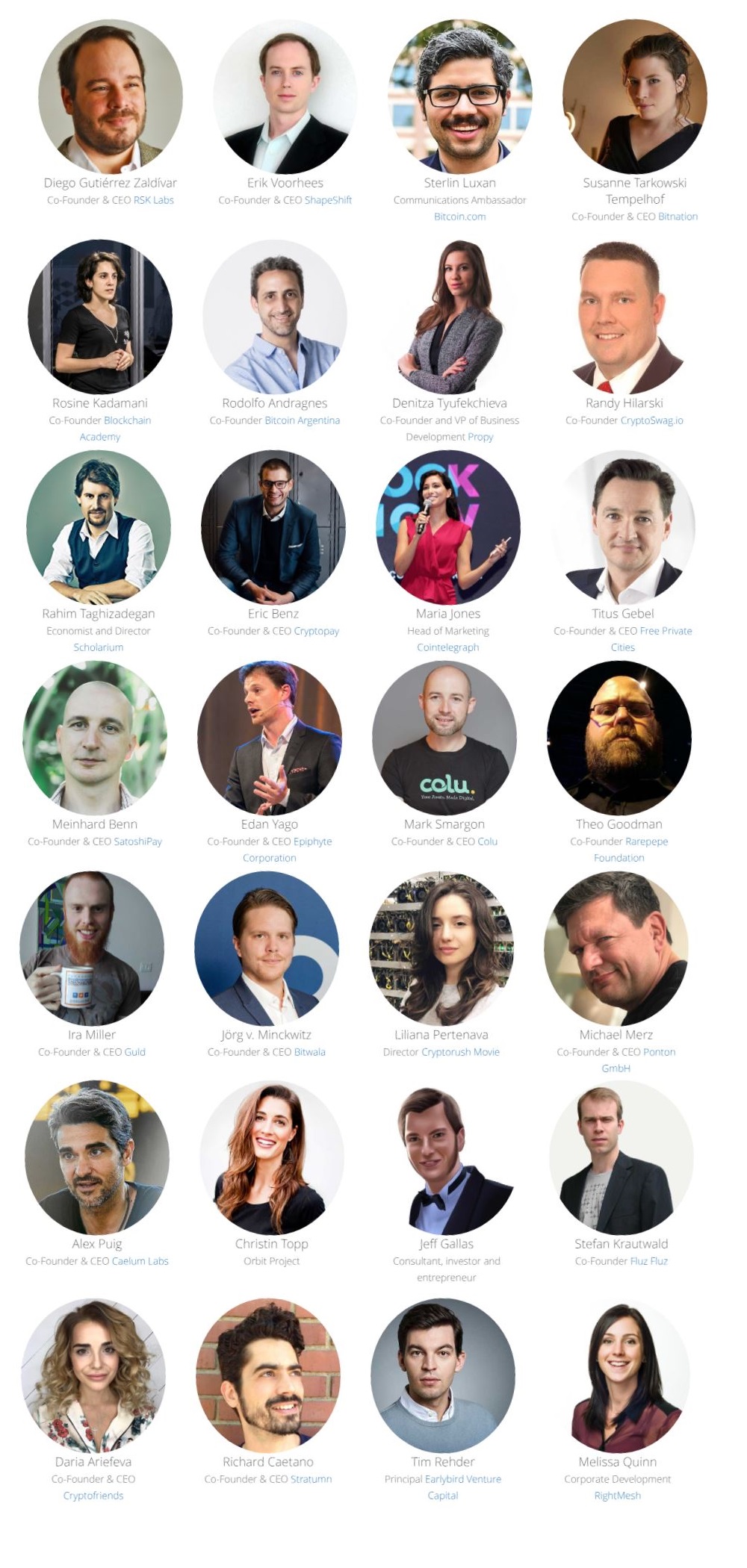 Thus, also the ubiquitous topics Lightning, ICO, altcoin and blockchain technology find room on the UNCHAIN. There are also representatives of established cryptocurrency companies, such as Cryptopay, Cointelegraph, Colu, ShapeShift, Bitcoin.com and Bitwala. Very interesting speakers are Tim Rehder of Early Bird Venture Capital, one of the big venture investors in Germany, and Rahim Taghizadegan of the Scholarium Institute Vienna, who is a representative of the Austrian School of Economics.
With this mix, the UNCHAIN promises to be a thematically colorful and exciting conference, aptly reflecting what moves the industry in 2018, without overly jumping on trends. A similar event has not yet been held in Germany.
For two weeks now you can order tickets for the conference. With 980 euros for two or 600 euros for a day, the price is not very cheap. However, more was required for comparable events with less select speakers. The tickets include catering and drinks as well as the entrance to the aftershow party on Friday. If you pay 2,500 euros, you can buy the UNCHAIN Experience Ticket, which also entitles you to participate in an extensive supporting program with the team and the speakers. This includes, for example, a warm-up before the event, a joint harbor tour and a joint breakfast. A good opportunity to make valuable contacts.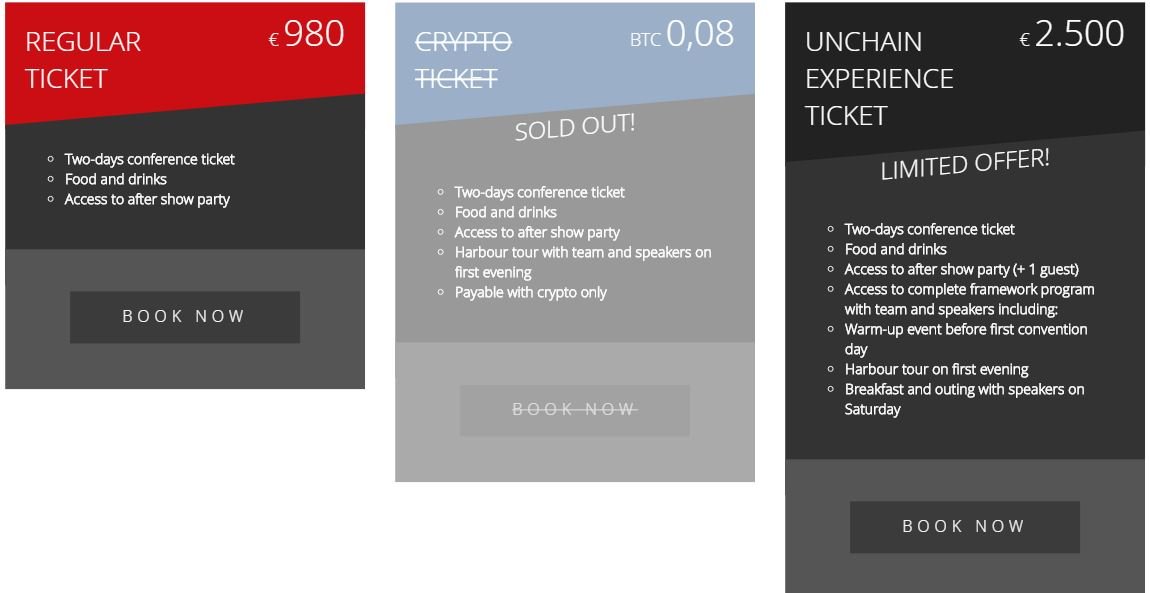 You can pay the cards with a relatively large number of currencies: Euro, Bitcoin, Bitcoin Cash, Dash, Ethereum, Litecoin and Zcash.
Incidentally, the number of tickets is limited to 300. Thus, each Speaker only barely more than 10 listeners come, a ratio that was so wanted by the organizers to ensure a direct and personal framework.
---
---
Image Sources:
Article headers created by myself


Have a nice day!
LOVE&LIGHT