Hello cryptocurrency investors, especially Masternode enthusiasts. It is my first article for the year 2019, and I am wishing you a prosperous new year!
It's your favorite high profit Masternode coin crusaders here again with a freshly baked news of an investment opportunity with high returns.
Proof of stake and masternode is the future of cryptocurrency and diversifying your investment hodling is the wisest choice you can make and investing in a good masternode coin is the best decision.
The IEX team has introduced an exciting opportunity for Masternode coin enthusiasts and investors and It is eminent upon my responsibilities to let you know.
WHAT IS IEX?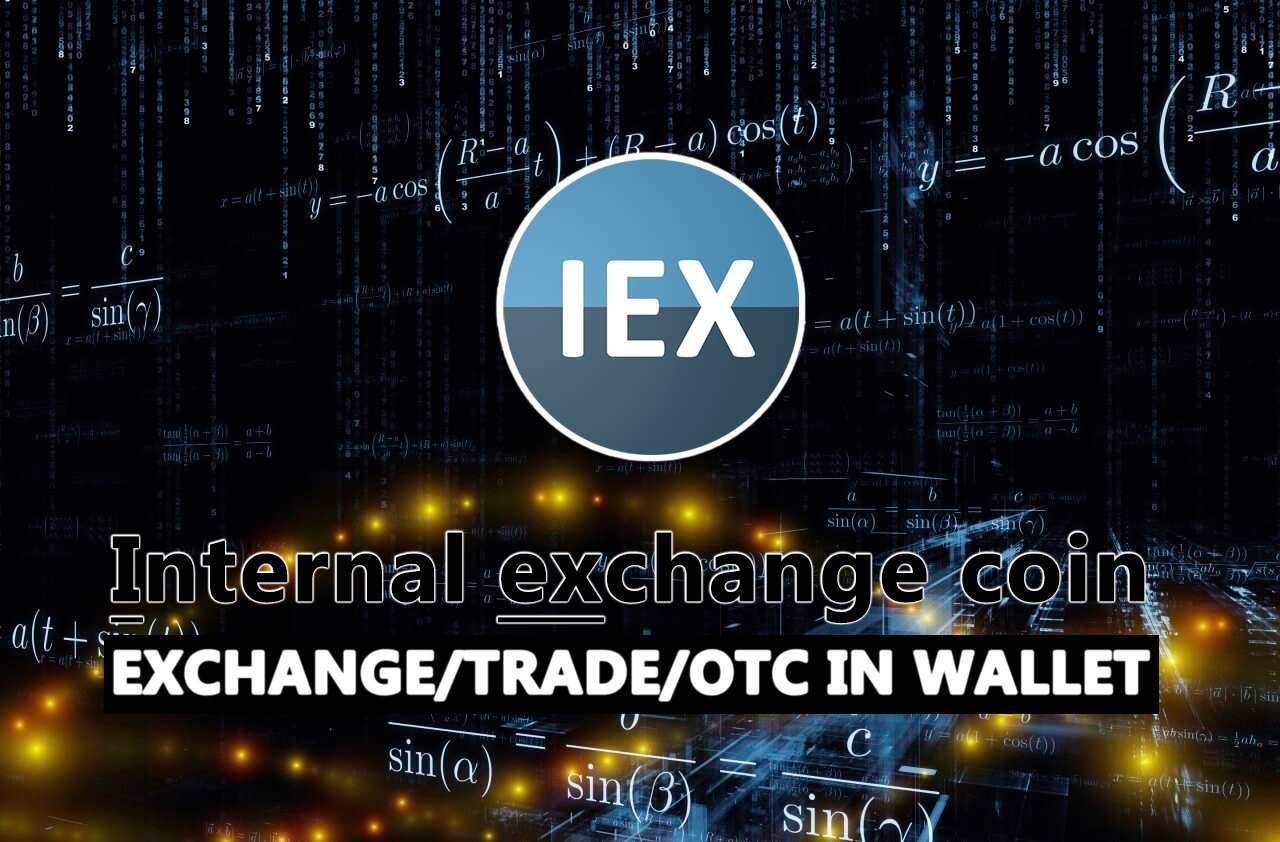 IEX is a multipurpose Masternode project that is on track to changing the game in MN offering. IEX is a mordern innovation and an opportunity to combine everything in one.
WHAT'S THE PROBLEMS TO BE SOLVED?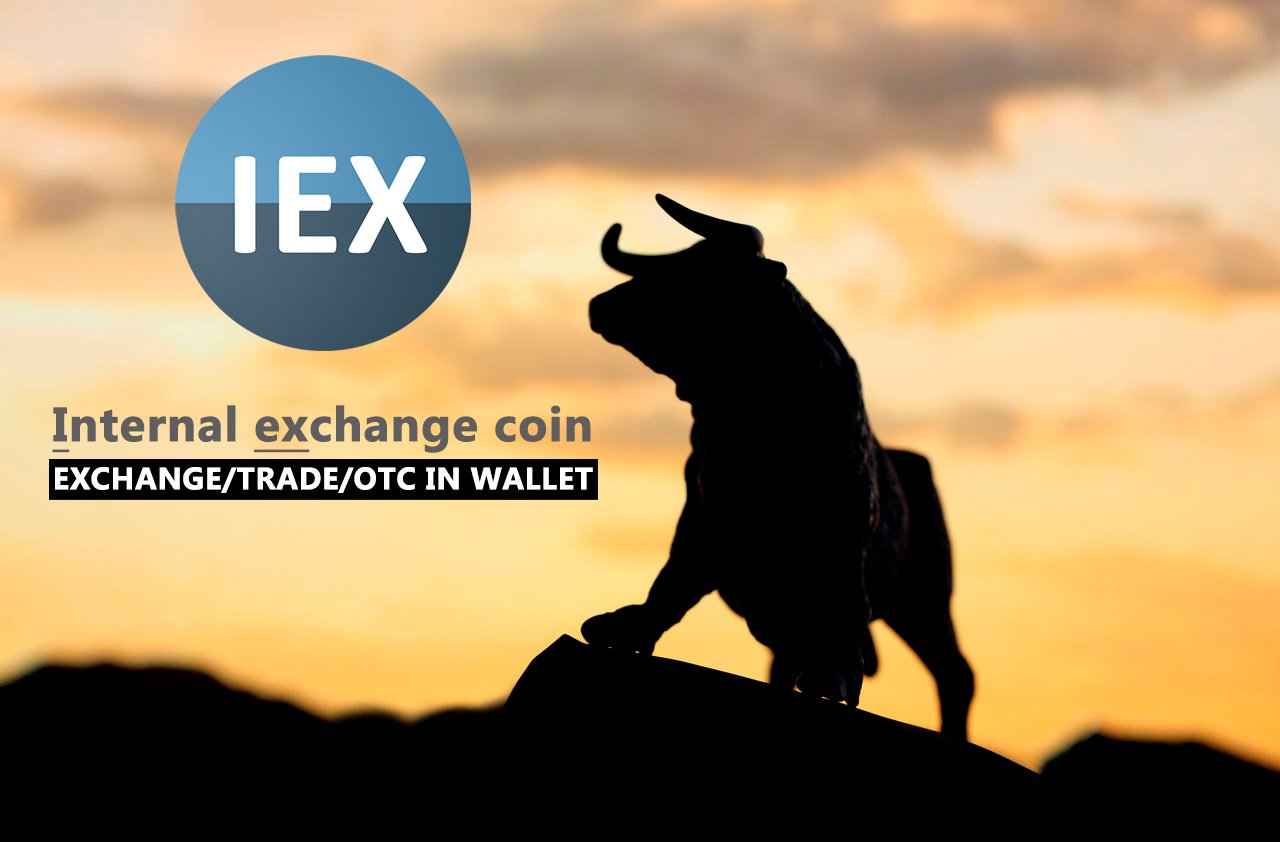 IEX will fuse the following important aspect of the blockchain into one, making it for users and investors to make the best use of platform.
Exchange:
A cryptocurrency exchange built into IEX wallet and operates mainly on the blockchain. This will be available for both desktop and mobile. What an impressive move.
OTC:
This will include P2P deals. It will be private with a robust security structure and it will be based on the blockchain.
MARKETPLACE:
There will be purchases and sales of goods and services through the various blockchain gateways that will be provided via IEX
WHY IEX IS A PROFITABLE INVESTMENT
DYOR, currently, the price for one IEX coin on exchanges is $0.56 and there is only 317,119 IEX coin in circulation. Out of this number, 137,119 will be frozen, not to be sold. After a while, the 137,119 will be burnt. That will leave only 180,000 IEX coin in circulation. Juicy!
With such a low supply, robust innovations regarding the project and the brain boxes behind this project, the price of IEX coin will experience a huge rise within the shortest possible time. The best time to get in is now.
SPECIFICATIONS AND REWARDS
Ticker: IEX
Type: PoS/MN
Algo: Quark
Block Time: 60 Seconds
Block Reward: 1-1-5-6-3-2 IEX
PoS Reward: 30%-20%-17%
MN Reward: 70%-80%-78%
Total Supply: 100 Million
Premine: 300,000 IEX (10 MN's & rewards will be burned)
MN Collateral: 10,000 IEX
Min Stake Age: 0.5 Hour
P2P Port: 14873
RPC Port: 14321
The team is an assemblage of competent individuals focused on building a revolutionary project.
Join other investors and IEX community on discord
https://discord.gg/QNFa8wB
Other Useful LINKS:
Website: https://iex.to
Twitter: https://twitter.com/iexcoin
Bitcointalk ann.: https://bitcointalk.org/index.php?topic=5090077
MNCN: https://mncn.online/coins/IEXIEX
MN LIVE: https://masternode.live/currencies/IEX/InternalExchangeCoin
Coingecko: https://www.coingecko.com/en/coins/internal-exchange-coin
Exchanges
https://www.finexbox.com/market/pair/IEX-BTC.html
When I see a project with very good and possible high returns on your investment, I can easily spot it. And IEX is what you need. Do your own research and take your investment decision wisely.
Some bounties are ongoing on discord to reward community engagement and supporters.
Be a part of IEX community. Join use on discord https://discord.gg/QNFa8wB
HAPPY INVESTING!!!