Hello masternode cryptocurrency investors, there are many times you miss out from investing early enough because you were unaware of the ICO/Pre-sale phase. I'll be quick to introduce a new masternode coin project to you.
A good Masternode guarantees profitable passive income, and passive income is the key to financial success, I.e money growing alone.
LYBERIX Coin and Lyberix algorithm works with PoS mining, that is, the more Lyberix coins you have in your wallet the more you will earn.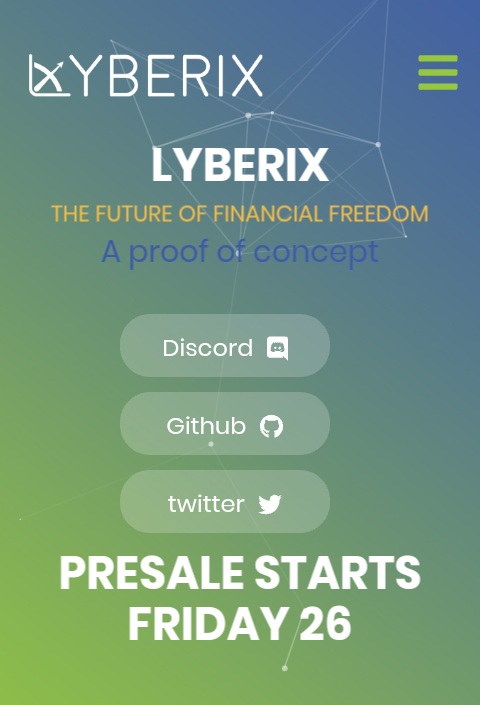 Lyberix development team claim Working with Lyberix is the opportunity to implement a system that earns you more massive income, increase over time and gives you the freedom to continue living your life. That sounds great!
COIN SPECIFICATION
Name: Lyberix
Symbol: LYX
Algorithm: X11
Rewards for MN: - 80%
Block Time: 1 minute
Staking age: 4 hours
Maturity: 50 blocks
Max Supply: 300.000.000
Mn Collateral: 3000
Premine: 120.000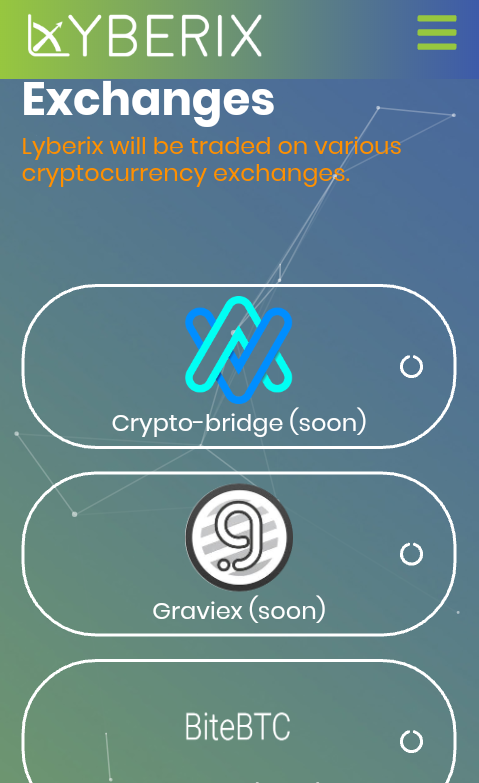 MASTERNODE PRESALE STARTS ON FRIDAY
Lyberix Coin team have announced resumption of presale of their masternode, 26th Oct. 2018 being Friday. This will be transacted on their Official discord server.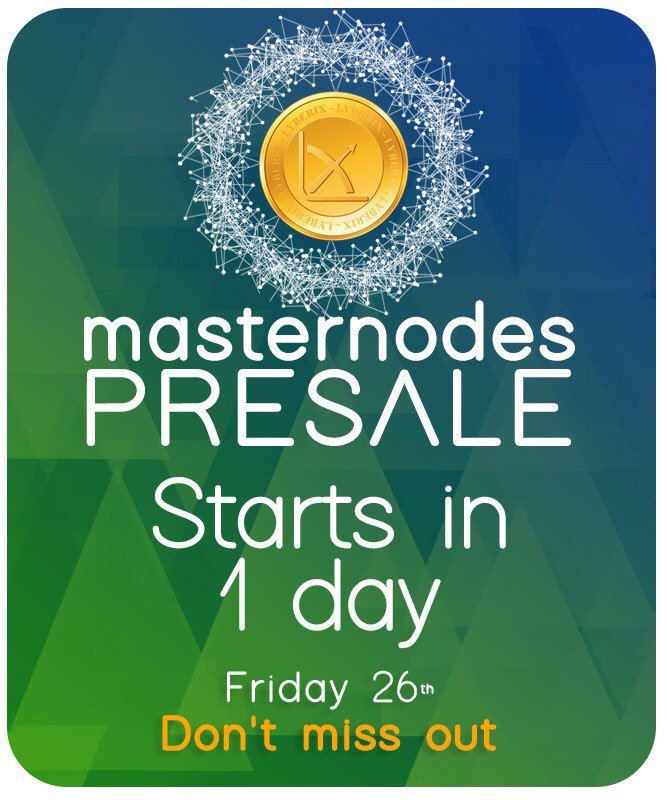 For more information and further research about this project. Send links below:
Discord community:
https://discord.gg/rWDN33z
WEBSITE: https://www.lyberix.com/
BitcoinTalk:
https://bitcointalk.org/index.php?topic=5048259.0
TWITTER: https://twitter.com/lyberix1
BLOG: https://lyberix.com/blog
This project shows potential to profit investors. Take a look at it and happy investing.
DYOR!