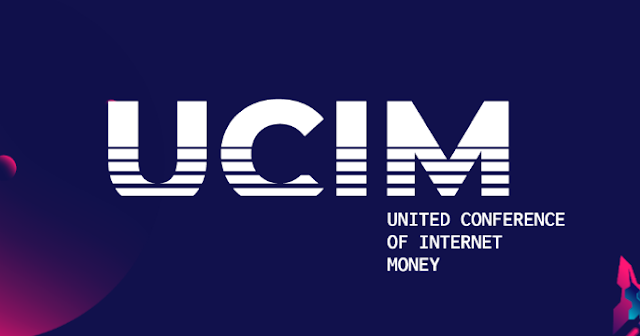 The world of the internet is constantly evolving in a way never seen before. With technologies like blockchain setting new standards with limitless opportunities, the road ahead seems promising. Over the last decade, there has been a phenomenal growth in the blockchain-based crypto industry with wide spanning application. Offering boundary-less and friction-free ecosystems, the crypto industry is the mecca for constant innovations and efficiencies.
javascript: void(0);
One such efficiency is introduced by Fanfare, the world's first social commerce network based on the revolutionary blockchain technology. Taking note of the quintessential shortcomings of the prevalent social media and eCommerce industries, Fanfare offers solutions that are not just unique but equally rewarding for all the participants. With the social commerce industry set to grow by a staggering 34% by 2021, with an estimated revenue potential of $165.59 billion, Fanfare is the first company to unlock the true value of social-commerce using blockchain.
Consumer influencers have the potential to drastically transform the future of social-commerce and there is no better technology than blockchain that can fuel the same. Reiterating its vision of a decentralized economy, Fanfare has entered into a strategic partnership with United Conference of Internet Money (UCIM) that's set to initiate another neo-revolution.
UCIM is a blockchain and cryptocurrency conference being held on 26th and 27th November 2018 in Singapore. With futuristic technologies paving the way for a better tomorrow by narrowing the gap between physical and digital realms, the seamless integration of internet money for a decentralised economy is now a reality that's waiting to manifest itself. UCIM aims to create a platform that brings together start-ups, thought leaders, investors and the media for a combined exploration of the enormous power and potential of the decentralised industry and its subsequent impact on the economy. Intriguing discussions, investment opportunities, and unique networking to forge self-sustaining and long-lasting partnerships, ideas and dreams- UCIM offers it all.
"The Fanfare community truly believes in decentralization and would continue to support and promote similar initiatives by UCIM in the future, as well for a long-term partnership. It's all about decoding and acknowledging that events like UCIM are pivotal in uniting like-minded people who can discuss, innovate, and showcase to the world the limitless opportunities and benefits of blockchain and other disruptive technologies," shared Fanfare CEO Vincent Lim. "I received a speaker invite from the conference and immediately realized the scope it beheld, which led to this strategic partnership," he added.
Fanfare and UCIM share a common vision for futuristic technologies that can help harness the enormous benefits of a decentralised economy. This strategic partnership is a reflection of such a vision. Bringing greater rewards to consumers, letting the world know about the unmatched potential of a decentralized world, offering unique opportunities for startups and organisations to showcase innovative ideas and concepts, letting investors and entrepreneurs have meaningful interactions; these are just some of the ways in which this partnership will redefine the future.
About Fanfare
Fanfare offers a unique platform that is capable of providing brands and their owners a close and direct relationship with fans, as well as content creators. An ecosystem that's powered by a universal currency, thereby eliminating the need for any intermediaries. In the process, Fanfare resolves the fragmented inter-connectivity that's rampant in the existing social-commerce industry.
For more information about UCIM , you can send message to https://t.me/UCIMIO
Website: https://www.ucim.io/
Facebook: https://www.facebook.com/UCIM-United-Conference-of-Internet-Money-1815207551894958/?ref=br_rs
Telegram: https://t.me/UCIMIO
Twitter: https://twitter.com/ucimofficial
Author:dhavid19
Bitcointalk Profile Link:https://bitcointalk.org/index.php?action=profile;u=1795848
Eth wallet address:0x2e0aE95a7871c8A38A513981904410d07DD96231