This is a supplement to the WORX coin research that I have been conducting. (I can only say this for sure -- blockchain is a very interesting learning experience!)
A few days back, I did execute a change in stack size and the reasons behind is outlined in this steemit blog post.
So I now checked how it behaved. By taking a look at the number of stakes I have compared to the entire WORX blockchain. The question being: Is this really lottery? Or is there a logic to explain it? (And with this the behavior of Proof-of-Stake in general.)
To cut the story short, yes.. modifications on the stake stack size did have its improvements. But I'm seeing that it is not just the only thing that changed in the blockchain. Other people in the richlist have closed their wallets and that did skew the rewards system.
Taking a look at the blockchain data by going back several blocks, I noticed something quite conclusive.. First the data..
Going back 2,500 blocks from block 281681.
.. 5,000 blocks from block 281681.
.. and 12,500 blocks from block 281681.
The columns are (A) WORX wallet address; (B) count of Stake Rewards; (C) average input stack Size; (D) median of input stack Size; (E) % of Total Count; and (F) RichList Rank.
Based on the list, it seems that the top most occurrences of stakes are in their order on the richlist, regardless of input stack size.. So for WORX coin, rewards for staking your wallet will relatively depend on the total number of coins in the wallet.
As seen from the list, many of those listed still have the default (or are near the default) stake size of 30 coins.
If this information has helped you in any way, send me a tip via this WORX address: WShjWUBHmXaiuqauauhMeDK93S3ac2xDXC
Thanks! (vote for them as witness!)

---
Sponsored ( Powered by dclick )
![RXA3080BLic2_3486x2369_e40df71daf915a74361ae30c0a9...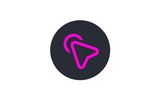 This posting was written via
dclick the Ads platform based on Steem Blockchain.