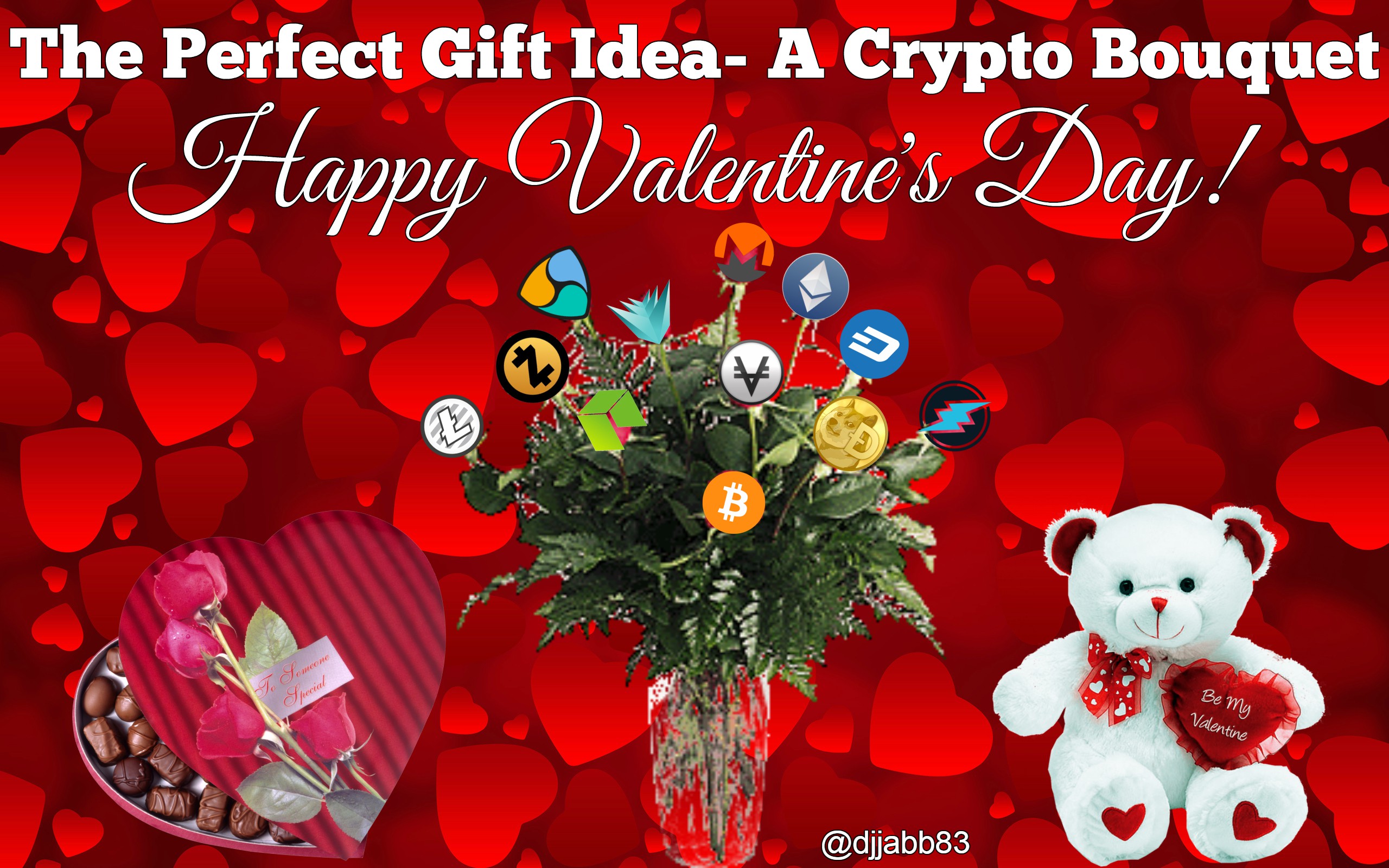 Happy Valentine's Day to all the lovebirds out there. Do you want to get your significant other the perfect gift today? Then why not pick up a nice assortment of crypto coins?
Today has been an excellent day so far in the cryptocurrency market. Bitcoin is making a move, hopefully, to $10,000 for the first time this year. At the time of this writing, Litecoin has seen a 32% upswing over the past 24 hours, pushing it over the $200 mark. Stellar, Monero, and Dash all enjoying over 12% gains today. OmiseGo at almost +20%. It seems like almost every coin has been surging up today. Perhaps we will start to see more and more green days from now on.
So, make sure you get out there and get your orders placed today. Because we may be hitting the moon, soon. And I would hate to hear that people missed out on the rocketship just because they spent all their money on traditional roses and chocolates today. Instead, go and pick up the best bouquet around, the Crypto Bouquet.
Feel Free To: