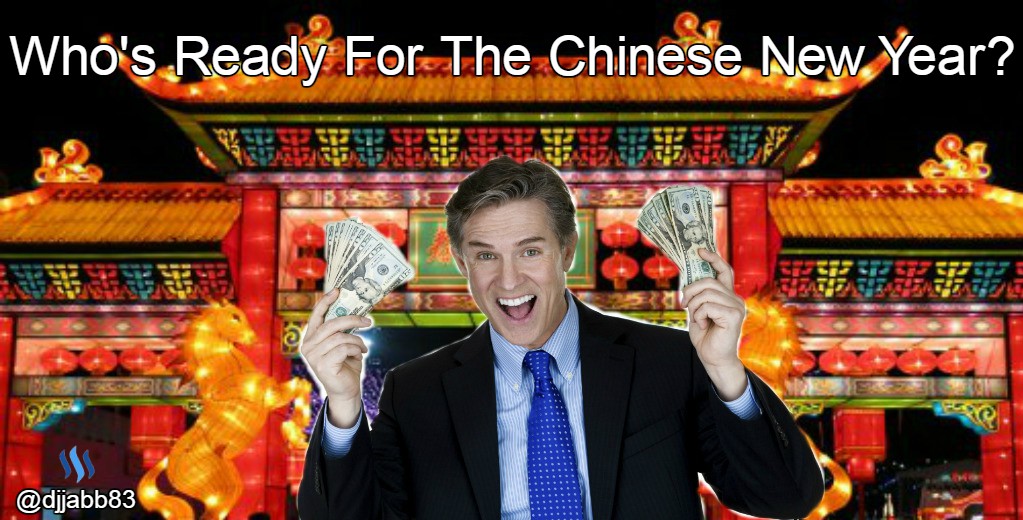 This Friday, February 16th, marks the official start of the Chinese New Year, also known as the Lunar New Year or the Spring Festival. It is basically a two week long celebration that is comparative to Thanksgiving, Christmas, and New Year's Eve all wrapped in to one giant holiday.
People travel from near and far to celebrate with family and enjoy traditional reunion dinners. Children receive red envelopes which contain "lucky money" and well wishes for the new year. If they're really lucky they will receive a digital red envelope full of bitcoin or other crypto coins. And on New Year's Day everyone cleans their homes to sweep away bad fortune. But there are several ties to this holiday that link it to the cryptocurrency markets.
In the weeks prior to the lunar new year, people in China and other Asian countries withdraw massive amounts of fiat to help buy presents and support themselves for the two weeks they will be off celebrating the new years festivities. This withdrawal of fiat includes selling off massive amounts of crypto, which in essence drives the prices down. I believe that has been part of the reason for this recent "collapse." But, never fear, this happens every year.
For at least the past five years, a drop in the crypto market has happened on the lunar new year. Once the new year is over, the market blasts off to the moon. People get back into the daily norm and start getting any unspent funds back into the cryptosphere and onto the blockchain.
So, if you have been wavering on the edge of should you buy some alt coins or bitcoin, this may be your last chance to do so at a reasonably cheap rate. Because the popular belief is that green days are to come. Very soon. So, this is where I ask you, are you ready for the Chinese New Year too?
Please Feel Free To: