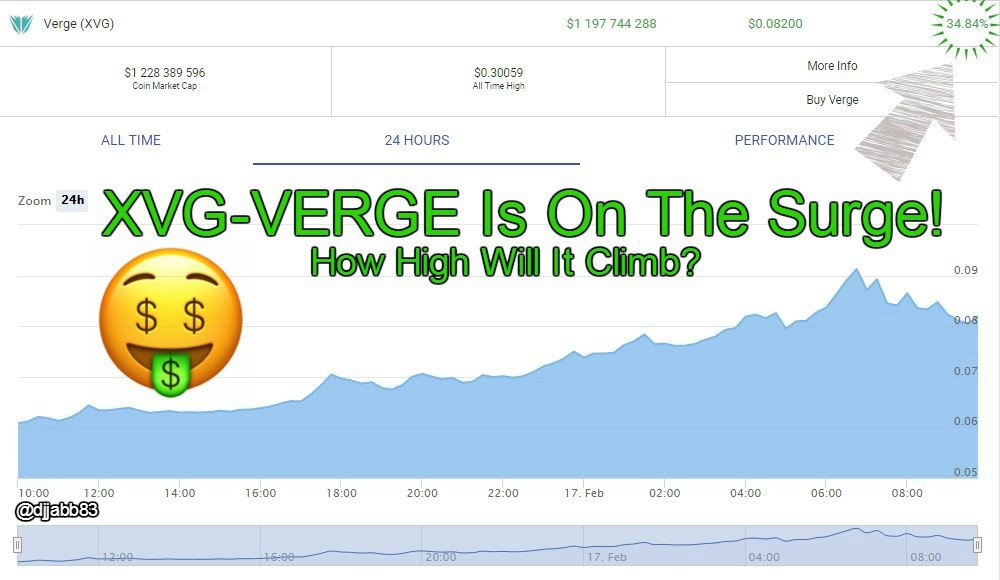 Today's breakout is brought to you by the fine folks who believe in XVG. Today alone, XVG has surged up over the 40% mark. What news today has brought on this massive climb?
Not only is the privacy focused, secure and anonymous cryptocurrency, XVG, being listed to new exchanges almost daily, it has also gained a new promising partnership. This new partnership is with TokenPay. TokenPay(TPAY) claims to be like Bitcoin on steroids. TPAY is a decentralized and self-verifying payment platform project, based entirely on mathematics. It is designed to enable secure transactions between multiple parties.
Check out the official tweet from TokenPay.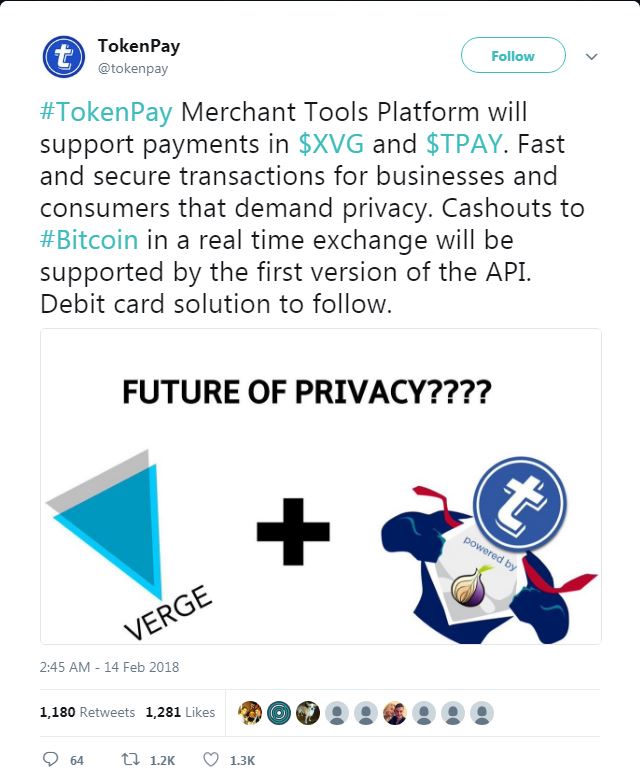 There have also been reports, whether true or not are unknown, of XVG being adopted by gaming goliath Com2us for microtransactions. Com2us has been in the mobile gaming industry since 1998, one of the first companies to create games for mobile devices. Com2us has intentions of allowing XVG as payments towards in game purchases. But, like I said, this is just rumors as of now. But definitely keep your ears open for more news on this.
Those of us who bought in near the all time low are really enjoying this kind of movement. Here's to hoping everyone makes some good money today and continue through the year. HODL TO THE MOON!
Please Feel Free To: