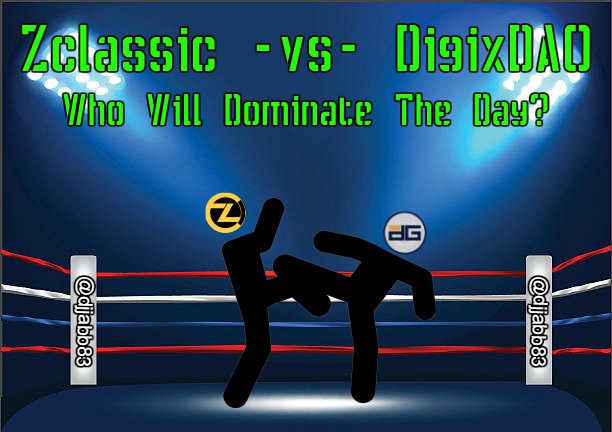 Among the sea of red that is happening so far today, stands two opponents. Each bolstering over 30% gains for the day. Each fighting for dominance. The opponents for today's top dog status are Zclassic and DigixDAO.
Zclassic is on the verge of a double forking today. It, itself, is a fork off of zcash and later today zclassic will hard fork with bitcoin to create bitcoin private. The news of this hard fork spread earlier this month and has created some uncertainty amongst the crypto community. But one thing is for sure today, people are making their moves and picking up as much zclassic they can in order to receive some free bitcoin private, after the hard fork goes into effect.
DigixDAO has been killing it today. Up over 36% and up a total of over 90% in the past week. DGD has been breaking all time highs multiple times today. DigixDAO was the first ever crowdsale offered on the Ethereum blockchain and has created a new cryptocurrency backed by actual bars of gold. Holders of DGD receive rewards related to DGX, a token that represents 1 gram of gold. The way DGD has been moving lately is remarkable. For those that got in early with this project, congrats to you. Enjoy this sudden rise to dominance!
My prediction for today's crypto coin Top Dog showdown is DigixDAO. I think zclassic will eventually slow down later this afternoon, once the hard fork takes effect. But who knows how long DigixDAO can rule the day.
What are your predictions for today? Will DGD maintain the top dog status? Or will zclassic rule the day? Let me know in the comments below.