bitdegree is a decentralize application that focuses on online courses like Udemy, coursera and other online learning.
Please read below...
---
||Home||
|Website|Twitter|Facebook|LinkedIn|
---

---
BitDegree uses a company that wants to hire employees to help fund online courses for employees.
For example a xxxx company is looking for a worker in a blockchain developer. The company will then finance the course while fully collaborating with Bitdegree.
Bitdegree began in the august 2017 and began launching the ICO by the end of December 2017. Bitdegree is an ethereum token erc20. A bit of detail with bitdegree from coinmarketcap. rank 1236 on December 7, 2018.

Among the courses available in bitdegree.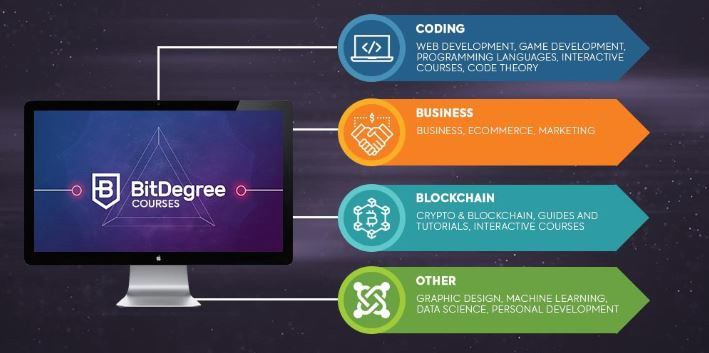 How Bitdegree works?
Companies provide incentives to people taking part in training courses offered by Bitdegree to learn new technologies or services. By providing incentives, companies clearly indicate the demand for certain qualifications and inform the skills required to use newly introduced technology or services effectively. By capturing this signal, students will develop skills and knowledge to use new in-demand technology in the industry. Job seekers take part in subsidized courses to develop advanced skills in selected technologies.
Companies that provide incentives to students enrolling in subsidized courses and will offer jobs to well-performing students.
Students are incentive takers while the Incentive Creator habits consist of employers, digital service providers, government institutions or ordinary citizens. The Incentive Creator will determine the maximum number of applicants, the date and time of the enrollment course, and how long the incentives are available to the enrolled students. They will pay using Smart Contract technology, ethereum.
And when it comes to BitDegree, the smart-incentive smart contract receives proof of verification of the study effort from BitDegree and payment issues for verification and enabling the study effort.
For more concise understanding, see the diagram below.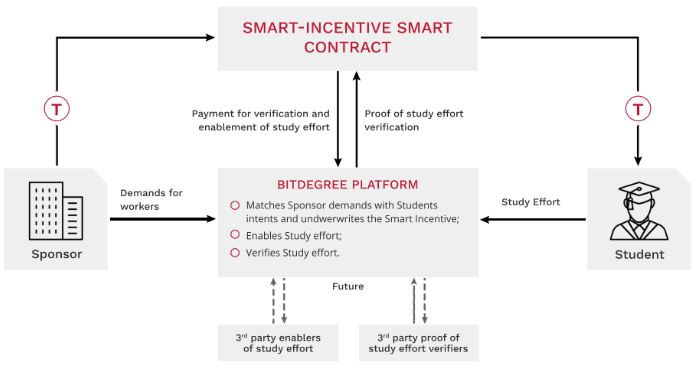 This platform has gained support network through its advisory board. CO - Founder of Electronic Arts, Jeff Burton,
![](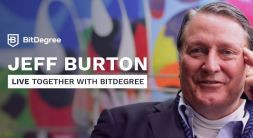 )
a leading gaming pc, mobile phone, and xbox has taken place as a Bitdegree Advisory Board.
advantage
Here is an example of the content or course contained in the bitdegree. Users can play the vedeo and also can download attachments depending on the tutors.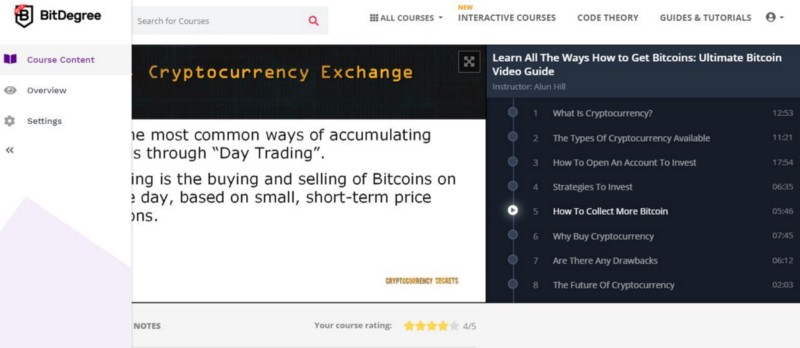 Bitdegree will also certify who has successfully completed the course. In our opinion, it may not be useful if the course is just a regular course. But it may be helpful if the course taken is a technical form that is used for a job. for example, programming courses such as javascrypt or highly technical PHP will certainly help programmers when selling themselves in an interview session.
For whom bitdegree
In bitdegree you have the skills and want to be a teacher or study in bitdegree according to the course you want. For the time being, bitdegree provides a special course for programmers to add skills in the field of IT as well as cryptocurrency.
Bitdegree actively launch their marketing program. among others are.
Freecourse
discount course
Discounts for users using the BDG token
Affiliate
Freecourse & discounts
Not least is this bitdegree, they also provide a lot of freecourse that I think is worthwhile to learn even though it's free. Example course to make follower in twitter.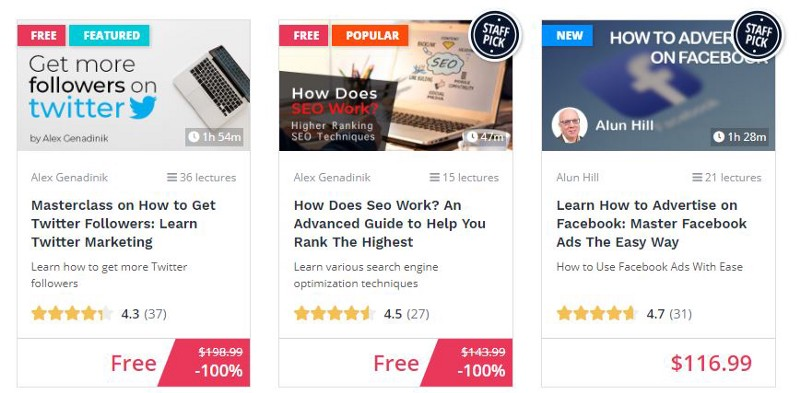 Affiliate
Inside the affiliate bitdegree is very interesting which gives you the opportunity to evolve every course issued. Also with its highly interactive dashboard provided.
Disadvantages
still in Beta. course and teacher still not yet expanding. for this is just the time and the only marketing is decisive. because in other online world like udemy there are teachers who teach, and they will surely try to diversify their resources. Beside the affiliate system that can accelerate marketing.
note: use this promo code to be able to discount 15%
promocode: 777DOQSUI
---
---