I am surprised by the gains I'm seeing today. Could it be that the market is finally turning around?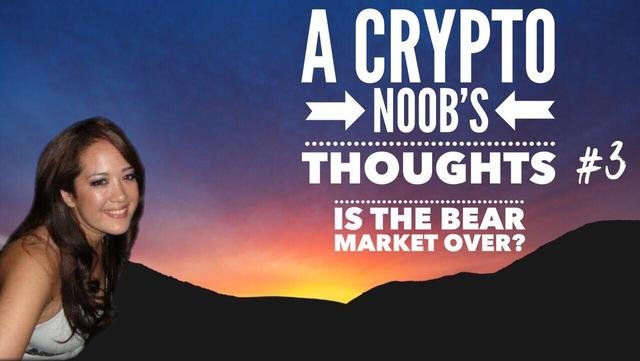 Original Image Source
I just wanted to check in with everyone and see how you all are doing here on Steemit tonight! I have been busy working the last 10 days and unfortunately have let Steemit go by the wayside.
I guess it could also have to do with the crappy crypto market putting me in a sad Steemit mood. There is only so much a person can take before they start to think a little negatively about the whole thing.
I did see a really funny meme that I will share and maybe it will make you laugh too....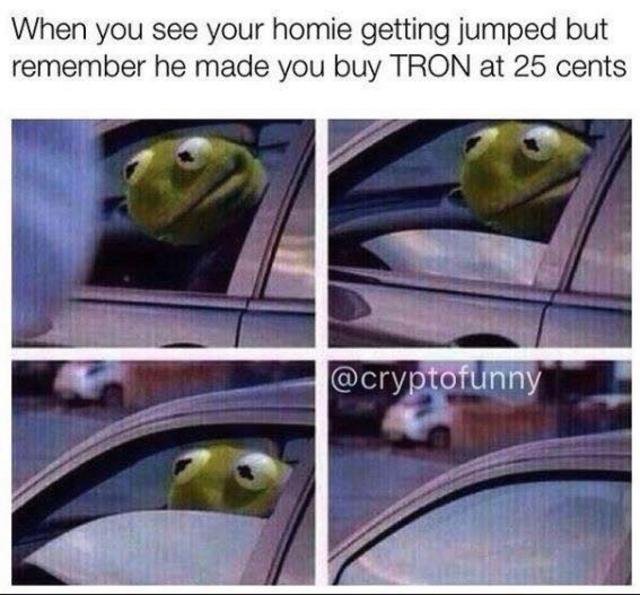 I do hold a pretty big bag of Tron that I bought at 2 cents. When my friends wanted to learn how to buy crypto in late December every single one of them told me they wanted to buy Tron and I warned against it, given how the price was skyrocketing. Of course most of them did end up buying Tron at ATH, but hey...at least they can't blame me for that one.
The last 3 months have been tough on all of us...even with me seeing green today I am extremely apprehensive that it will continue to last. I keep checking Coin Market Cap thinking that when I hit refresh everything will start crashing again.
The thing is though, I am a holder. I have set targets on all the cryptos I own and I will not sell below the target I set for each of them. It was very exciting to see the prices rising in December, but this correction and bear market will fortify my will to keep holding....however long it takes.
At some point I am hoping I will truly become desensitized to the ups and downs of the crypto market. I only know 1 person who has been in crypto for 4 years. He remains completely confident that it will all turn around soon and we will reach a 5 trillion dollar market cap. I think that after this bear market I'll start to think more like him.
So, how's everyone doing out there? Do you think that we coming out of the bull market? Do you have any funny crypto memes to share with me to make me laugh? I am always happy to read your comments. Have a good one and keep Steemin on! :D