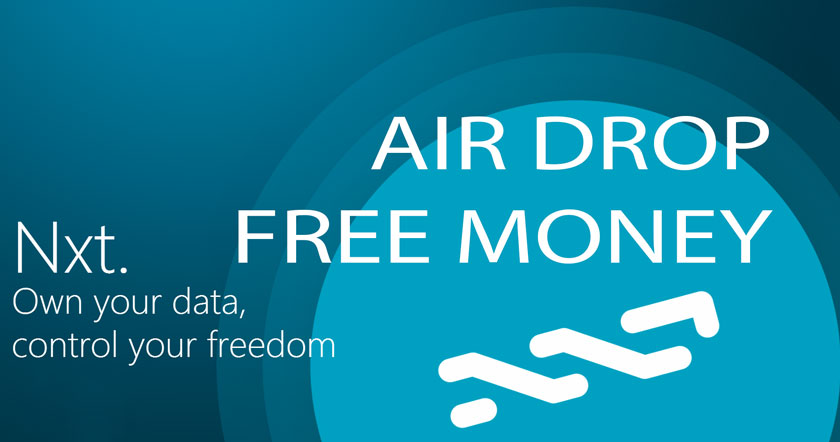 NXT platform is going to be generating an airdrop for their first child chain called IGNIS. It will be on the 28th of December, block 1636363. Same date as the upcoming Segwit2x hardfork of Bitcoin.
I blogged about the Bitcoin's upcoming fork but I seem to have entered too early as we all know the markets dropped. With the NXT airdrop, I may have been too late as I bought in at a higher price considering the price two days ago was under US$1. It seem to have settled at US$1.80 but I think the next coming days will rise.
To receive the air drop you need to be holding NXT tokens. The ratio of the air drop will be 0.5 of your NXT holdings. So each 1 NXT coin you have, you will receive 0.5 of IGNIS. For those looking for extra bucks for their Christmas spending damages, maybe this can help out.
You can find the official air drop announcement here at Jelurida.
Buy the NXT token from these exchanges.
https://coinmarketcap.com/currencies/nxt/#markets
Store your NXT token from their own wallet for guaranteed sync at.
https://nxt.jelurida.com/index.html
Or at these exchanges that will be supporting the IGNIS token.
Bittrex: https://support.bittrex.com/hc/en-us/articles/115003571832-Statement-on-Ignis-IGNIS-airdrop-to-Nxt-NXT-holders
AEX: https://www.aex.com/page/candy.html
HitBTC: https://blog.hitbtc.com/statement-on-the-upcoming-btc-hard-forks-and-ignis-airdrop/
Bitcoin Indonesia: https://blog.bitcoin.co.id/pengumuman-mengenai-airdrop-ignis/
Freewallet: https://freewallet.org
UPbit: https://upbit.com/service_center/notice?id=191
Stocks.Exchange: https://stocks.exchange
It's important that you hold your NXT tokens at an exchange or storage that will support the IGNIS token otherwise you won't benefit from the air drop.
FULL DISCLOSURE
This is not a financial advice. I will not take responsibility for any profits or losses you may incur. Invest at your own risk.