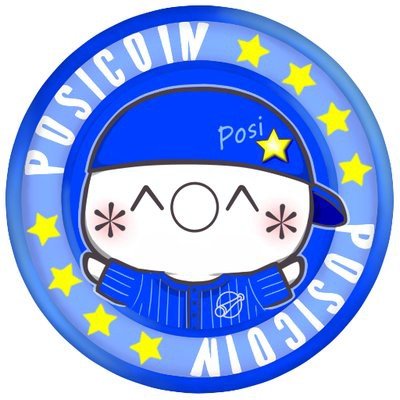 In this article we will answer two questions:
What is PosiCoin?
What is the mode of distribution?
The founding members of this project claim that it is currently one of the hottest Japanese crypto related project in Japan right now. The project centers around a fictional character called "Posi Hame-kun" similar to Hello kitty, Pokemon, Dragon Ball and the like. The character is said to be very popular in the Japanese internet pop culture and they plan develop the character into a viable business with the help of PosiCoin Initiative. Basically with the help of PosiCoin they hope to raise funds so that they can feature Posi Hame-kun in anime, manga and in games.
What is amazing about this project is that they are NOT doing an ICO, the reason being that ICOs are not allowed in Japan. Instead they are giving away PosiCoin totally free through different community building schemes such as referrals and other activities which they are still planning out. As I have said above this is still very early in its stage of development. Therefore if you join discord channel now you will be the lucky few that will be considered pioneers of the project.
The mechanics of the airdrops is easy. They will give you 100 times the number of experience level you have in discord. This means that if you have a level 1 as your activity level in the discord channel you will be given 100 PosiCoins. If you reach level 30 then you will get 3000 PosiCoins.You are basically earning points just by chatting and in effect will enable you to get more Airdrops. Furthermore, In addition to earning PosiCoin just by being chatty in the discord channel you can also earn through discord invitation. This is a lot easier to explain if you join our channel here.
The project is initiated in Japan with Japanese founders and Developers
There is no ICO and tokens are to be distributed freely or be used as incentives for community building or engagement rewards.
PosiCoin is an ERC20 Token
Name : PosiCoin
Symbol : POSI
Total supiy : 334,000,000
Contract address : Ox302ef9993efdceed5dea53ef1 f0704d913038c65
40% of the tokens will be distributed freely, 10% will be used of advertisement, 20% for the project, 20% for listing stake and another 10% to administrator.
Please Join the PosiCoin Discord Channel here.
After joinin the PosiCoin Discord Channel register in this webpage here.
After registration go to the discord channel and engage the community to increase your experience levels.
You can also join the Posicoin Bounty campaign : https://bitcointalk.org/index.php?topic=4529623.0
WEBSITE : https://posicoin.org/
WHITEPAPER : https://posicoin.org/wp-content/uploads/2018/06/POSICOIN_whitepaper_2018_eng.pdf
FACEBOOK : https://www.facebook.com/posicoin/
TWITTER : https://twitter.com/posicoin
TELEGRAM : https://t.me/posicoin
INSTAGRAM : https://www.instagram.com/posicoin/
Author : genever
https://bitcointalk.org/index.php?action=profile;u=1174608