Bitcoin Cash
On August 1st, 2017 at precisely 12:20 UTC time, a User Activated Hard Fork (UAHF) will take place, creating a new Bitcoin blockchain called Bitcoin Cash (BCC).
A group of passionate Bitcoin miners, investors, and users have agreed to upgrade the Bitcoin protocol with their own modifications. The result will be what they are calling a "Robust, Scalable, and Modern Bitcoin implementation of Peer-to-Peer electronic cash".
How is Bitcoin Cash different?
Increases block size from 1MB to 8MB.
Removes the controversial SegWit code update.
Replay and Wipeout Protection - Should two chains persist, Bitcoin Cash minimizes user disruption, and permits safe and peaceful coexistence of the two chains, with well thought out replay and wipeout protection.
New SigHash Type - As part of the replay protection technology, Bitcoin Cash introduces a new way of signing transactions. This also brings additional benefits such as input value signing for improved hardware wallet security, and elimination of the quadratic hashing problem.
How to survive the hard fork?
Move your Bitcoins off of exchanges and into a wallet!
When the original BTC blockchain forks on August 1st, a new BCC blockchain will be created as a copy of the original BTC blockchain. The existing ledger at the time of the split is preserved, thus you will automatically retain any balances you had before the split and will receive the same number of BCC as you have in BTC.
However, not all exchanges will support the new Bitcoin Cash (BCC) and you may never receive the new coins. Move your Bitcoin out of an exchange into a wallet to reap the benefits of the fork by getting free Bitcoin Cash.
Suggested Bitcoin wallets
HODLor!!
Hodlor remains a honorable supporter of BTC and will continue to buy and HODL Bitcoin aggressively. With that being said, Bitcoin Cash is going to happen! The BCC protocol does offer some interesting improvements that may grow the network in value and popularity going forward. Hold on to both coins until adoption and direction become more clear, and the volatility in the markets subsides.
In true HODLor passion, HODL both BTC and BCC after August 1st!!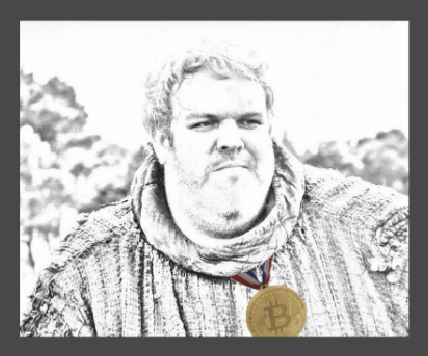 What are your thoughts on the UAHF and Bitcoin Cash?
More BCC information
Happy HODLing!