Hi I am new here and I hope u like my content forwerd,
I am a movie maker and a hobby journalist abouth random things :)
I live in Norway, and this country is hating this new trend like every nation. (Just about) And they think they can ban the use of it.
because they can't control it, like the comunist they are, and they are making our media to speak out abouth it and against it.
But they are blaming it and drugdealers and whitewashing. Then I thought, how do they servive now without the currency.
And now that bitcoin is more worth then the norwegian (KR) Kroner.
16434,84 Dollars is 1 bitcoin now at the time of this writing and that is 136552.32 Kroner.
The government can not even buy all the bitcons with all of the money in the country.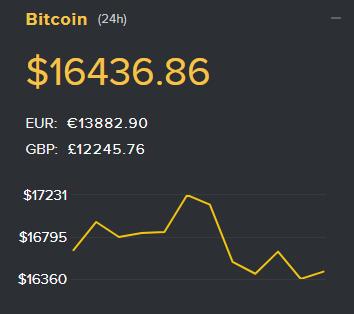 It is funny with the though that we can use a currency the is not tied to a bank or government but still valide to pay with anywhere in the world without change currency and charge you with a fee for it.
And OFC we are buying bitcoin with our money (Norwegian KR) so the country is losing money over it.