I entered the cryptocurrency market at the end of May 2017 and I had bought Bitcoin at $23oo and Ethereum at $170 as my first two investments. Since I didn't know much about the cryptocurrency market back then, all I wanted to do was to buy some cheap coin and hold it. I bought Ripple and held it, only to sell at loss later. Bad day-trading and excessive involvement in quick-money, pump and dump coins meant that all my investment went from $300 to just $4 in just five months; earning myself title of the worst cryptocurrency trader of 2017 (I shared 5 lessons from my experiences). Story of my shenanigans up to the point of losing all my initial investment is covered in the linked article.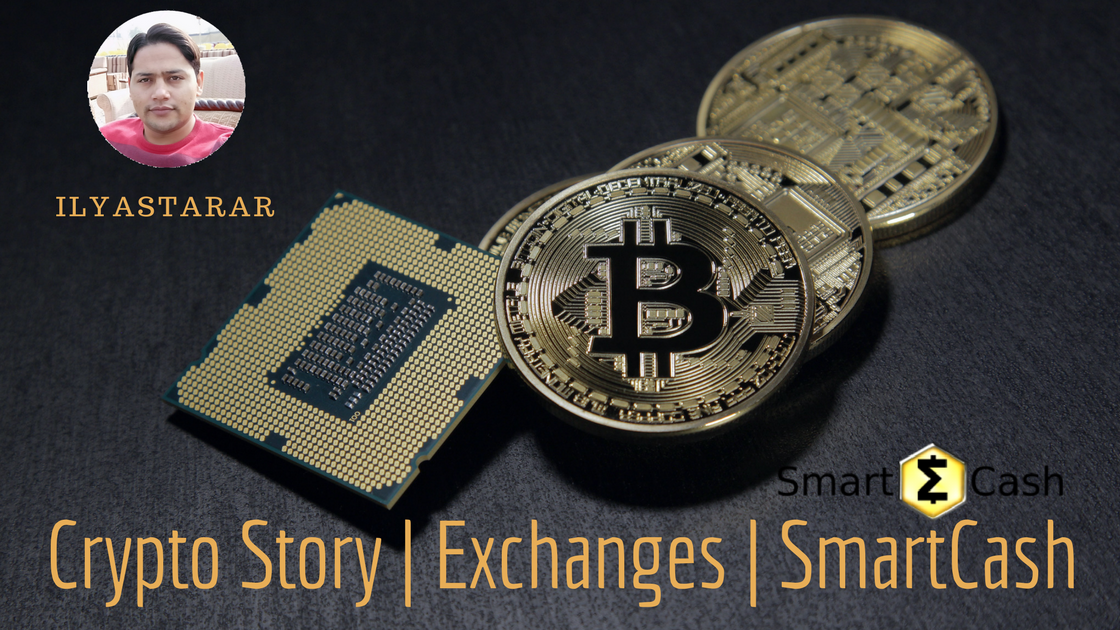 Image designed via Canva.com  
I quit investing in any cryptocurrency until I felt confident again. I rather shifted my focus to Steemit and made quite a lot of cryptocurrency here, considering what I had lost due to my ignorance. It was soothing to be able to have some stake in the crypto market still. The tokens I earned from Steemit helped me return to the cryptocurrency market at the end of December and I started investing in some good projects. It was not the best time to invest though (May, July, November were the months to do so). But investing at the end of December wasn't a bad idea either, considering that the peak was reached within a week.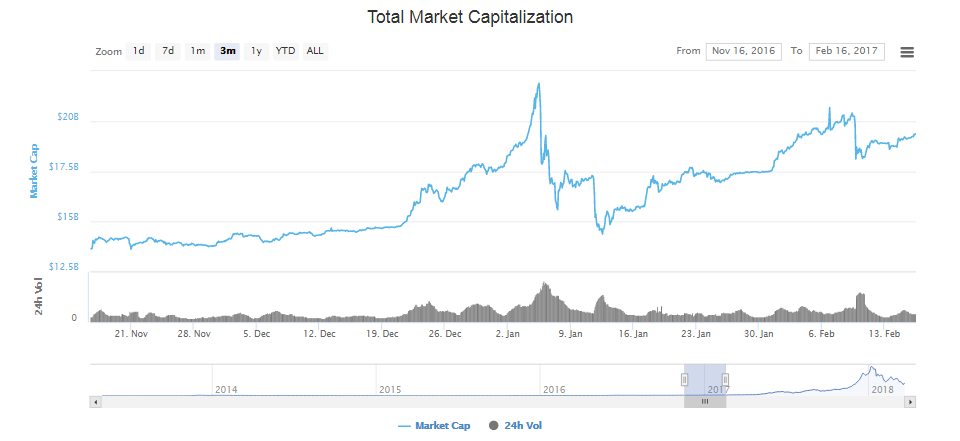 In the first week of January, almost all my investments (BTS, ADA, QSP, AST, REQ, POE) had gained 50-300 % already. I had a bad experience selling in 2017 so I didn't sell any of my coins. Bad bad decision not to liquidate in an extremely bullish market. I could have cashed out and kept money for a bear market like this. I held on through the extremely painful crashes ever since without selling much. If I sold, I did it on profit or bought back even lower.
I have not only held on to my coins so dearly over these three months of excitement and panic, but also added positions in the falling marketed. I think FOMO had me quite a few times and I still bought at considerably higher prices than what I could have bought for right now. Nonetheless, I bought towards the lower side of things hopefully and will be able to enjoy some gains in the next big bull run. I am going to cash out this time though! 
Few of the coins I bought more are ADA, SUB, QSP, BTS, REQ, NANO, and SMART. I wish I could afford to buy more coins. If I could, I would buy a lot of STEEM, EOS, VEN, INT, and NLC2.
Exchanges & Sluggish Blockchains   
I like Binance because it is the fastest growing exchange, with forward-looking team behind it. I like KuCoin too for the volume it brings from Korea. Poloniex sucks because it disables STEEM and SBD very often; something I  have been seeing again and again since June of last year. Bittrex is irrelevant to me because my support ticket to re-enable my account is open since December. It is of no use to me. Most other exchanges are load of crap with scammy pump and dump coins. It is very easy to list coins on these exchanges and that is part of the problem. 
But sometimes, these crappy exchanges have some great coins listed which are not available anywhere else. The thoughts about exchanges and blockchain fees arose when I bought SmartCash via a rather hectic process. It cost me a lot of unnecessary fees along the way. SMART is my latest investment but how I bought the latest chunk exposed the deep lying problems within the cryptocurrency market; namely centralized exchanges and high transaction fees. The example below should clearly show how costly it is to move Bitcoin from one wallet address to another.
Buying SMART from SBD!
I have suggested to @smartcash team to enable buying of SMART directly by paying in SBD on the blockchain by coding the @smartbot in a way that it can process buy orders and send coins to wallet addresses specified. But that is not how I bought SMART using SBD. You may be guessing that I used Blocktrades.us website to shapeshift SBD into BTC but that is not the case as welll (reason, high fees). Here's what I did. Note the fees involved.
I sold 100 SBD for 100.522 STEEM (Zero fees).

Then I transferred 10o Steem to Binance.

All of which I received there in less than 10 seconds (Zero fees).

Then I waited for STEEM to rise a little which it did (about 12 %). I sold it to get BTC. (0.0123 BNB fee worth $0.12)

I got 0.0259 BTC (sum of all the value in last column) but I was able to withdraw only  
0.0254 BTC (est 0.0005 BTC fee worth $4.5).

 And when I received the amount on HitBTC, it was just 0.0248 BTC (another 0.0006 BTC deposit fee worth $5.4, wtf?)

I bought SMART and had to pay another 0.000024 BTC in fee and rebate. It's just 21 cents but if my order had been a large ones, the fee would be multiple dollars again.

Finally, I withdrew all my SMART coins to my SmartRewards wallet and it literally cost nothing! (0.4 Smart worth less than 7 cents).
To summarize, I paid more than $10 just to buy a coin that I wanted to buy. Did you notice that it all happened due to two factors? Bitcoin and exchanges. I don't know why the crappy HitBTC should charge a deposit fee! Binance is not operating on SegWit yet so withdrawal fees are still considerable. I like Binance because they are trying to solve the problems in the current cryptocurrency scenario. They are even launching a decentralized exchange of their own soon. It will be based on their own blockchain and Binance token will also move to that blockchain. However, the fees will remain.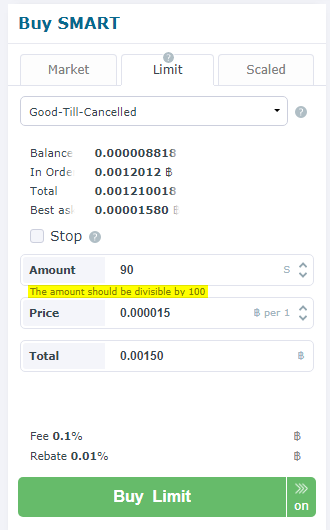 Why do I have to buy at least 1oo SMART, or a number divisible by it on HitBTC? Why can't I buy whatever the number I want to buy? Doesn't make any sense to me.
Bitcoin has exciting technologies under implementation and development. Transaction fees have lowered significantly after SegWit adoption but the Lightning network is essentially needed to reduce fees and increase transaction times.
STEEM's Advantage
Steem blockchain is just incredible.
It has zero fees.
3 seconds blocks (transaction confirmation time).
Truly peer-to-peer.
Only less than 0.2 % of its total capacity is used despite processing millions of transactions everyday. 
Bitcoin can only perform half a million transactions at its full capacity in a day. Steem can perform 1.238 billion in the same time. That's 2600 times more than Bitcoin. Sluggish blockchains need to be improved and transaction fees need to be reduced. And investment in the blockchains performing well should increase.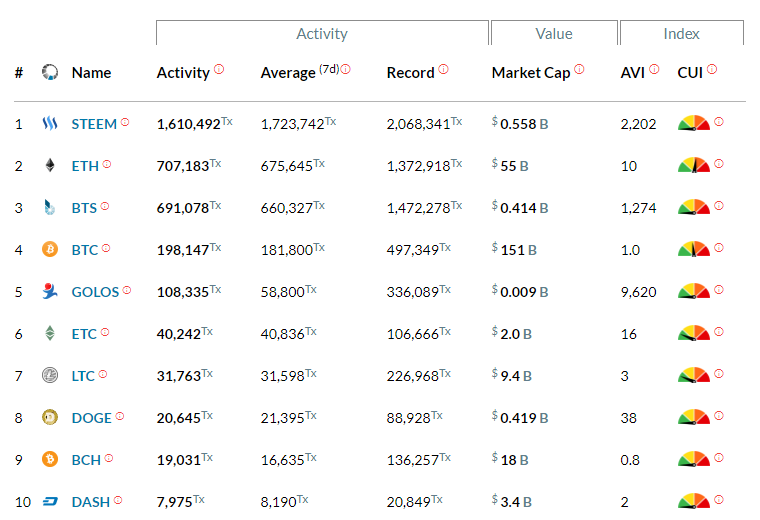 Blocktivity.info compares performance of blockchains. Steem is at the top! A reason why investing in STEEM may be an idea worth considering. 
Why SmartCash?
I took so much pain to buy some SmartCash. The first time I came across this token was this post by @lukestokes. He had been buying up at 2 and 3 cents in October. The post shows price at $0.47, whereas the price went above $3 in January. He has made some serious gains. 


My first ever comment about SmartCash, on Luke's post.
I wanted to buy but was short of money. Glad I waited long enough to buy in this bear market. I had placed an outrageous order at 1500 Satoshi but the price went back from 1620 Sats. I was caught by FOMO and bought slightly higher than I wish I had. Still, better late than never!


Price has fallen slightly below my purchase but I am not worried much. Buying at $0.40 would have been disastrous.
I have added SMART to my wallet address which is SmartRewards enabled. Every month on 25th, snapshot of wallets is taken and holders of at least 1000 SMART for 30 days are reward from 15 % of block rewards. I chose SMART because it gives me an option to earn dividends on my investment, just like STEEM and unlike all other coins that I am invested in. Otherwise too, it is a great project with a developing community. Many Steemians are actively participating in their community.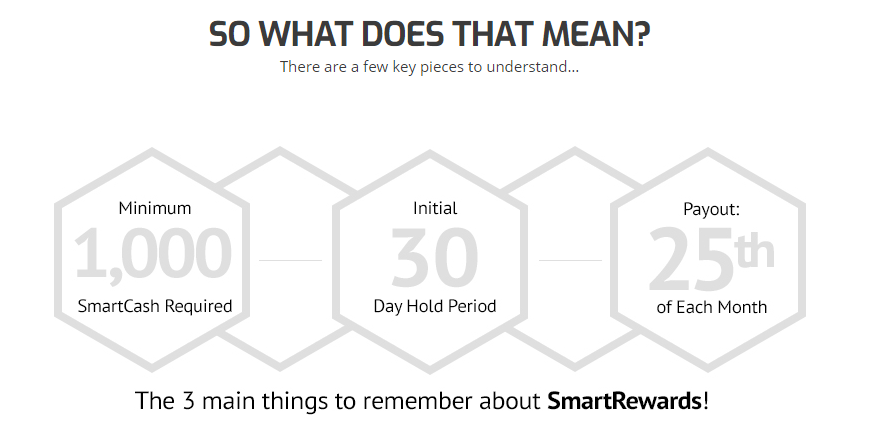 If you wish to know more, here's the link to their website: https://smartcash.cc/