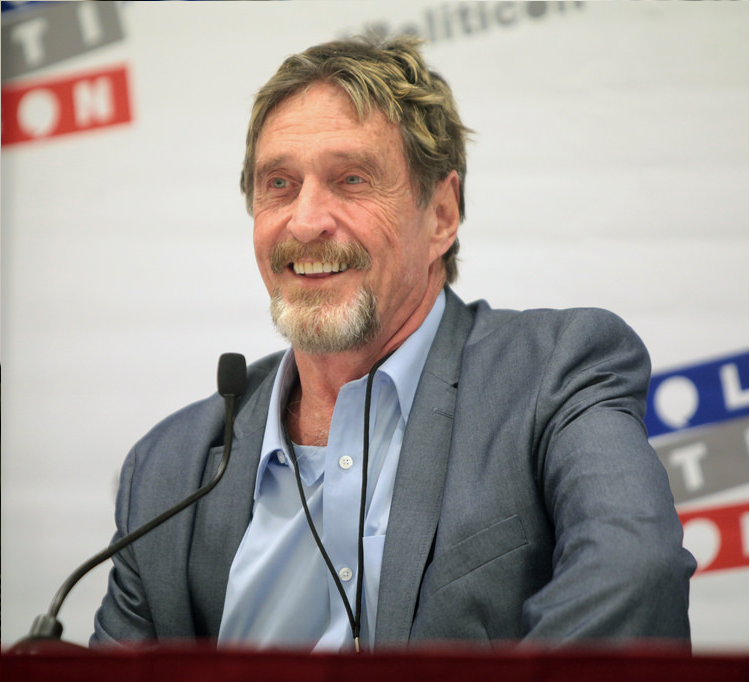 John McAfee, the Crypto-crusader and cyber security expert challenged anyone to hack his BitFi cryptocurrency hardware wallet. He is offering $100,000 bounty not only one person who hacks it, but to everyone who can hack it. McAfee trust that the wallet is unhackable and challenge everyone to prove him wrong.
He gives this challenge on his twitter account where he said.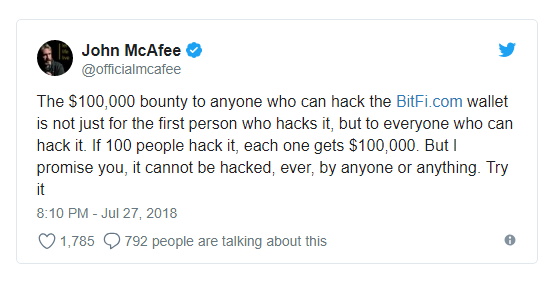 As BitFi explain the rules on their website that if you want to participate then you have to purchase a BitFi wallet which is preloaded with additional $50 worth of coins. If you successfully open the wallet and extract the coins and leaving nothing inside the wallet will be rewarded with $100,000 dollars.
About BitFi Wallet
The BitFi explains on its website that their wallet is different, and it is much more advance and secure if compare with other hardware wallets. The wallet does not store the private keys. In this wallet, your private key is calculated by using an algorithm every time the user types secret phrase.
The wallet cost is only $120 and its support all currencies and assets in one device under a single secret phrase.